Before I start listing the best Instagram wedding photography accounts, let me share an anecdote with you. So I was speaking to a friend of mine, who also happens to be a super hip 15-year old who isn't on Facebook. I asked why she wasn't on Facebook, since legit every single person on planet earth is, and she said, "Facebook is for old people; the cool kids are on Instagram." After getting over the initial shock of realizing that I am considered "old" for being on Facebook, I realized what a gospel statement that was- Instagram is legit where all the cool stuff is happening, and it is the new everything for people like me, who are obsessed with apps.
Now that I have sung unpaid praises for Instagram, I should get to the point. Earlier, people got wedding ideas from other creative people who turned it into a profession and called it wedding planning. After that came the internet, where you could look at other people getting married (celebrities especially) and draw inspiration from whatever other people thought was cool. Then came Pinterest, which became a store house of ideas and suggestions, where you could "pin" ideas on your board. However, now that Instagram has introduced the "save" feature, you can save pictures that you see on your feed, to your profile.
---
Suggested read: Just A Few Wedding And Pre Wedding Photo Ideas That Will Make You Want To Get Married Tomorrow
---
Instagram also has some of the best photographers in the world uploading their art for you to double tap on, but since I am borderline obsessed with weddings (okay not borderline, I am definitely obsessed with weddings), I am going to list for you the best Instagram wedding photography accounts for you to follow. So go nuts saving drop-dead gorgeous ideas for your impending (or in my case, imaginary) wedding, and make your otherwise shitty day that much better and brighter!
1. @josevilla
The whole point of a destination wedding is for it to be remembered, and there is no better way to preserve memories, other than through photographs. This is the essence that is captured in all of Jose's photographs, which catalogue the journey of several couples who get married in gorgeous, outlandish and quaint destination weddings. Follow this account if you believe wedding photography is truly a fine art.
2. @tecpetaja
If you are into travel photography, and you also derive joy from watching other people in love, and you are also obsessed with weddings, and you also like to see incredible new ways in which wedding photographs can be taken, then head over to the incredibly aesthetic profile of photographer Tec Petaja to get your daily fix of all of the above highly specific criteria.
Indian weddings are gorgeous, colorful, fun and have a million opportunities for memorable photo ops, something Stuti Sakhalkar Dasgupta of The Cheesecake Project has decided to own as her passion in all the right ways. Her pictures capture the beauty of Indian weddings perfectly, and if you are obsessed with weddings, you should be following this account.
4. @abbyjiu
If someone has been named one of the best wedding photographers of the world by Martha Stewart Weddings, you don't take their work lightly. One look at this stunning account, and you will understand why this profile is a must-follow.
Her forte is capturing candid smiles, genuine love and the most natural, heart-warming moments, capturing the realest emotions; essentially everything a memorable wedding photograph should be. She makes use of natural light to get the best images, and the things she takes pictures of and the weddings she covers should serve as major wedding inspiration for all aspiring brides.
5. @ktmerry
This is one of the most popular wedding Instagram accounts, because the photographer is one of the best in the business. She has an incredible sense of style when it comes to styling her pictures, and she also travels all over the world, taking pictures of couples getting married in the most beautiful places.
The account is replete with couples all loved up, and couples getting married and stunning shots of the places that they get married in, which is why I am so totally obsessed with this account.
6. @weddingnama
These guys taking pictures of beautiful couples in India, who are getting married, honestly give me life. Their pictures are fresh, fun and unique. Not only do you get to ogle at candid moments of true love shared between two people, but you also get major inspiration for your own shoots for your own wedding, because you feel like saving all of their wonderfully emotional pictures.
---
Suggested read: The Wedding Is Coming: 42 Mushy Pre-wedding Photo Shoot Ideas That Will Make The Wait Thrice As Difficult
---
If you are looking for classic, old-fashion wedding gorgeousness, then head over to the profile of Steve Steinhard, who is a Los Angeles based wedding photographer, making wedding look beautiful and happy and wonderful since he started wielding magic with his camera.
His pictures are full of life, and he loves capturing people in candid moments of expression. However, you will also find a world of décor inspiration on his profile as well!
This is one of my personal favorite wedding photography accounts on Instagram. Everyone knows that the bride is the highlight of any wedding, and a gorgeous, portrait shot of the bride is a must-have.
This is an art that Elizabeth Messina seems to have mastered, for all her pictures of the bride are drop dead gorgeous. If you are into incredible aesthetics and bride portraits that take your breath away, then this is the ultimate Instagram account for you.
Summary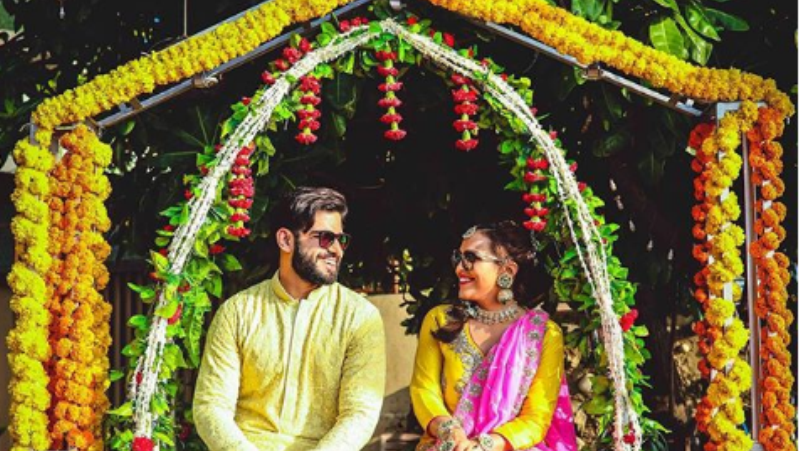 Article Name
14 Of The Best Instagram Wedding Photography Accounts
Author
Description
Check out the ultimate list of Instagram wedding photography accounts that you must follow if you are totally obsessed with weddings!
Read the rest of the article:
Next