From cats who can talk, to pups who can score baskets, these movies have made us laugh and cry – all at the same time! Movies with animals, though thought of as children's movies in general, make even the adults gooey and emotional. Not only do they share with us the deepest truths of life depicted in the simplest of ways, but also assure us that we will always have a friend in our pet!
There's something about movies with animals that makes them especially memorable! The characters could be hand-drawn, animated, real four-legged beings, winged, or even whales. We tend to connect with them and naturally, start loving our pet even more! So NLT has a roundup of the 15 best movies with animals, which you should add to your 'must-watch' list!
---
Suggested read: 8 movies I want my daughter to watch before she starts dating
---
1. Beethoven, 1992
If you ever plan to bring home a St. Bernard, look for Beethoven! This is a story about how an unwilling father who does not want a slobbery pet in the house, eventually comes to loves it. The movie is hilarious, emotional, and at times, dark. One of the hilarious scenes is the slow motion one where the giant dog shakes the dirt and dust off his coat as he enters the house, giving the parents the best excuse to keep their home pet-free!
2. Marley & Me, 2008
Marley was one of the world's worst-behaved dogs, and her story was told in the movie Marley & Me starring Owen Wilson and Jennifer Aniston. It was marketed as a family comedy-drama, but don't be fooled. Even if you have a heart of stone, this movie will soften you up in no time! You might want to change the channel halfway through the movie, but the movie hasn't even begun dealing with the realities of miscarriage, postpartum depression, and the worst part, the gradual decaying of Marley's health. All that said, this movie manages to satisfy the comic sensibilities of children, though through a continuous flow of tears!
3. Free Willy, 1993
This Simon Wincer movie is about a maladjusted orphan named Jesse who destroys a theme park and is then sent to a foster home. He has to work at this park to compensate for the damage he caused. It is at the theme park that Jesse meets Willy, a young killer whale who was separated from its parents. Jesse and Willy's bond keeps growing and with the help of a trainer named Rae Lindley, both of them developing a routine of tricks. In the end, when Jesse sets Willy free, you are sure to find a tear trickle down your face too!
4. Hachiko: A Dog's Tale, 2009
This is undoubtedly the most faithful dog's tale ever. And it is a real story too! The scene where Hachiko urges the professor to avoid college that day is just so heart-wrenching when you find out the reason why he was doing so! I won't spoil it for you. Hachiko is definitely a must-watch.
5. Airbud, 1997
A Golden Retriever who can make a basket like Michael Jordan! Air Bud is the story of a stray dog discovered in the Sierra Nevada Mountains. This doggy also acted as Comet in one episode of Full House. In the film, Airbud's unusual talent aids Josh Framm, a 12-year-old, to break out of his shell and play for the school basketball team! Looking for some inspiration? I say, watch Airbud!
6. Homeward Bound, 1993
Chance is a bulldog, who with his friends Shadow, a golden retriever, and Sassy, a cat, go on a trip through a California forest to find the family who abandoned them on a trip to San Francisco! Duels with a mountain lion and one porcupine serve as the essential hurdles that lead to a cheerful homecoming!
7. The Aristocats, 1970
On her quest to regain her inheritance and wealth, the Duchess and her litter of kittens meet the jazzy band leader, Scat Cat! While all the cats are pretty cool, it is O'Malley, the tomcat, who saves the Duchess from two dangers – a pair of scary hounds and a wicked English butler. In Marie's own words, "How romantic!"
---
Suggested read: 12 awful lies your favorite movies told you about dating in high school
---
8. Stuart Little, 1999
When the Little family goes to an orphanage to add a new member to the family, a fascinating mouse is chosen! George, the son, is unwilling in the beginning to welcome his new brother. Snowbell, the pet cat, is in no way going to tolerate the fact that a mouse will be his master! So he plots to kill Stuart. Against all these obstacles, Stuart shows his new family that great things come in small packages!
9. Because of Winn-Dixie, 2005
This film, adapted from the children's novel about one girl who just moved in with her preacher father after she is thrown out by her mom, is heart-wrenching. The gutsy Picardy Shepherd is the protagonist! After meeting Winn-Dixie at a super market and bringing the dog home, Opal learns how to connect with friends and an equally lonesome dad!
10. Babe, 1995
The tale of a pig who once wanted to be a sheepdog is a children's classic. The magnificent screenplay and impressive animation made this such a powerful movie that would even turn carnivores into vegetarians!
11. Old Yeller, 1995
This movie, an American classic, based on post-civil war Texas, is a heart-breaking one! The destitute kids of Coates discover a big yellow dog and come face to face with black bears and boars. When Travis is compelled to give up his favorite pet after getting bit by a rabid wolf, your hands will search for tissues and your pet to cuddle up with!
12. Lady and the Tramp, 1955
How do you spice up a spaghetti dinner date? Ask Lady and the Tramp!
This is a classic Disney film that follows a Lady, an adored cocker spaniel whose happy and easy life turns into hell once her owners have a child of their own! After some difficult circumstances, Lady finds herself out on the street where she becomes friends (reluctantly!)  with the Tramp, a stray dog. A romance blossoms between the two, but due to differences and added drama from Lady's home, they are kept apart.
I am sure you remember the scene where the two of them fight hard to defend the baby from the evil rat, but the parents send Lady out of the house and the Tramp, to the Dog Catchers… that is tragic!
13. Lassie Come Home, 1943
The classic Lassie Come Home was released 72 years ago, changing how people perceived animal movies! The many remakes cannot ever compete with the original, starring Pal as Lassie with the stunning Elizabeth Taylor. The story revolves around a poor family in depression-hit U.K. who is forced into selling their beloved doggy to a duke. To reunite with her real owners, Lassie braves dangerous escapades! A must-watch, indeed.
14. 101 Dalmatians, 1961
Once your kids watch this movie (if they haven't yet) they will be asking for 101 (exactly) Dalmatians for Christmas this year! When a struggling music composer's Dalmatian gives birth to 15 pups, Cruella De Vil, one of the greatest movie villainesses ever, plans to steal the pups and create a fur coat! The story that unfolds is one to watch and not read! 😉
15. Black Beauty, 1994
Based on a novel by Anna Sewell, Black Beauty is the story of a beautiful stallion by the same name. As a colt, he had had a very relaxed life in the countryside. He was owned by Grey, a kind farmer. But his life takes a drastic turn when he has to work as a London taxi horse. After a series of misfortunes and hardships, Black Beauty is found by his loving owners again and is at last at peace!
---
Suggested read: 12 awful love lessons Disney movies teach you
---
The best way to perk up your love for pets is to watch movies with animals, I think! With winter approaching, the temperatures will cool down further and the days will turn shorter. This is definitely the perfect time for you to cuddle up with your pet on the couch, all cozy and comfy in a blanket, and watch pet movies. Indoor bonding could never get better!
Obedience and discipline are the last things that these movies with animals will teach your kids! But when it comes to moral lessons on bravery, loyalty, protection, and love, they top any other genre! I don't know if you agree with me, but in my opinion, a true rebel is any day better than a sly conformist! So what are your favorite movies with pets? Are they featured on this list? If not, how about sharing it with us in the comments section below?
Featured image source: Google, copyright-free image under Creative Commons License
Summary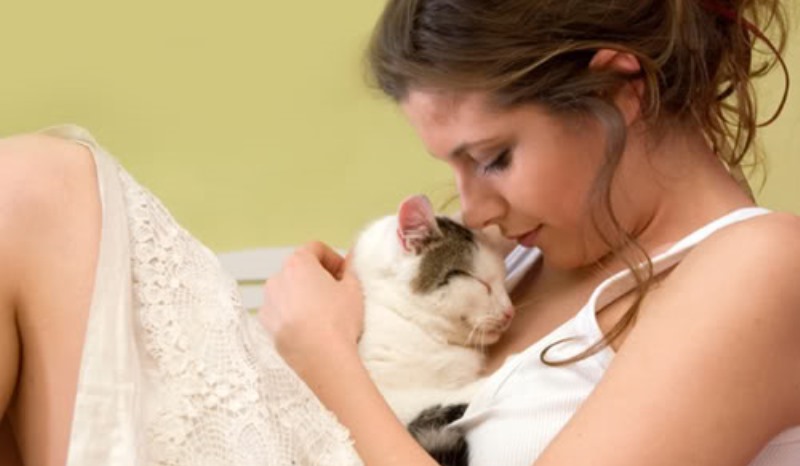 Article Name
15 Movies With Animals That Will Make You Love Your Pet More
Author
Description
No matter who's loyal to you or not, your pet will always be by your side. These 15 movies with animals will reinforce that sentiment. Bring out the tissues.