There is a special connection a man has with his mother; after all, she is the one who carried him around inside her for nine whole months! But this bond goes beyond that – it is the bond between a mother and son that shapes the kind of man he becomes when he is older.
It has been the perception that a mother who nurtures a deep emotional bond with her boy will prevent him from growing up to be a strong, independent man (in other words, he will end up being a mama's boy!). But there's just one problem with this thought: it's not true!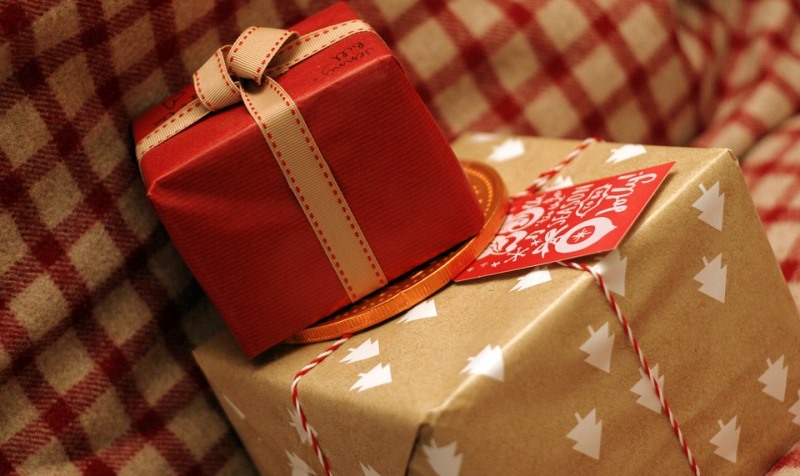 Image source: Pixabay, under Creative Commons License
Mothers often nurture emotional intelligence in their sons by teaching them to recognize and express their own feelings and to be more attentive to the feelings of others, right from when they are toddlers, through the tough teen years, and straight into adulthood (all those times he has lent an ear to all your woes and has been so understanding and supportive, it's all thanks to mommy dearest!). They also teach their sons how to love and respect women and treat them well, which spells nothing but good news for you!
In return for all this, sons help their moms to learn about males in a new way. Having sons help women love and appreciate masculinity. Having boys and seeing all the various ways that masculinity is expressed allows mothers to appreciate the complexity of a man's spirit.
---
Suggested read: 10 practical gifts women love to buy for their husbands
---
A mother and son relationship is dynamic and beautiful, and you being the other woman in his life, need to respect this bond, and what better way to show your appreciation than by giving your boyfriend's mom the perfect gift! Below is a list gift ideas for boyfriends mom that she will just love and will no doubt give you the green signal to keep dating her son!
1. A porcelain or glass tea set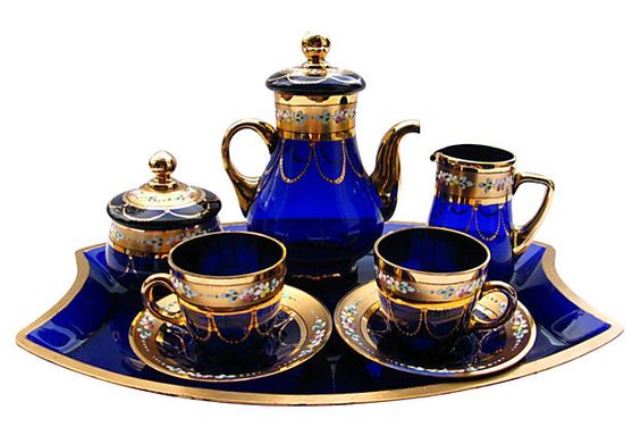 Image source: Pinterest
A lovely tea set that looks a little out of the ordinary—made of porcelain and especially glass is sure to impress your boyfriend's mom. This makes for a very practical and beneficial gift that can be used for serving a purpose; there is also the added bonus of it looking so beautiful which is sure to make your boyfriend's mom very happy. This gift will be perfect for serving tea at fancy high-tea parties, and his mom will be very thankful to you for giving it to her.
2. A digital photo frame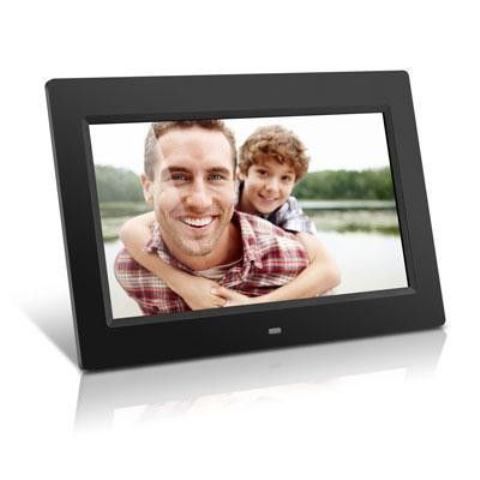 Image source: Pinterest
Ahhh yes, the gift of technology is sure to make your boyfriend's mom so very happy. Give her a Wi-Fi Cloud Digital Photo Frame With iPhone & Android App. Here's how it works. This digital frame is super cool because you can send pictures directly to the frame from your iPhone or Android phone, which means your boyfriend can share what he is doing quickly and easily. The frame receives photos directly from email, iPhones, Android, and other phones. It can also access photos from Facebook, Instagram, Dropbox, and Picasa. It is thoughtful because it will allow her to stay close to her son, and that's the best gift in the world for any mom.
3. A flower vase (with a bouquet of flowers, of course!)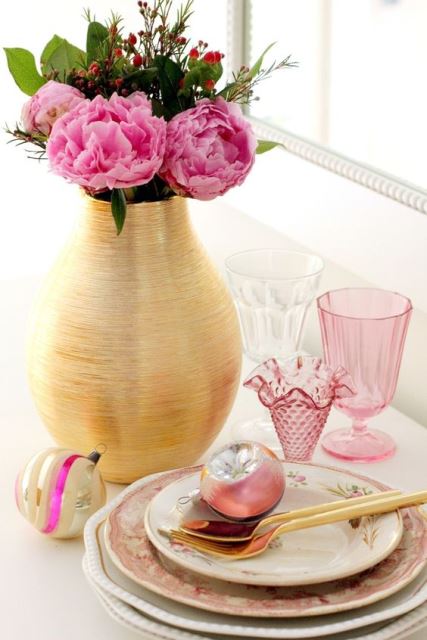 Image source: Pinterest
Most women love flowers, so ensure you make it an extravagant bouquet of roses or lillies, or you can even mix it up a little; or if you want to play it safe, ask your boyfriend his mom's favorite flowers and just get those. Along with the flowers, gift wrap a beautiful vase, and now your gift is complete! So technically you are giving two gifts that go so well together. What could be more creative than that! This can be one of the lovely gifts for boyfriends mom.
4. A spice rack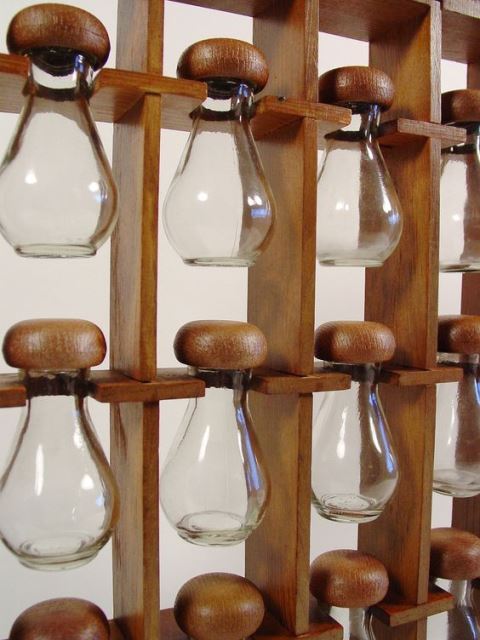 Image source: Pinterest
His mom will really appreciate this gift as it is highly beneficial for her cooking. Spices are something she will be using every day to cook food. Whether she cooks it herself or has a maid cooking for her, an attractive-looking, handy spice rack where she can arrange all her spices in one place will make life a lot simpler for her, and she will be extremely thankful to you for this very thoughtful gift! But make sure it looks pretty, too.
5. An attractive clutch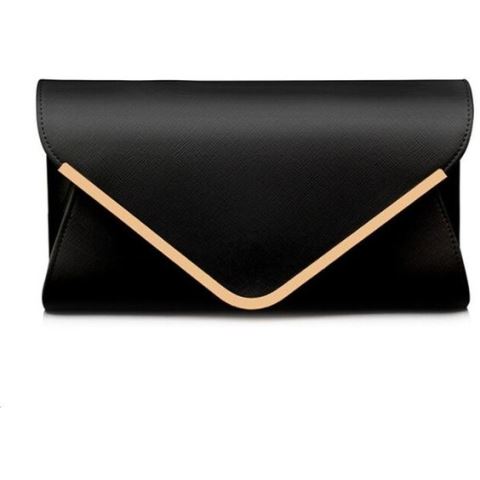 Image source: Pinterest
A clutch is also a very thoughtful gift. It is beneficial too as this is where she can store her money while she's out. Make sure it looks appealing, and is not too big or too small or too flashy or just plain dull—it has to be somewhere in the middle. The best thing to do would be to find out her favorite color and buy a clutch accordingly, just to be on the safe side!
6. Personalized calendar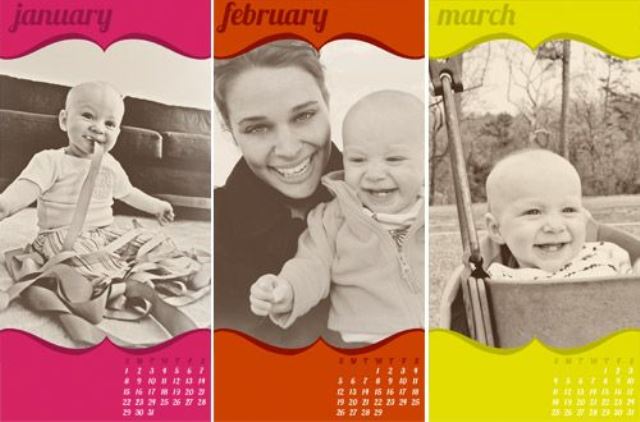 Image source: Pinterest
This would make on of the most adorable gifts for boyfriends mom. You can create a calendar using photos of your boyfriend with his mom (make sure you pick and choose tasteful ones of course!). Now, all year-round, she will have a calendar she can look at and think of her son and the wonderful times she shared with him! Just think how happy this utterly charming gift will make her (you are definitely getting on her good side now)!
---
Suggested read: The ultimate wedding gift guide that will keep you and the couple happy
---
7. A pair of lovely earrings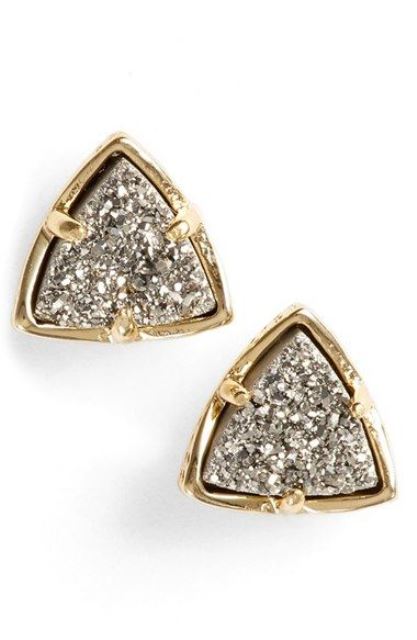 Image source: Pinterest
If you are going to go with jewelry, keep it simple—a pair of pretty-looking studs will be a good pick. If you go for more extravagant-looking danglers, there is a chance she might not like them as much. Unless you know for sure that she is into those kinds of styles, it is better to stick to simple, smart-looking studs that she will really like.
8. Antique jewelry box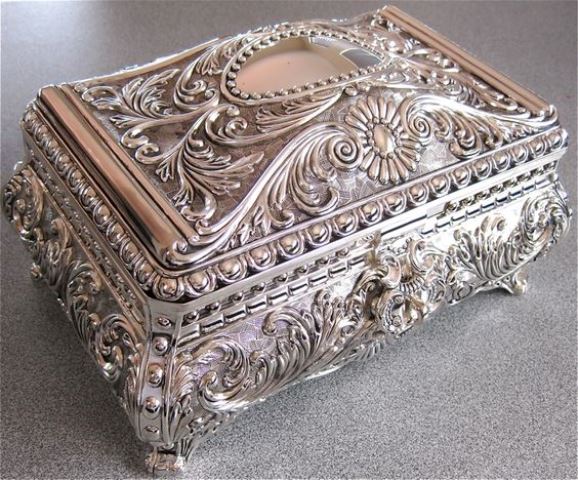 Image source: Pinterest
A woman loves her jewelry and always wants to keep it safe. Keeping this is mind, what could be a better gift than a jewelry box? Instead of giving her the usual plastic commercial-looking jewelry box, give her a timeless antique one which she will surely love! Ensure the box is at least medium-sized, to hold enough jewelry and has a uniquely distinct style to it! This gift for boyfriend's mom will be perfect.
Pssst… you can give her the earrings along with it by placing them inside the box—this is sure to leave an impression—one she will always remember!
9. Metallic pens that write on glass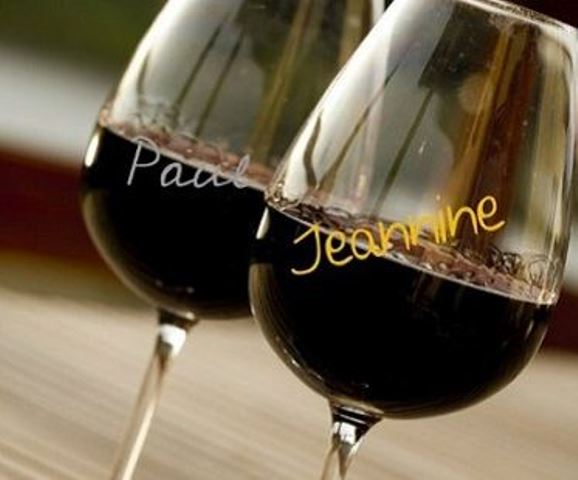 Image source: Pinterest
This is something very new that she may not have come across before. These pens are fun ways to decorate alcohol glasses, be it wine glasses, beer mugs, or even coffee mugs! These pens can be used to write fun, quirky, and even sweet messages on drinking glasses. Throw in a nice bottle of wine with this pen, and you have yourself a perfect gift! Cheers!
10. A spa gift card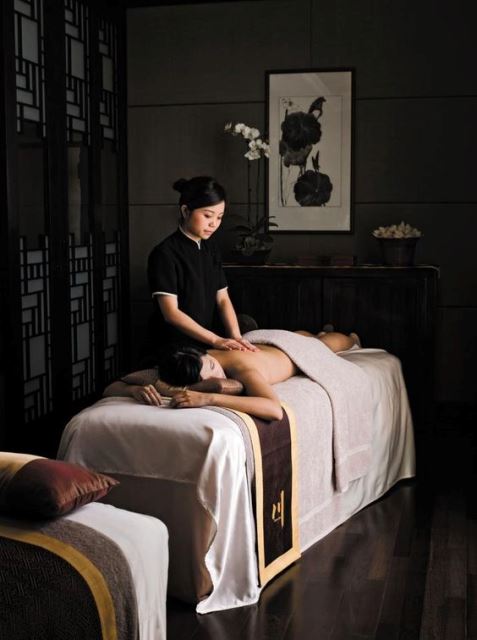 Image source: Pinterest
All women love to be pampered and taken care of, so what could be better than giving her a spa day where she can just go take the day off and relax? This will be a satisfying treat for her, away from her daily chores and activities. This will be her time to take care of herself and pamper herself, and while she is getting that wonderful massage, she will be thanking you oh so much in her head for this wonderful treat!
11. Perfumes
Image source: Pinterest
A nice bottle of lovely smelling perfume can also do the trick. Most women appreciate a good bottle of perfume that comes in a petite little delightful glass bottle filled with an endearing fragrance. Again, to be on the safe side, you can ask your boyfriend the kind of perfumes she wears and the fragrances she's partial to, so you can get her something that she will surely like and wear.
12. A recipe book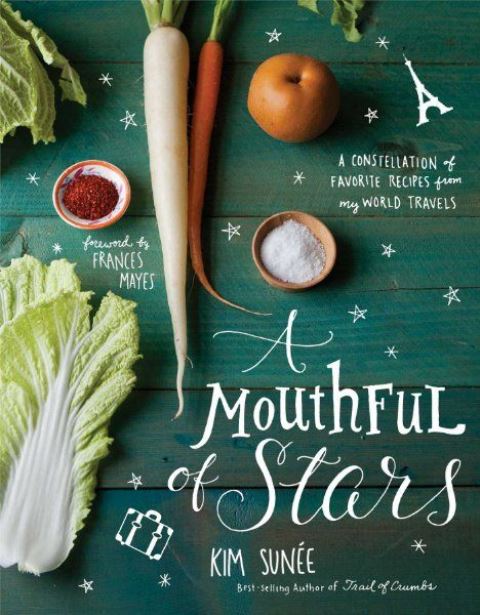 Image source: Pinterest
If she is someone who loves to cook, then what could be better than a lovely cookbook with exotic recipes that contains all sorts of delicious items from starters to main courses to desserts! She will love this cookbook if it has something new to offer, so make sure it is something out of the ordinary with challenging and mouth-watering dishes that she has never cooked before. Who knows, maybe one day if you get lucky, she will whip up something nice for you from it!
13. Scented candles   
Image source: Pinterest
You can also give her a lovely set of scented candles. You can even throw in a few aromatic scented candles—these will come in handy when decorating the house during festivals or other occasions and parties. They can also be used for personal use during romantic, candlelit dinners with the hubby or nice long bubble baths!
14. A gift card from her favorite store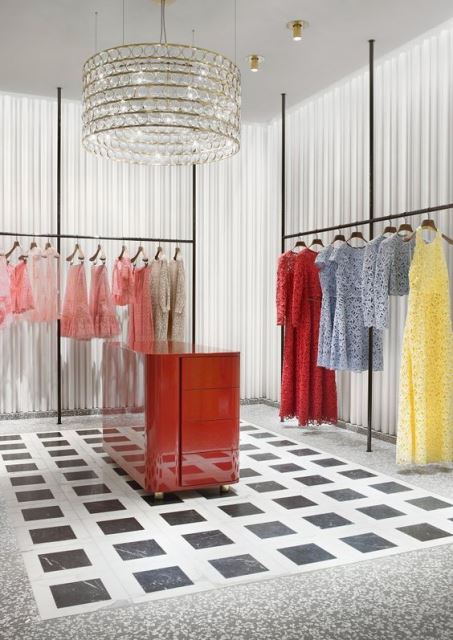 Image source: Pinterest
Get some help from your boyfriend here and find out her favorite store, then get her a nice gift voucher from there. She will really appreciate you taking time out to find out what she likes and giving her the opportunity to buy something for herself from her favorite store.
---
Suggested read: 20 DIY gifts – the perfect way to express your love
---
15. Make your very own gift basket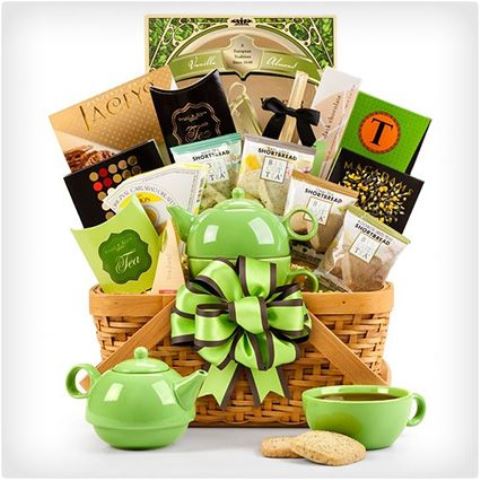 Image source: Pinterest
What can be more creative than creating your very own gift basket for his mother! Get a pretty-looking basket and fill it in with all sorts of goodies you think she will like, from chocolates to candles, coffee beans, scarves, flowers, soaps and perfumes, and all the things that'll make her happy (do get your boyfriend's help to find out the things she likes). She will really appreciate this thoughtful gesture of yours!
These gifts for boyfriends mom are sure to earn you some major brownie points from both your boyfriend and his mom! Through these gift ideas, you are letting her know how much you love her son and her and thanking her for raising such an amazing man. You are also letting him know how much you love him and respect his mom and their relationship. All the best for picking the perfect gift!
Featured image source: Pixabay, under Creative Commons License
Summary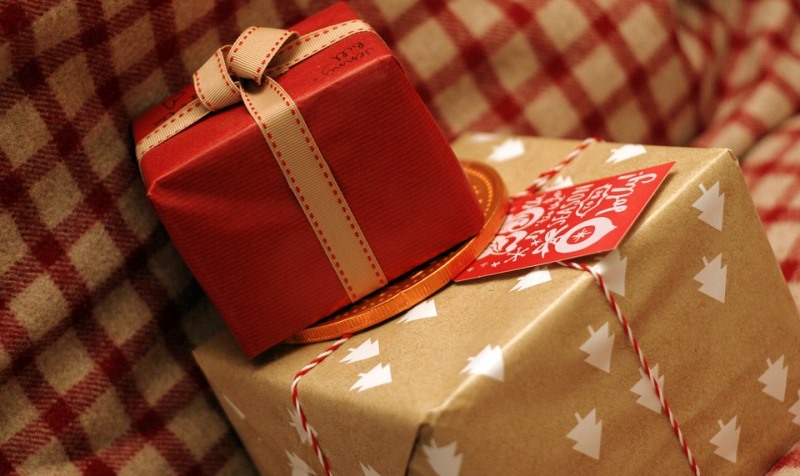 Article Name
15 Perfect Gifts For Boyfriends Mom For Her Birthday
Author
Description
Your boyfriend's mom is an important person in his life. So to impress her on her birthday, here are gifts for boyfriends mom you can consider.