"Thank you" is something really unheard of, here in India. "'All Indians are my brothers and sisters,' and no one thanks family, dude!" With that being our 'Constitutionalized' attitude, I believe we certainly need at least one day to thank people! You know, like an annual 'saree' or 'dhoti' Diwali picture on Facebook? Yep, you can even thank those you push in the metro because you are always in a hurry but never on time! Thinking of such reasons and people? I will give you 15!
1. 'Maa ke haath ka pyaar bhara khana'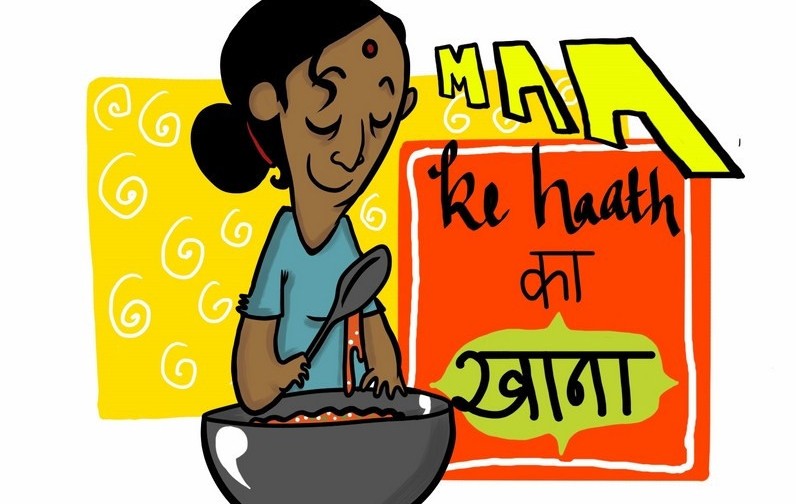 Image source: postergully
Yes, she yells at you for being a 'nalayak' for a reason. Impress the filmy Maa on this day and you can sleep till 10 in the morning for a week!
---
Suggested read: This man's response to his wife's photoshopped pictures wins the day!
---
2. Lift on the p*rn ban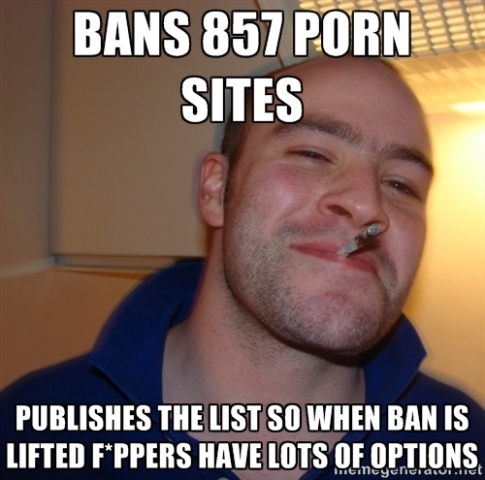 Image source: memegenerator 
Porn banned in India
857 sites listed
Ban lifted
Now you know 857 sites!
Well played, government. 😉
3. For the 'sarkari naukri'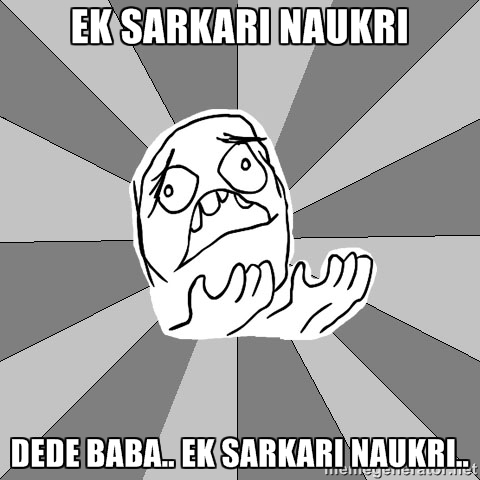 Image source: memegenerator
Well, some people went through all those 857 sites before banning them. And you thought government jobs are boring! *Face-palm*
4. For 'Rahul, naam toh suna hi hoga!'

Image source: trolldekho
I grew up to believe he was the perfect guy, but, "Girls are stupid" "Sharaab ladkiyon ke liye nahi hai. Have a soft drink." "Girls cannot play basketball!" Yeah, thank you for the 'picture'-perfect guy. :/
5. For Rahul, who is a Gandhi
Image source: quickmeme
Coz he also visited the homes of the people distressed by the ban on porn. He watched porn with them in order to express solidarity and unity! 😉
6. And what about 'Prem' 'jo wapas aa gaya'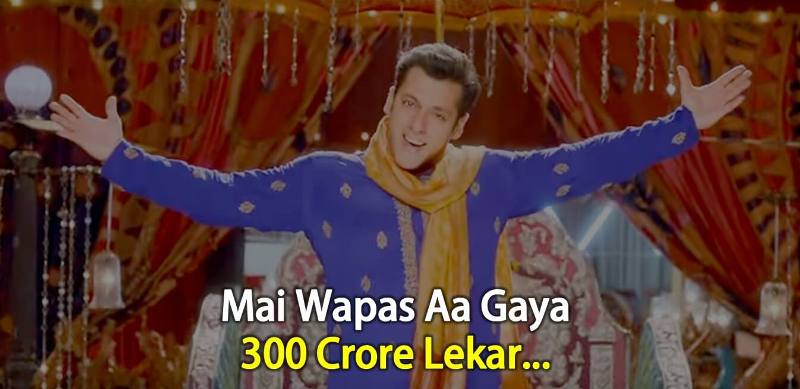 Image source: mintified
Yes, I know 'Prem Ratan tera 300 rupees khayo' but c'mon it is bhaijaan!
7. For the ban on beef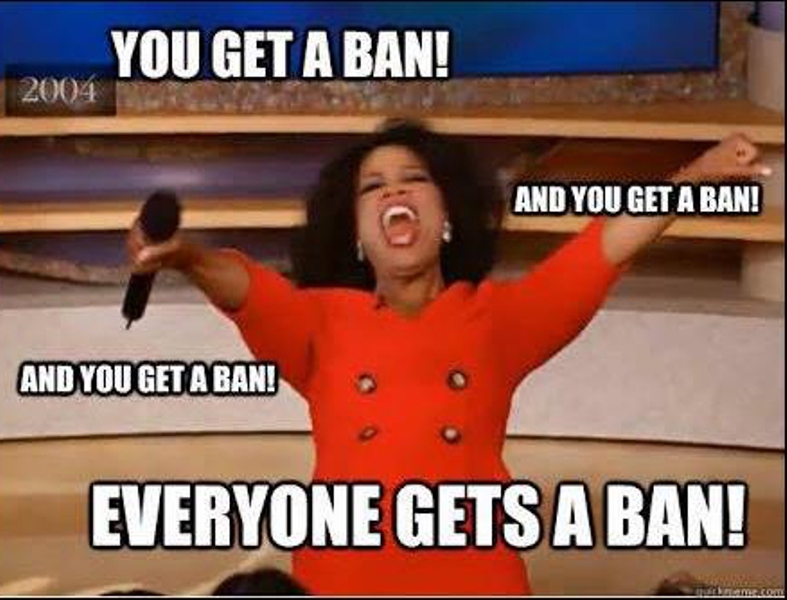 Image source: imgur
Now beef at restaurants sounds yummier!  So don't 'beef' about it!
8. Comedy Nights With Kapil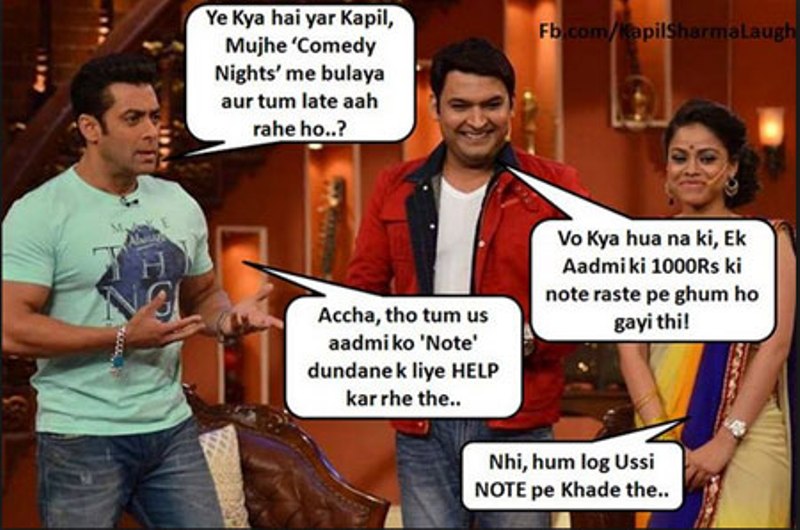 Image source: Facebook
Because you can sit in front of your TV screens and laugh out loud while watching a show whose funny elements are: A grandma who loves drinking, a girl who is fat, a wife who has 'big' lips, and a 'bua' who has not yet tied the knot. Funny indeed! ☺
9. For the black cats crossing the road coz they are going somewhere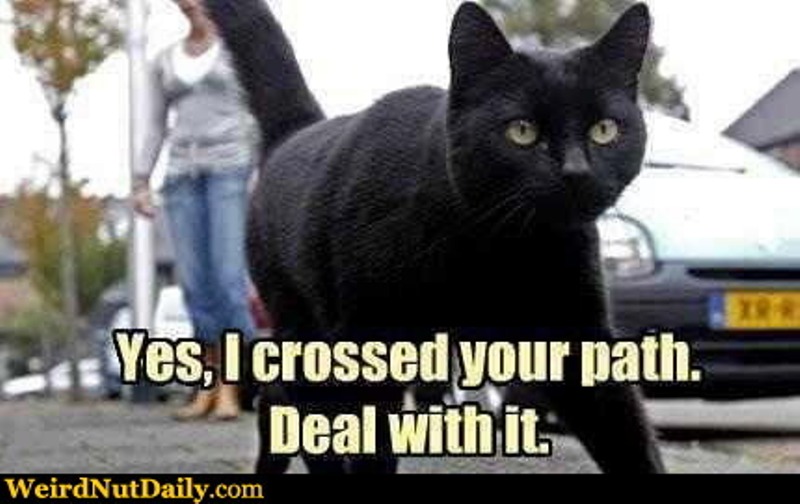 Image source: frabz
Let this Thanksgiving be the beginning of using black cats instead of traffic lights on the Indian roads. Will be more effective, eh?!
10. For the 'Award wapsi'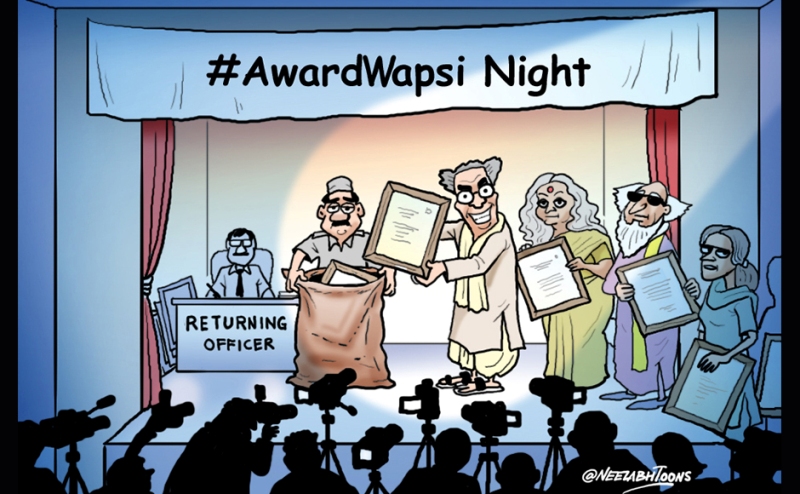 Image source: firstpost
So you at least know that these people got awards!
11. For Arnab Goswami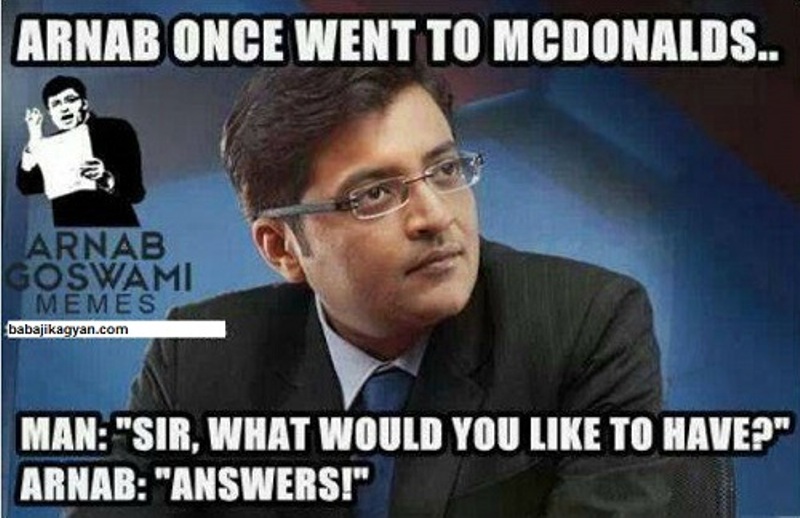 Image source: babajikagyan
"Because India's got a question?" though he is not going to let you answer. It's all about 'teen chize': Entertainment, Entertainment, and Entertainment.
12. For Modi's foreign visits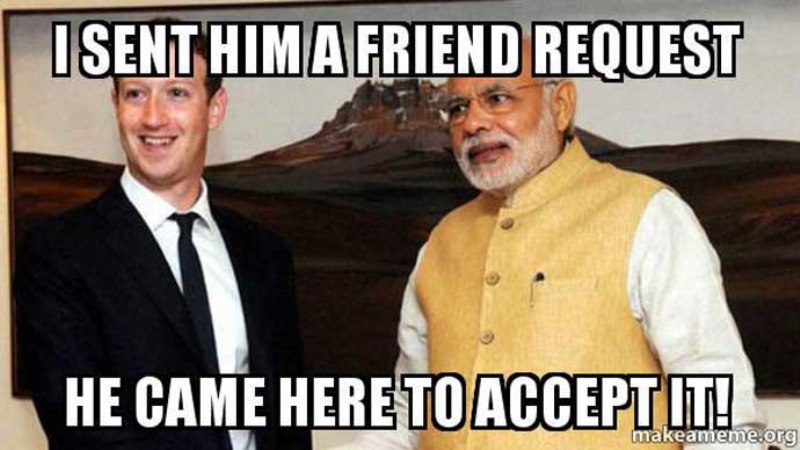 Image source: dailyo
"Acche din kiske aagaye bhaiya?" 😉 "Chaiwala, what a player!"
13. For Neil Nitin Mukesh not making it to GoT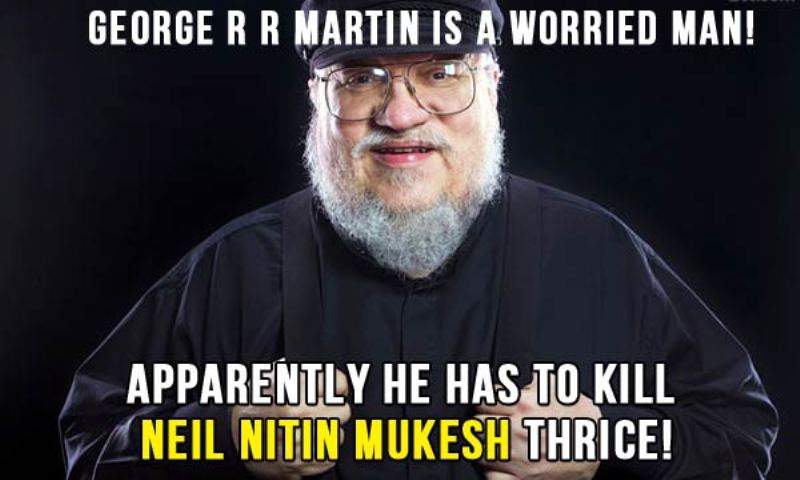 Image source: halfticket
Yeah, George R.R. Martin killed him before casting him in the series, but why I am asking you to be thankful is because you have saved yourself from dialogues like, "White Walker, Neil Nitin Mukesh , the first, second and third of His name!"
14. For Bigg Boss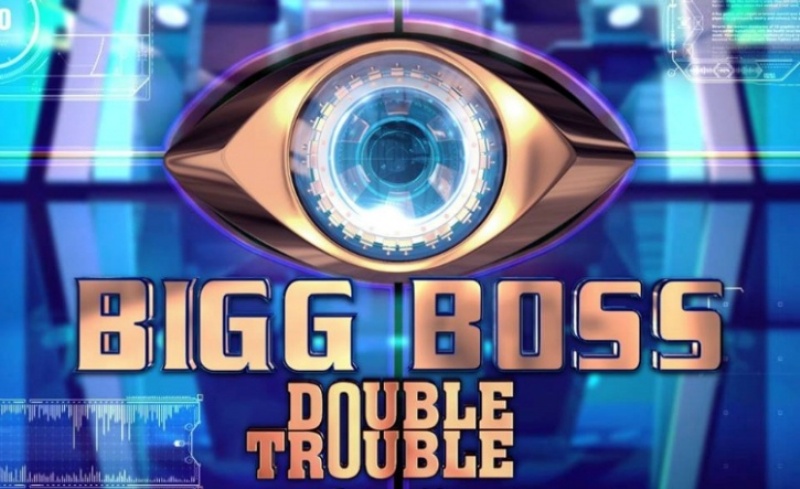 Image source: Facebook
For teaching us how to not just suck it up to the people living with us but also punch the living daylights out of them! God bless the Father of Mankind for a show like this. "Aaye! Baap pe mat jaa!" :X
---
Suggested read: What your WhatsApp response time means to your girlfriend
---
15. Patriarchy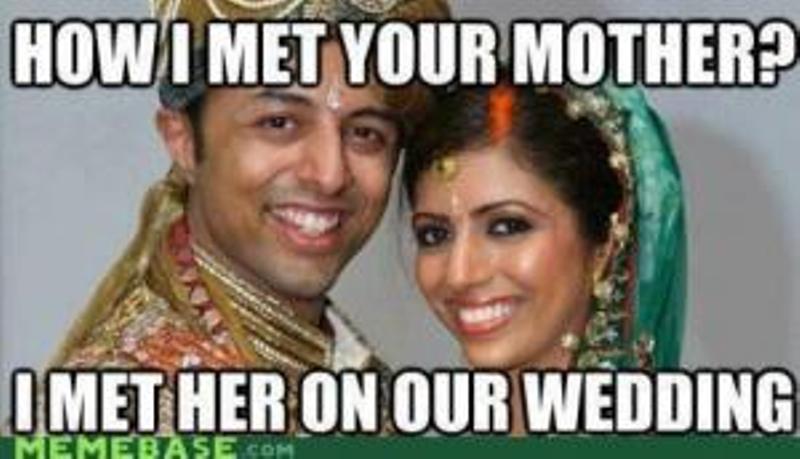 Image source: kappit
You really need to be thankful that women don't have toilets to pee in and if they try to relieve themselves somewhere, they are sure to get raped, coz men are having chowmein! Be thankful for parents who will not let you speak to strangers, but 'pay' to make you sleep with one such 'suitable boy!'
But, 'above all this' do thank 'upar wala' and I am not talking about Chaddha saab on the 2nd floor! Thank the 36,000 Gods, Allah, Jesus, Nanak, Buddha and the rest, for becoming the excuse you use to fight with one another. Jai Hind!
Featured image source: imgur
Summary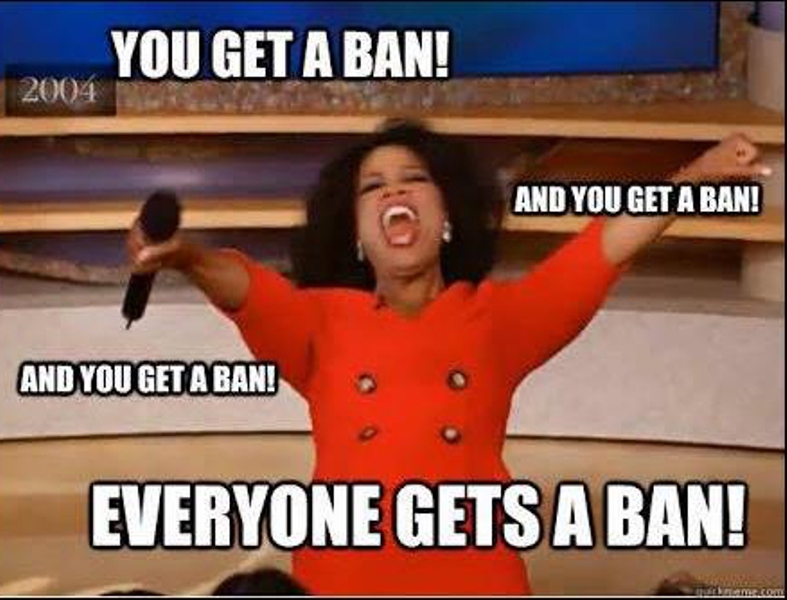 Article Name
15 Things Indians Can Be Thankful For This Thanksgiving
Author
Description
This Thanksgiving, it's about time we say thank you for all we have - from bans to Rahul Gandhi and ohh, Arnab Goswami!