Sunburns occur when skin is overexposed to the harmful rays of the sun. The ultraviolet radiation from UVA and UVB sunrays can cause irritation and inflammation on your skin. With rapidly rising heat and never-ending pollution, sunburns are becoming a far too common sight. But the one thing we can do is try our best to protect our skin from sunburns by taking all the precautions we can.
Here are some of the precautions that can save you from finding yourself with the damage and discomfort from sunburns:
1. The best way out would always be avoiding the sun, but we all know too well that you are no vampire. So, how about just trying to keep away from soaking in all the UV rays from 11:00 AM to 3:00 PM at least? This will prevent you from the exposure that's most damaging.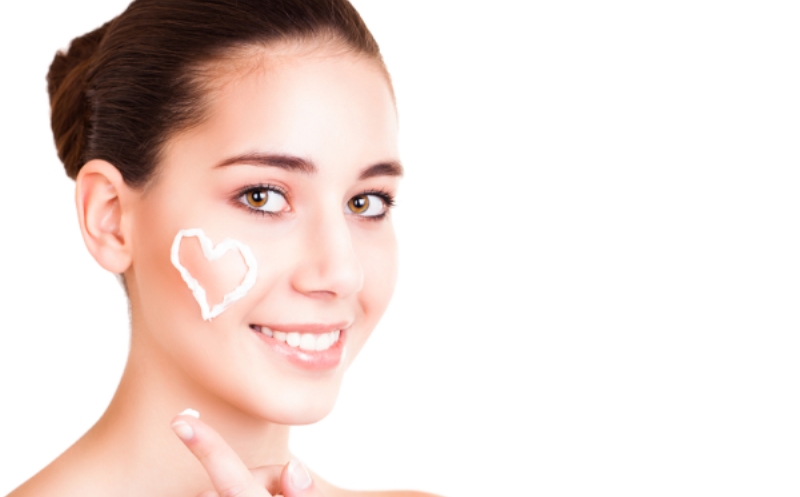 Image source: Shutterstock
2. The wisest move is to shield your skin from the direct exposure. Start by covering it all. Wear clothes that cover your whole body and don't forget that your face is no different from your arms and legs. So, when you wear these lovely full sleeve covers, make sure to pick up that scarf as well. (FYI: hats, sunglasses, and gloves work well too!)
3. Wearing sunscreen proves to be more helpful than you can imagine. Just be sure to understand the ingredients of your sun protection cream before you buy it and you should be fine. A prescription strength sunscreen could help as well.
4. Keeping an eye on the clock while you are enjoying soaking in the sun is a nice tip to save yourself from burning, and if you are suffering from a skin condition like acne, it's best to skip sunbathing entirely. Because prevention is always better than cure, right?
---
Suggested read: 6 homemade face packs to remove sun tan
---
But how many times do our plans work out just the way we want them to? So if your skin burns even after using protection, let's not leave anything to chance. Reddishness, itchiness, and tanning, are some common sunburn symptoms, and when you notice them, I suggest turning to sunburn remedies without wasting even a second of your time.
Here are some of the most wonderful home remedies for sunburn for you:
1. The timeless soothing from potato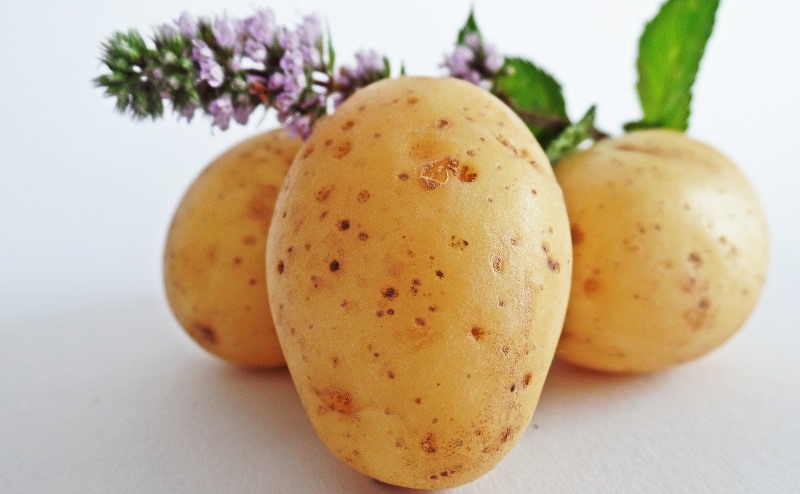 Image source: Pixabay, under Creative Commons License
All you need is some fresh juicy potatoes and some cotton balls. Potato juice works wonderfully to soothe minor scratches, burns, and even bites. So, wash your potatoes clean and juice the roots nicely. Pour it in a bowl, soak your cotton balls in it, and apply the potato juice thoroughly on your sunburns. It's one of the best home remedies for sunburn.
2. The matchless effect of cool condensed milk
One of the easiest yet amazingly effective ways of calming the inflammation and discomfort from a sunburn is a cool milk compress. Just use some chilled milk and a clean and soft washcloth, soak it in the milk, saturate it, drain off the excess, and press it gently on the irritated skin. The compress will help ease the heat off your skin and soothe the itchiness as well.
3. The magic of mint and tea
This home remedy for sunburn uses the refreshing and cooling effects of mint and tea. You need to bring a bowl of water to a boil and pour it over a cup full of tea and fresh mint. Let it soak in the remedial essence and chill it in the fridge before applying in on your sunburns.
4. The witch hazel wash off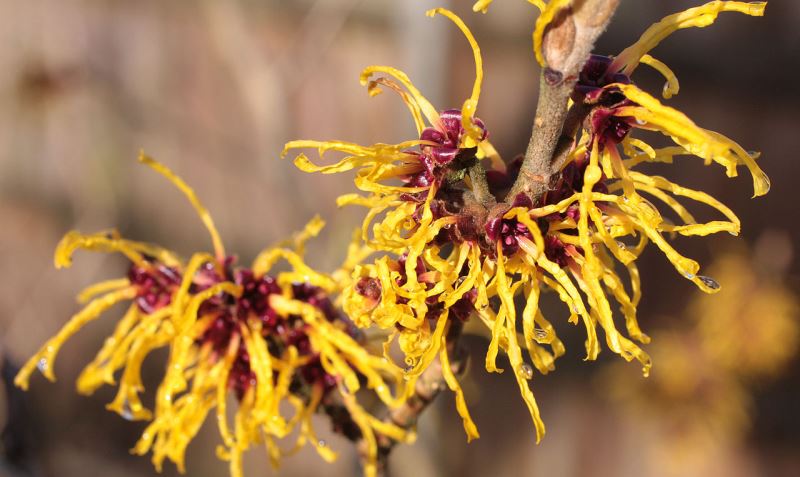 Image source: Google, copyright-free image under Creative Commons License
Witch hazel extract contains 'tannins,' that works wonders in repairing skin damage and diminishes the swelling by clearing out any troublesome bacteria. Just apply cotton balls soaked well in witch hazel liquid and it will calm your burns.
5. Cool off the sunburns with cornstarch
A brilliant natural soother can help ease the sizzle from the sun. Use some chilled water with cornstarch to make a consistent mixture. Apply it on the affected area in thick layers and you'll be surprised how magically it will diminish the pain and discomfort.
6. Heal sun damage with water
Water is the most magical method of cooling off the troubling sensation of sunburns. A nice soak in the bath or a mere splash with its curing liquid goodness will relieve you of sun damage. And don't you forget to drink up to that!
---
Suggested read: Top 10 sunglasses styles women can flaunt in 2016
---
7. How about a little oatmeal in your bath?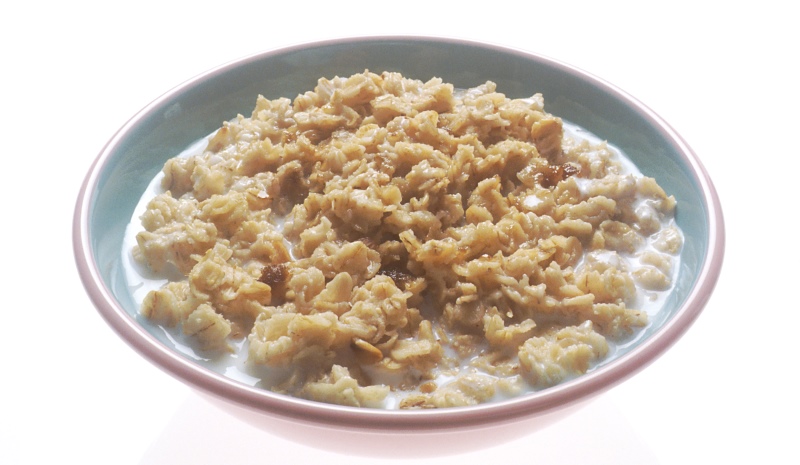 Image source: Google, copyright-free image under Creative Commons License
Oatmeal is not only delicious, but also contains wonderful polysaccharides that can heal your damaged skin brilliantly. All you need to do is fill your bathtub with comforting water and place a neatly tied soak full of oatmeal in it. The combined healing from the oatmeal and the cooling from the water will be nothing short of a blessing for you.
8. Yogurt is unbeatable for sunburn relief
Nothing helps you get rid of the itchy discomfort of sunburns more than the cooling touch of plain yogurt. When your skin is inflamed, clean it with fresh water and apply a layer of plain live cultured yogurt and rinse it off after 5 minutes. This will soothe and nourish your skin from the inside out.
9. The ever-beneficial cool of cucumber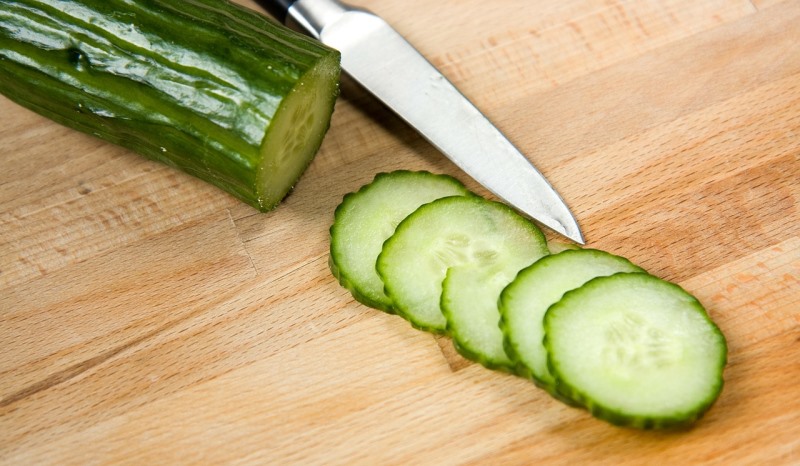 Image source: Pixabay, under Creative Commons License
If you are looking for instant relief from the harsh irritation of sunburns, the cool cucumber is the friend you can trust. Just pick a fresh one and apply its thin slices on the irritated skin. Don't forget to chill it first before use, and you'll be at ease in no time.
10. Let aloe vera calm your burns
Aloe Vera is a matchless ingredient in skin care. You can use the plant in two different ways. Either mark deep slits and place the contents of the plant on the burn, or extract its gel and apply it separately on the inflamed areas for best results.
11. A cool compress can go a long way
Whether it's lightly chilled water or some cool rich tea, both can have outstanding effects on your sunburnt skin. Bring out some soft towels, soak them in the cool liquid of your choosing, and the cool compress will tend to your inflammation and soothe your irritation perfectly.
12. The wonderful work of vinegar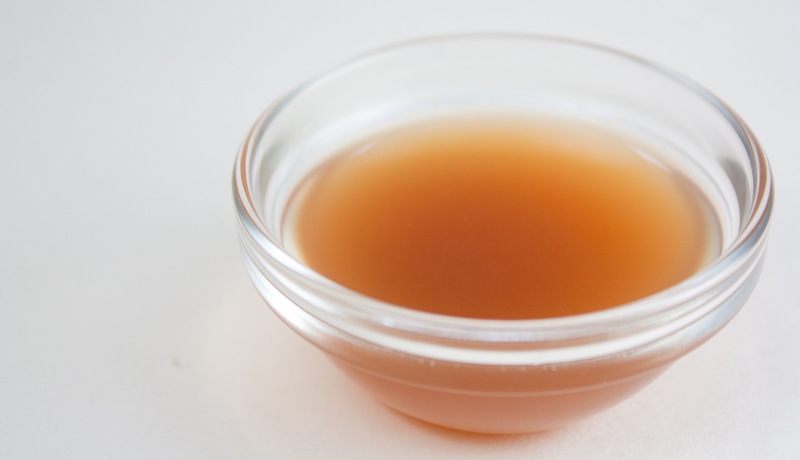 Image source: Google, copyright-free image under Creative Commons License
Vinegar is definitely a handy thing to have in your kitchen. When your skin aches with the inflammation of sunburn, just add two or three cupfuls of vinegar to your bathtub and you'll be surprised with the relief you feel. The acetic acid will ease your itch, irritation, and rashes.
13. The vitalization from Vitamin E is what you want
A matchless antioxidant, Vitamin E can reduce the inflammation caused by sunburn for you. A regular intake of or even a gentle massage with the Vitamin E oil can help you have your beautiful skin back. Making it a part of your daily diet is not only a wonderful precaution, but also a delicious addition you'll enjoy.
14. Cover up your burns with baking soda and vinegar paste
A thoroughly blended mixture of vinegar and baking soda has astonishing calming effects on skin damaged by sunburns. It's best to apply a good layer of this mixture on your burned skin before you go to bed and let it work its wonders all night.
15. Whip up your own sunburn cream
Start by mixing 2 parts of water with one part each of witch hazel and Aloe Vera gel. Stir and let it sit for about 2 hours before adding some baking soda and a cupful of freshly chopped mint to it. Blend it into a nice, thick consistency and it'll be ready to use after a day.
---
Suggested read: 22 easy home remedies to remove sun tan
---
16. Sleep soundly
Image source: Google, copyright-free image under Creative Commons License
A harsh bed sheet can make the burns worse for you. It's really comfortable to sleep on a soft and cozy surface, and it's best if you sprinkle them with some cornstarch as it'll save you from chafing.
Sunburns are something we cannot hide from no matter how hard we try. So, it's only fair that now we have our shield up. The first thing you need to do now is to make sure you take as many precautions as you can and keep your kitchen well stocked if you do end up with a sunburn. These simply remarkable home remedies for sunburn are not only super-easy to do, but also so effective that you can breathe easily and maybe even enjoy a little sun without worrying about it much.
Featured image source: Pinterest
Summary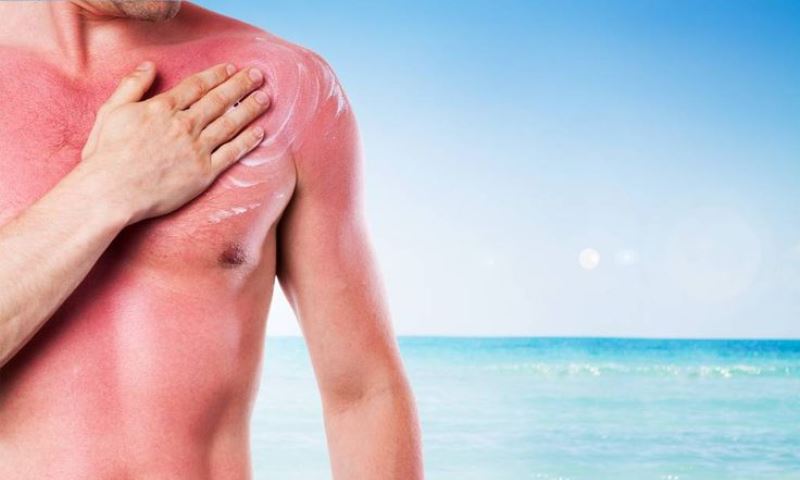 Article Name
16 Super-effective Home Remedies For Sunburn
Author
Description
While sunbathing sounds fun, you could seriously get sunburned if you don't take care. Here are some very effective home remedies for sunburn you can use.