In terms of anniversary, six months has become a more popular event than 25 years! So it is essential that you have a great time while celebrating your 6 months of togetherness. Here are a few ideas that can help you surprise your S.O.!
Let's face it: Relationships, today, are a little less permanent than the ones in the past. People keep falling in and out of romances, more often, and with greater ease. For this, commemorating anniversaries have even included the six-month mark! And we think that is totally rad!
---
Suggested read: 15 Amazingly Romantic Ways To Celebrate Your Anniversary
---
It can be fun and thrilling, or a quiet and comfortable celebration; it depends on your preferences as a couple. In both cases, we have some amazing 6 month anniversary ideas planned for you. Keep scrolling.
6 month anniversary ideas to celebrate a relationship milestone
A 6 month anniversary has no reason to be treated differently from other anniversaries, and there is also no exclusive secret to kick off the celebrations, but why not give it a twist this time round?! If you want to surprise your partner like never before, you have come to the right place! We have 18 ideas which will ensure a totally kickass surprise for your baby!
1. A video show!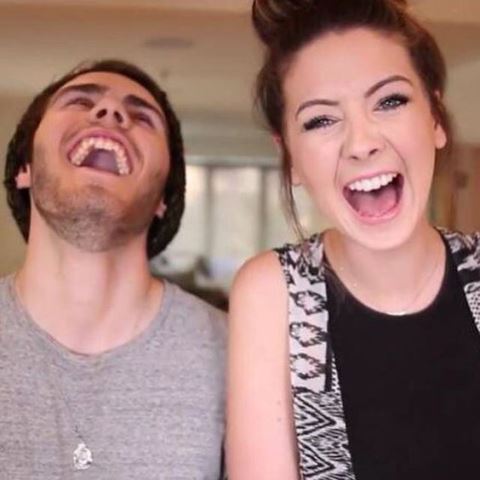 Image source: Pinterest 
In this age of smart phones, I am sure you have loads of memories safely stolen from time in the form of photos and videos. Now is the time to stitch them together, and compile them into a slideshow or video. Make sure it is six minutes long! Add a gentle music or an instrumental of your choice at the background.  Upload your video on YouTube and mail your S.O. the link. If he or she is a hopeless romantic like yourself, they will love it!
2. #Floralove!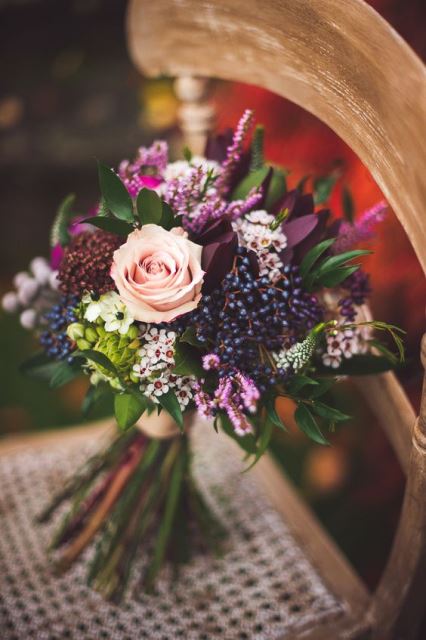 Image source: Pinterest 
Of you want your relationship to blossom further, take a little help from flowers. Nothing can say "I love you" better than a bunch of flowers. Slot in a six-month theme in to a bouquet. It could be three of your favourite flowers and three of his or her. If you think you can afford the gift to be a bit fancier, go for six different bouquets!
3. A love lesson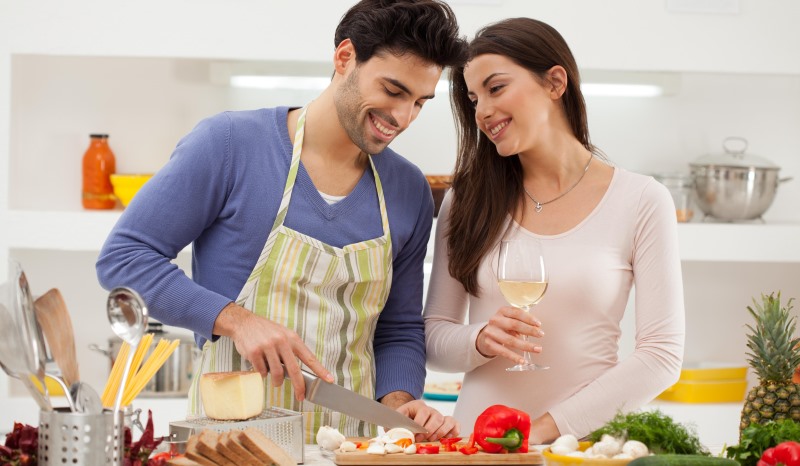 Image source: Shutterstock
Get your partner a course of six lessons. Now what the course deals with completely depends on you and your S.O. Your options include cooking classes, foreign language classes, DIY projects or taking up a sporting pursuit. It can be any of these or an entirely different thing depending on you.
Now there is another thing you could also do. Take a class yourself, impress your partner. Say you go to cooking classes, and then cook a meal for your lover at home. This is a really special way to mark the anniversary!
 4. Gift an IOU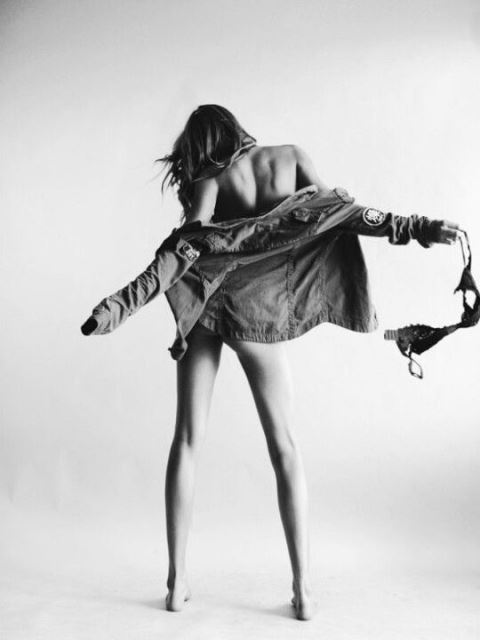 Image source: Pinterest 
Give your partner an IOU, for say, six minutes. In these six minutes, promise your lover that you will do ABSOLUTELY ANYTHING that they ask for. Doesn't this sound really fun? It can also be an opportunity for a lot of laughs… or even something spicy!
5. A spa-ntastic evening at home!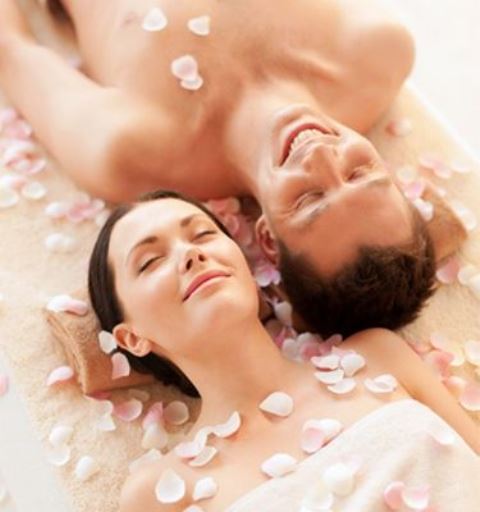 Image source: Pinterest 
Lie down on your job of surprising them! There can be nothing more relaxing or pleasing than spending some time together in a spa. Buy yourselves a package of six hours, which allows you both to indulge and get pampered to your heart's content!
6. All we need is … music!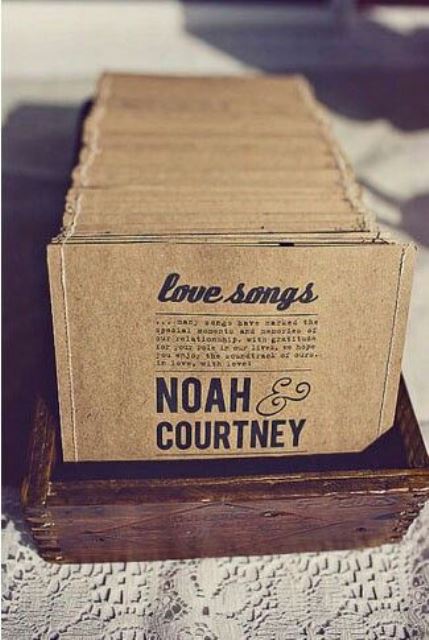 Image source: Pinterest  
It worked in the 80s and the 90s, and so why not give it a try again? The time-tested mix tape might do the magic! Burned six of your partner's favorite songs on a CD. This can help you sum up the time the two of you have spent together, and it is super romantic, methinks. Also it is something your partner can cherish for life.
7. Treasure Island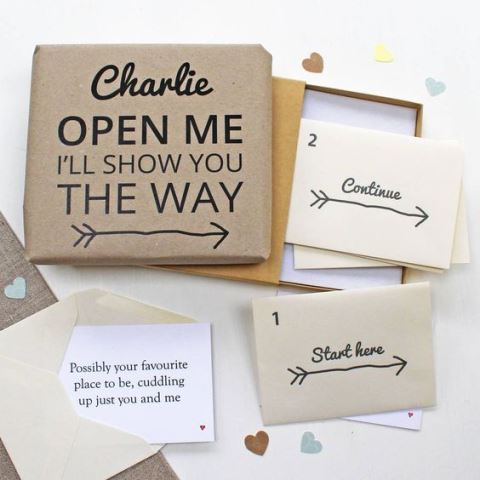 Image source: Pinterest 
You want to move away from a clichéd way of celebrating your 6-month anniversary? What can be better than setting up a six-stage treasure hunt, which ends with an anniversary gift, or maybe some other surprise! This game of sorts, will be a memorable marker to your flourishing relationship!
---
Suggested read: Innovative gift ideas for your first anniversary for your husband
---
8. Try surprising them John Hughes style!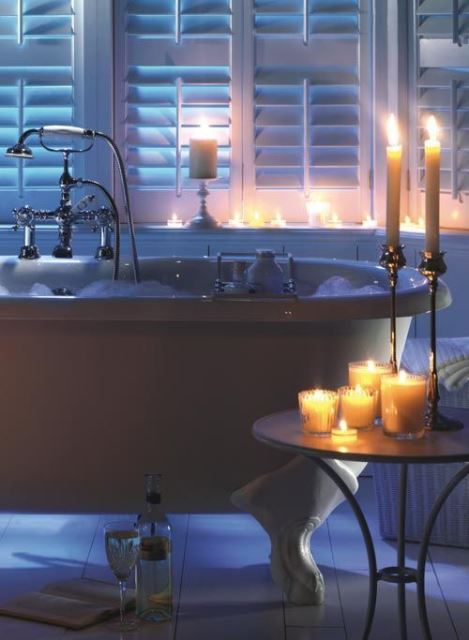 Image source: Pinterest 
Have you watched Sixteen Candles? If not, watch it! Try drawing a warm bath for your partner with candles and some fragrances. There can be nothing more relaxing than that? Also, don't go for a miserly set of 6 candles. Try a full 183, cherishing each day that the two of you have spent as a couple! This is highly recommended for those looking for something memorable, and yet, impressive!
9. Racy date idea!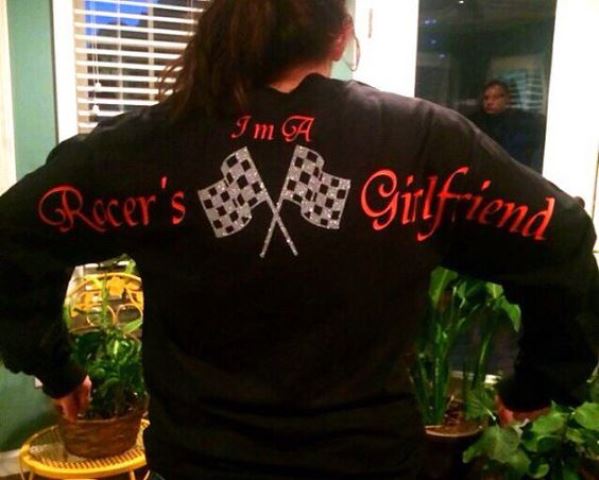 Image source: Pinterest 
If your significant other is a petrol head, who loves anything racing, consider buying them access to a racetrack. Make sure they at least get full six laps, driving a car or bike of their choice. There are a number of places which provide such gift packages.
10. Dine out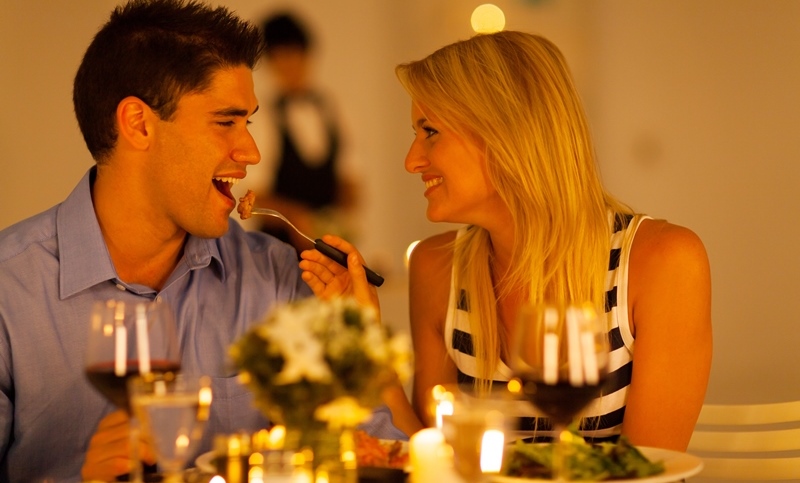 Image source: Shutterstock
Not once, but six times! The finals day or the 6th day should be your anniversary! Take you partner each night to different but equally suave restaurants and eateries. Just make certain you save the best for the last! For the foodie couple, it cannot get better than this!
11. Marathon babies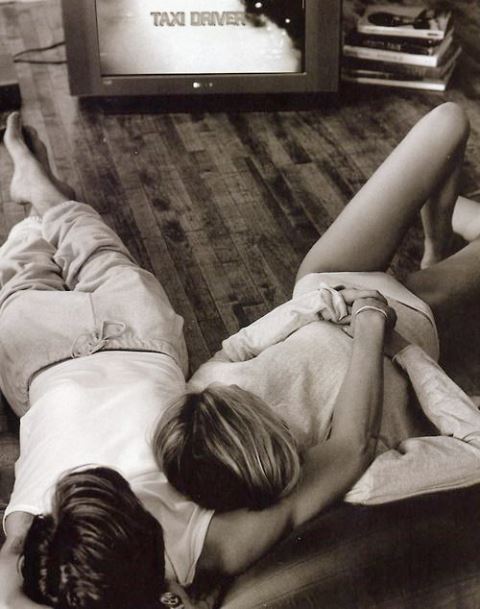 Image source: Pinterest 
If your partner is also a big lover of movies, like yourself, for film watching, you can either self, try suggesting a film marathon. You can watch all your favorite movies, snuggles up on a comfy couch. You can play this in two ways. Depending on your level of stamina for film-watching, you can either go for films which collectively add up to six hours in length, or you can watch six films at once, if you are a real movie buff! The latter can be a great choice for movies which are series in themselves, say, James Bond or Twilight etc.
12. 'Trunk' call!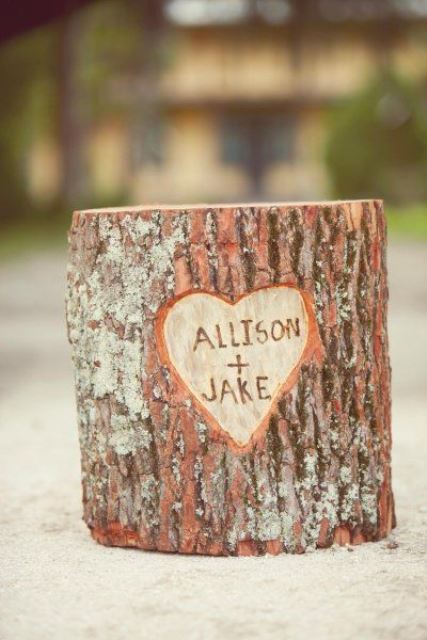 Image source: Pinterest 
This is one of the most romantic ideas on this list. Carve your and your partners names into a tree somewhere to celebrate your 6-month anniversary. This is one of the most permanent option you will find!
13. Plant a seed together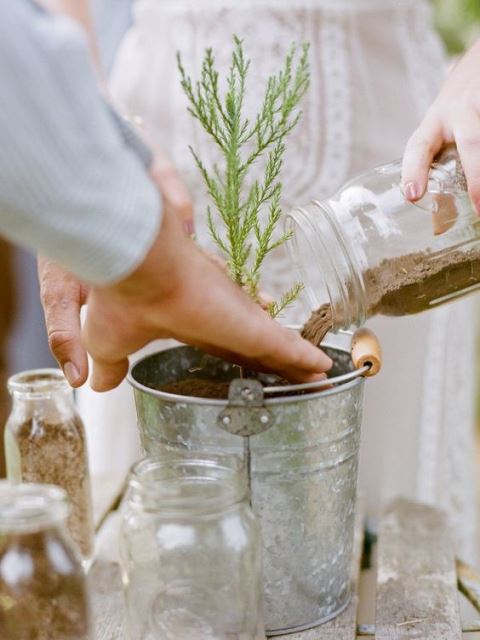 Image source: Pinterest  
If we are talking horticulture, there are a lot of ideas that you can work on, How about planting a seed together? It could be six trees or even shrubs, maybe. Anything that will be a long-term reminder of your togetherness. You two can watch the plants bloom along with your relationship.
14. A walk through memory lane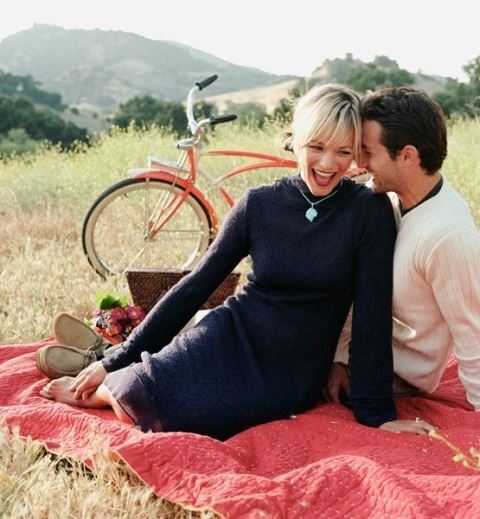 Image source: Pinterest  
Try creating a remembrance of the 6-months that you have been together. A true anniversary date is one in which you take your S.O. to the place you guys went for your first date; the date that started this beautiful journey. It is simple, and yet, heart-warming.
15. Role play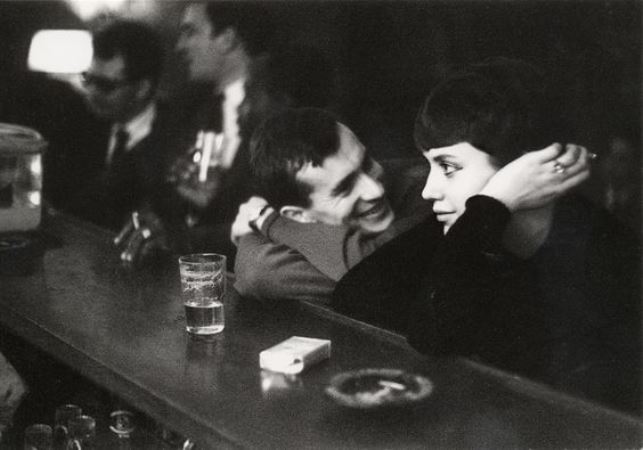 Image source: Pinterest  
This is a fun one. Like in the previous idea, you need to revisit the place you went on your first date. However, you guys have to pretend as if you are meeting for the first time. You can act as though both of you are on a date with other people, who have stood both of you up! Now one of you can make a move on the other!
You have to play along until you leave the restaurant. Yes, this is a pleasant and much required bit of silly, plus, a great chance to re-ask and re-feel all the questions and feelings that you might have forgotten!
16. Sharp six shooter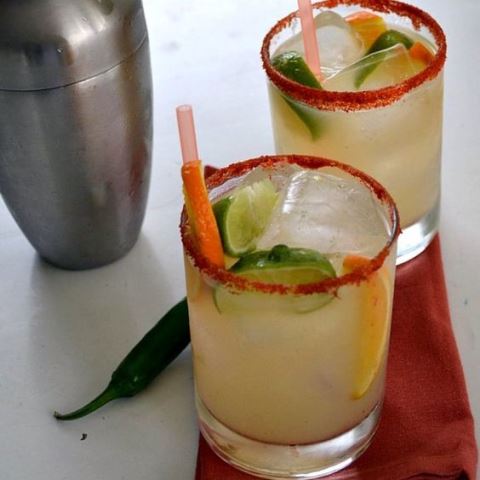 No, no, we are not in any way suggesting that you start shooting each other! We referring to the tequila shots! Start your fun-fuelled celebration night at a club, lining up a row of tequila shots, six glasses each. Now that's what I call starting the night with a bang!
17. Hit the road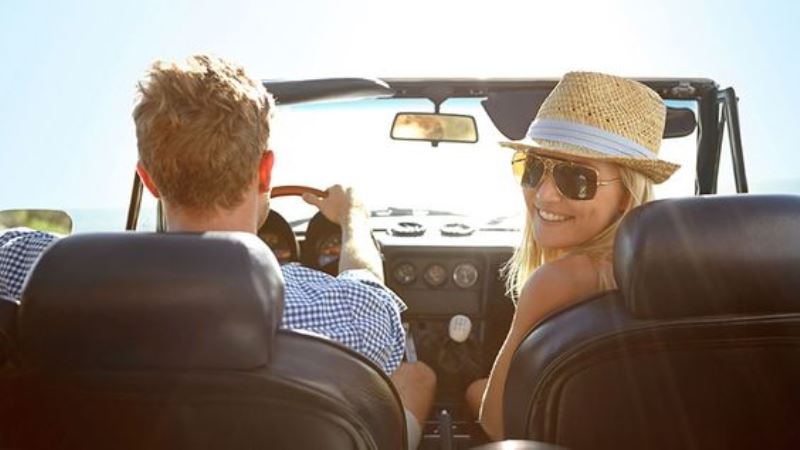 Image source: Pinterest
This will need you to bid goodbye to some of that dough that you have been saving up in the bank. Go for a vacation together. It is not only a great anniversary gift but it also signifies a major leap for your relationship. The trip will help you blow some heat too, Depending on your budget, choose a place anywhere around the globe. Be adventurous. This is sure to help you enjoy your anniversary to the fullest!
---
Suggested read: 10 intimate romantic dinner date ideas that are bound to bring you closer
---
Don't let the six-month anniversary just go by! These 17 amazing 6 month anniversary ideas will let you surprise your partner, ensure a great celebration!
Although many couples wait 'til their first year together, I think it is totally legit to celebrate your 6 month of togetherness. Mark the date and celebrate it with your sweetheart. Make plans for a romantic getaway, or go for something that is more long-lived, like carving in a =n ancient tree. All the ideas listed above are great ways for the two of you to not only cherish the days gone by, but also be a great start to the days to come!
For more on relationship and love advice, sign up for our newsletter today!
Featured image source: Shutterstock
Summary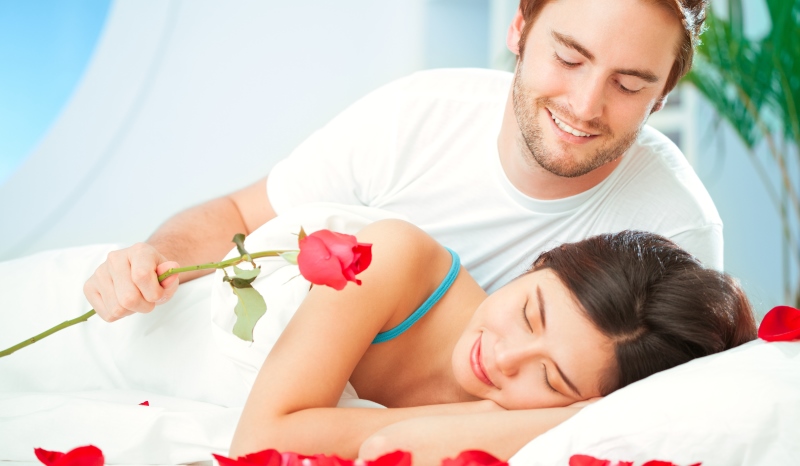 Article Name
17 Amazing 6 Month Anniversary Ideas To Surprise Your Partner With
Author
Description
Six month anniversaries are huge, considering how we keep falling in & out of love nowadays! Here are some 6 month anniversary ideas to surprise your S.O.!