It doesn't matter if you've been married for a year or ten, you need to celebrate your anniversary, every year. It's a way to commemorate a new milestone in your relationship, and re-affirming your love for each other. And what better way to do that than plan a romantic anniversary date with your beloved?
You have to come up with new and unique ideas to celebrate this relationship milestone. If you're all out of fresh and innovative yet romantic anniversary ideas, we're here to lend you a helping hand.
---
Suggested read: 15 romantic vacation ideas to surprise your wife on your 5th anniversary
---
1. Plan a trip to the place you two first laid eyes on each other
It could be a beach or a bar, or even a venue where your friends got married. Head back to the scene of the 'crime' where you two lovebirds first met and reminisce about it. You could do one better; if it's a place that's out of town, plan a one-day road trip, pack a nice picnic basket along with a blanket, and you have your very own special anniversary celebration.
2. Set out on an unplanned road trip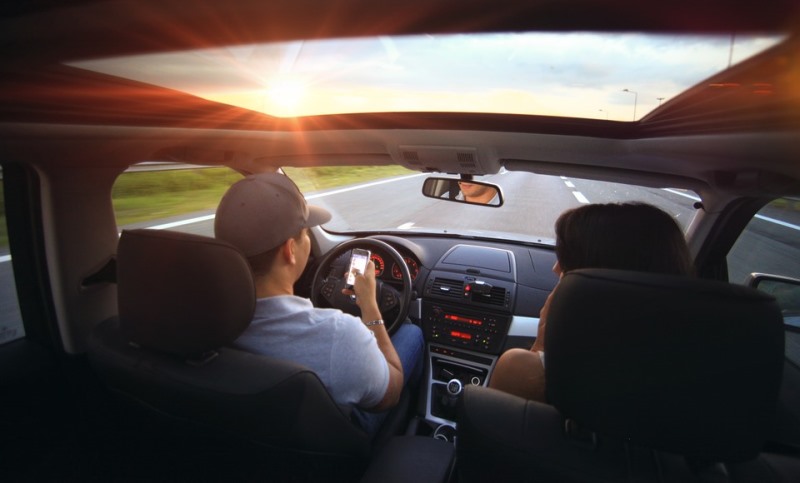 Image source: Pixabay, under Creative Commons License
Road trips are an amazing way to spend quality time with each other. Miles of roads ahead, with your honey by your side, endless time to talk your hearts out, and cool places along the way to take in. What more could you ask for? In the end, it's the journey that matters and not the destination. Of course, if the destination is a picturesque town or city, then it's a win-win!
3. Head to a theme park
Bring forth your inner children on your anniversary by heading to the nearest theme park you can find. Get your fill of adrenaline rush by riding insane ride after insane ride. And if it has a water park too, then you can have all the fun in the world with your beloved! Slide down together into the water, splash around, laze in the pool, or ride the waves – do what your hearts want – together! That's one memorable way to celebrate your anniversary, eh?
4. Head into nature's lap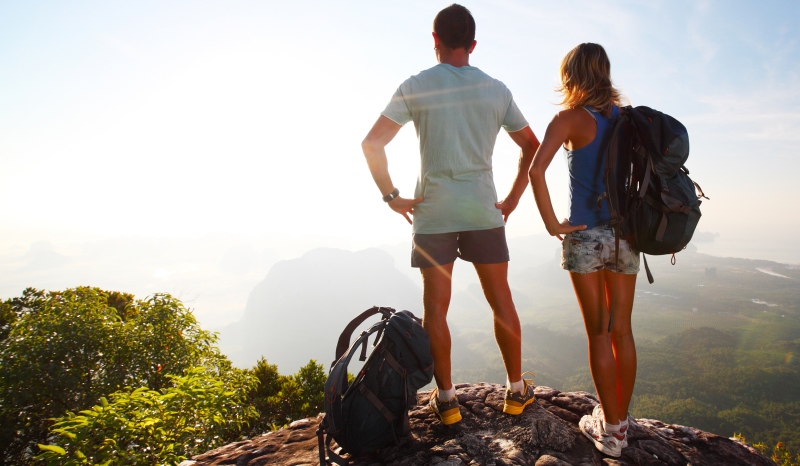 Image source: Shutterstock
It doesn't matter whether you plan a hike, or a camp in the woods, or climb a mountain, take your anniversary celebrations out of doors. And if this is your first time doing any of these, then it's another milestone ticked off in your relationship journey. Let nature soothe your weary souls and inject that much-needed spirit into your systems! There's nothing like the bonding that happens when you have to work together as a team to have an adventure in the wilderness!
5. Enroll in a cooking class together
Food has a way of bringing people closer together like none else. Whether you're a pro in the kitchen or a novice, enroll in a couple's cooking class and learn something new while having fun with your beloved. Plus, at the end of the class, you get to eat what you made with your own hands. Win-win or what?
6. Plan a wine + cheese tasting session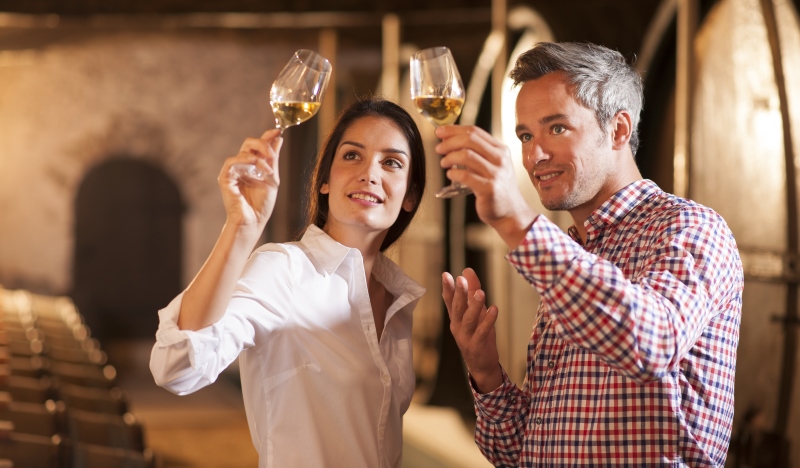 Image source: Shutterstock
Head to the nearest or the best winery you can find and sign up for a wine and cheese tasting session. Spend the day sipping vino with your honey by your side. It's the perfect way to unwind, spend quality time with your partner, and relax. Sounds intoxicating, right?
7. Sign up for a painting class
Along the lines of a cooking class is a painting class. Bring forth your heretofore hidden Picasso and paint the evening away! You get to create art with your own two hands. The best part – you get to bring home your creations to show off to the world.
---
Suggested read: A love letter to my husband on our 50th wedding anniversary
---
8. Plan a photo shoot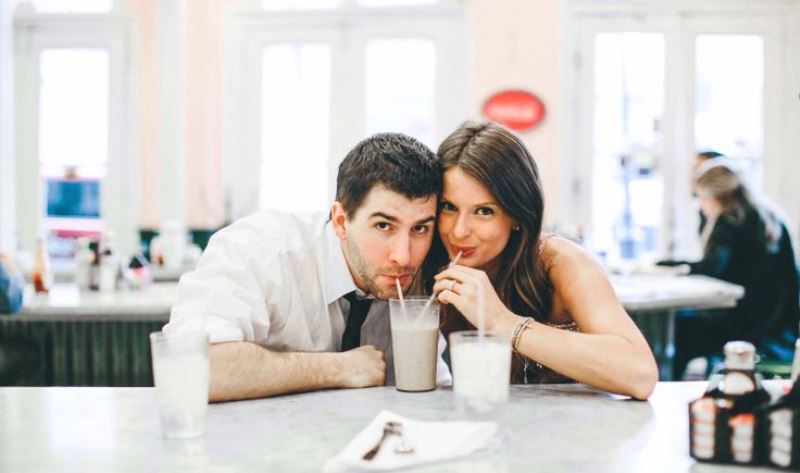 Image source: Pinterest
This is one of the winning romantic anniversary ideas that holds appeal pretty much every year! Hire a photographer to take stylish photos celebrating your love. This is best accomplished when you're in a picturesque setting. If an established photographer is out of your budget, then your best option is looking for a college photography student who's looking to boost their portfolio. Trust me, you'll cherish these pictures for years to come.
9. Visit a ski resort
This is the perfect way to celebrate your anniversary if it falls in the winter months. Head to the nearest ski resort and show off all your risky moves on the piste by day, and other… um… risqué moves by night. Sounds sinful, no?
10. Do something new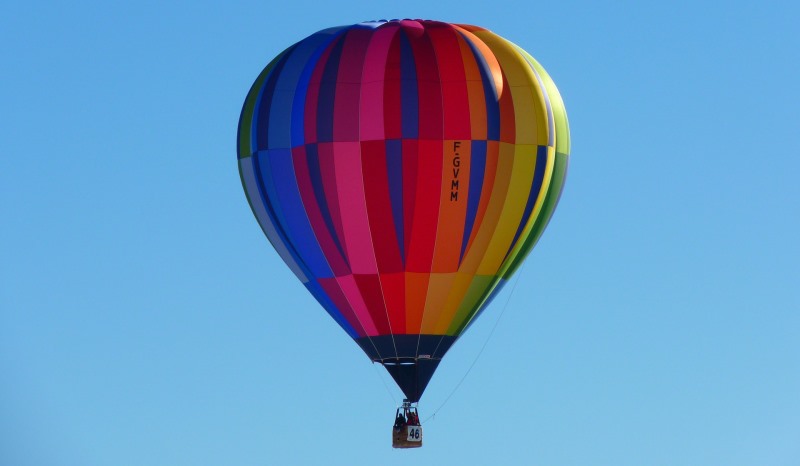 Image source: Pixabay, under Creative Commons License
Pick something that you both have never tried before, like, eating sushi, or scuba diving, or bungee jumping, or mountain climbing, or ride in a hot air balloon, or writing each other love letters by hand. It could be anything that gets you both excited as well as a bit scared. That blend of excitement and trepidation will get your blood coursing through your veins and keep you on your toes. It's one heck of a way to celebrate your wedding anniversary!
11. Make a scrapbook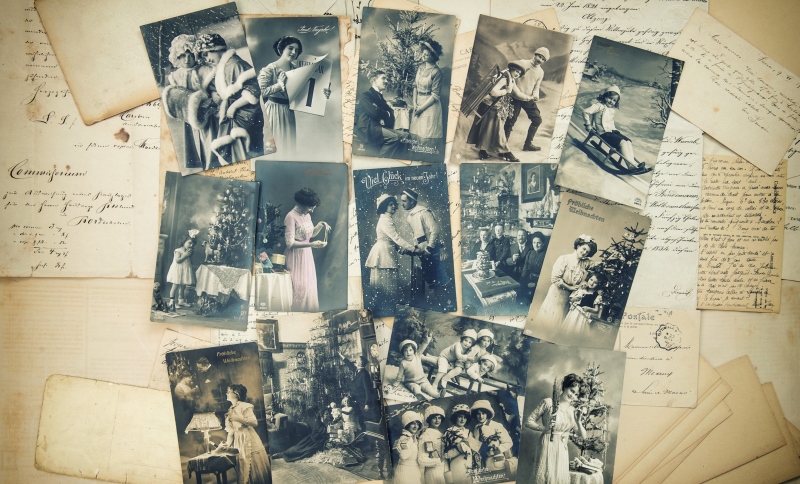 Image source: Google, copyright-free image under Creative Commons License
If you've been together for what seems like a long time, you're bound to have numerous pictures lying about documenting this journey of yours. What better way to celebrate this amazing journey than to document it through a scrapbook? Gather all the loose pictures from your time together and get scrapbooking! And don't forget to talk about what happened where and when – that's the best part about this exercise!
12. Go see a band play
Head to a concert by your favorite band. Although the chances of this concert coinciding with your anniversary are slim, grab the tickets and spend the night rocking to your favorite music. Dance in each other's arms, sway with your partner in your arms, and make out like you're teenagers again. Sigh!
13. Plan a spa day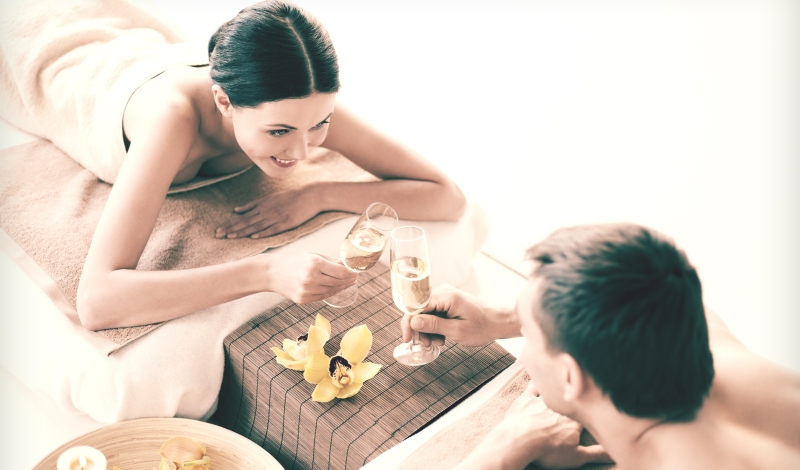 Image source: Shutterstock
Even if you're not a fan of the spa, give it a shot for your partner's sake. Book a couple's massage – there are several options available like Swedish, stone, chocolate and the like, indulge in a foot massage, and even a fish pedicure. If you're going to try something new, why not go all out, eh?
14. Head to a carnival
There's no place to bring forth your inner children than at a carnival. Ride the Ferris wheel together, gorge on funnel cake, hold hands through the gut-wrenching roller coaster rides, and hug it out after the house of horrors. It's going to be one heck of a memorable wedding anniversary.
---
Suggested read: 10 things I'd like to change in our relationship if I get a do-over
---
15. Book a room and get your kink on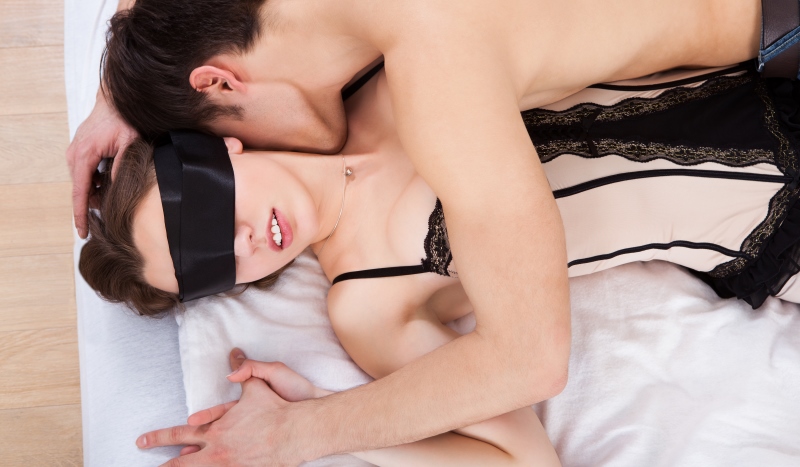 Image source: Shutterstock
What's better than booking a honeymoon suite at a luxury hotel and spending the night getting your kink on? It's sexy time, with chocolate-dipped strawberries, champagne, and a sumptuous three-course meal, followed by indulging in your sexiest fantasies. Oooh! Can't wait to get to the finale, eh?
With these fresh yet romantic anniversary ideas to celebrate an important milestone in your relationship, you shouldn't have any problem making some amazing memories. Good luck planning the dream anniversary date!
Summary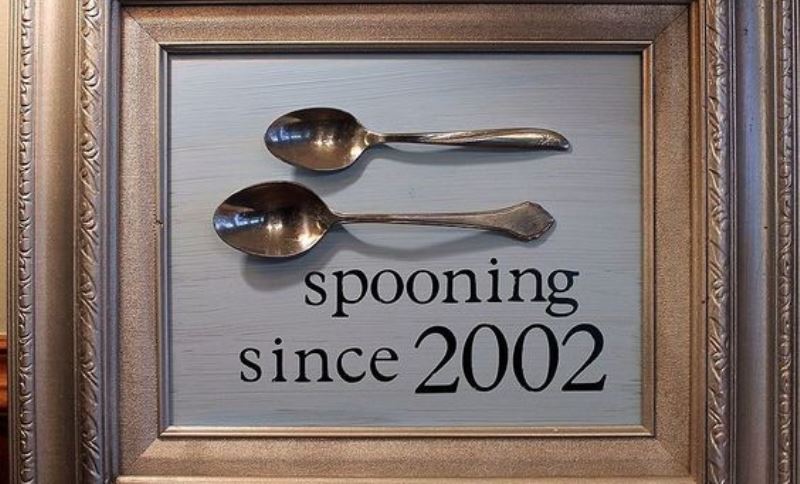 Article Name
15 Amazing Romantic Anniversary Ideas For A Memorable Celebration
Author
Description
Is your wedding anniversary coming up? Worry not, we've got you covered with these awesomely romantic anniversary ideas that will leave your SO speechless.