You thought being awkward was a phase you went through in teenage but parents have special powers to make you super awkward no matter what age you are!
---
Suggested read: 21 parents recall how their kids have embarrassed the crap out of them!
---
Whether with friends or by yourself here are 17 awkward moments with parents when you just want to bury yourself in sand:
1. Hero brings home the heroine, the heavy duty kissing starts and you want to make the fastest exit out of the room! Watching a sex scene between a movie, and a condom ad between your favorite reality shows with parents will leave you squirming in your seat.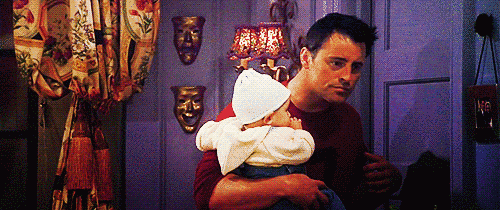 Image source: Giphy
2. The lights are off, the door is closed and you are already in that sweet blissful zone watching two (or more :P) people having sex, all the while getting some action yourself. As if on cue, your mom walks in and it strikes you – you forgot to lock the door.
3. Your mom is visiting you and while cleaning your room finds a condom in your drawer, if your answer was a lightning fast 'Mumma, office me AIDS awareness drive tha' then you are safe. Else, tough luck explaining why you are using birth control.
4. 'As**ole, come soon you f*c**er', 'Beta, he has gone to take a shower, will ask him to call you back'. This is not a conversation you want your father to be a part of, unfortunately not all your friends have the patience to check who is on the other end! ☹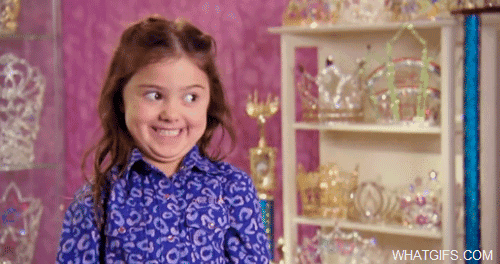 Image source: Tumblr
5. Your squad is home and your mother ventures into asking everyone when they are getting married • It's awkward as hell cos hey no one wants to get married or talk of getting married :-/ You just wish you could disappear!
6. You finally feel like the luckiest person on earth, your parents are out for a dinner party and your girlfriend could get out of her home. You guys are cozying up in your room, just when the bell rings and your parents have come early. Tough explaining her in your room! 😛
7. 'Bas thodi si pee li' slowly becomes 'bas thodi si jyada ho gayi' as you walk home all tipsy from a drunken night out with friends. You are lucky if you have a key to your home else that conversation with parents is going to be AWKWARD.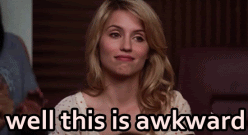 Image source: ldssmile
8. The power goes off and instinctively you bring out your lighter to light the candle or when you wax eloquent to your uncle about mixing the perfect cocktail, you inadvertently blurt your 'habits,' now GOOD luck explaining all that to your parents! 😛
9. Keeping your siblings secret from your parents' leads to many an awkward moments in life. One of the worst is when they get to know about your siblings love interest, 'Kya tera bhi koi boyfriend hai? Aur kya chhupa ke rakha hai?' Argggggghhhhh
10. 'Yeh bhi na bachpan me chalk, mitti sab khati thi', 'Yeh dekho kitni cute photo hai, isko toh kapde pehne pasand hi nahi the!' your mom knows how to embarrass you with your naked baby photos and cheesy anecdotes.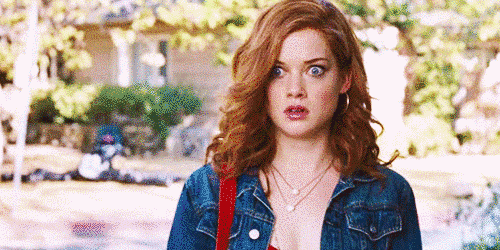 Image source: Pinterest
11. 'Teri toh, beep beep beep' your mom enters the scene! Having raised you to be a susheel sanskari child, she totally didn't expect you to be this foul mouthed person. Oops.
12. Your parents decide that it's the right time for you to have some sex education, the only issue is it comes ten years late. Not having the willingness to sit through a birds and bees talk, you are in a fix what to admit to, ignorance or wisdom?!
13. Your friend decides to check you in 'having fun at Monkey Bar' while you are expected to a quiet study night at friends, what's worse you have blocked your parents but your friend hasn't, and you have to now explain x-(
14. "Babu, I lub you soo much, mera bacha :*", in your hurry to send kisses to your boyfriend it lands up in your mother's chat box. 'Mom, nothing I just remembered how you used to pamper me as a kid'. Smooth save or NOT! 😉
---
Suggested read: 12 struggles of people who live at home as an adult
---
15. Bumping into your dad at the wine shop while shopping with your friends is awkward AF. It's cool that you drink but you are stepping over the line going to the same store to buy your alcohol!
16. Getting caught at the movie theatre in the mall during your college hours has no parallel in humiliation. Of course, your parents know you are bunking but they would still like to take you away from friends and give you a good hearing!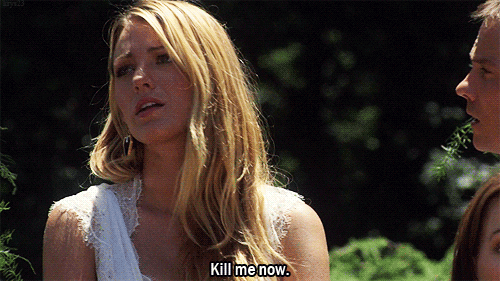 Image source: Tumblr
17. You know those 'Know the value of your parents before they die' wala posts? Those sappy, cheesy posts which exhorts children to value their parents, your mom decides to tag you on Facebook in one such thing for all your friends to see. KMN
Tell us about your awkward moments with parents in the comments below.
Featured image source: freshmonk
Summary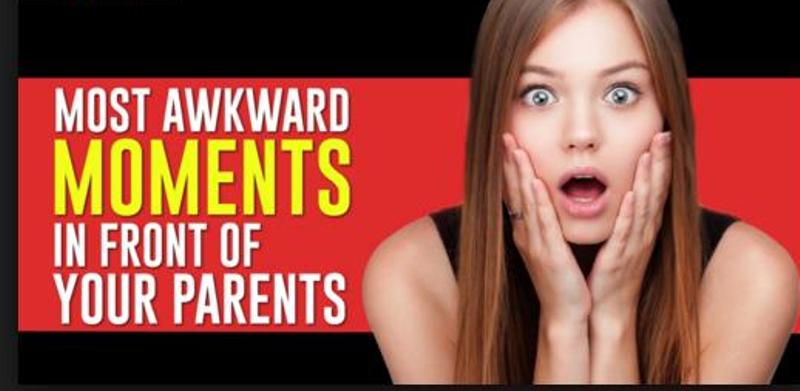 Article Name
17 Awkward Moments With Parents We ALL Have
Author
Description
Which of these awkward moments with parents have you had? :P