Your parents decided it was a great idea to have another person tag you through life so you wouldn't be lonely ever! From the days you wish your brother evaporated into thin air to when you got teary eyed because he was leaving home for college, you just cannot be without your brother.
No matter how many times you guys fought like wildlings over a remote control or cribbed about the other having stolen all your candy, you know that it is your brother who'd be your go-to person for everything messy in life, even if he'd tease you about using the cleanup as good ammo for some blackmail later!
Image source: Pinterest
---
Suggested read: Mushy quotes that exemplify the bond between brothers and sisters
---
For every sister who has a brother or two, you KNOW these reasons why brothers are a sister's greatest blessing –
1. I had a 24×7 driver! The moment my brother got his driver's license was one of the best days of my childhood, it meant a newfound freedom. I made him drive me to tuitions, friend's parties, movie theatres, everywhere. Unfortunately my brother didn't share in my feelings and taught me to drive too!  😛
2. Having a brother is like having a personal bodyguard for life. Okay, he wasn't THE Rock but he was strong nevertheless. I remember him threatening a senior at college who wouldn't let me be. Even today he is my 911!
3. As you would imagine my happiness doubled when my brother got a job because that meant double the pocket money!!! Even today, he is my emergency fund guy and I know I can depend on him whenever I screw up.
Image source: Pinterest
4. Birthday gifts, Rakhi gifts, Christmas gifts, I demanded gifts for every festival on the calendar irrespective of whether we celebrated it or not. And my birthday was the big one- the gifts needed to be outlandish! Of course, I still look back at the scrap books and the magnetic pencil box he bought for me as some of the best presents ever- because he managed them on his paltry pocket money. They were the latest IT-things and he spent all of his money on my smile!
5. My brother was my go-to tech guy for taking apart my phone to fixing a bug on my laptop- my engineer brother is whom I depend on. Of course, I did catch the social media train sooner and quicker than him, so I give him lessons once in a while! 😉
6. I was made to deal with sports all through my life. With sports events happening day in day out, the default TV channel was the sports channel. So now I know the difference between La Liga, Premier League, Bundesliga and the Champions League, and I can stun any guy I meet with my spot on info. Ha!
Image source: Pinterest
7. The best thing was to never share my clothes or other stuff with anybody, which meant no fights over clothes. And of course, my brother was always there to buy me new stuff!
8. Being a girl surrounded by a gang of girls, there was little by way of a male perspective. Right from relationships to general stuff, you always needed a bit of practical male perspective to keep you sane and my brother was my freeway access.
9. Whenever I cried my brother would be beside me, trying to calm me down. Even when I was little, I remember coming home directly to my brother and bawling my head off with snot dribbling on his shirt. Even today he cannot bear to see me sad or cry. <love>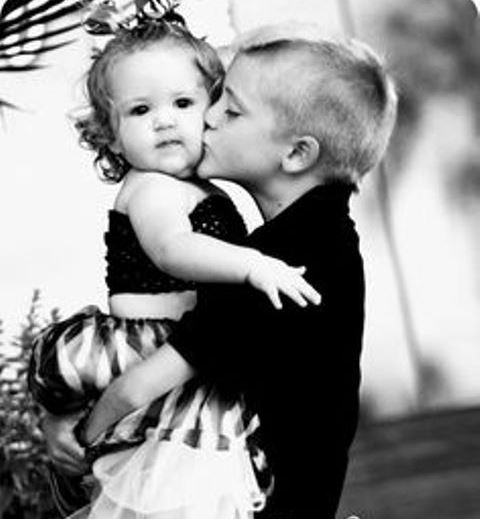 Image source: Pinterest
10. Wearing a short dress and getting out of home wasn't a challenge as long as my brother wasn't home. He would criticize my choices but eventually he just let me, enabling me to make my own decisions. He allows me to make my own choices and always has my back if anything goes amiss.
11. Fights with my brother are legendary. Of course they don't mean a thing but the lively banter and the rare fist fights with a mock wrestle thrown in keeps the adrenaline high. Now, we just chill and border on verbal duels! I always win- because I am sharper!
12. Buying gifts for the opposite sex is the worst and my brother is my guide there. He has helped me with buying gifts for my guy friends, my boss and even my boyfriend, though I didn't really tell him that back then! 😛
13. My brother is the more sorted one (I hate to admit it, though) and usually has headway into things before I do. He is my life coach and I trust him immensely about the big decisions in my life. It is a rare occasion if I ever decide on anything without consulting him on anything first.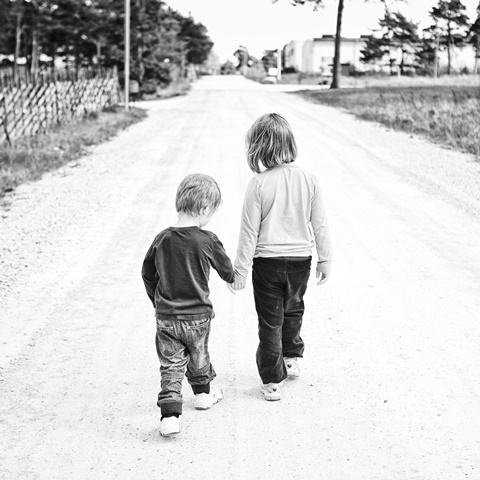 Image source: Google, copyright-free image under Creative Commons License 
14. A brother also means having your own person to do a whole load of cool stuff with. We went on long drives, ate ice cream at midnight and he even got me my first drink! He is someone I enjoy going crazy with.
---
Suggested read: What sisters miss the most about their brothers
---
15. He is THE guy to go to when my parents are pissed at me. Usually, he makes them see the daylight or arbitrates so that I see it! But he is always there to back me and push my parents on my side.
16. Whenever I am hit some lows, he pulls me up on a crest. If I fail, I know I have him to look up to.
17. He is the one person who has been with me since my childhood and will 'be there' throughout. The one person I truly share a forever connection with..
Lots of love, bhai! :*
Featured image source: Pinterest
Summary
Article Name
17 Reasons Why A Brother Is A Sister's Greatest Blessing
Author
Description
Because a brother is your bestie-cum-bodyguard! :P