Growing up with a sister meant sharing clothes, your favorite Barbie and even your books! And yet today, you are probably at each other's place all the time to do those exact same things without all the annoyance tagging along! It's because no matter what, your sister will always be your first, true best friend, for forever.
So, why not celebrate the special relationship with a sisterly token that will last forever too?
Here are 15 sister tattoos that will make you want to get one to truly express how your sister is your best friend:
1. Your sister defines you forever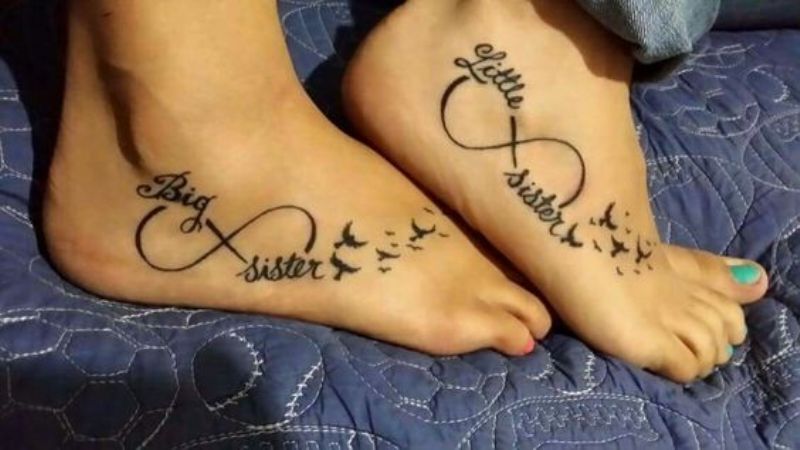 Image source: Pinterest
No matter how many relationships you will have, your relationship with your sister will define you emotionally. As an older sister you are fierce and protective, as the younger one you are always cheerful and optimistic. Because you know you complement each other!
2. It all started with a heartbeat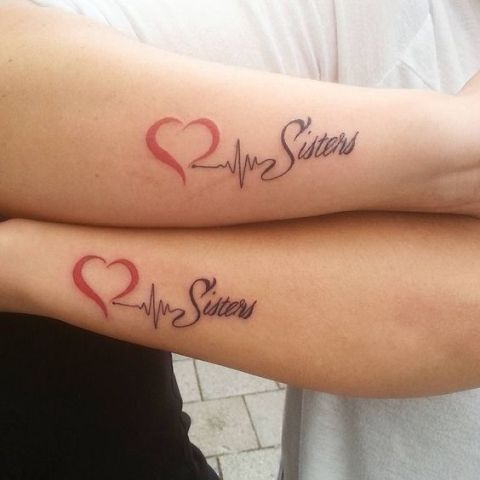 Image source: Pinterest
You were joined to her for eternity when your heart beat for the first time. Your heart beats for her every time, with love and excitement and doesn't refrain from skipping a beat when you know she is in trouble.
---
Suggested read: 12 reasons why your sister will always be your best friend
---
3. When the moments need to be cherished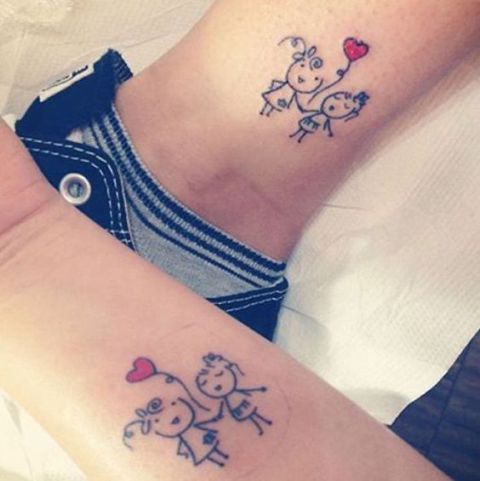 Image source: Pinterest
Childhood was a glorious time with your sister, all those summer days of playing hopscotch outdoors, plaiting each other's hair and dressing up dolls. What'd you not do to get it all back?
4. One soul, two identities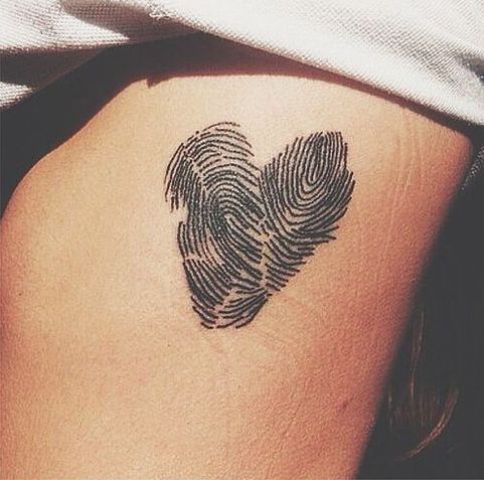 Image source: Pinterest
You truly believe that you share one soul, you are so similar in what you like, how you behave and in the way you comfort each other. You both just cannot do without each other at your side.
5. You would chose her over and over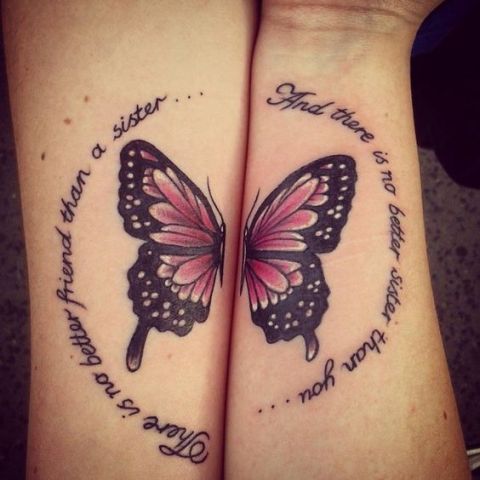 Image source: Pinterest
If you could go back and choose your sister, you would choose her again, there is no doubt about it. She became your best friend and now you can't imagine a life without her!
6. Your sister will stand by your side always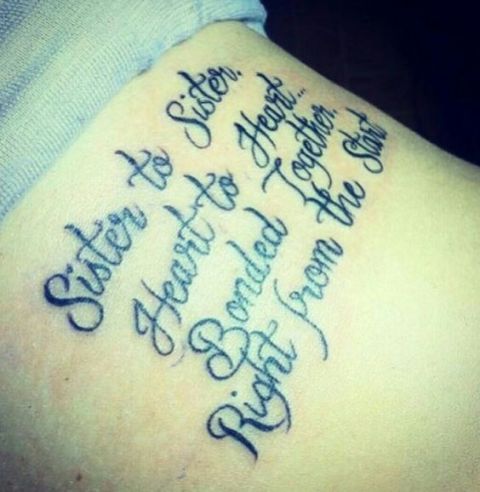 Image source: Pinterest
She is the only one who will be with you through the beginning of time, till the end when no one else remains but memories of times gone by. She will be there to smile at those lovely memories and argue about the times you had it coming, because she will always be there. <3
7. Always together, never apart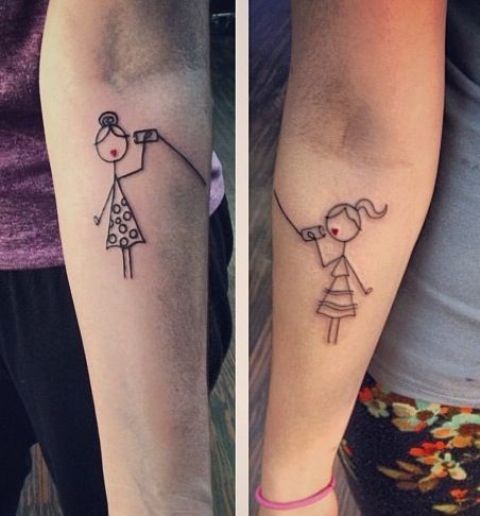 Image source: Pinterest
Life has a way of getting to the best of us, but sisters have a way of overcoming everything. From college to marriage, kids to careers, sisters are always together through the thick and thin.
8. To infinity and beyond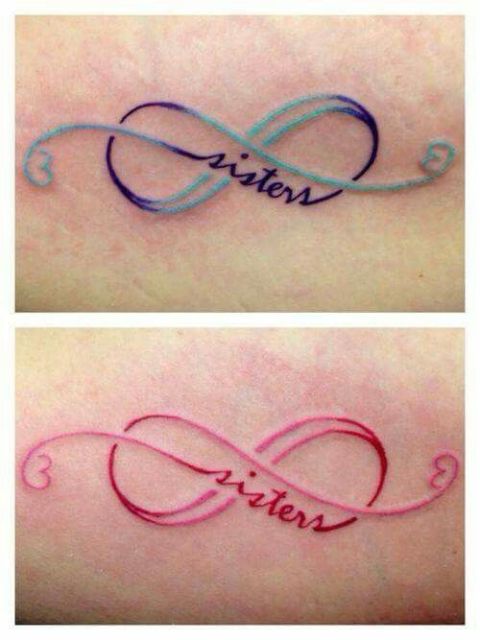 Image source: Pinterest
Those moments in childhood when you wanted to shake her off your track, make her do your chores or fight with her tooth and nail- those are you shared moments. Those are ones that you will keep you forever and beyond.
9. You see all my light and you love all my dark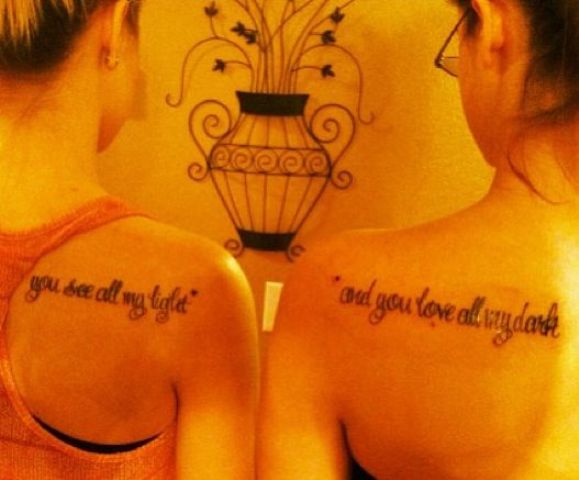 Image source: Pinterest
Your sister knows all your imperfections, with all the dents that your mistakes have made and she embraces them. She doesn't judge and she looks beyond them to see the goodness in your heart.
10. You complete each other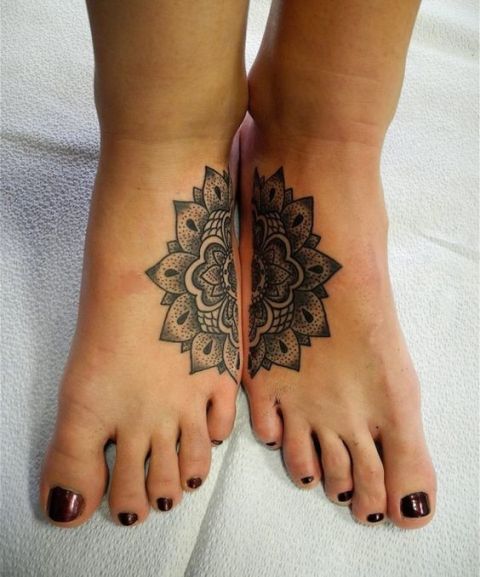 Image source: Pinterest
You are two unique personalities and yet when you are together, you feel like a puzzle that fits together. You feel so complete together that you don't even have to speak to tell her what you feel, she just knows.
11. Different flowers from the same garden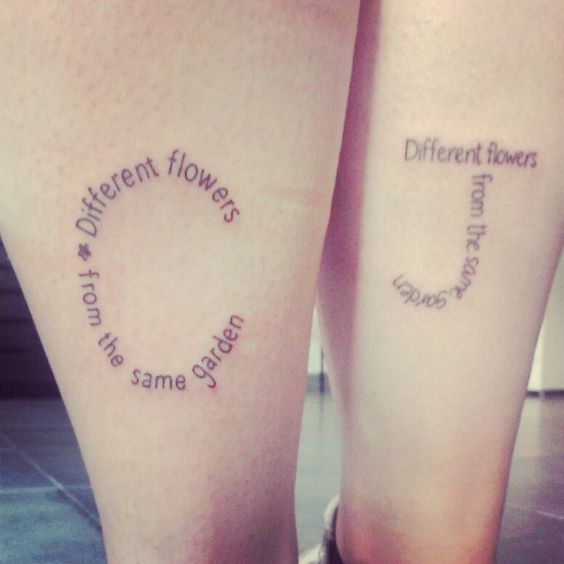 Image source: Pinterest
You look similar, you behave in like fashion and yet you think different! You love how different you turned out and still manage to love each other by embracing those differences.
12. Without U there would be no FUN…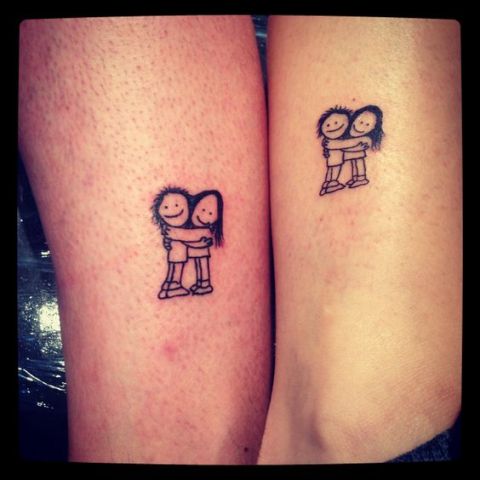 Image source: Pinterest
From pulling pranks on your friends to gossiping about a random b*tch, you have found ways to have fun with your sister which are not possible with anyone else. She knows how to make you laugh and bring out the fun side in you!
13. Couple of nuts off the family tree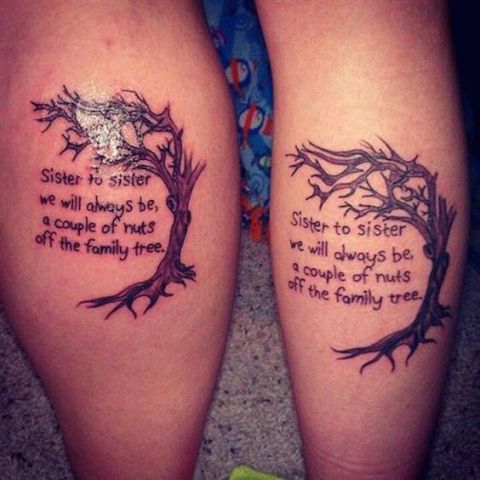 Image source: Pinterest
When you are at those family reunions and get togethers, there are times when you wonder if both of you were adopted! Both of you don't relate to the entire family but magically just 'get each other!' 😉
---
Suggested read: The hottest celeb tattoos
---
14. Bring out the best in each other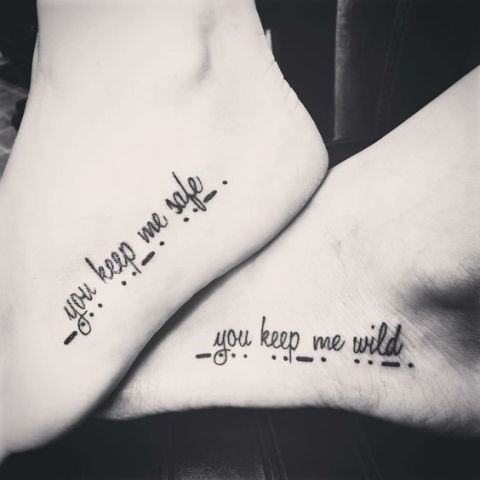 Image source: Pinterest
You are the wild sister and she helps you stay rooted and not get into trouble. She is the calm sister and you help her get out and go on adventures of her own. It's only the two of you who can do this for each other.
15. Together forever never apart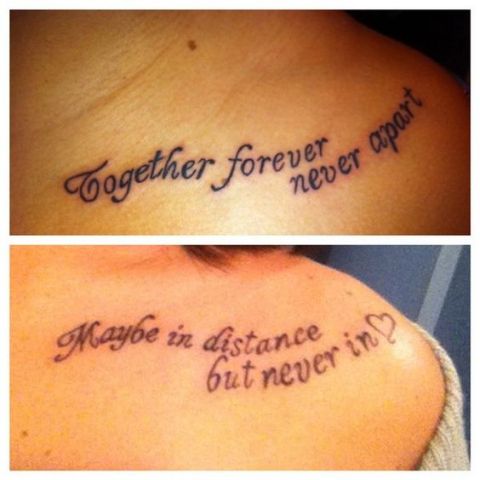 Image source: Pinterest
You may go away and even grow apart but you will come back better and stronger, for each other because sisters are forever.
Agree, right? Get inked, get sister tattoos now!
Featured image source: Pinterest
Summary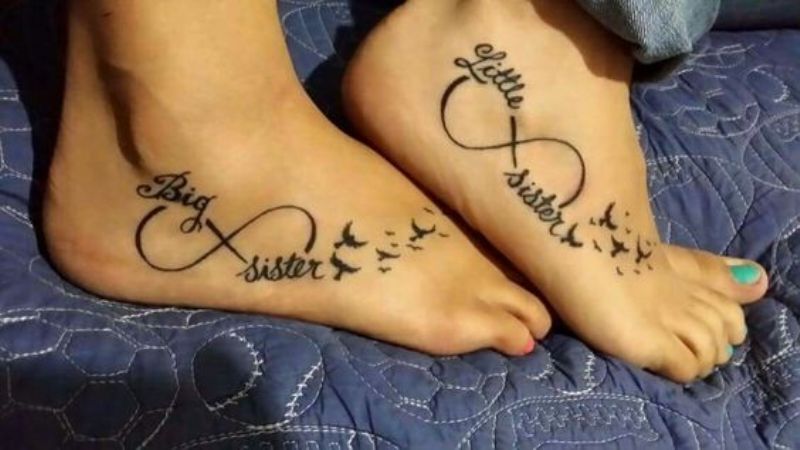 Article Name
15 Sister Tattoos That Prove That Your Sister Is Your Best Friend Forever
Author
Description
Because a sister is forever, and to commemorate that bond sister tattoos are THE thing to get done!