Someone who is so us and yet not so much us – a sibling – a special kind of double
Remember the times when you'd tie a Rakhi on the wrist of your brother and wait for him to ask dad to fish a twenty from his pocket so you could both smile happy smiles? Simpler times, simple joys! Today, you are perhaps, miles away and a special care package arrives at your door before Raksha Bandhan even comes knocking. You send that knot of the promise of protection before the clock strikes Raksha Bandhan too, and yet the smiles you share are missing something!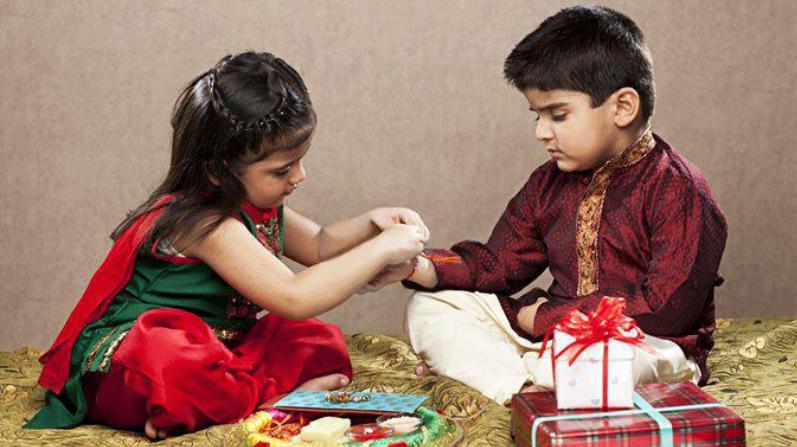 Image source: Trendingtops.com
---
Suggested read: The fascinating history behind Raksha Bandhan
---
The happiness of all the times he'd steal ice cream off your bowl – the times when your parents would have to play the WWE referee – the times when whose property the remote control is would better have been resolved on a stamp paper – the times when you could take anybody down as a team – the times when you didn't even need to speak to make fun of something or someone, much less whilst cooking a devilish plan – and so much more…
And as you turn over the leaves of an old album on Raksha Bandhan, tracing the fading silhouettes of the two of you pinching, punching, and fighting, you realize that you miss your brother more than you have ever expressed… why not do it right here, right now – coz there's no better day than Raksha Bandhan to start, right? Perhaps, even say a Thank You for being the best brother ever…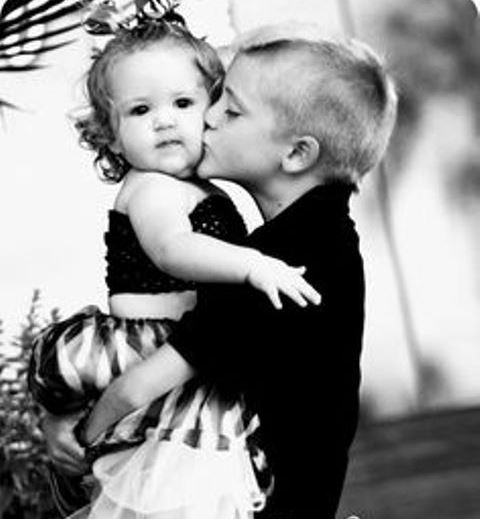 Image source: Pinterest
"I miss you stealing food off my plate when I wasn't looking… and then, making that cute face and telling me 'it just tasted better from my plate!' Like that could be possible… but you got me in a mush puddle, cutie! I know you'd kill me if I called you that in front of your girlfriend today – but hey, today's my day na… Happy Raksha Bandhan Bhai, miss you!"            – Radhika, 25
---
"I miss the fights for the remote… I remember carrying the remote control to the kitchen too, so he wouldn't flip channels – but we always ended up watching his stupid, stupid show! I wonder how!"  – Komal, 19
---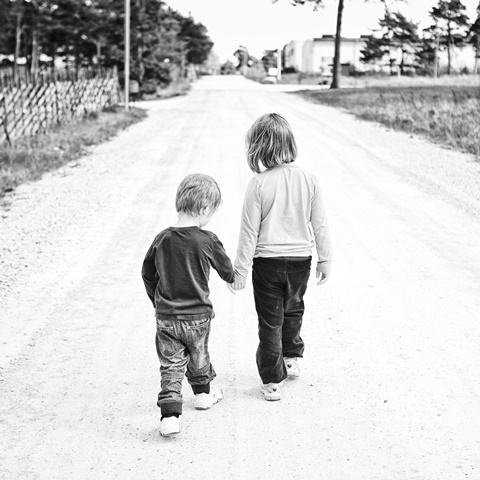 Image source: Google, copyright-free image under Creative Commons License
"Ever fought so hard that your mom would put you in ONE super-sized XXL shirt that read 'GET ALONG or you don't GET ice cream?' Well, that's me and bhai… and oh, by the by, mom got that picture framed! And I look cuter!" 😉                     – Riya, 22
---
"I remember bossing him around when he was such a tiny human. I'd ask him to get me stuff from my bookshelf, food from the kitchen, and even threaten to rat him out to mom if he didn't listen! A couple of years later, he just learnt to do his homework and put a full stop to my rule! <sigh> Add another couple of years and I was doing his projects! <laughs> Today, I am still helping him on a project – she's called AISHA – the love of his life!" 😉                                              – Sonal, 31
---
Image source: Google, copyright-free image under Creative Commons License 
---
Suggested read: Mushy quotes that exemplify the bond between brothers and sisters
---
"My brother taught me all about video games, bikes, cars, and well, boys! Thanks to him, I haven't just picked a kicka*s boyfriend but I even kick his a*s at his favorite game! Yeah, he loves me, I love him – and of course, I love bhai so much!" :*                                        – Ananya, 26
---
"He brought comic relief into any situation – really! Whether I'd fought with mom or just gotten my heart broken by a guy (who, btw, he warned me against) or simply having those bucketful sob-phase, he'd make me laugh so hard I'd forget I was angry, hurt or sad ever! Thank you, Bhai, for all the smiles."    – Stita, 31
---
"Ahh, well, we both knew how to take one  for the team. Whether I needed to sneak in after a crazy night with my girls or he needed to sneak out to surprise his girl at midnight – we knew all the tricks in the book to cover up! We rock! Come back soon bhai… I miss you…"                – Shagun, 27
---
Image source: Pinterest
"Thank you bhai for always being there. I would not know where I'd be if we didn't have a 'brother-to-sister' talk about everything in our lives! I would not know where I'd be if you didn't have my back."            – Drishti, 21
---
Image source: Pinterest
Thank you, bhai, for all the times you'd keep my secrets safe. Of course, you would tease me no end and play them to your advantage, and how, but I had my moments of victory too. I miss it all."       – Neha, 23
---
"This Raksha Bandhan, I only wish to tell you that no matter where we are and how frequently (or not) we talk, we can always pick up where we left off like it no time had elapsed. Coz that's what great brother-sister bonds are like. And ours is one. I love you, and I know you love me too. Just say it with a big, big, big pack of handbags! What – I love you…" <laughs>         – Diksha, 29
This Raksha Bandhan, tell your brother how much he means to you – and that you miss him… tell us too…
Featured image source: Google, copyright-free image under Creative Commons License
Summary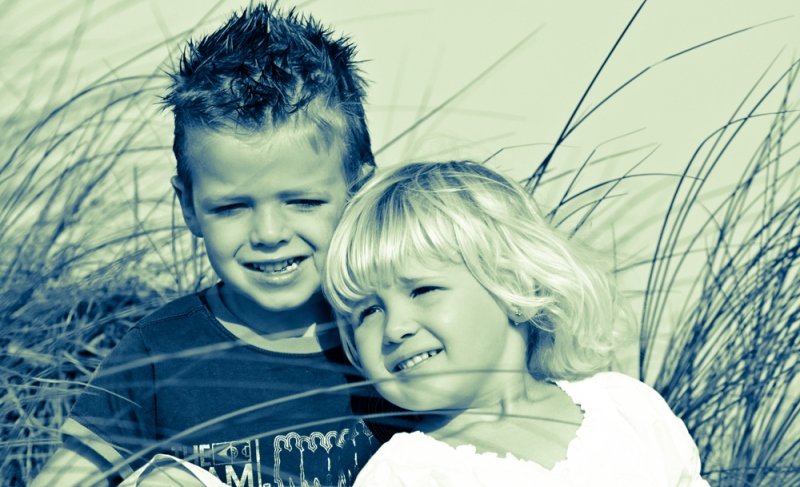 Article Name
This Raksha Bandhan, Find Out What These Sisters Miss Most About Their Brothers
Author
Description
This Raksha Bandhan, tell your brother how much he means to you, just like these lovely sisters are telling their brothers!