Everyone at one point or the other has wanted to date a writer, and then, been rejected! 😉
Na, na, on a serious note, dating a writer is a bloody difficult job in its own! You need to be prepared to:
Wade through the coffee stink in our apartment
Handle our self-inflicted despair that is necessary to be Kafkaesque!
Go to numerous book launch parties and meet struggling namedroppers!
Share the 'concentration' camp with a Grammar Nazi!
And that's not it. I will give you 20 more you need to know before dating a writer!
1. You might catch us sniffing pages of old, dusty tattered books as if that sh*t's crack!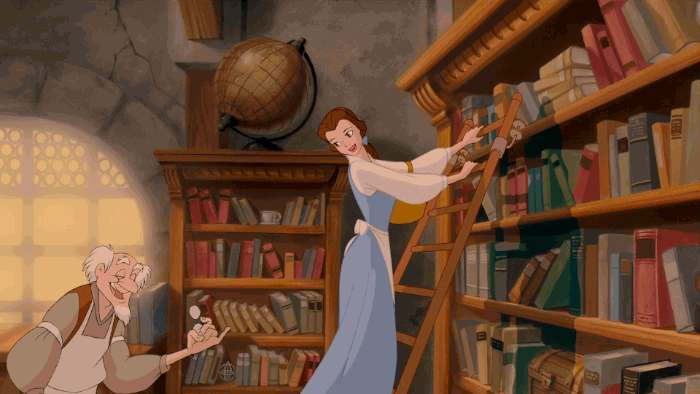 Image source: Giphy
2. We are the eavesdroppers!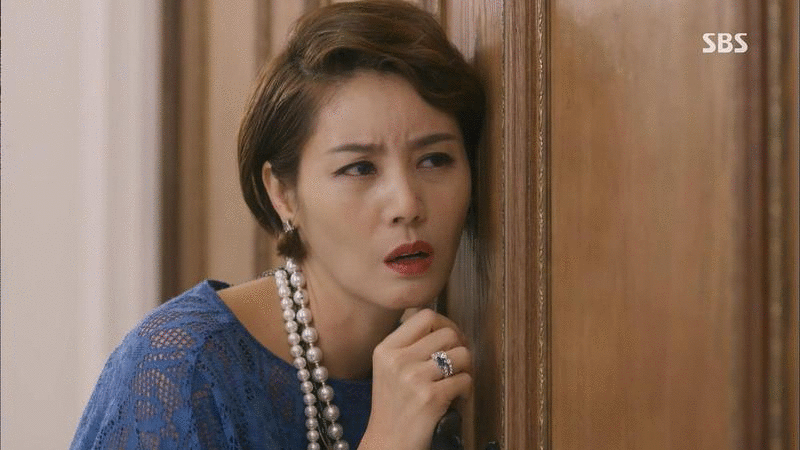 Image source: dramafever
Dude, that's called research!
---
Suggested read: 15 awesome reasons why you should date a girl who reads
---
3. Watching TV with us is excruciating!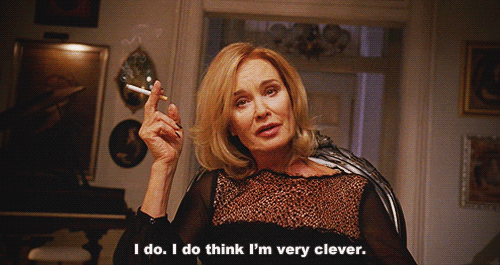 Image source: Tumblr
We are relentlessly decomposing character motives and plots. We predict endings to the annoyance of others and guess what, we are always right! #InYourFace!
4. We are Sherlock-ed!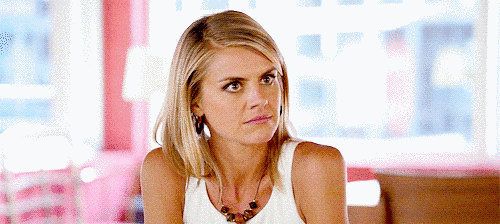 Image source: Tumblr
You cannot keep secrets from us! Intuition and observation are the most powerful weapons in our arsenal! One weird move and your game is up, Moriarty!
5. We are sure to be disappointed by the gift you give unless it's a book!
Flowers die. Pastries make us fat! Clothes lose their glimmer. Books, they are forever!
6. With tight deadlines, a massage is always welcome!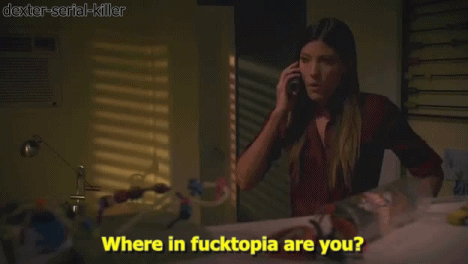 Image source: notey
A fruit-scented bubble bath coupled with a glass of silky red wine! Give us a book and close the door behind you! 😉
7. Laugh at our jokes, even if they do not qualify as one!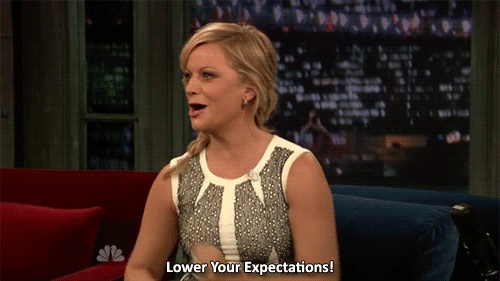 Image source: lifehack
Fake laughs, pity laughs, we are fine with them all. Realize how painful it is when people don't laugh at our well-planned and thought out jokes!
8. You have to review every piece of sh*t we've written!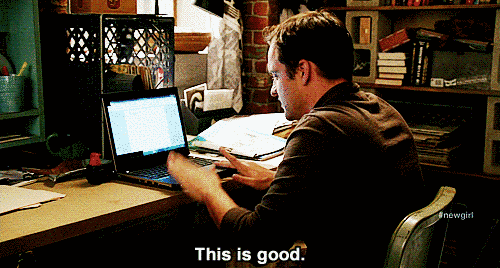 Image source: Tumblr
Don't be afraid. We need your honest words. Though you can modulate that tone, add a few sweet words, transform it so that we don't recognize it's a criticism. Just a few things to keep in mind!
9. Bad grammar is a major turn-off!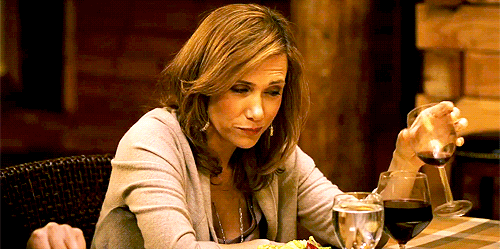 Image source: loveaddictnyc
Now this is easy-peasy! Why create a fuss and make us wage a war by saying "me" and not "I"! And this is the umpteenth time I am telling you this, "you are" is you're and not your!
10. When we are on a roll with our writing, disappear!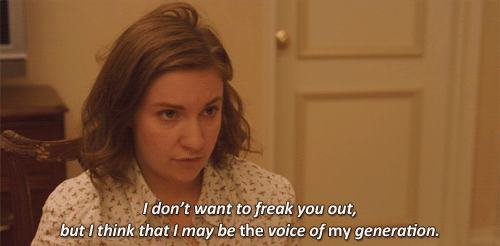 Image source: Giphy
Give us the time and space to be the next Chetan Bhagat (???)! 😛
11. Refer to the above in case of brain teasers too!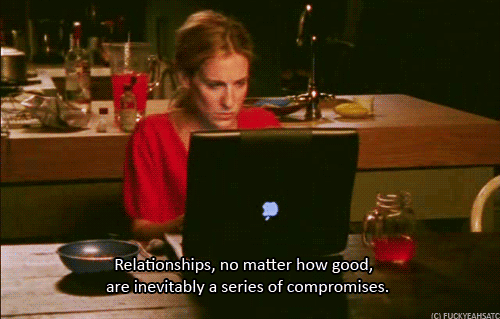 Image source: huffingtonpost
Except the newspapers to disappear coz hey, page 11 has crosswords, anagrams and riddles! Yes, certain activities are for couples, while others fall into me-time!
12. Clutter-free home was a different life!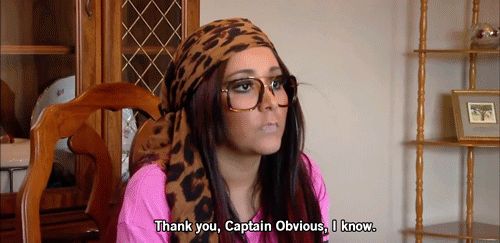 Image source: Tumblr
Because an idea can pop into our multi-faceted brains at any time and so we must be prepared to jot it down immediately! Sorry about the mess, but it is beautiful – don't you think?!
13. Using literary quotes is the best (read only) way to show that you care!
"Always."
14. Not getting a reference from our beloved book is a massive turnoff!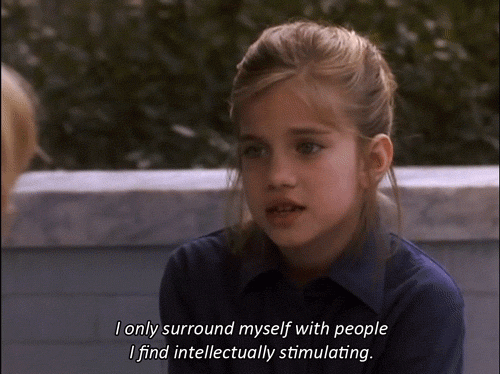 Image source: Tumblr
You don't want us to go Bat-bogey hex on your a*s, do you? So whenever we are having a discussion about Hogwarts, do take us 'siriusly'! 😉
15. Puntastic, uh-oh!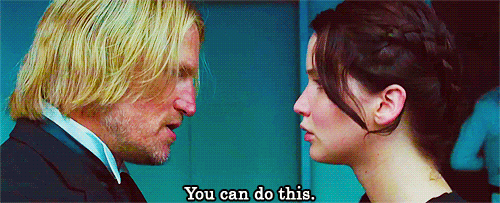 Image source: Giphy
We do it just for the pun of it. It hap-puns, you know!
(P.S.: If you can survive them, we know you are made of solid material!) <gee>
16. Best burns? Ask writers!
Creative insults and wordplay, wooh I feel orgasmic already! So you better throw in the towel!
17. You are a character in the novel yet to be published!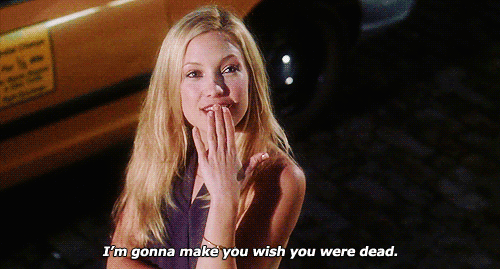 Image source: joonies
If you stick around, you will be the friend-zoned guy we gave a chance. If not, the baddie becomes you!
18. A date means caffeine. Lots of it!
Know our coffee order by heart and expect a BJ!
---
Suggested read: 10 types of men you should think hard before dating
---
19. Your competitions are either dead or gay writers or a fictional character!
Mr. Darcy and Jon Snow doomed you for life!
20. We are suckers for love!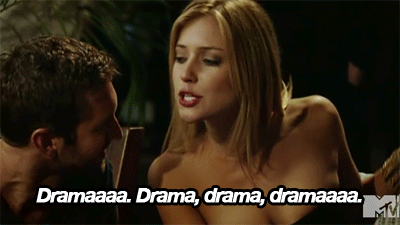 Image source: iguessimagrownup
Keep everything dramatic. We want our autobiographies to be epic love stories! How about dying in the last chapter? You can at least try!! 😉
And remember, everything you ever utter in bed will be a part of a poem. So choose your words carefully!
Featured image source: Pinterest
Summary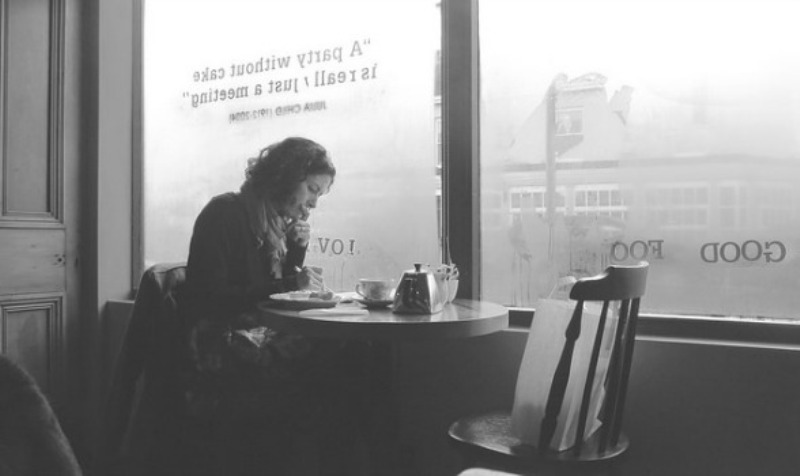 Article Name
20 Things You MUST Know About Dating A Writer
Author
Description
Everyone at one point or the other has wanted to date a writer, and then, been rejected! Here's what you need to know about dating a writer ;)