Nothing puts me off more than the 'what's your type' question. Like there could be a type that'd fit all my requirements for a lifetime! And THAT when I am still undecided about the font I use in longform! I mean, c'mon – Times New Roman is growing increasingly boring and Calibri has been overused! So how on earth am I supposed to sum up a flesh-and-bone person I'd be drawn to in a few words? Am I to use Monotype Corsiva for describing him, coz umm… he's likely to be someone special? Do I have to hashtag his attractive qualities? No, really, what's the deal?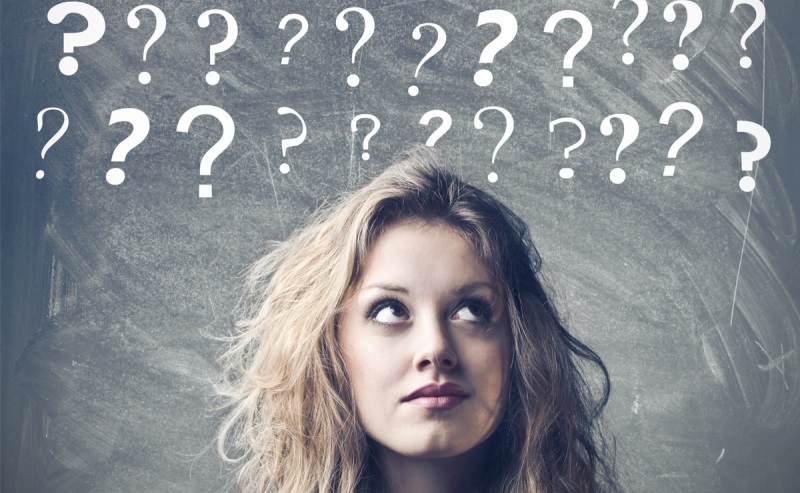 Image source: Google, copyright-free image under Creative Commons License
Isn't it enough that the world is deluded into believing that women love the GQ-cover-hot, washboard abs, chiseled jaw, ocean eyes, luscious hair, and a full-form goatee male? The perfect Adonis? Add to that the attempts of finding these rarefied breed for the single women and thinking they've done us a huge favor!!! Ohh-the-woe! What – I haven't gone bonkers – but have you tried sharing a mirror with this self-absorbed guy you 'think' women covet? Get my point? Good.
---
Suggested read: If you're dating an emotionally unavailable woman, you need to read this
---
Now for the 'type' – I don't really think checklists are something I go by, especially when it comes to dating (I may have one up on a post-it for the fonts I will henceforth use for articles, mails, and maybe fancy occasions! :P) but if I were to list one characteristic that would be a non-negotiable in dating – I think it would be sense of humor. Personality trumps physical appearance any day. Sexiness can wear thin and those ohh-so-enviable Adonis attributes can fade but a stiletto-sharp wit, with an ability to grill crisp comedy in any situation, with any ingredient – is a REAL treat, forever!
You may make a case in point for the bad boy or nice guy archetypes – but the bad guy always becomes the 'bad' guy and whoever said that the 'funny' guy cannot be 'nice,' huh? That's two-for-one, ladies, and therefore, extra special. Guys who have an impeccable sense of humor are basically spinning out those golden giggles and lavish laughter out of something deep within themselves. This emotional side to them, often masked by their sense of humor, makes them naturally empathetic. Plus and plus! And well, this warmhearted guy is not just going to keep you in stitches, he is going to bring a dynamic, exciting, and an unconventionally silly, yet fun aspect to everything in your life. And you will love it. Maybe, soon you'll love him too, and if you are lucky enough spend the rest of your life with him. What – don't believe me? Here's why you will do all of that:
1. He can make you laugh at the drop of a hat
Image source: Google, copyright-free image under Creative Commons License
A lousy day at work, a bad hair day or simply a fight with that basic bi**h – can all be turned on its head by a guy who possesses those enviable humor chops. A guy with a good sense of humor can easily turn those bad ticks of the clock into memorable moments. And that too – with some conversation! Woah! <whistles>
2. He makes 'you' the life of the party too
Image source: Google, copyright-free image under Creative Commons License
When you are one half of a funny couple, you are always in the limelight. You can arrive fashionably late, for the party would not begin without you two, and whenever it is that you guys have to leave, the party comes crumbling down like a house of cards. Seems like you'd do well to stick on to the arm of this funny guy, eh! 😉
3. He is your Holy Grail for social events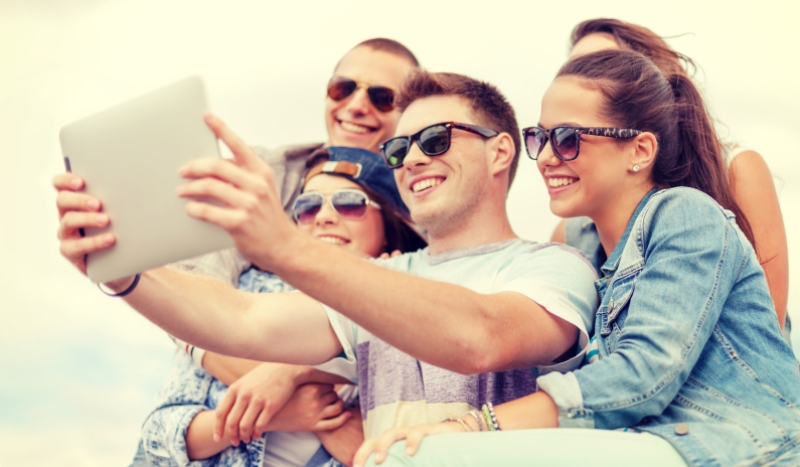 Image source: Shutterstock
With him by your side, you can always sit back and partake of the ripping roars of laughter. You have no pressure to be 'on' all the time coz your better half, with all his insight into life and its signature brand of absurdity is cracking one joke after the other about the ridiculousness of it all. And what's more – the crowd is loving it, him, and you – for bringing him there! Credit for bringing in colors! <another round of margaritas> 😉
4. He gets along with everyone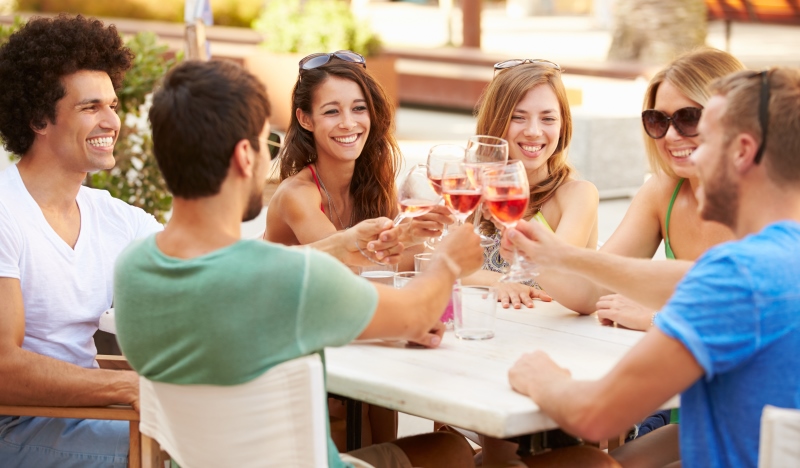 Image source: Shutterstock
You know how you fret over not knowing too many at your colleague's baby shower and how you absolutely detest that colleague who drones on about Desperate Housewives and… you cannot quite remember what – coz you were busy smashing her brains out in a daydream!! Well, with your guy and his stellar sense of humor, you do not have to worry about it at all – he will ensure you are pally with everyone in under five minutes of arrival and he will take the bullet on that snoozefest of a woman – he might also come back to you with amusing stories about her and make you laugh. Done and done. 😀
---
Suggested read: 10 compelling reasons why you never get over the love of your life
---
5. He is smart, confident, witty, and creative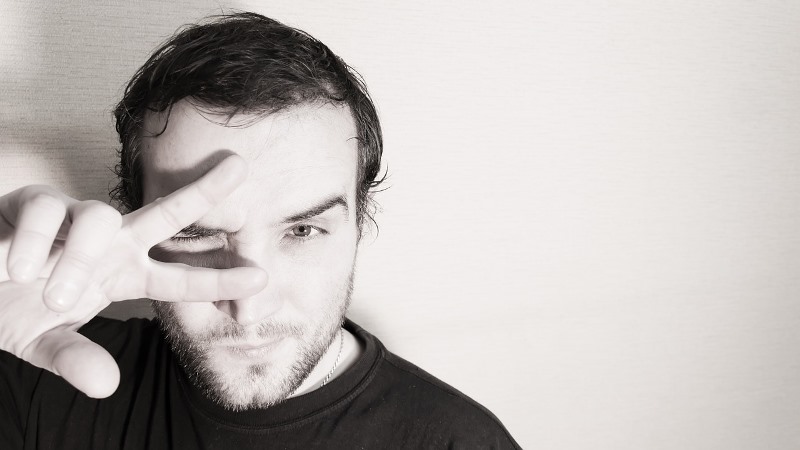 Image source: Google, copyright-free image under Creative Commons License
Coz let's admit it girls, taking any situation by the horn and owning it, livening a drab evening, making fun of things and oneself, being playful, unpredictable, and well, always on-a-roll cannot be birthed from naught. These are the hallmark of a smart, secure, confident, and colorful personality – someone who is observant, creative, and extremely witty! Quite a package, if you ask me.
6. He isn't drama-rific
Image source: Shutterstock
Funny guys do not feed into drama. He can always bring a situation that's getting-out-of-hand back into belly laughs, whilst also making a seemingly off-hand and extremely funny remark about the dramatic being – making everyone forget what all the brouhaha was all about. Yep, THAT good!
7. He is fun in bed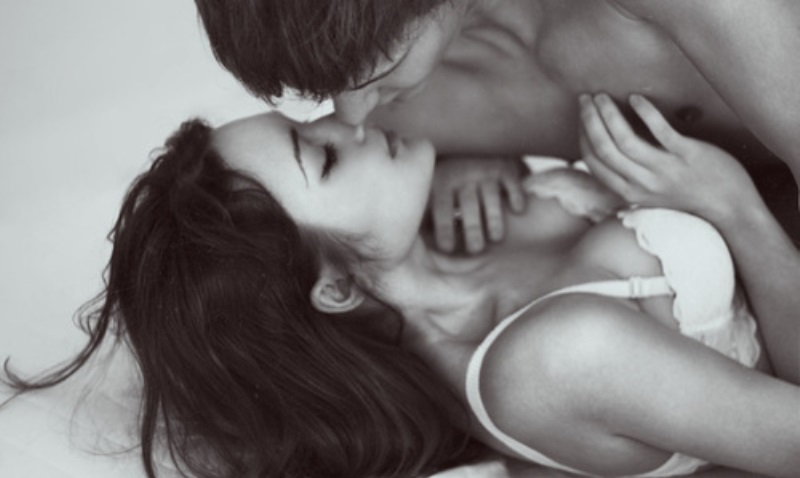 Image source: Google, copyright-free image under Creative Commons License
You can be assured that you will get your fill of big O's with a funny guy in bed – for who else than someone you can be completely yourself with to make you feel at ease, comfy in your own skin, and well, confident to laugh it off when things get hilariously weird in the bedroom. Let's all admit it – they often do! 😛
8. He can diffuse an awkward/difficult situation easily
Image source: Google, copyright-free image under Creative Commons License
The guy who is armed with a great sense of humor is more likely to diffuse a fight with punch lines than punches. And that is awesome! He can transform any awkward silence, tense situation or a drab, monotonous event into a hilarious string of joke-bullets shot one after the other that you'd be willing to get hit by endlessly.
9. He will win over friends and family, just like that
Image source: Pixabay, under Creative Commons License
He will engage with your friends and family with a smile and leave them in a pee-your-pants laughter state. Be ready to answer the 'is it getting serious' calls immediately after the meet, though! 😉
10. He will never fail to gift you the best in life, wrapped in smiles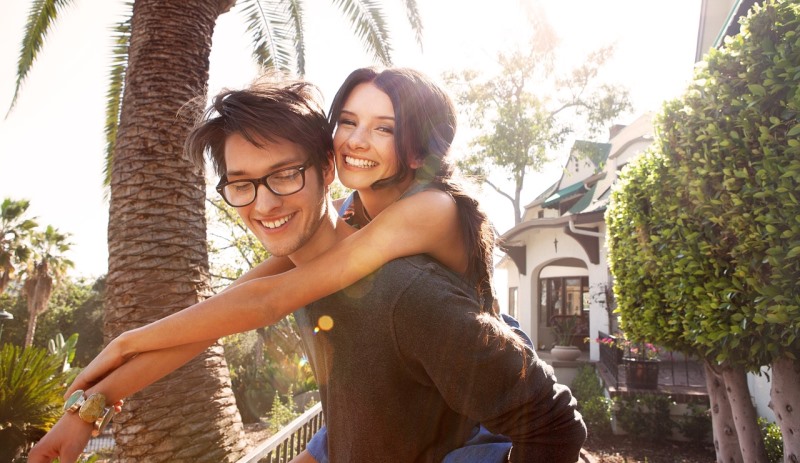 Image source: Pixabay, under Creative Commons License
A guy with a great sense of humor has the ability to laugh at himself whilst exhorting you to not be too 'serious' either, tear down that safety wall, and learn to be comfortable with being the subject of a punch line. And you learn that you can actually laugh at yourself and enjoy it.
---
Suggested read: What you need to know when dating an independent woman
---
What can be sweeter bliss than knowing you are loved and appreciated in all your wholesomeness (silliness et al)? And when you are truly yourself around each other and loved for that, you never know when those moments when he turns your ohh-so-cute smirks into smiles are accompanied by smiling tears! <wiping off one now>
And just like that, he will win your heart – one joke at a time. 😉
Featured image source: Google, copyright-free image under Creative Commons License
Summary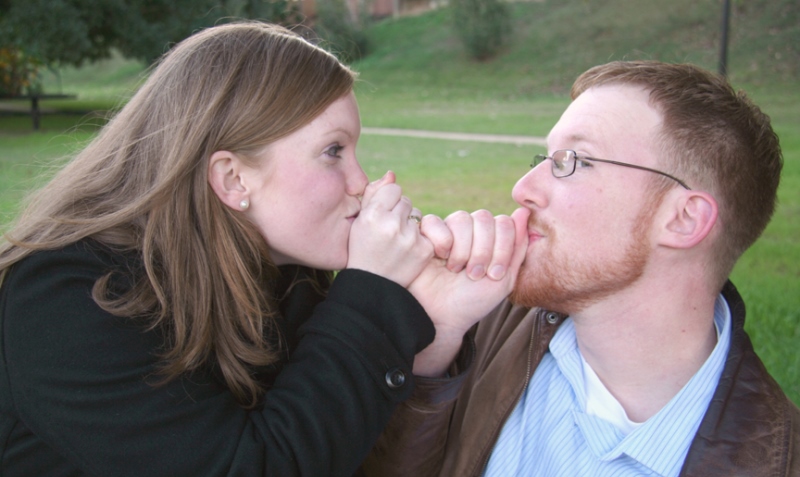 Article Name
Men With A Sense Of Humor - Why Do Women Fall For Them?
Author
Description
Dating a guy with a great sense of humor has many more perks than the great jokes! Why? Read on to know...