Popular sand artist Rahul Arya has created yet another magical marvel in sand art- this time to capture the breathtaking journey of Indian cinema through the centuries. Titled, 100 Years Of Bollywood In 200 Seconds, Rahul Arya takes the viewers on a cinematic journey right from the first silent movie of Indian cinema, Raja Harishchandra in 1913, to the first ever movie where sound happened, Alam Ara in 1931, up until the mega blockbusters of recent times like 3 Idiots and Bajrangi Bhaijaan. The unique experience captured in a video is rendered complete with dialogues and background music, making the whole spectacle as magical as Rahul's other sand attempts!
The fluid movements with which something as common as sand is morphed to become SRK's character Raj from the iconic hit Dilwale Dulhania Le Jaayenege in one moment and Bajrangi holding Munni's hand in Bajrangi Bhaijaan in the next is beautiful to watch. As they say, 'talent has no boundaries,' and we sure agree!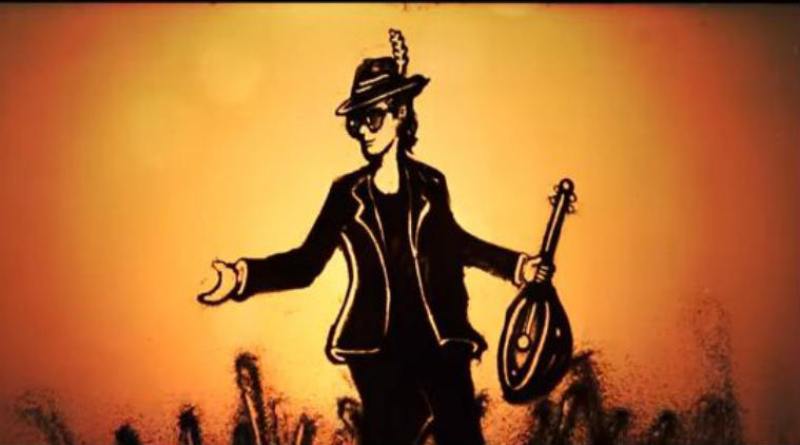 Image source: Youtube
Arya is a 25-year-old lad who has been experimenting with sand art for years now, and finds it mesmerizing to create art from sand.
Talking to Mashable, Arya said,
"Sand is like a 'moment' in life. Time goes away from our hands in life as in sand art. No matter how beautiful it is, you cannot capture it forever with any amount of money."
---
Suggested read: SRK and Kajol celebrate 20 years of DDLJ in a unique way…
---
Being a huge movie buff, Arya wanted to create something that depicted the long and arduous yet interesting journey of Indian cinema through the years, from the silent movie era to the present times, where box office numbers and 100-crore clubs rule the roost.
Talking about how difficult task of choosing which movies to recreate from the serpentine list of movies made in India through the past century, Arya said,
"I had to filter out 20-22 classic films out of thousands of brilliant films. I'm happy with the final output."
When asked about his favorite from the lot, he said,
"For me it's Mr. India. I've grown up watching Mogambo; a classic by Mr. Shekhar Kapoor."
And if you're wondering if this movie made it into Arya's sand art, yes, it did. Halfway through the video, you can make out the inimitable Anil Kapoor's character challenging Mogambo.
Catch the mesmerizing video here:
Featured image source: Youtube
Summary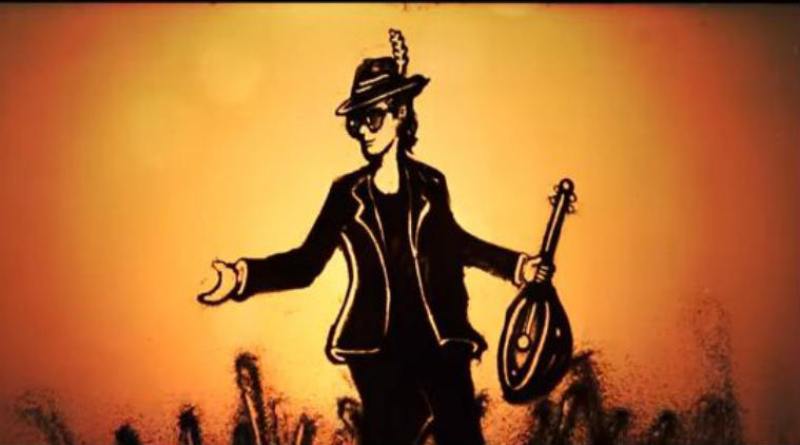 Article Name
100 Years Of Bollywood In 200 Seconds, By Sand Artist Rahul Arya
Author
Description
Rahul Arya has captured 100 years of Bollywood in sand this time- and it blew us away!