8. A well-matched pair
Image source: chumbak.com
Move over Romeo and Juliet, samosa and chai make the perfect pair yet! Gift this magnet to remind her of all the times you've spent together over hot chai and snacks.
Chumbak Samosa Chai Magnet, Rs. 195/- Buy it here.
9. Say you love me
Image source: theboxerstore.co.in
Valentine's Day gifts for your loved one can also be an occasion for a little self-appraisal! These boxers will make you beam whenever she wears them!
Boyfriend Boxers, Rs. 599/- Buy it here.
10. For your li'l cookie
Image source: wishpicker.com
Show some love to your hardworking woman by keeping her coffee warm as she works; the fact that it's a cookie counts for extra!
Cookie Cup Warmer, Rs. 750/- Buy it here.
11. How 'hot' is your love?
Image source: wishpicker.com
Valentine's Day gifts don't need to be completely utilitarian! Have some fun with this love thermometer that tests the 'temperature' of your love.
Love Thermometer, Rs. 449/- Buy it here.
12. Make her a cover girl
< img class="size-full wp-image-6163″ src="http://www.newlovetimes.com/wp-content/uploads/2015/02/personalized-magazine-cover.jpg" alt="personalized magazine cover" width="480″ height="640″ /> Personalized magazine cover
Image source: wishpicker.com
Every woman has fantasized about being on the cover of a magazine; now you can make that dream come true!
Personalized Vogue Magazine Cover Art, Rs. 699/- Buy it here.
13. When she wants to save the world
Image source: zivame.com
Even women love saving the world from evil! Let her feel the part with these superhero-themed briefs!
Coucou Super Hero Bikini Brief set of 3, Rs. 345/- Buy it here.
14. Love is yummy and sweet
Image source: chumbak.com
You never know when inspiration will strike, so let her have this adorable notebook to jot it down. Side effect: May induce hunger pangs.
Chumbak Love is Yum Notebook, Rs. 95.00/- Buy it here.
Summary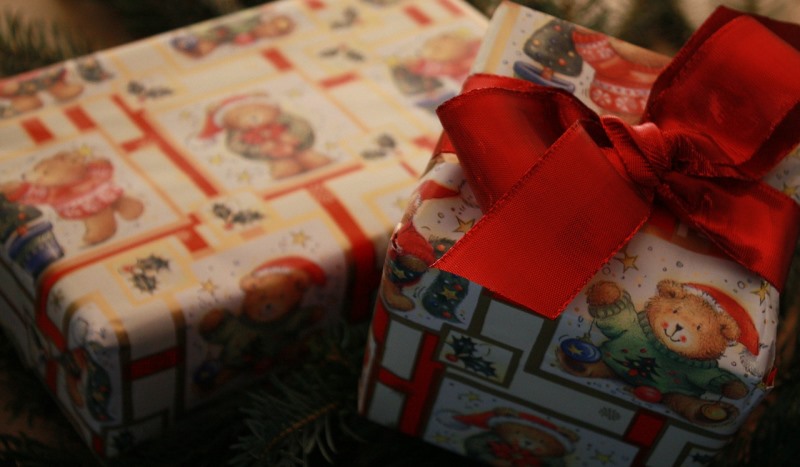 Article Name
21 wacky Valentine's Day gifts for her
Author
Description
This weekend, gift the woman in your life something wacky from among these 21 wacky Valentine's Day gifts for her to make her grin ear to ear.