With the temperatures dipping, you just want to cozy up in the warmth of your home and not venture out at all. But just because of the seasonal change, can you stop going out on dates? Do you want your love life to suffer because of the decided nip in the air? No? Then you need to plan your winter dates that will keep you warm, while also helping you bond with your beloved, without giving in to the seasonal change.
Here are some adorable, outdoorsy, indoorsy, and romantic winter date ideas that you can take a cue from:
---
Suggested read: 8 essential tips to style yourself for a winter date
---
Outdoorsy winter dates
1. Have a snowball fight.
Yes, yes, this isn't exactly warm and toasty, but once you get over the initial shock of the snow, you'll start enjoying it no time at all! Start a snowball fight with your beloved, which could… um… eventually lead you two to a hot makeout session to warm you up, no? Perfect excuse to start something hot and heavy!
2. Go hiking.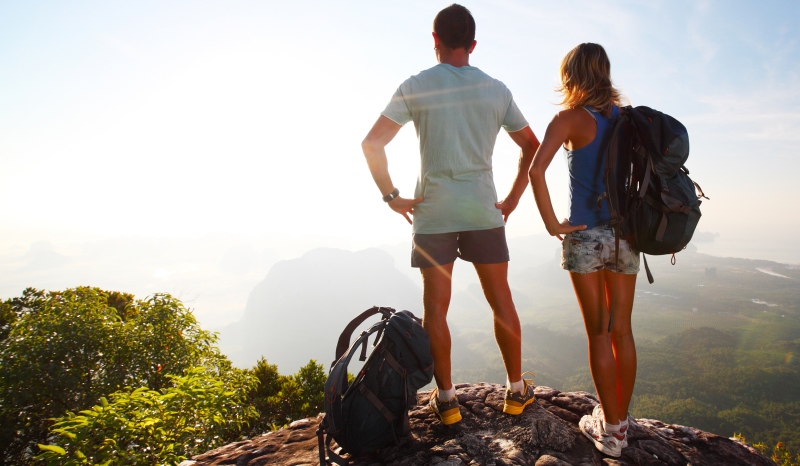 Image source: Shutterstock
For an adventurous couple, hiking in the woods, taking in some splendid natural sights, and getting in some exercise – is the perfect winter date! Not only does this get your endorphins pumping, it will also keep you warm as you hike beside your lover. Try to get this one over with on a weekend in the mountains, before the weather gets too severe though.
3. Go ice skating.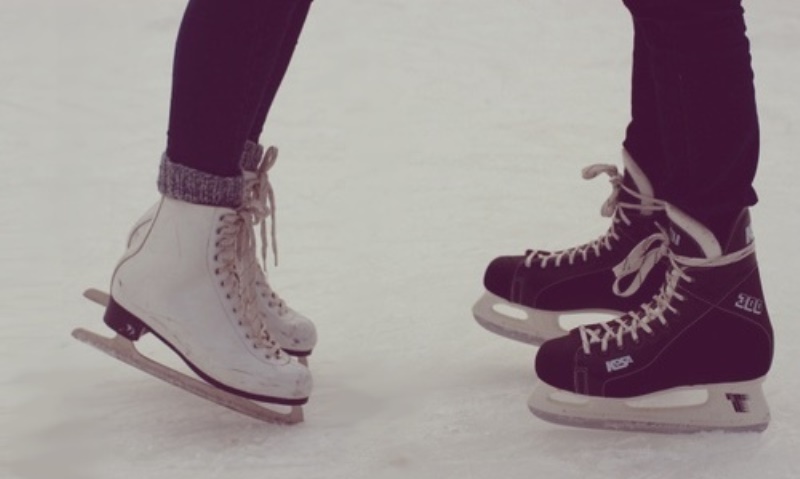 Image source: Pinterest
It's time to bring out those roller blades that you've left at the back of your closet. Even if you're not a pro at navigating the ice rink, you can have plenty of warmth and fun with your lover beside you, no? You can catch each other if you're about to fall!
4. Go snowboarding/skiing.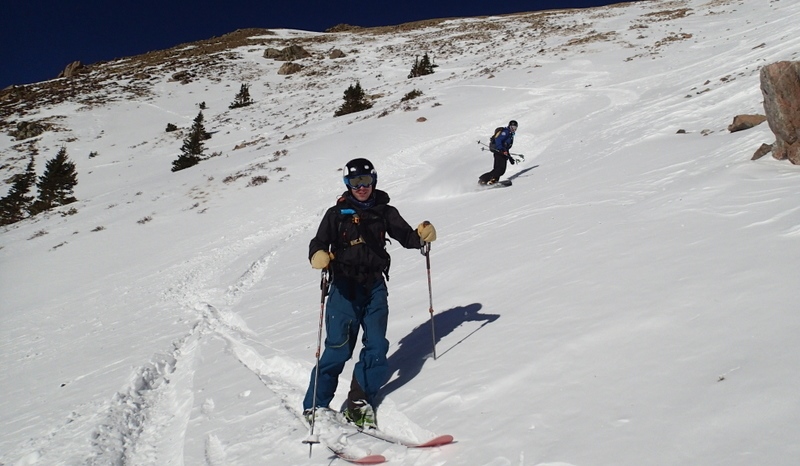 Image source: Google, copyright-free image under Creative Commons License
Skiing and snowboarding are two amazing outdoor winter date ideas. Whether you're a natural on the piste or not, you're sure to have some fun! Plus, you can look forward to getting back to your cozy cabin and warm each other up! *wink*
5. Go sledding.
If you're scared of heights or don't want to risk losing your neck on a ski or a snowboard, choose the next best thing – sledding! Dust off the sled you have lying in your garage and find some hills. Up you climb, and down you slide, screaming your lungs off, having amazing fun!
6. Build a snowman.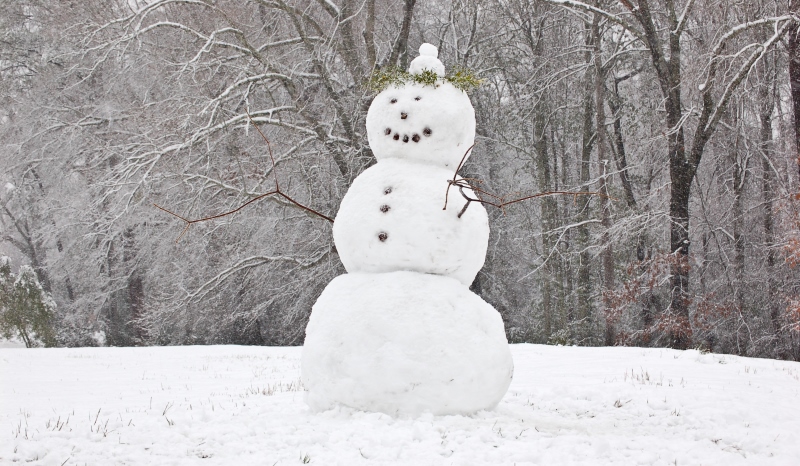 Image source: Google, copyright-free image, under Creative Commons License
What is winter without building a snowman? Take a leaf out of Calvin & Hobbes and create scary snowmen! Use any and all props to make them look as lifelike as possible. Better yet, make it a competition and get building, you!
7. Go for an ice hockey match.
It doesn't matter if you're an ice hockey fan or not, you get to enjoy a bunch of guys chasing after a small puck. What's better than that? Plus, the snacks, the drinks, the junk food! Ooh! Too tasty to resist!
8. Build a bonfire.
Gather up a woodpile and build yourself a bonfire. Put chairs around it and play some music for your beloved, while they sip hot cider. What's more romantic than your private bonfire? Psst! You can even roast some marshmallows too on the bonfire! Just a thought.
9. Plan a photography walkabout.
Sure, it's cold out, but it's also one of the things that makes it interesting to click pictures. The snow covered trees, the first footprints in freshly fallen snow, the skeletal trees, the rare winter blooms – take your pick. You just need your trusty camera and your lover beside you to make this artistic winter date happen.
10. Go on a trip south.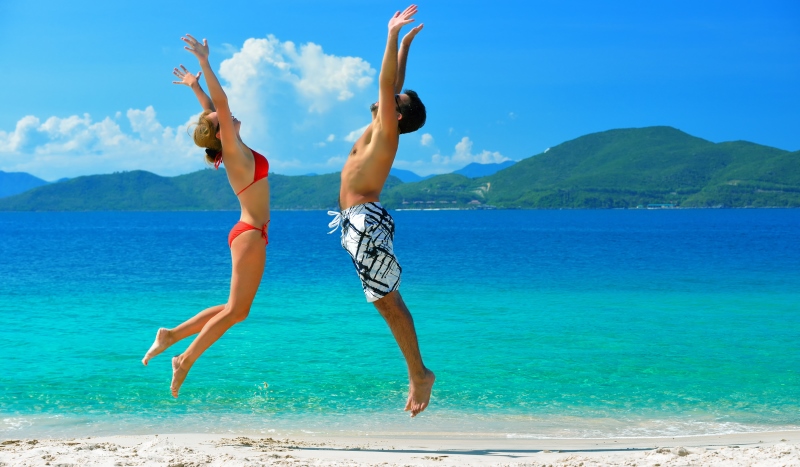 Image source: Shutterstock
Winter's not everyone's cup of tea. If you and your partner are one such couple, then head south where the weather's warmer, at least for a weekend, if not more.
11. Take a ride on a horse-drawn carriage.
With snow having done its magic and turned the entire city into a winter wonderland, plan a date on a horse-drawn carriage. Imagine yourself to be the prince and the princess, who are taking a winter ride around their formidable castle! Let your imagination fly, and have fun!
12. Winter moonlight stroll.
Yes, there's a possibility of you getting chilled to the bone, but it's so going to be worth it! Bundle up to the nines and go out for a moonlight stroll. There's nothing as magical as seeing the snow in moonlight. There's something magical about the whole thing.
---
Suggested read: 12 boots you have to try in the winter
---
Indoorsy winter dates
13. Take your lover on a hot chocolate/hot coffee date.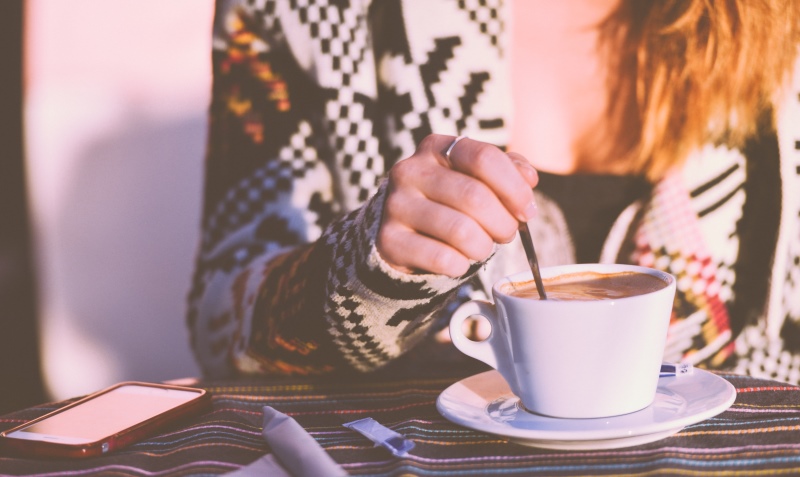 Image source: Google, copyright-free image under Creative Commons License
Yes, yes, this is a cliché, but it's a cliché for a reason: It works! It never gets old! If you're not a big fan of the stuffy cafes, you can always take it out of doors by filling up your thermos with hot chocolate and finding a picturesque place to sip it. With your lover beside you, hot chocolate in your hands, a scenic view – what more do you need for a perfect winter date?
14. Get into a hot tub.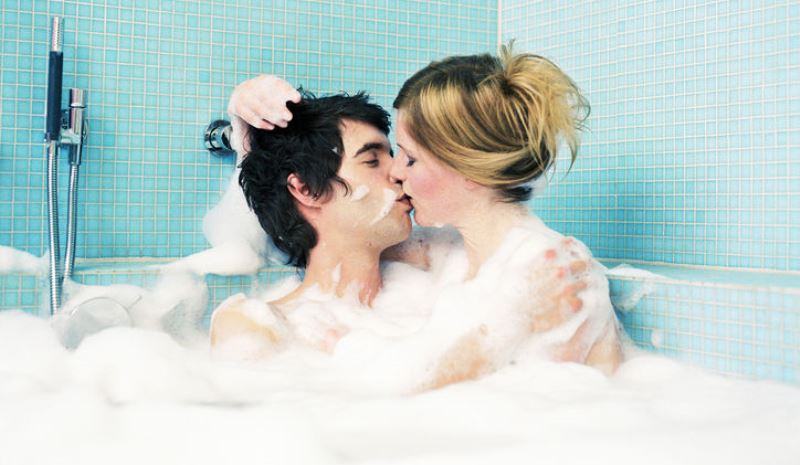 Image source: Pinterest
If you don't have a hot tub, visit a resort that has one, or even go to a natural hot spring. Strip off and get handsy with your partner in the hot water. I'm sure you can heat up the already hot water some more, no? *wink*
15. Get baking.
Winter is one of the best times to get cooking warm dishes like pies, cheesecakes, tarts, cookies, and cakes. What's not to love – sweet confection: check; a warm kitchen that smells heavenly: check; a willing partner/assistant who tends to get handsy when asked to grab a spoon or a spatula: check! What's more, you both get to enjoy the fruits of your labor at the end of the date!
16. Check out an ice sculpture show.
These are pretty common during the winter months. And even if you're not a bit fan of art per se, these ice sculptures are sure to take your breath away! Another option is to take a class and learn to do it yourselves. You have a date while also picking up a new skill – how cools is that!
17. Visit a museum/gallery.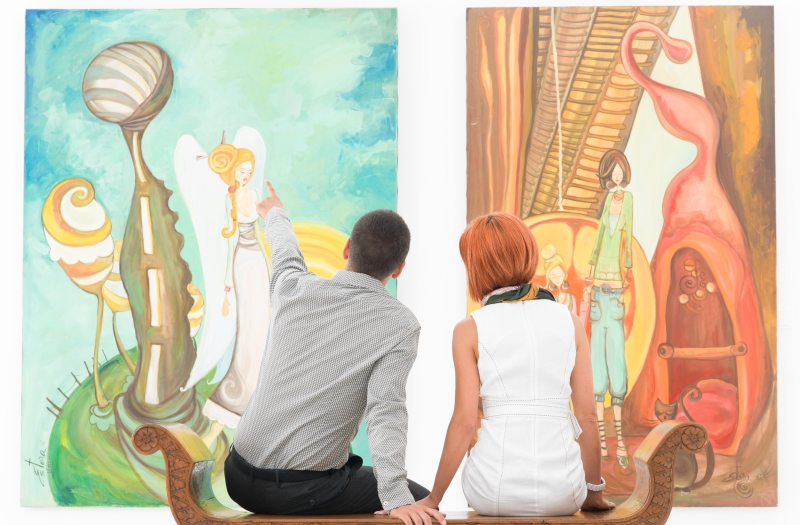 Image source: Shutterstock
Especially during winter months, the temperature-controlled galleries and museums are the perfect places for a winter date. Plus, since it's the off season, you can enjoy each and every exhibit and study them for as long as you can, because they are sure to be almost deserted.
18. Roast chestnuts.
Roasting chestnuts on an open fire is a classic when it comes to winter date ideas. If you have a fireplace, you're all set! Roast some chestnuts and feed them to your beloved, while cozying up to them under the same blanket. How romantic is that!
19. Go on a ballet date.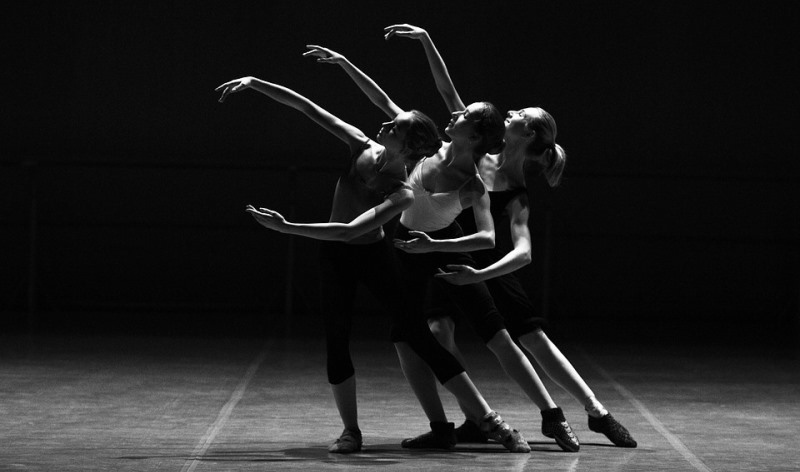 Image source: Pixabay, under Creative Commons License
Watching winter ballet performances is an amazing winter date idea. You're sure to be sucked into the story as much as your beloved, and there's nothing more romantic than dissecting it after the show while having dinner at a cozy little restaurant!
20. Make fondue.
It's understandable that you don't want to get out of your cozy and warm home, but you can have a great date inside too! Just picture this – you're warming yourself by the fire with your lover's head resting on your shoulder, while eating fondue! Yum!
21. Netflix and bundle up!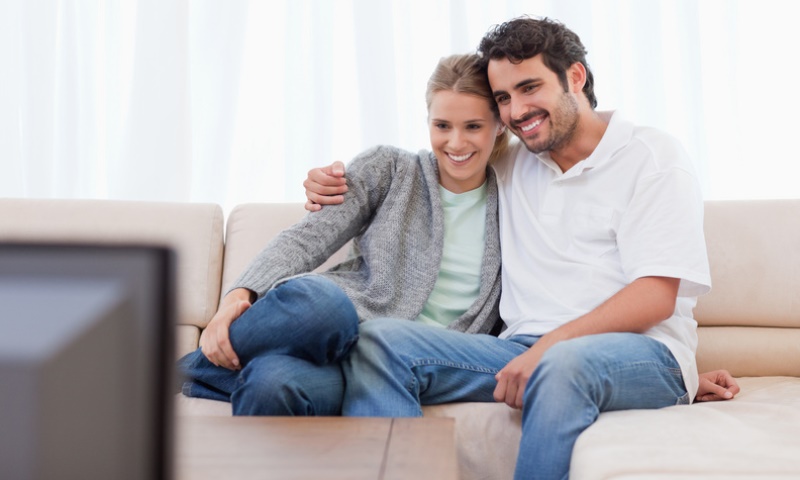 Image source: Flickr
Yes, this is the winter version of the Netflix and chill. Cozy up to your beloved under a blanket, munch on some caramel popcorn, and binge-watch your favorite shows and movies. This way, you get to 'chill' on your own terms!
22. Plan a game night.
Bundle up in your woolens and start playing! Whether it's poker, Scrabble, Monopoly, or Life, get playing! Make it challenging by offering a foot massage or a back rub as the prize for the winner. Who knows, a back rub could become … um… more than that!
23. Build a blanket fort.
With the inclement weather forcing you to spend time indoors, why not make the most of it and build a blanket fort inside your home? Use as many blankets and pillows and drapes as you need, and you get bonus if you light it up with twinkling fairy lights!
24. Cuddle up on the couch.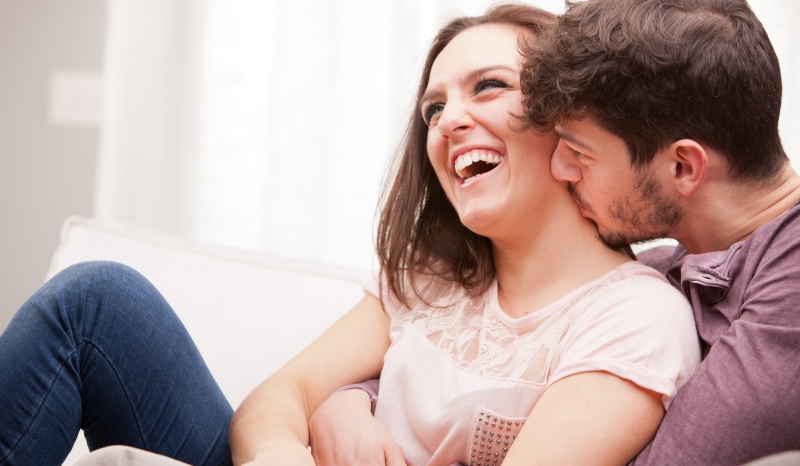 Image source: Shutterstock
If you're both voracious readers, this is the perfect winter date for you. Cuddle up together on the warm and toasty couch and read aloud to each other from the same book. Take turns reading chapters, while sipping on hot chocolate or cider. Is there a more romantic date idea?
---
Suggested read: 10 home remedies to get rid of dry, chapped lips this winter
---
25. Make a couple's bucket list.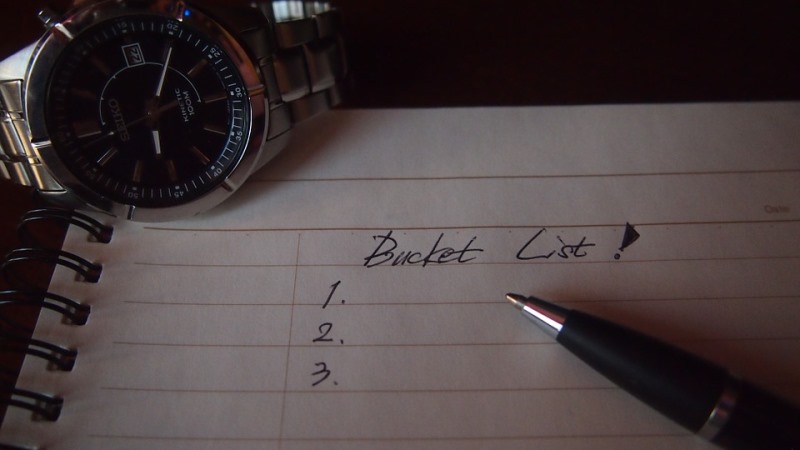 Image source: Pixabay, under Creative Commons License
Winter is the best time to put your heads together and come up with a list of things you want to do and see together as a couple. What's not to love about this idea?
With this list of romantic and adorable winter date ideas, you won't have to put your love life on the back burner this winter. As the temperatures dip, you make your own heat with your lover! *wink*
Featured image source: Google, copyright-free image under Creative Commons License
Summary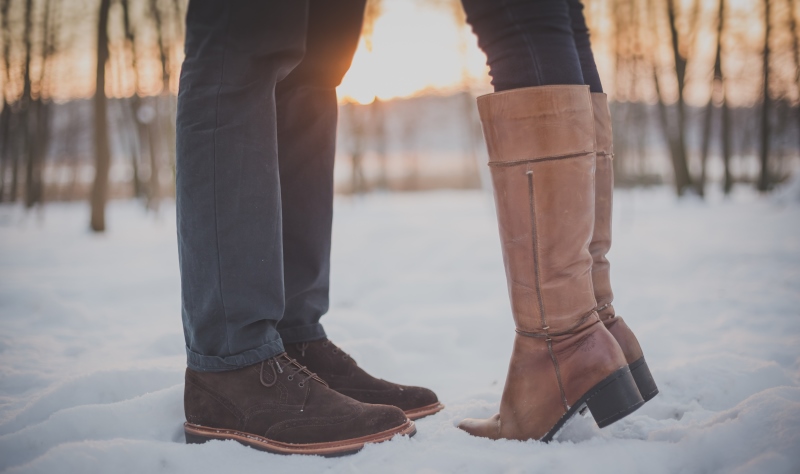 Article Name
25 Most Adorable And Romantic Winter Date Ideas
Author
Description
With this list of romantic winter date ideas, you won't have to put your love life on the back burner this winter!