Date nights are fun. But hey, did you land a date this winter? Well, well, as much as you must be happy, we are sure you are all fussy about what to flaunt for your big night. With the biting cold, the hectic travel, and all the nerves you might be experiencing before your date night, we are sure you must be in need of a fashion fix!
Check out the top styling tips for a winter date. From the right pick of clothes to landing the perfect accessories, there are a whole lot of styling tips to take cue from that are apt for winter dates:
1. Let your hair down
Image source: Pinterest
While winter dates are sexy, they leave you facing a crisis – what to do with your hair. The dry winters lead to frizzy hair that looks bad no matter how well you try to style those locks. The best way to tackle this problem is to let the tresses down and throw in a thin hair band. Make sure you do not go for buns or braids as these look too sticky on winter dates. We do not want you to look too much of a simpleton either! In case you have a fringe, make sure you highlight the same instead of clipping it back.
---
Suggested read: 15 super-stylish ways to wear a scarf
---
2. Boot it up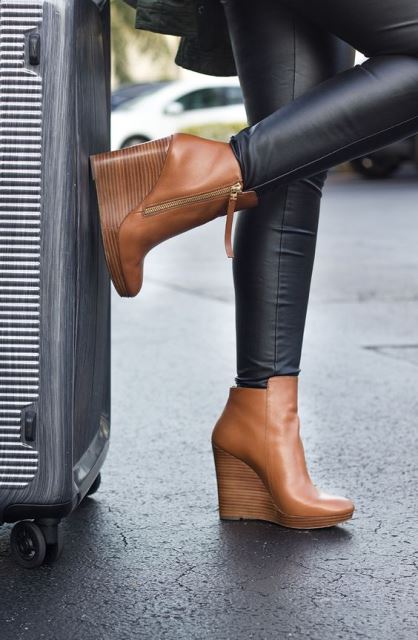 Image source: Pinterest
Boring as they may sound, winter dates are the best occasions to flaunt your boots without appearing too extravagant. Reserve the trench boots for a trip to a resort hub, but then, do not shy away from spunking your winter date look by flaunting ankle boots. Wedge boots are a rage too, given that they add some height while ensuring a snug fit against the chill. There is no dearth to the types of outfits you can wear even with wedge boots. Simply boot up some style and then pick your date dress.
3. Layer up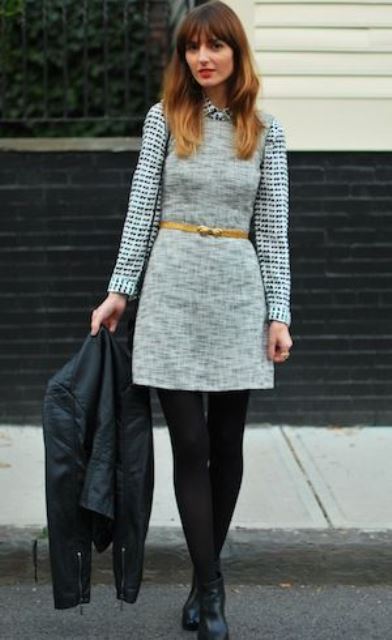 Image source: Pinterest
Play up the layers to look like a million bucks on a winter date night. From short boleros to leather padded coats, from furry cover-ups to capes, there are amazing varieties of layering elements that you can opt from. Black, pastels or shocker colors maximize the effect of the cover-ups. In fact, make sure you go for a color block effect while teaming your top or dress with the jacket.
4. Peppy add-ons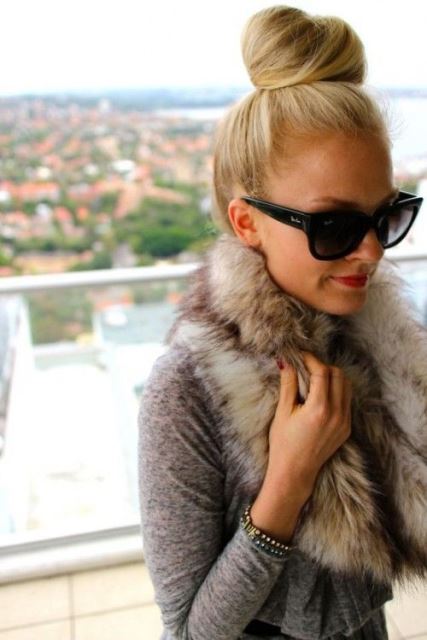 Image source: Pinterest
Scarves are a wonder accessory that can be used to pep up the layered look. We specially love the faux fur neck scarves, the shimmery monotone stoles, and the muffler drapes that look smart and seductive for winter dates.
Pastel shades for scarves and stoles are hip for a winter date night. With the chill outside, it is best to wear loud bold hues that actually make you feel energized. Remember, winter date fashion is all about making your confidence felt via your ensemble. In addition, you can always count on bright shades to add a bit of smart oomph to your look minus the gaudy effect.
5. Must-avoid hues for winter dates
While we will come to the must-have colors in your fashion repetoire for date nights, you need to know that boring shades such as Prussian blue, slate black, and mink brown need to be avoided at all costs. If you are a fan of the blue or black game, then stick to navy and jet shades. The idea for styling yourself for a date in winter is to have a warm feel while never once understating the sassiness of your personality.
6. Caps and head cover-ups

Image source: Pinterest
Inspired by the cover-ups of the older times, winter date fashion books have added a trending chapter that suggests incorporating caps and cover-ups for the head. Denim caps are a hip addition and allow you to flaunt a needful accessory with style. Try caps in denim that come with a French fit. Leather or metal embellishments are haute. These accessories are not much talked about, but look like a million bucks when flaunted right!
7. Avoid ethnic dressing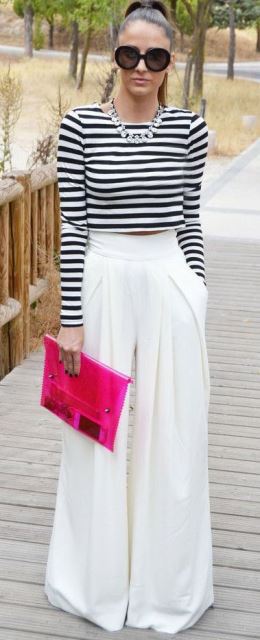 Image source: Pinterest
Winter date nights are supposed to be cool, both literally and otherwise. Make sure you avoid the conservativeness of ethnic wear for such an occasion. Date nights need to be about casual ease instead of flashing a too eager message from your end. The best way you can combine ethnic vibes into your wardrobe is by fusing ethnic with a Western pick. Say palazzo pants with a kurta. Alternatively, even a long skirt with Indian elements paired up with a crop top. Go bold on the look and see how perfectly you style up for your date.
---
Suggested read: 12 gorgeous ways to style the hair scarf
---
8. Date night fashion NOs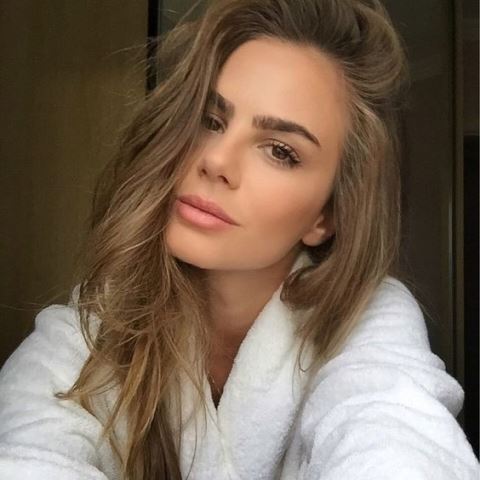 Image source: Pinterest
As we wrap up our tip list for styling yourself for winter dates, make sure you avoid makeup that is too caked up. Just a little skin mousse, lip color, and a thin stroke of kohl should suffice like a master stroke. However, if you are thinking of elaborate makeup, forget it, at least for the date. You do not want to go all Goth or too frilly on the makeup part. Go low and cleverly use simple tricks for highlighting your best features.
Styling trends for a winter trend
Incorporate these top trends that are ideal for this latest date season. Understated bling always works. Color block away to glory. Create edgy fashion that fuses opposite style school rules. Go big on accessorizing – anything too small is useless. Invest in a classic big watch that stays put on your wrist.
With so many styling tips, we are sure you ladies are all set to paint the town red you're your natural charisma. The world is your stage, go ahead and hit it with a boom!
Featured image source: Pinterest
Summary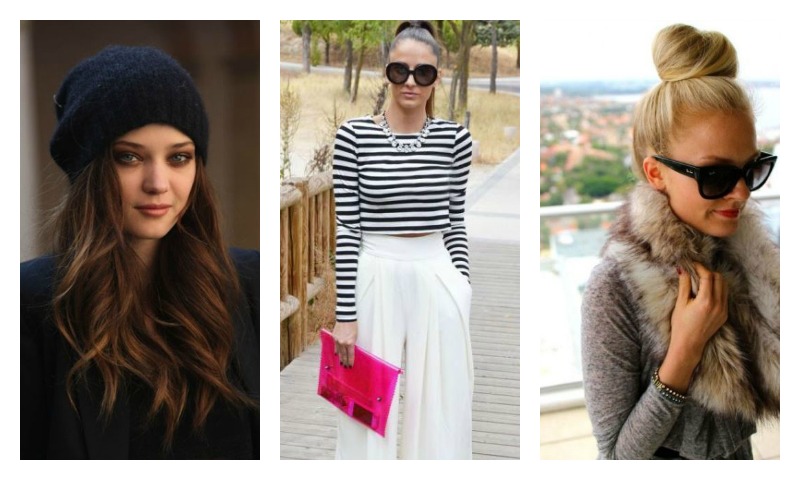 Article Name
8 Essential Tips For Styling Yourself For Winter Dates
Author
Description
You can't dress the same for winter dates as you do for your regular ones. With these styling tips, you'll look and feel like the diva you are!