We all remember our first love because there is nothing that quite matches the exhilaration that first love stirs in your heart. The mere mention of the word 'first love' is sure to paint a picture in your mind and you would go back to the times you shared together. Some of us are lucky enough to live an entire forever with our first love, while others go through a series of heartbreaks until we finally find out special someone later in our life.
I have always believed that your first love never dies. Sure, some of us breakup and fall in love again, but the person who first defined what love truly meant for you, is always going to stay in a part of your heart Here is your chance to let that little part relish the memories you had made in the blush of first love. If you are one of those people who still like to reminisce about your brush with first love, let these beautiful first love quotes make your nostalgic for all you were then, and make you realize how far you've come from then.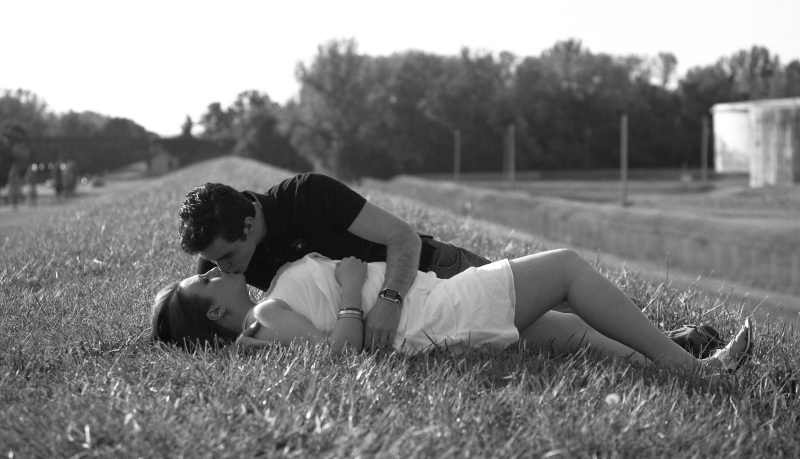 Image source: Google, copyright-free image under Creative Commons License
Love is in the air, and my heart is jumping with joy already as I set out to share 25 of the best first love quotes which makes me reminisce some of my favorite memories which I will never forget.
---
Suggested read: 20 Lang Leav quotes to reinstate your faith in love
---
Here are 25 of the best quotes about first love which will melt your heart and make you wish that you could have your partner right beside you to cherish it with you.
1. "The magic of first love is our ignorance that it can never end." ― Benjamin Disraeli
We are all souls hungry for love, aren't we? You always thought it would last, you still do!
2. "The future for me is already a thing of the past –
       You were my first love and you will be my last"  ― Bob Dylan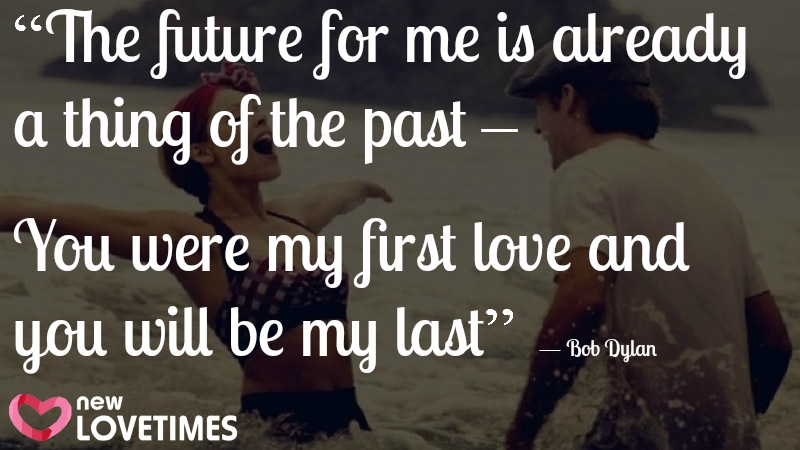 Can anyone ever strum a better chord for love than Bob Dylan?
3. "There's no love like the first."  ― Nicholas Sparks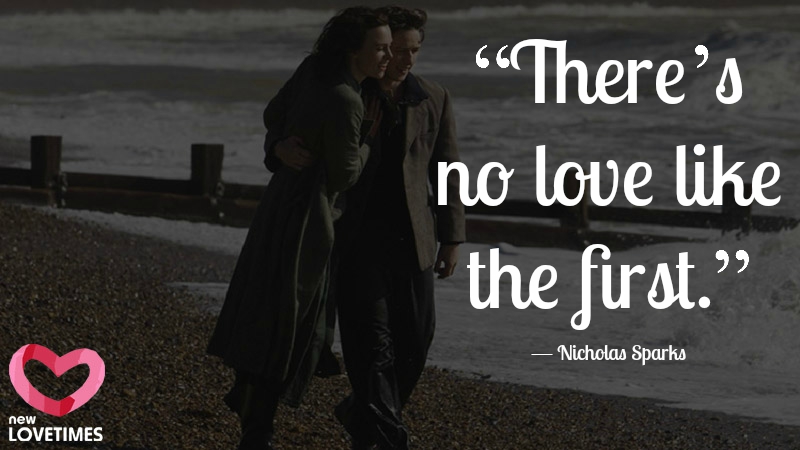 Sigh! Nicholas Sparks brings love alive in a way no one else can! The true God of romance, isn't he?
4. "Falling in love is very real, but I used to shake my head when people talked about soul mates, poor deluded individuals grasping at some supernatural ideal not intended for mortals but sounded pretty in a poetry book. Then, we met, and everything changed, the cynic has become the converted, the sceptic, an ardent zealot."  ― E.A. Bucchianeri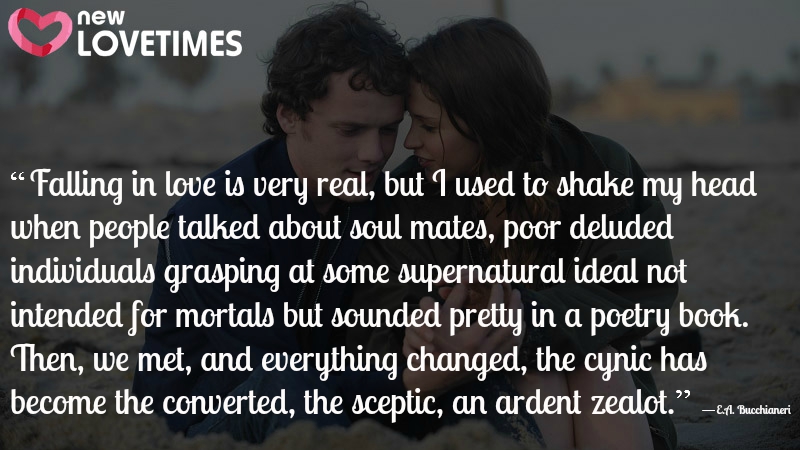 We don't believe in the power of first love, until we are hit by one and suddenly the world looks to be a better place!
5. "No, this trick won't work… How on earth are you ever going to explain in terms of chemistry and physics so important a biological phenomenon as first love?"  ― Albert Einstein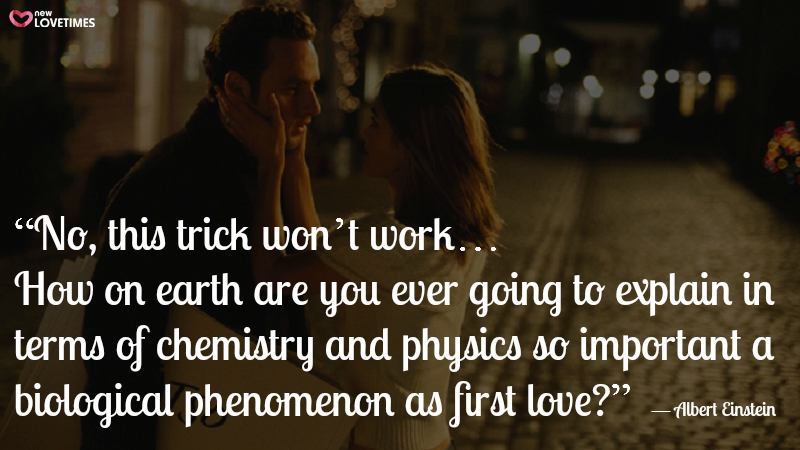 Even the Nobel laureate physicist bows down when it comes to love. This is one of those quotes about first love that tells you that there is no logical explanation for love. It just … is.
6. "A man is lucky if he is the first love of a woman. A woman is lucky if she is the last love of a man."  ― Charles Dickens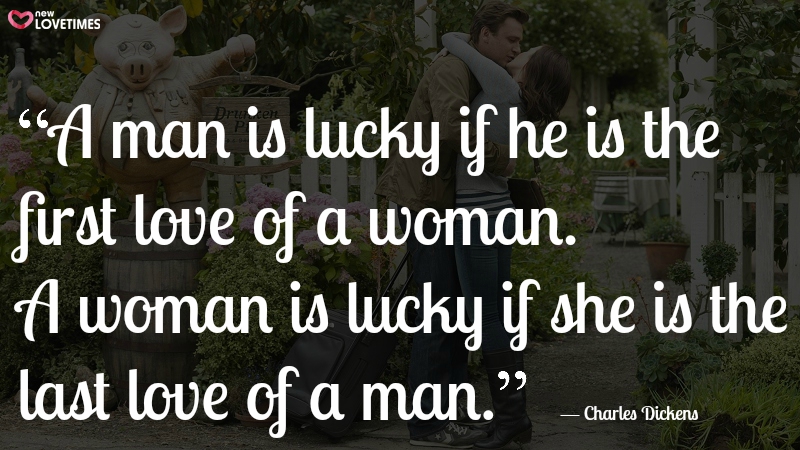 Indeed, if there is anything better than being a first love, it has to be the last love! The feeling that you both belong for eternity is priceless.
7. "Love at first sight is easy to understand; it's when two people have been looking at each other for a lifetime that it becomes a miracle." ― Sam Levenson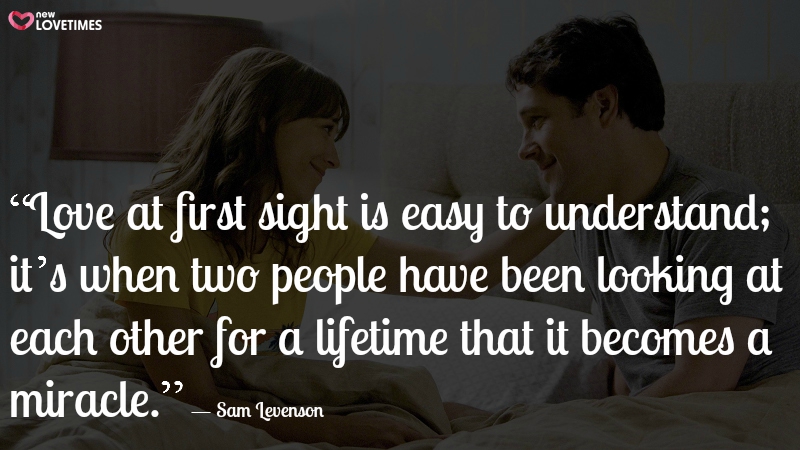 Nothing about love is anything less than a miracle. It is the strangest, yet the most pleasant feeling in the world.
8. "As sweet and musical
As bright Apollo's lute, strung with his hair;
And when Love speaks, the voice of all the gods
Makes heaven drowsy with the harmony." ―William Shakespeare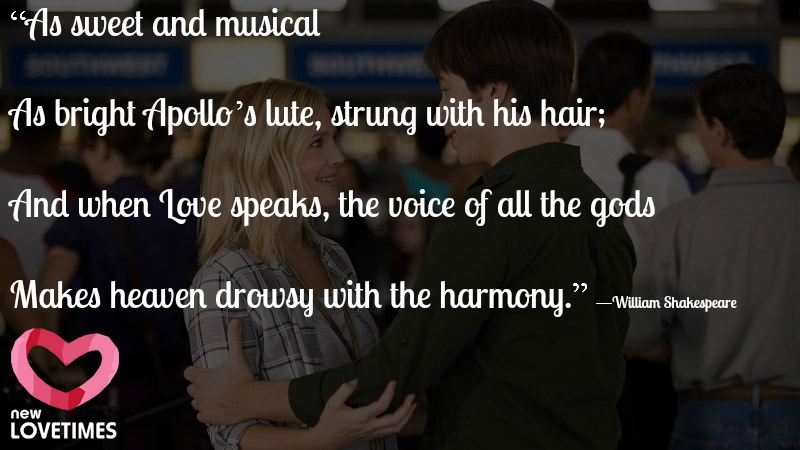 If there's one man who has epitomized love, it has to be William Shakespeare. He makes words sing.
9. "The minute I heard my first love story, I started looking for you, not knowing how blind that was. Lovers don't finally meet somewhere. They're in each other all along." ― Rumi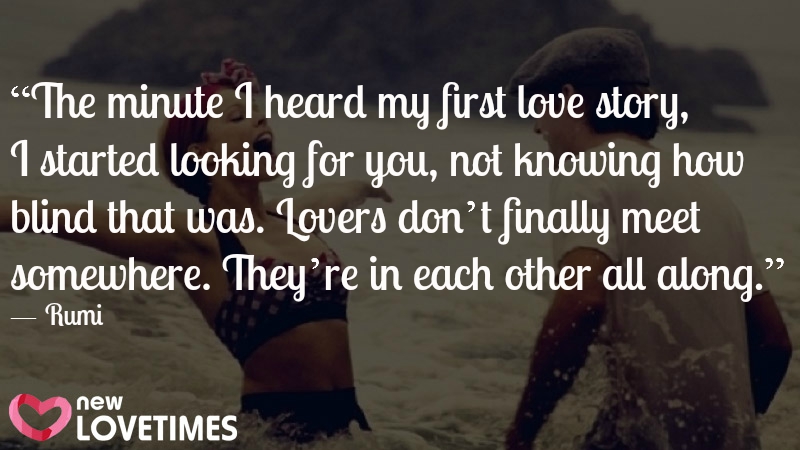 Don't you wonder how beautiful it feels to know that your lover is always a part of you?
10. "My first love, I'll never forget, and it's such a big part of who I am, and in so many ways, we could never be together, but that doesn't mean that it's not forever. Because it is forever." ―Rashida Jones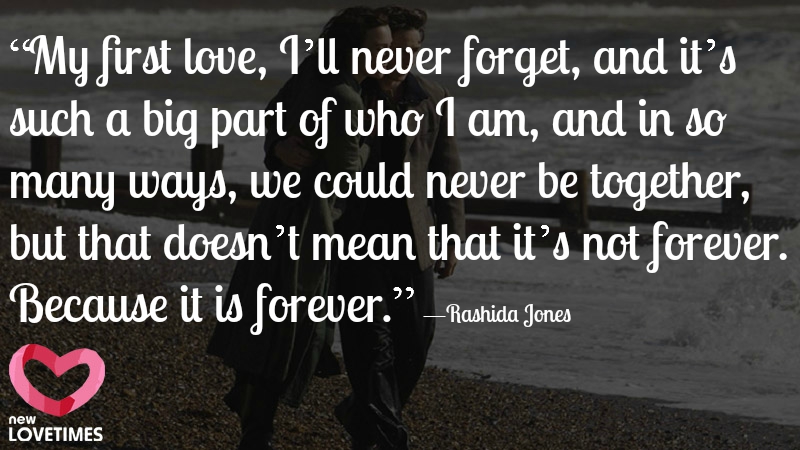 This is one of those quotes about first love that tells us that forever could be such a myth, and yet is such a striking reality – it is all in the way we see it!
11. "You get over your first love by falling in love with something new." ―Mo Ibrahim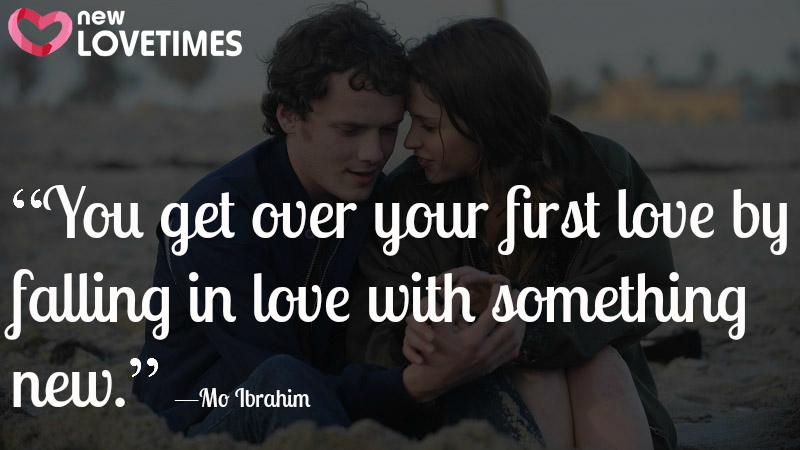 Your first love might seem like it's forever, but it's not always meant to be. Someone new comes along and you fall in love with them.
12. "I was in love, and the feeling was even more wonderful than I ever imagined it could be."  ― Nicholas Sparks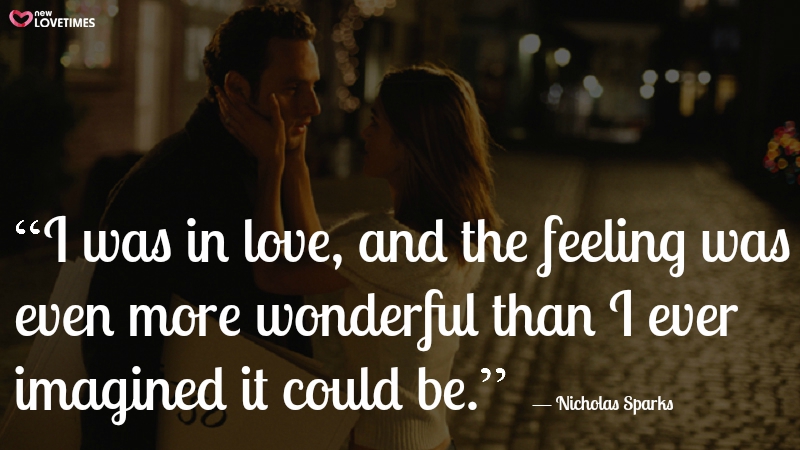 Because you are never prepared for this feeling, and it overpowers you. It's like being hit by a Mack truck and being kissed, all the same time!
13. "You can't love anyone that way more than once in a lifetime. It's too hard and it hurts too much when it ends. The first boy is always the hardest to get over, Haven. It's just the way the world works."  ― Sarah Dessen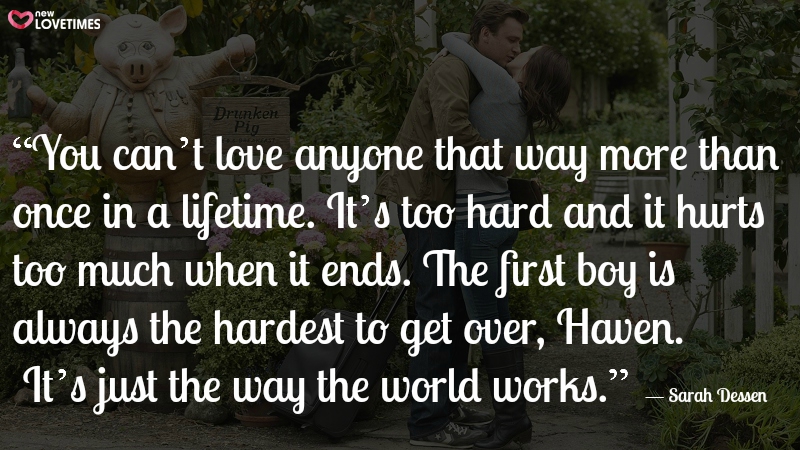 Exactly! Wiser words have never been spoken before!
14. "The first kiss can be as terrifying as the last."  ― Daina Chaviano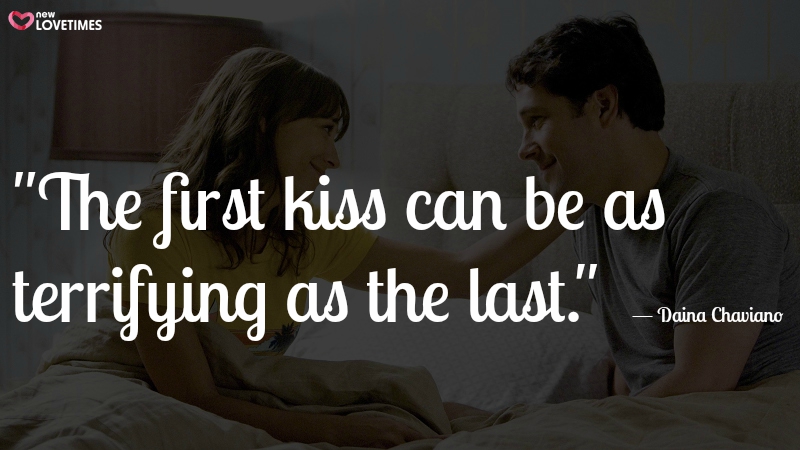 Because with the promise of first love comes the pleasure of a first kiss.
---
Suggested read: 25 timeless quotes about love and relationships
---
15. "Did I think he was 'the one?' I'll never know. At sixteen, everyone is 'the one.'"  ― K.A. Tucker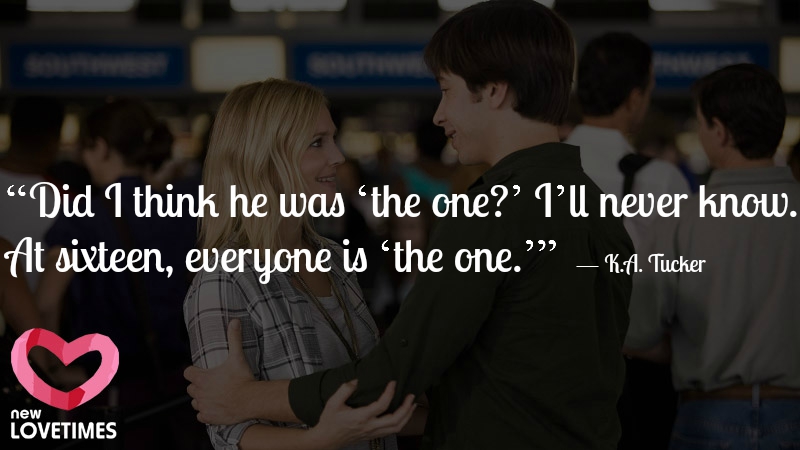 Sweet Sixteen has a way of messing things and making them up too.
16. "That first love. And the first one who breaks your heart. For me, they just happen to be the same person." ― Sarah Dessen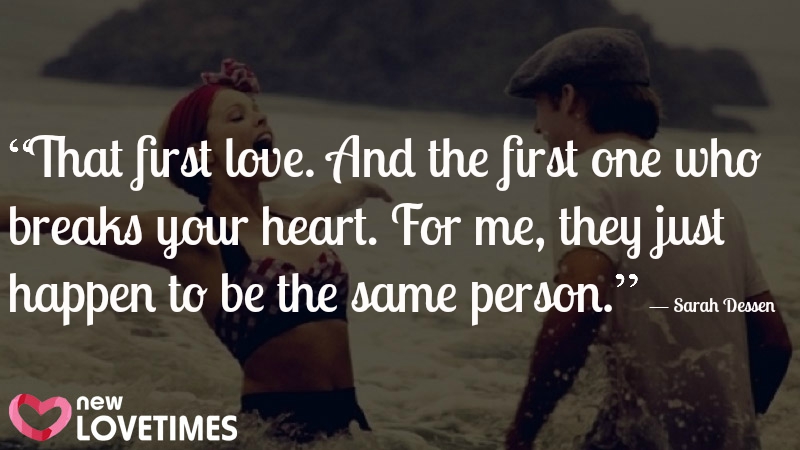 Your first heartbreak from your first love, can seem to crush you completely, because you thought it was going to last forever. But you can't physically put barriers to protect yourself from the pain of a heartbreak.
17. "Before we belonged to anyone else, we were each other's."  ― Elizabeth Noble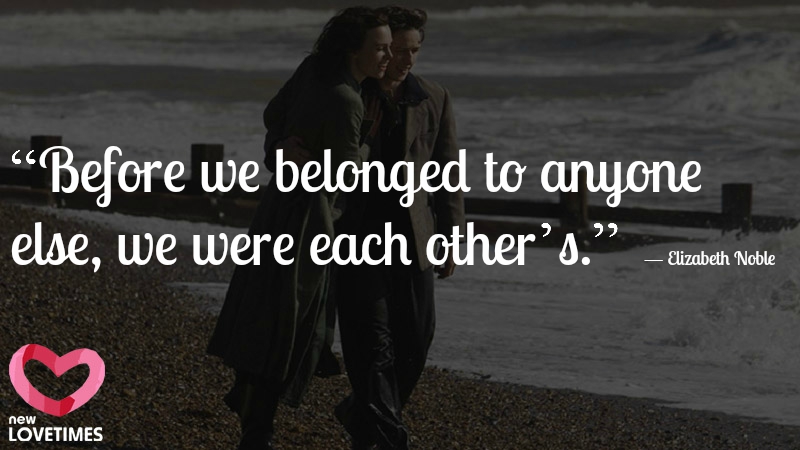 Love is becoming a part of each other, isn't it? Who did it make you think of? The person you are with or the person you first fell in love with?
18. "The first time you fall in love, it changes your life forever, and no matter how hard you try, the feeling never goes away. And no matter what you do, she'll stay with you forever."  ― Nicholas Sparks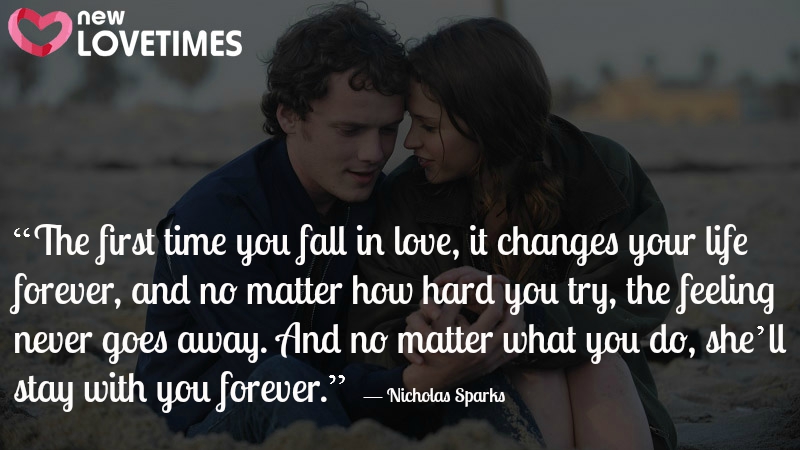 Yes. Yes. Yes.
19. "When you discover first love as a teenager, your whole life revolves around it and you open yourself up to it." ―Patrick Dempsey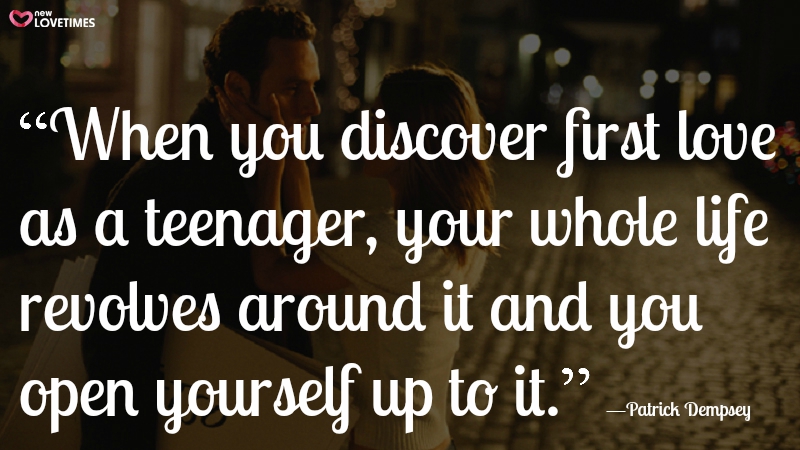 Patrick Dempsey could talk utter gibberish, and I would still believe every word of it. SIGH!
20. "In the spring a livelier iris changes on the burnished dove;
In the spring a young man's fancy lightly turns to thoughts of love." ―Alfred Lord Tennyson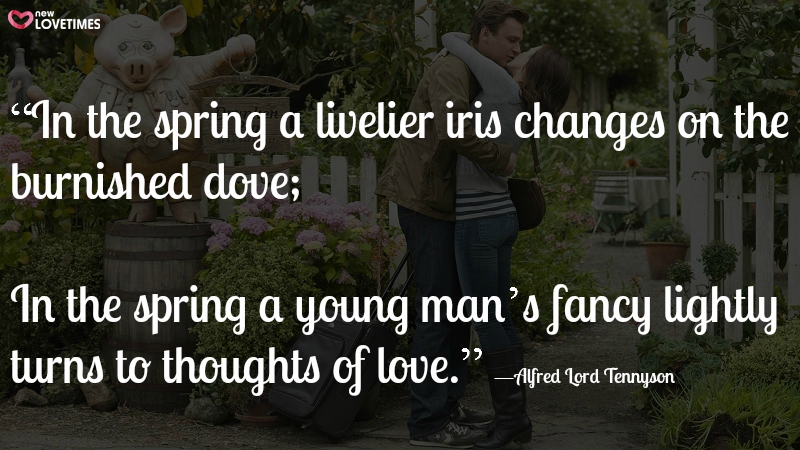 Because first love always calls for being a little poetic.
21. "First love is a little foolish and a lot of curiosity."  ―George Bernard Shaw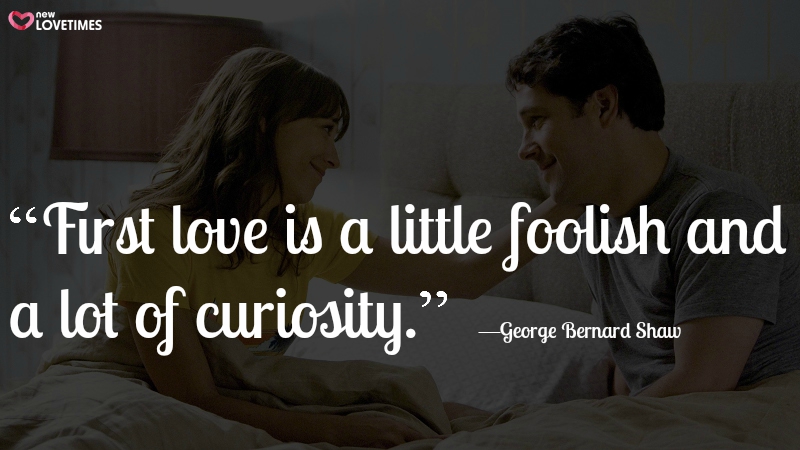 The wise man can't be fooled.
22. "It's like trying to describe what you feel when you're standing on the rim of the Grand Canyon or remembering your first love or the birth of your child. You have to be there to really know what it's like." ― Jack Schmitt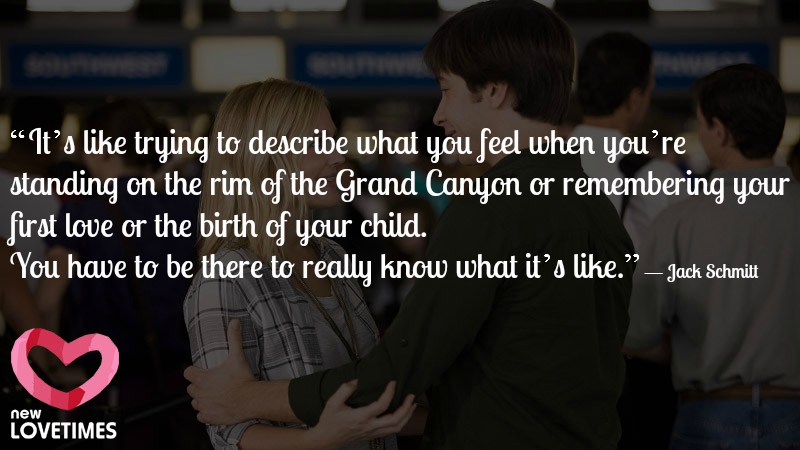 Oh dear! Sometimes, we still don't know how to express it best! Words seem woefully inadequate to fully express how love makes us feel.
23. "When the first time I saw you, when you have been totally stranger, suddenly, somehow everything completely disappeared and I realized that I found it… true love… From that moment nothing else matters…"  ― Rati Tsiteladze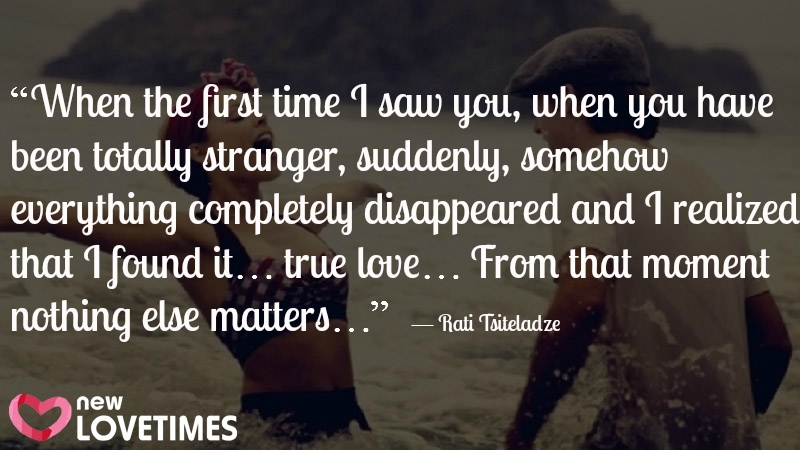 When the right person comes along, they fit like you two were broken pieces of one big jigsaw puzzle.
24. "You know you're in love when you can't fall asleep because reality is finally better than your dreams."  ― Dr. Seuss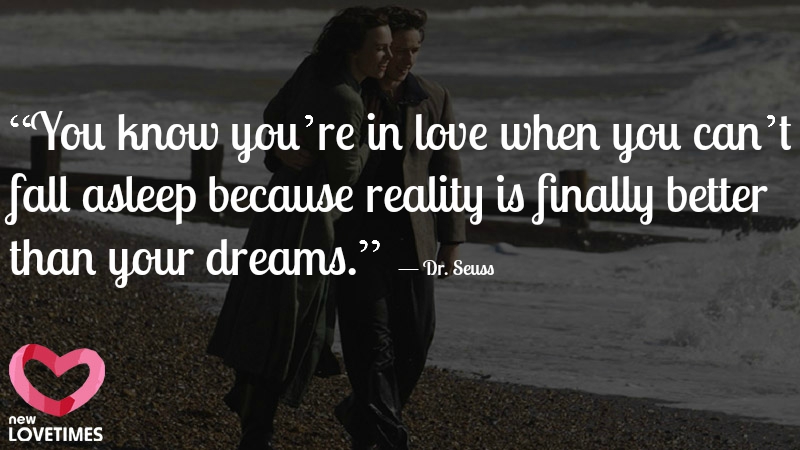 Dr. Seuss always knew the right things to say!
---
Suggested read: 50 cute love quotes to take inspiration from
---
25. "As he read, I fell in love the way you fall asleep: slowly, and then all at once."  ― John Green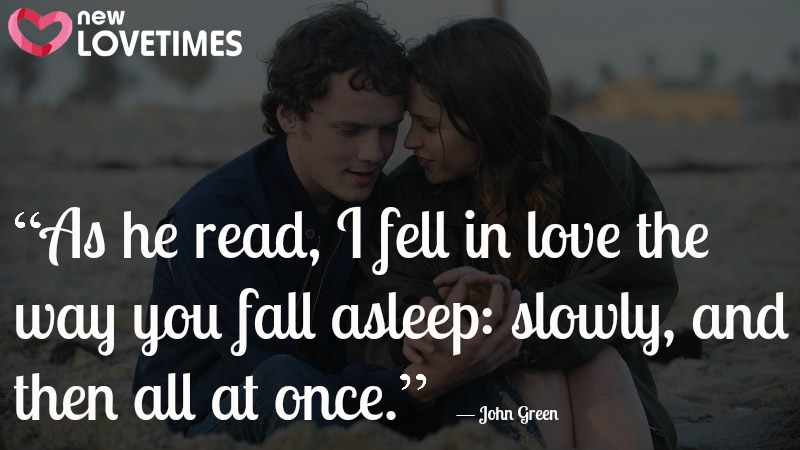 This guy! His words. I could just fall in love reading what he writes.
Love is endless, it stirs your feelings in a way nothing else ever could. Which of these quotes about first love tugged your heartstrings the most? Got some really emotional tearjerkers for me? Share 'em in the comments section below!
Featured image source: Google, copyright-free image under Creative Commons License
Summary
Article Name
25 Quotes About First Love To Make You Nostalgic
Author
Description
They say you can never forget your first love, that first love never dies. These 25 quotes about first love seem to say the same thing. Take a look.