"No news is good news?" Well, not always. Sometimes the best 'news' comes in the form of adorable, little bundles of joy! Yes, congratulations, would-be parents! NLT shares your excitement and happiness. It's only natural that you want to freeze these moments in the form of beautiful pictures and 'save it from the funny tricks of time'. As a result you want a unique and fabulous maternity photo shoot, and NLT will make sure you have one.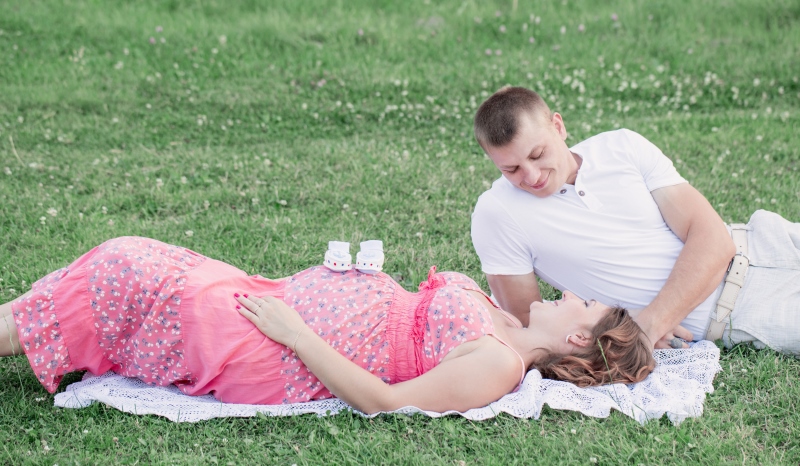 Image source: Shutterstock
There is a set of secrets that you must be aware of before you and your bump struck a pose. Remember that you want your tummy to be big and striking, but you don't want the act of holding various positions for a long span of time to become physically taxing. Above all, you want your maternity photo shoot to be fun.
Next, you need to style your background. When picking a location, stay away from a cluttered drawing room or, a messy restroom! Instead, you may lay down mermaid-style on a couch of solid-color! If you are an outdoor person, I suggest that you pick a relaxing spot in a park or maybe a beach. Remember to reflect the tranquility that you see and feel through your pose
---
Suggested read: Pregnancy pampering for expecting mother – what is safe and what isn't
---
With this advice in mind, we bring to you 30 exclusive maternity photo shoot ideas, which will bring the two of you close like never before!. Let's 'bump' it up!
1. 'Bump'kin!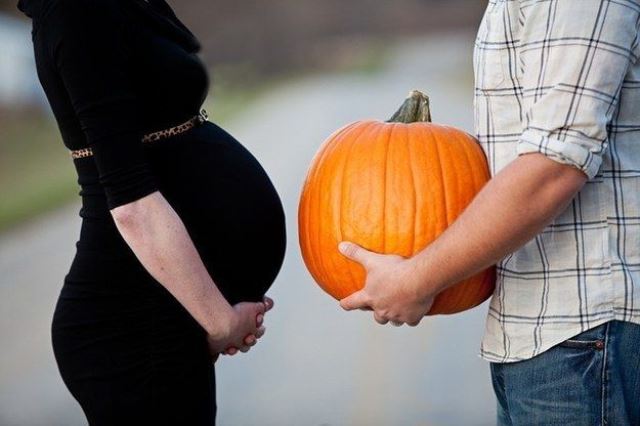 Image source: Pinterest
This is one of the maternity photos that remind you that three of you could attend Halloween together! Also, if you didn't already know, pumpkin is also good for you and your baby during pregnancy. So after the maternity photo shoot, carve it out and eat it up!
2. Tip toe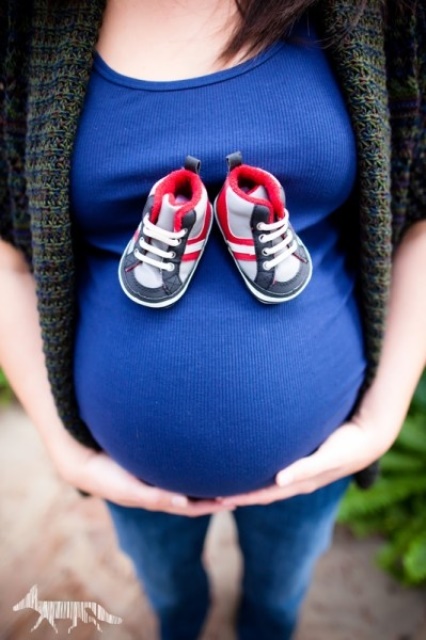 Image source: Pinterest
Everybody loves tiny shoes that tiny feet will be fitting into soon. Placing the pair on the bump increases the cuteness quotient by leaps and bounds. The kind of shoe you use could also speak about whether you are having a son or a daughter.
3. Heart the heart!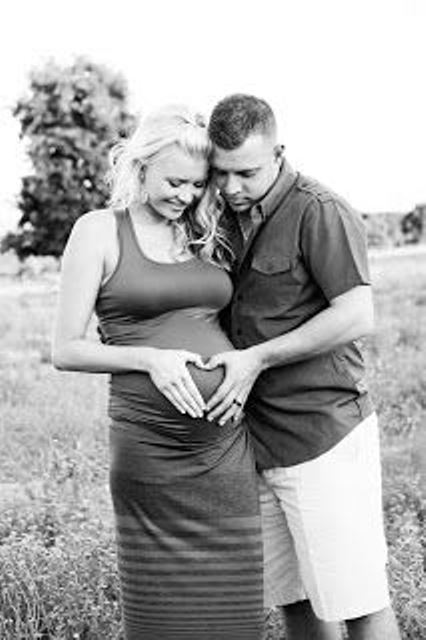 Image source: Pinterest
This is quite a popular maternity photo shoot idea and the best part is, it is simple to replicate! The backdrop of is a field, which makes the picture look serene and beautiful!
4. Ariel and her Prince!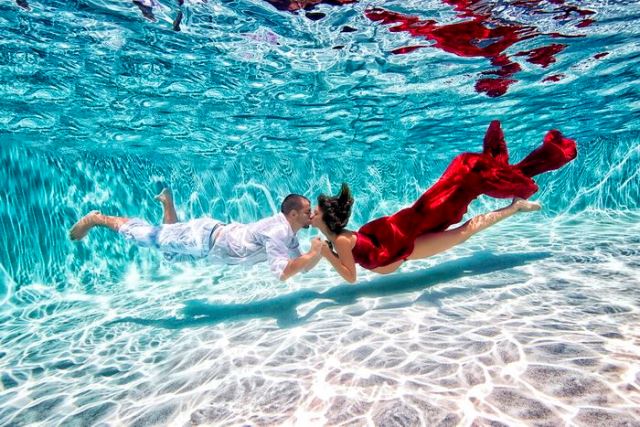 Image source: Pinterest
Let the mermaid in you show her true colors! The fact that he is white and she is scarlet is making the whole picture look even grander! With a little help from Photoshop, this couple pulled off an amazing maternity photo shoot!
5. A story to tell!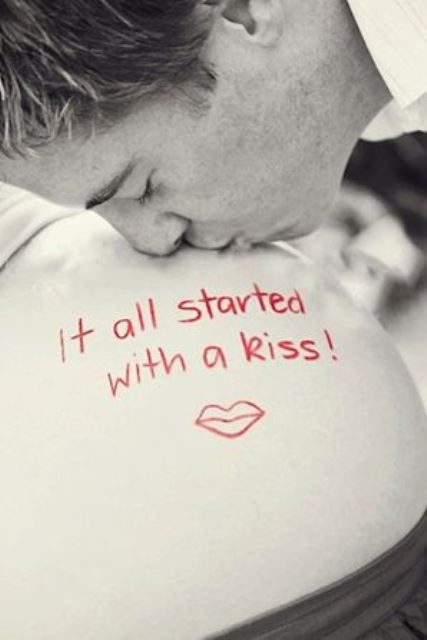 Image source: Pinterest
Yes, the life that you are about to give the world is a story in itself. What could be better than scribbling the opening line of this tale on the bump with your man kissing it?
6. Weekly maternity photo shoot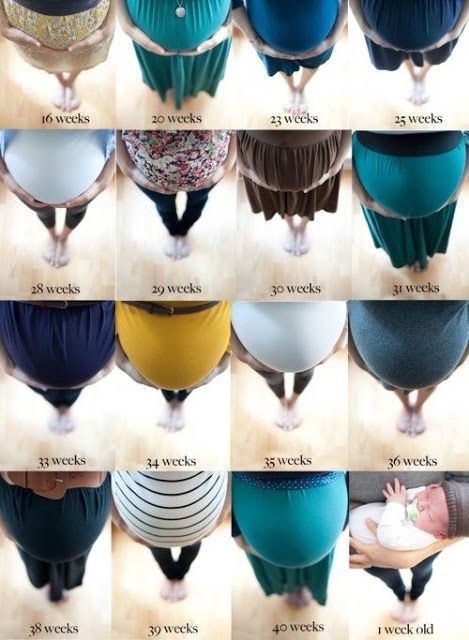 Image source: Pinterest
As the name suggests, we want you to stay busy every week of this wonderful journey called the entrance to motherhood! Document it by clicking a picture of the bumps, the first one coming immediately after you complete your first trimester. Do remember to complete the marathon with a picture of the angel himself or herself!
7. Lean on me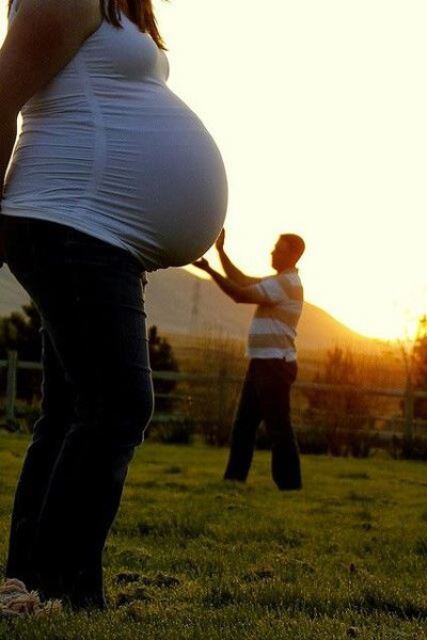 Image source: Pinterest
This maternity photo shoot idea is inspired by the goofy picture that people click with the leaning tower of Pisa! Make sure you click this photo when it is not too bright but also not too dark. The lighting is very important!
8. Before and after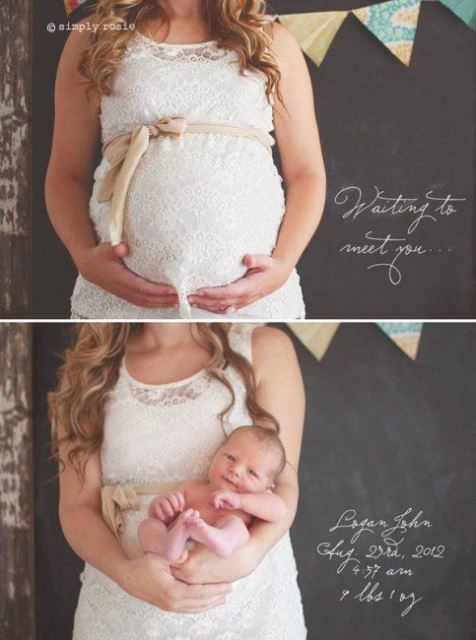 Image source: SimplyRosie
The 'waiting to meet you' pictures also allow you to spell the kid's name once they arrive! Use a black board as the backdrop, if you can manage one.
9. Sunshade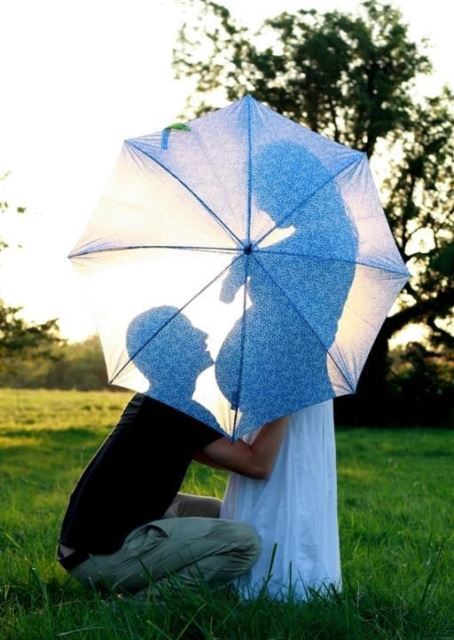 Image source: Pinterest
Do not use a solid-colored umbrella for heaven's sake!
10. Bump ahead!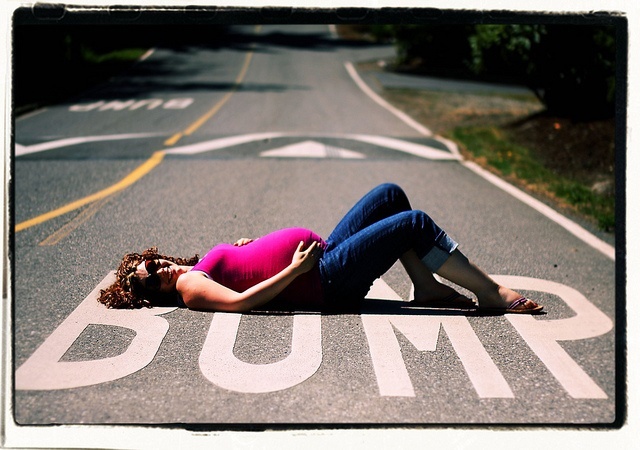 Image source: Pinterest
Now this is quirky, and so I love it! It is never wrong to give a little funny side to your maternity photo shoot.  If you come across a convenient street sign, such as this one, you are certain to bring out a giggle in friends and family!
---
Suggested read: Yes, I am dating a pregnant woman
---
11. The bibliophile's baby!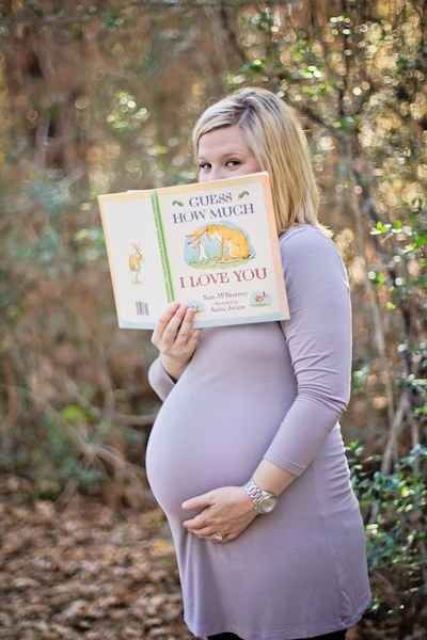 Image source: Pinterest
If you are a bookworm, there is no other way to welcome your darling into the world. Entice them with the tales that you will tell!
12. Doctor who?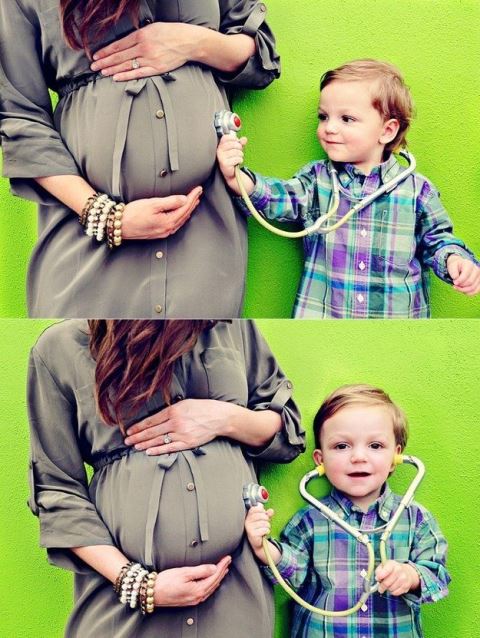 Image source: Pinterest
Involving the elder sibling always renders really cute pictures!
13. The kiss from a rose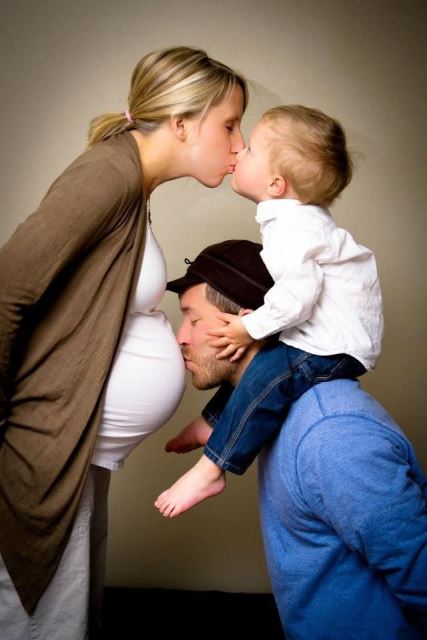 Image source: Pinterest
You cannot get more adorable then this! You can even place the elder sibling on your bump, but facing and kissing you.
14. The Princess Diaries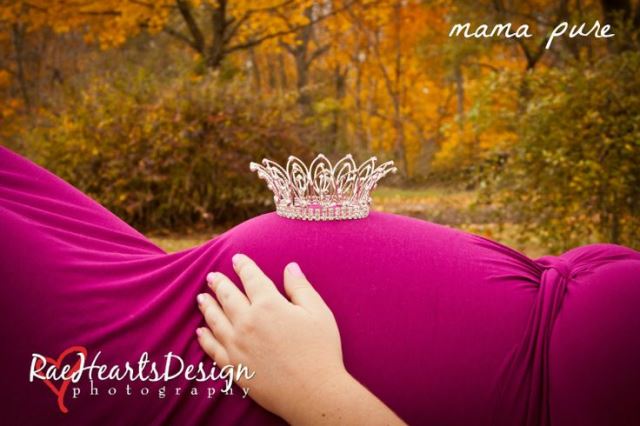 Image source: RaeHeartsDesign photography
With everything a shade of pink and a crown on the bump, tell the world that your princess is on her way home!
15. The word game
Image source: Pinterest
Spell the love out with the bump as a part of the whole act! For pictures like this you can plan an entertaining maternity photo shoot date with one of your best friends!
16. Love is a superpower!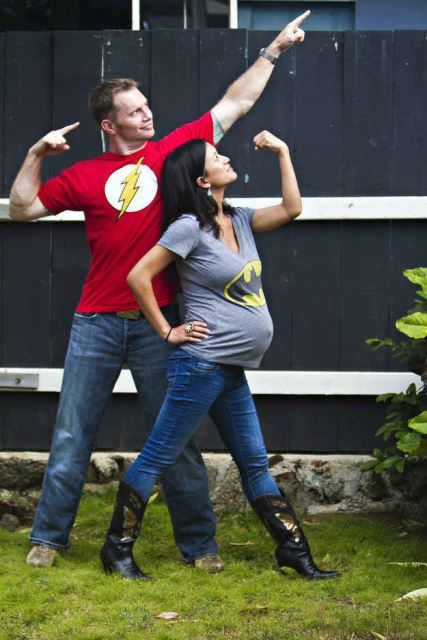 Image source: Pinterest
Let those graphic t-shirts do the trick for you! 'A storm is coming!' 😉
17. The Gift wrap!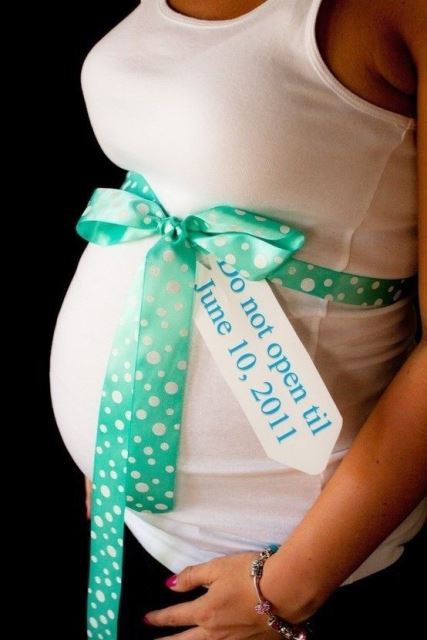 Image source: Pinterest
Letting the world know your due date is common to maternity photo shoots. However, you can spice things up by using an innovative way of saying the same thing! The use of a polka-dotted ribbon and a black and white interplay between the clothes and the backdrop creates a delightfully retro feel!
18. Show off that sonogram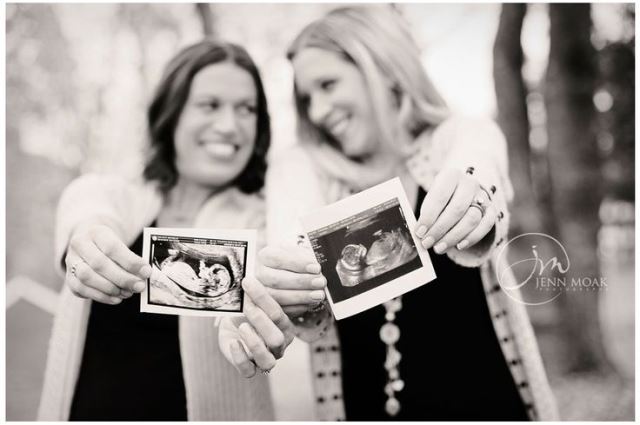 Image source: Jenn Moak photography
If you have managed to do the impossible, that is, get preggie at the same time as your best friend, don't get into 'Bride Wars'. Instead, flaunt your ultrasound pics together. To have a little fun, you can swap your sonograms and keep people guessing! 😉
19. Bump on a seashore!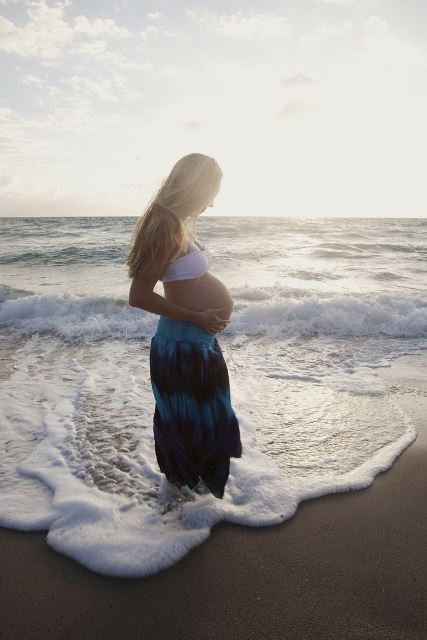 Image source: Pinterest
For a beach maternity photo shoot, remember to switch off your camera flash. Let the natural light perform its magic. Also, avoid the midday sun. Dawn or dusk, when the world turns golden, let the camera capture your precious moment.
20. A pet's pet!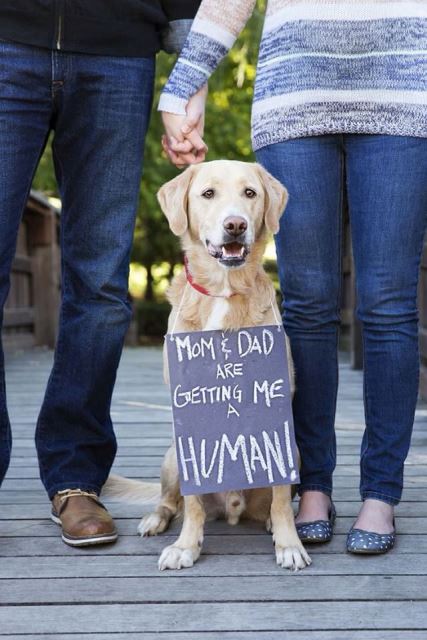 Image source: Pinterest
Let the favorite member of your family deliver the news to everyone. The heartbeat at your feet will spread a smile while it spreads the news. Guaranteed!
---
Suggested read: 20 beautiful dresses for pregnant bridesmaids
---
21. Guilty as charged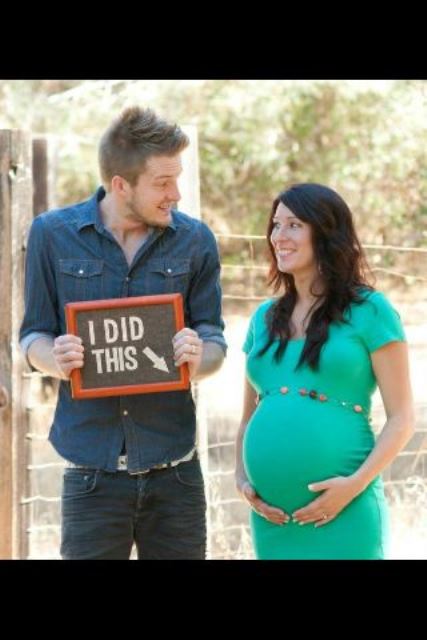 Image source: Pinterest
No comment! 😀
22. The storyteller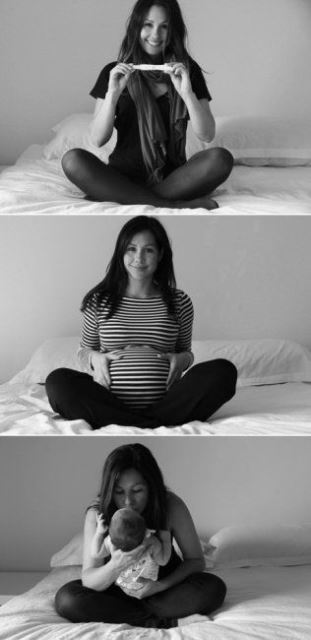 Image source: Pinterest
A picture speaks a thousand words. Say your story only through pictures; one when you confirmed the love you were about to be showered with; two, with the bump; and three, with your baby in your arms!
23. The showstopper!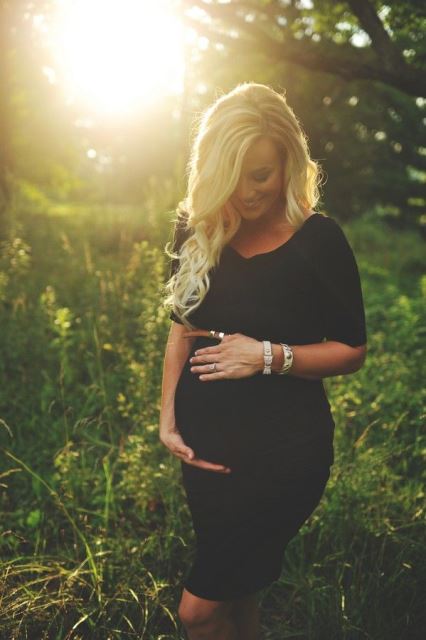 Image source: Pinterest
You can also work the S curve while playing with the light and shadow element! One hip out, legs crossed, one shoulder low, holding the bump. You have to think supermodel, if you feel like one!
24. The messenger!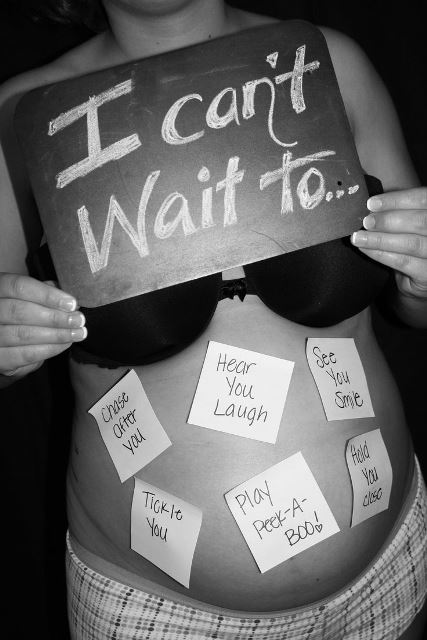 Image source: Pinterest
Whatever it is that you want to tell your baby, stick it up on your belly and let him or her know! In my opinion a colored picture would create a more fun element in the picture and look vibrant too!
25. The yogi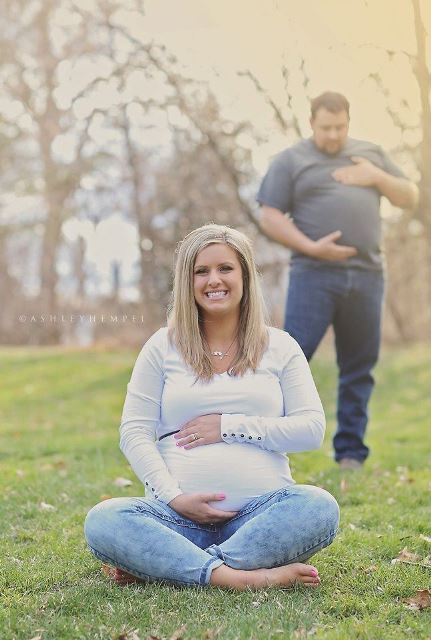 Image source: AshleyHempel
Get into a comfortable yoga pose that you know and love. Remember to cup your hands, embracing your belly as if holding something precious (because you are!) To add to the fun, you can ask your man to joke around in the background.
26. Think cowboy!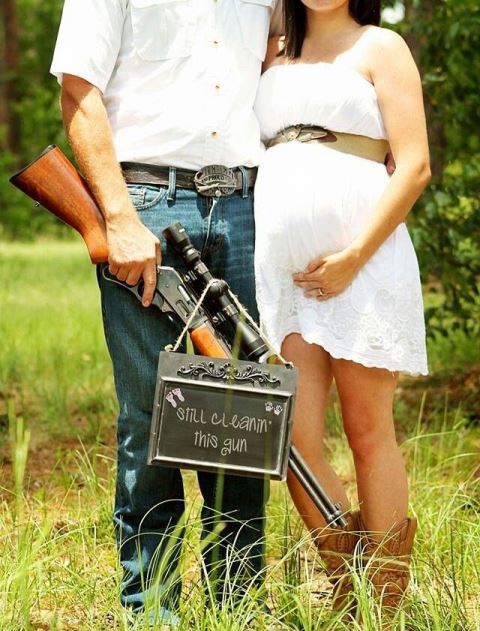 Image source: Pinterest
And if it is a boy, you can go out hunting with him. But if you have a daughter, you will definitely need it to keep the pests at bay!
27. Back to the future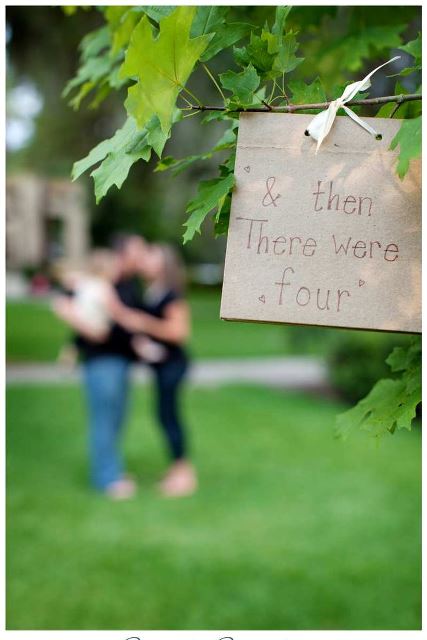 Image source: Pinterest
And they lived happily after ever. Fairytale-ish indeed! The photographer seems to have had some fun with the focus to create this awesome maternity photo shoot idea!
28. Peek-a-boo!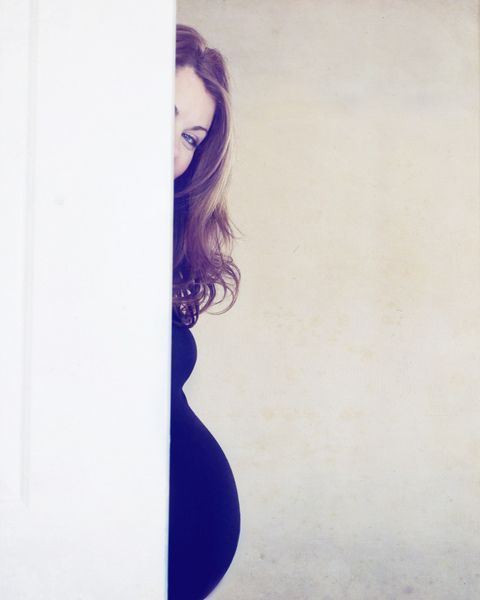 Image source: Pinterest
In such a picture, it is necessary that you wear tight, body-hugging clothes and not maternity dresses. Quite obviously, the bump is the main focus and so you don't want it hiding in a huge shirt that belongs to your husband!
29. What's in there?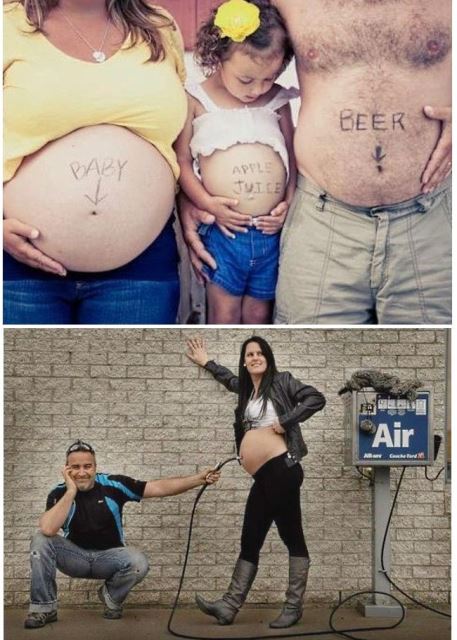 Image source: Pinterest
This made me laugh out loud! A must try, I say. Even if you have hired a professional photographer, take a selfie stick and try at least the idea in the first half of the picture!
---
Suggested read: 10 cute ways to tell your husband you are pregnant!
---
30. The surpriser

Image source: Pinterest
Are you expecting a boy or a girl? Keep them guessing! Also, you might be having twins! 😉 They will not know unless you let them!
If you have some out-of-the-ordinary pregnancy photo shoot ideas, do not hesitate to share them with us in the comment section below. We are hungry for ideas and innovative people! Until then… stay blessed, stay loved!
Summary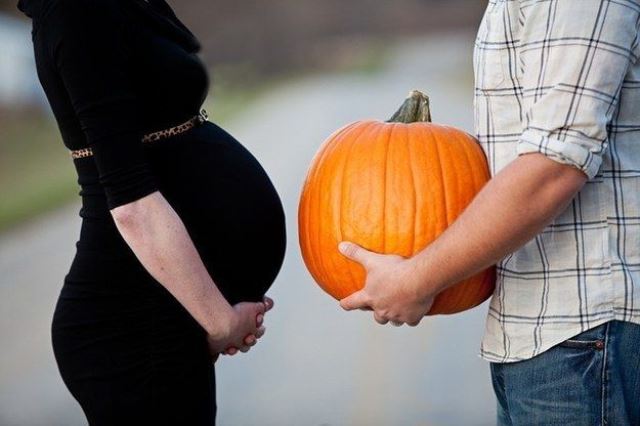 Article Name
30 Maternity Photo Shoot Ideas To Bring You Closer As A Couple
Author
Description
A maternity photo shoot is a way of making memories with your unborn child. Take inspiration from these 30 awesomely cute pregnancy photo shoot ideas.