We have all fallen victim to the griefs of singledom and said things to keep the nosy family members and the frenemies at bay! But did we mean them? Well, absolutely not!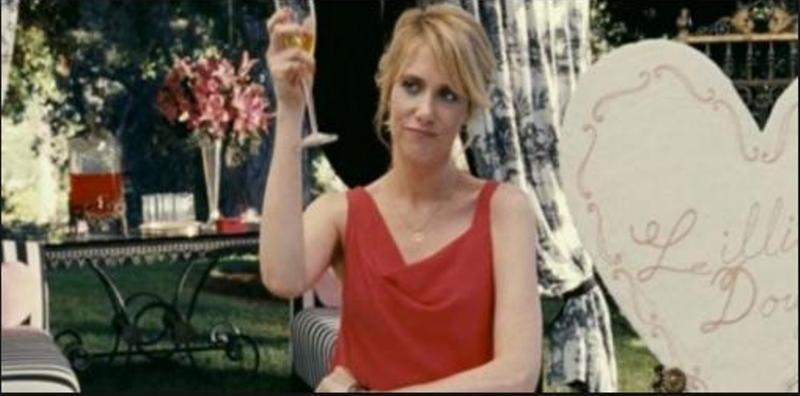 Image source: runninginheels
Here are 40 excuses people who are single AF use vs. what they really mean!
1. My life, my choice
Decrypted: I don't have a life and that certainly isn't my choice!
2. I'm just too fussy!
Decrypted: May be you can help me change this habit? 😉
3. That's the last thing on my itinerary!
Decrypted: After helping my doggy poo!
4. I don't have to be in a relationship to have mind-blowing sex. So why bother?
Decrypted: That's the only thing I am getting blown!
---
Suggested read: 11 secrets every boyfriend keeps from his girlfriend
---
5. Just because I am alone does not in any way mean I am lonely.
Decrypted: I can see the dead!
6. I have no time for love!
Decrypted: No one has time for me!
7. Online dating? I would make love to a remote control instead!
Decrypted: I am still editing my profile picture to make it not look like me!
8. I like to keep my options open!
Decrypted: Anyone with the pillar and the stones will do!
9. My family is my top priority and I don't want someone else to fiddle with that.
Decrypted: My cat and Netflix!
10. I don't believe in monogamy!
Decrypted: Figure out how single I am?!
11. Love is silly!
Decrypted: All I need is sex!
12. I love my independence!
Decrypted: Handcuffing me to the bed is totally allowed!
13. Everyone is threatened by how successful I am!
Decrypted: At being single!
14. I want to dress and doll up for myself, not someone else!
Decrypted: But undress… for you!
15. There are no nice guys left!
Decrypted: I could go right!
16. Either taken or gay or married. Divorced is certainly a kinder way of labeling a secondhand package!
Decrypted: Only said to those who don't belong to either of the categories. So basically I want you, you moron!
17. All men are a**h*les!
Decrypted: Now guess how I know that? 😉
18. Texting someone all day and night? Now that's a chore no one will pay me for!
Decrypted: Depends on how hot you are!
19. I am too heartless!
Decrypted: Doesn't that make me sound sexy?
20. I would hate shaving my legs every single day!
Decrypted: I have run out of excuses!
21. And the other parts?!!!
Decrypted: How about going native?
22. I am not the BF kind!
Decrypted: Friends with benefits? Now we are talking!
23. When I meet him I will know!
Decrypted: Karan Johar movies have ruined me. Wait, he is still single!!!
24. I am a feminist. So you know?
Decrypted: I 'love' women!
25. The hookup culture just ruined it for most of us!
Decrypted: I am bad in bed and thus, unqualified!
26. I have a very specific type!
Decrypted: Who doesn't exist!
27. My bed is just too small to accommodate another.
Decrypted: But if you get on top of me…
28. No hot guys in the area that I live.
Decrypted: I was stupid enough to tie everyone a Rakhee as a kid!
29. It just turns out I am hotter than all the guys I ever dated!
Decrypted: I dated them all at the same time and got my ass kicked!
30. I am too young for commitment!
Decrypted: Every guy I meet calls me kiddo!
31. I am too old to believe in something so foolish!
Decrypted: I am tired of trying!
32. All that men want is sex!
Decrypted: Who said I am complaining?!
33. Right now I am trying to focus on my studies!
Decrypted: Trying to figure out who to date in school!
34. Too expensive to date these days.
Decrypted: Broke and single, tell me about your troubles?
35. Could I even talk to other guys once I commit to someone?
Decrypted: I can't talk to them even now, so how does that matter?
36. I am dating the most awesome person on earth: myself!
Decrypted: What else do I have to say to make you love me? Some pity love will also do!
---
Suggested read: 9 things all boyfriends are doing instead of paying attention
---
37. I have a commitment phobia!
Decrypted: I have to learn to get my shit together!
38. What's the rush?
Decrypted: Can't you see I got none! Why?????
39. #IDGAF  
Decrypted: I do, I do!!!
40. God is writing the best love story for me!
Decrypted: I guess my chosen guy's already come under a bus!
How many are you accused of using? 😉
Featured image source: Pinterest
Summary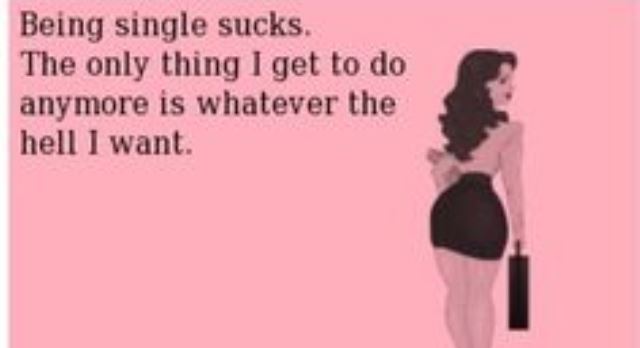 Article Name
40 Excuses We All Give For Being Single And The Truth Behind Each Of Them
Author
Description
Being single ain't what it's cracked up to be. You know you are lying about just WHY you are single...admit it already! ;)