It's hard to find men who are romantic sometimes. Well, we don't like to generalize, but some men take pride in being macho and tough, so when it comes to romance, they shy away. They probably say sweet things to you, and they probably secretly appreciate it when they are shown love and affection too. A man may not openly tell you that he likes to be flattered and pampered with mushy things that make his heart melt. Our guess is because he wants to be the tough guy on the outside rather than a die-hard romantic!
While there is nothing wrong in being a die-hard romantic, he perhaps doesn't want his romantic side to be considered his weakness. So we suggest that you let him be and in return shower him with some love that he can't refuse.
---
Suggested read: 12 important things I learnt from falling in and out of love
---
Here are some romantic things to say to your boyfriend:
1. I love you: This one's a classic; you can never go wrong with this. Say it more often and he will love it.
2. I miss you; wish you were here with me: When you are away from him, you can text him this message and it will make him smile for sure!
Image source: Pixabay, under Creative Commons License
3. You complete me: You know how it is said that opposites attract? You can reward him with this one line which will make him realize that you are appreciative of him.
4. I like the way you talk to me: Best said in the middle of a conversation you are having.
5. Your voice is something I look forward to hearing every single day: Of all the romantic things to say to your boyfriend, this must be the first thing you tell him as soon as you wake up, either over a call, in person, or over a text message.
6. You are my sunshine: This one never gets old, not in my household at least.
7. You are the reason I wake up smiling: Well, this one is self-explanatory!
8. I want to hold you so tight and not let you go: This line must compulsorily be followed by a bear hug.
9. You are my dream come true: I'm sure he'll be saying "Aww" in his mind when you say this to him.
10. I want to grow old with you: My personal favorite, this one I guarantee will land you a hug if not a kiss.
11. I think we are better together: I guess this could also work after a fight and a time-out!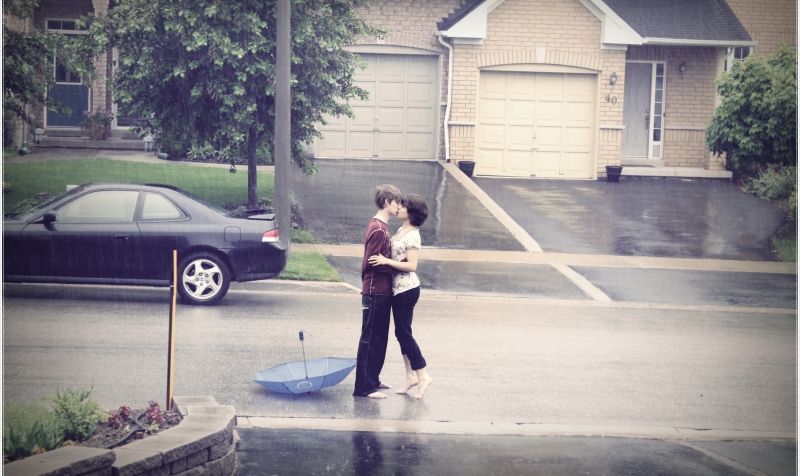 Image source: Google, copyright-free image under Creative Commons License
12. I believe in you: This line is more comforting than it is romantic and will work like a charm.
13. You are my blessing in disguise: Don't wait for Thanksgiving to say this to him.
14. I love the way you hold me: This one will definitely inspire some intimacy.
15. I cannot think of a life without you: This tops my list of romantic things to say to your boyfriend without second thoughts.
16. You are my soul mate: Although this could be too soon for a boyfriend, unless you have already figured out that he is The One.
17. I'm madly in love with you: Say it often and see the magic!
18. I feel so safe when I'm with you: This one is an ego-booster for most men because it makes them feel like they are capable of protecting you which is a trait of an alpha male!
19. You mean the world to me: Save this one for the late night calls and add it to your sweet nothings.
20. I love how we laugh together: Goes without saying, best said when you are laughing together!
21. You are so thoughtful: When he remembers and does little things for you, he'll appreciate if you say this to him. It will prove to him that his efforts aren't going unnoticed.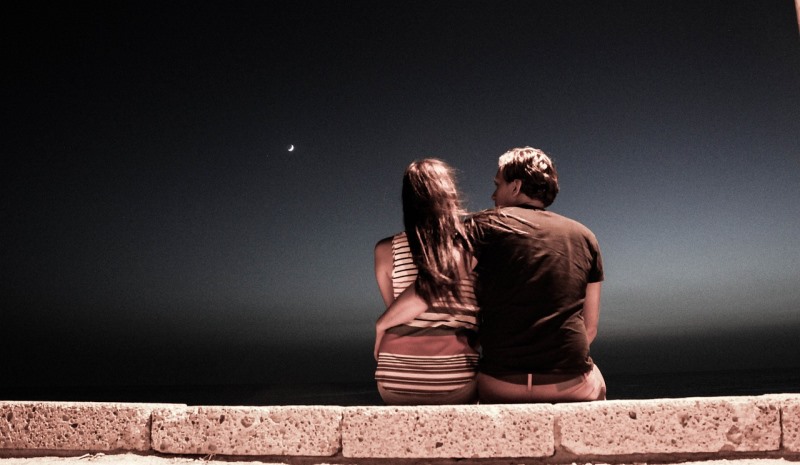 Image source: Pixabay, under Creative Commons License
22. I love your sense of humor: This could be a huge compliment for your man because a man with a good sense of humor is always a hot favorite among ladies. You'll be surprised to know how men crave to hear this from a woman.
23. I would trade anything to be with you forever: This man better be a deserving one.
24. Thanks for being there for me as always: This could be one of those sweetest things to say to your boyfriend because it means that you are acknowledging him being present during all the times that you needed him.
25. I am one lucky girl: Say it only when you mean it because this is BIG!
---
Suggested read: 15 ways to make your 'I love you' the most special one
---
26. You are the only one I connect with: Some men find it incredibly hard to connect with women. But if a woman they are interested in or love tell them that they are able to connect with them, it will surely lift their spirits.
27. You've set the bar high: Ah, that will make him fly high.
28. You make me weak in the knees: Women admit to something like this only when they see George Clooney on television, but imagine if they told this to their man? I'm sure he'll feel like a million bucks too!
29. You fill my world with happiness: It is said that making a woman happy is not just taxing but also impossible. So if a woman tells you that you are the reason she is happy, then you have something to be proud of.
30. I wish every girl gets a guy like you: By saying this you are telling him that he is close to perfect in your eyes.
31. I still remember the time when we __ : Everyone likes to relive memories, so when you are reminiscing the good times, you can gently remind him of the times you both spent together.
Image source: Google, copyright-free image under Creative Commons License
32. You make me a better person: This is pleasant to hear, irrespective of whom you are saying it to.
33. I love that I can be myself when I'm with you: It's great when women can admit that they are being themselves when they are around their men, it shows how comfortable they are in the relationship.
34. I love you because__: You can make up multiple reasons to fill in that blank every single day.
35. I'm sure a lot of women envy me for being with you: This will be a huge compliment and an ego booster for him.
36. You smell great: Again, say it only if you mean it.
37. I will never forget how/when you __: Once in a while, you must remind him about the good he does for you and show him that you are grateful to have him. It is romantic, trust me!
38. I love your determination, ambition, and loyalty: You can remind him of his strengths and compliment him for the qualities he possesses.
39. I don't have a worry in the world when I'm with you: This will tell him that you are carefree when you are with him and that's just enough to make him feel good about himself.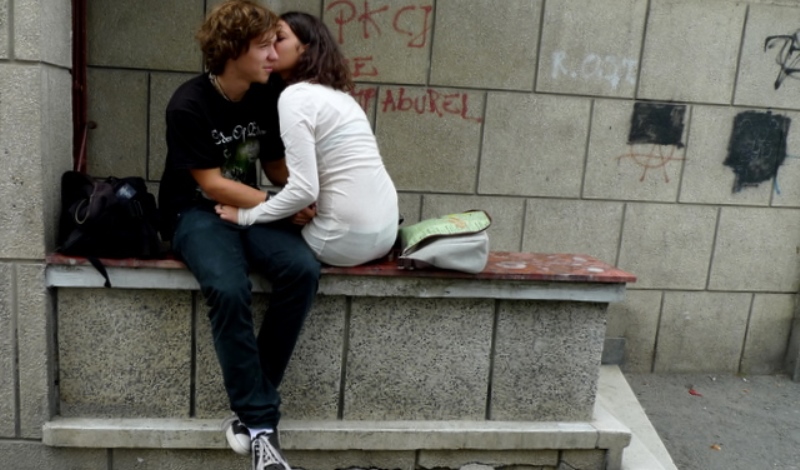 Image source: Google, copyright-free image under Creative Commons License
40. I like that you understand me so well: A loving relationship is one that has equally understanding companions, and saying this to your boyfriend will assure him of the beautiful relationship you two share.
41. You are my bundle of joy: Yet another one to add to his feel-good factor.
42. I have learnt so many things from you: Men love to pass their knowledge onto their partners, and if you tell them that you were able to learn a thing or two from them, it will increase their morale.
43. I wish we could spend more time with each other: Say this in the positive sense, meaning the time that you both spend together was great and that you want to do it more often.
44. Let's do this more often: If you have enjoyed a date, a combined activity, or a trip, you can always tell him that you want to do it more often. He will be overjoyed.
45. Loving you is the best thing to do: This probably is one of those few top 5 romantic things to say to your boyfriend.
46. You bring out the best in me: Wouldn't you be delighted to hear this if someone told you so? Ditto, your man too will be delighted when you tell him this.
47. You and I are meant to be: This is one of those evergreen lines that will instantly put a smile on his face.
48. You are my life-saving drug: Alright, this might be a little dramatic but it sure works!
---
Suggested read: 20 romantic gestures men make that are better than saying 'I love you'
---
49. You keep me sane: Might not be as romantic as some others, but it serves the purpose.
50. You don't know what you mean to me: Safe and best (if you really don't know what he means to you!).
Bonus: You've ruined me for others: What better way to tell him that you're never going to find a better partner than him than with this line?
Featured image source: Google, copyright-free image under Creative Commons License
Summary
Article Name
50 Romantic Things To Say To Your Boyfriend To Make Him Flush With Pleasure
Author
Description
It takes but a few words to make your boyfriend flush with pleasure. Take inspiration from these 50 romantic things to say to your boyfriend, and tell him.