So you like this girl and want to impress her. But you don't know how to talk to her or even get her attention on you, so that she knows that you exist! All you need is some time, patience, and these tips from us, and you're going to learn how to get a girl to notice you, without even having to utter a single word to her!
You see the object of your affection at work, or at the coffee place you frequent, and you find her super attractive. In places like these, where you go often, you can't just go up to her and use a pickup line to ask her out. There's a high possibility that you'd bump into each other quite often, and if she turns you down, it's going to be super awkward for the both of you.
---
Suggested read: The complete guide on how to get a man to open up about his feelings
---
In these cases, it's always better to get her to notice you first, on her own, before you walk up to her and dazzle her with your wit and intellect and charm. Granted that it'll take time and patience, not to mention the fact that you're playing it safer, but you're laying the groundwork for familiarizing yourself with her. If you actually take your time doing this, she'll be comfortable in your presence, she'll know that you're harmless, and that you're really interested in getting to know her and probably date her.
Let's take a look at some of the tips you can use in your quest to learn how to get a girl to notice you.
1. By being the center of attention.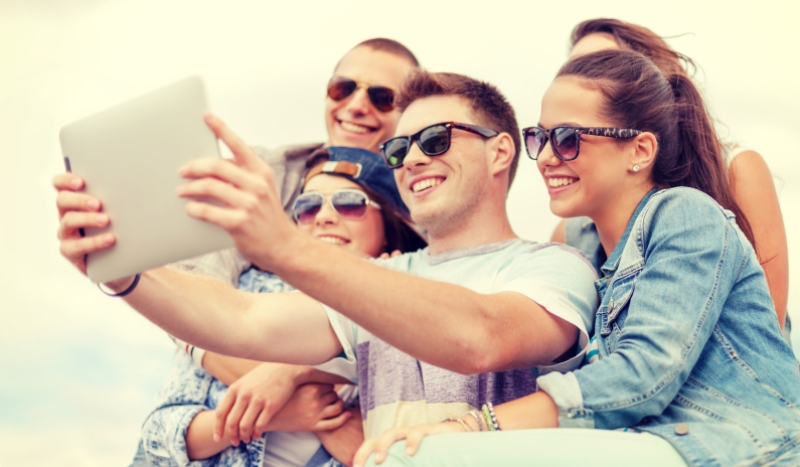 Image source: Shutterstock
You bump into her quite often. But if you want her to notice you, you need to be the center of attention. Have your friends with you, and be your usual, fun self, especially when she walks by you. A fun bunch of friends always manages to grab attention, than a single person skulking in the corner. You may have concerns that you'd be lost in a group setting, but when you're with your friends, you're bound to be relaxed, fun, and witty, which is what will draw her attention to you. That will surely make you stand out from the rest.
2. By dressing well.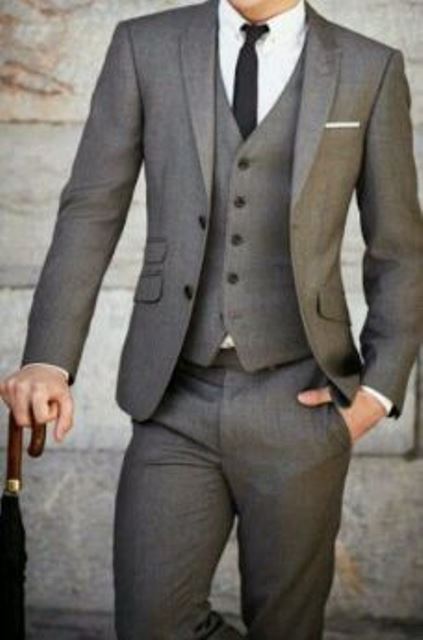 Image source: Pinterest
Pay attention to how you dress – what outfit you're wearing, how it fits you, and how it makes you feel. A great fitting outfit that accentuates your assets is a surefire winner, which will make sure that you get the attention you desire. If you have a slightly quirky, out of the ordinary sense of style, don't be afraid to play it up. That just tells her that you're unique and different and are not afraid to be yourself. Just as long as you wear what looks good on you, you should be fine.
Not only does your outfit command her attention, the way you groom yourself matters too. Always maintain good personal hygiene, with no room for bad breath, odious body odor, unkempt hair, uncut nails, and ungroomed facial hair. Other turn offs include biting your fingernails, picking your nose, scratching your privates and/or armpits, picking food out of your teeth, and chewing your food with your mouth open. Just NO!
3. By making eye contact with her.
This doesn't mean you keep staring at her as if to bore her head with your eyes! If you're the type of man who keeps to himself and doesn't like to draw attention to himself, it may take a while before you get her to notice you. Try to get her attention by making eye contact with her now and then. Lock gazes with her just for a second or two, not more than that. Staring at her for too long will land you in the official 'creep' territory. Exchanging a brief glance now and then is bound to make her wonder if you have something on your mind. However, be careful about overdoing it. Again, you don't want to be labeled the creep, or worse, a perv, for staring at her too long.
4. By being bold.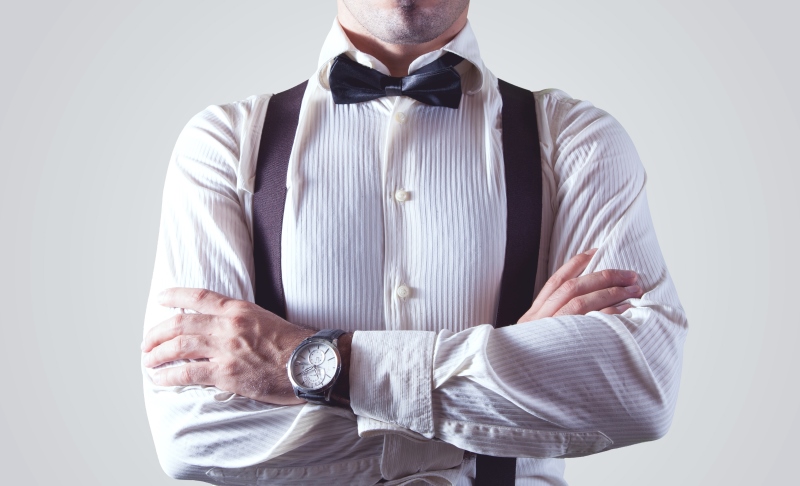 Image source: Google, copyright-free image under Creative Commons License
Being bold doesn't mean being stupid or reckless. Knowing your limits and taking calculated risks is what is meant by being bold. Guys who take chances when their gut tells them to go for it, are the ones who have interesting stories to tell and make unforgettable memories. Most girls dig guys who are bold enough to do something that is off the beaten path, without feeling embarrassed or awkward about it. Try and get her to notice you by being bold, in whatever manner you see fit – a karaoke sing-off with your friends or a darts competition.
---
Suggested read: The complete guide on how to get your crush to notice you
---
5. By getting to know one of her friends.
This is a risky move that could potentially backfire. However, if you're too excited to get her attention and start talking to her directly, this could work in your favor. Try and become friendly with one of her friends, one that she seems close to. Talk to them and pull the object of your affection into the conversation, and nudge her to talk to you about her friend. Do avoid pointed questions about her friend, by keeping it subtle. Also, don't give the impression that you're interested in this friend, if it's a she. That's another complication you don't need right now. As mentioned above, this is a risky move, one you need to go forward with extreme caution.
6. By being confident.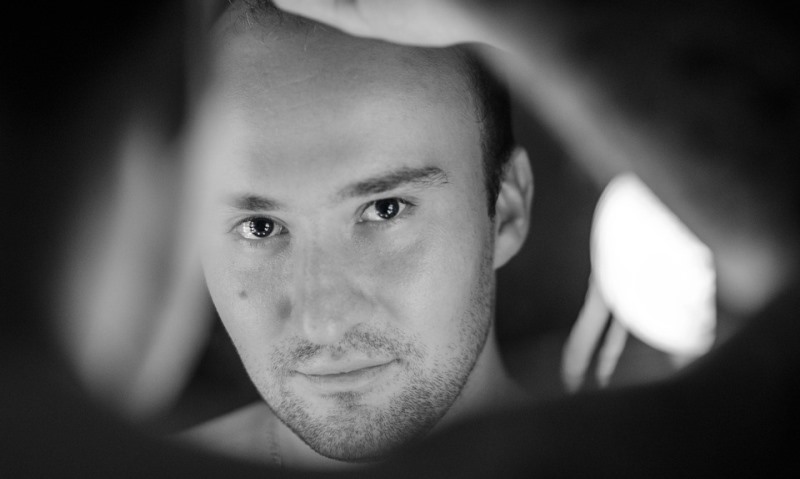 Image source: Pixabay, under Creative Commons License
Confidence in a man is attractive, cockiness and arrogance are not. Be confident in how you carry yourself, your demeanor, and your attitude. It reveals a lot about you even if you're not doing anything. So be confident no matter where you are and what you're doing. Some of the external markers of confidence include walking with confidence, standing upright with your shoulders back, and also speaking with confidence. See, many people mistake confidence with arrogance or condescension. They are miles apart.
7. By hanging out in the same place.
It doesn't mean stalk her. That's never cool, even if movies make it seem like that's what will persuade a woman to give a man a chance. If you bump into her regularly in places like a café, office cafeteria, the parking lot, or even your work place, but with her working in a different department, try and spend time with your friends there. The easiest way to get a girl to notice you is by being seen where she can actually see her.
8. By actually talking to her.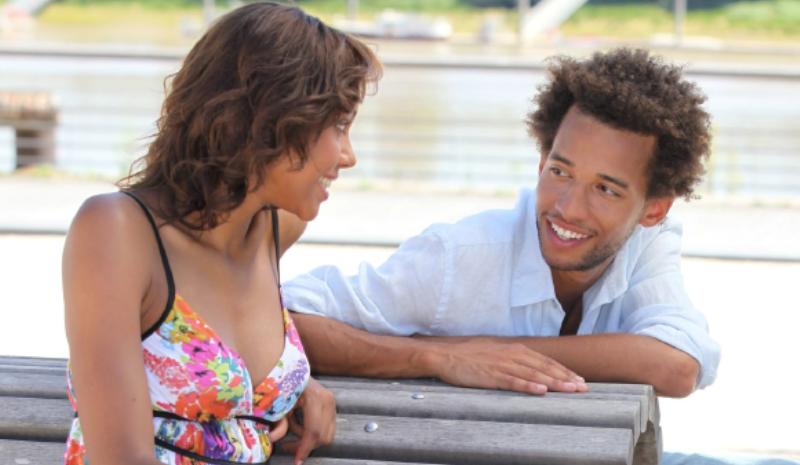 Image source: Google, copyright-free image under Creative Commons License
Now that you've followed the above tips, it's time to take the plunge. You have patiently tried to catch her attention, done all the work, have showed her your fun and confident sides, have looked pretty spiffy, and even tried to get to know her through her friend. All that's left is for you to do now is to walk up to her and ask her out. No, as intimidating and nerve-racking as this may sound, it's not. Remember, she's just a human being, who seems to have caught your eye and you'd like to get to know her and probably date her. People do this all the time; no need to get nervous.
So the next time you bump into her, say hi and strike up a conversation with her. Talk about how you've seen her around, and that you both seem to run into each other quite often. Then, take a deep breath, and ask her if she'd like to get a cup of coffee with you, or even catch some dinner. Now, wait for her reply, before rejoicing in your success at finally getting her to notice you. With the ball in her court, there's no telling what she'll say, but if you're pretty confident about her being available and interested in dating, you should be fine.
---
Suggested read: How to be flirty while being classy and graceful
---
Also, even if she does say no, for whatever reason, don't be crestfallen. It happens; life's like that. However, try to look on the bright side – now you know how to get a girl to notice you, without even talking to her, which is bound to come in handy someday.
Whether or not you succeed in getting a girl to notice you, you must pay attention to being confident, paying attention to your personal hygiene and care, and having a positive attitude. These are absolutely essential if you want to succeed in the dating world. However much you want to deny that outward appearance makes no difference if you have a sharp wit and intellect, it actually does, in the real world. A person's looks and outward appearance are what catches the attention of another person. So be well-groomed and confident and positive in your attitude, and you should have no problem in the dating world.
Good luck!
Featured image source: Google, copyright-free image under Creative Commons License
Summary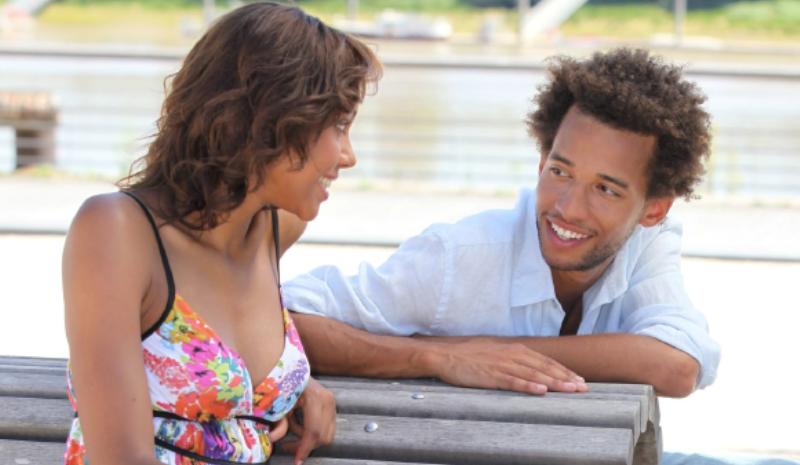 Article Name
8 Invaluable Tips On How To Get A Girl To Notice You Effortlessly
Author
Description
Here's everything you need to know about how to get a girl to notice you, without even talking to her!