Guys it's 2018, and it is time to reclaim our literature. For too long, we have been settling for mediocre poetry and making all the wrong people famous, so if you have read all the classics, and you are looking for some ~good~ poetry to read, then you should check out this list of the best contemporary poets, who are writing now.
---
Suggested read: "Poetry Can Wreck Your Heart Into The Tiniest Of Pieces, And Still Hold You Together In The Strangest Of Ways"
---
When we read poetry, we have to keep in mind what poetry started out to be. It is a spontaneous expression of emotion, a sequence of words strung together, so that when you read them, the universe just makes sense. Poetry has evolved tremendously in the last few decades. We have various different kinds of poetry emerging such as micro-poetry and spoken poetry, all of which is beautiful in their own right. However, if you are more of a traditionalist like I am, then you have to check out the best contemporary poets whose works will leave you breathless.
1. Claudia Rankine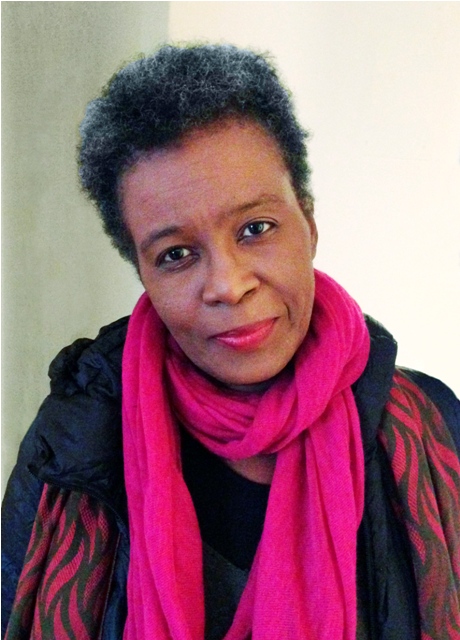 Image source: Google, copyright-free image, under Creative Commons License
Claudia Rankine is one of the most powerful voices in literature at the moment, because of her incredible poetry on race and racism in America. This especially comes at a time when the Trump administration is more unforgiving than ever on increasing racial violence. Her collection of poems titled Citizen: An American Lyric was nominated for the prestigious National Book Critics Circle Award, and here is an excerpt from her poem titled "You are in the dark in the car" :
The people around you have turned away from their screens. The teenagers are on pause. There I go? you ask, feeling irritation begin to rain down. Yes, and something about hearing yourself repeating this stranger's accusation in a voice usually reserved for your partner makes you smile.
2. Bhanu Kapil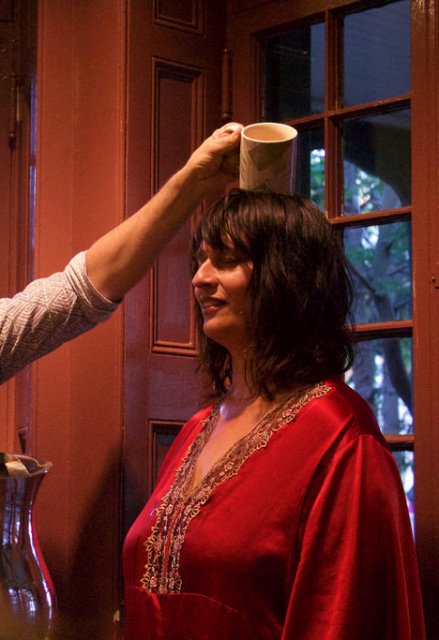 Image source: Google, copyright-free image, under Creative Commons License 
Bhanu Kapil is an Indian-American poet, who has written several full volumes of poetry, including works like The Vertical Interrogation of Strangers, humanimal [a project for future children] and Schizophrene. If you have been looking for poetry that is the most profound reflection of the self, something that reaches deep within your heart and allows you to abandon yourself in order to look at yourself objectively, then this is who you should be reading. Here is an extract from her volume Schizophrene:
It is psychotic to draw a line between two places.

It is psychotic to go.

It is psychotic to look.

Psychotic to live in a different country forever.

Psychotic to lose something forever.
3. Natasha Tretheway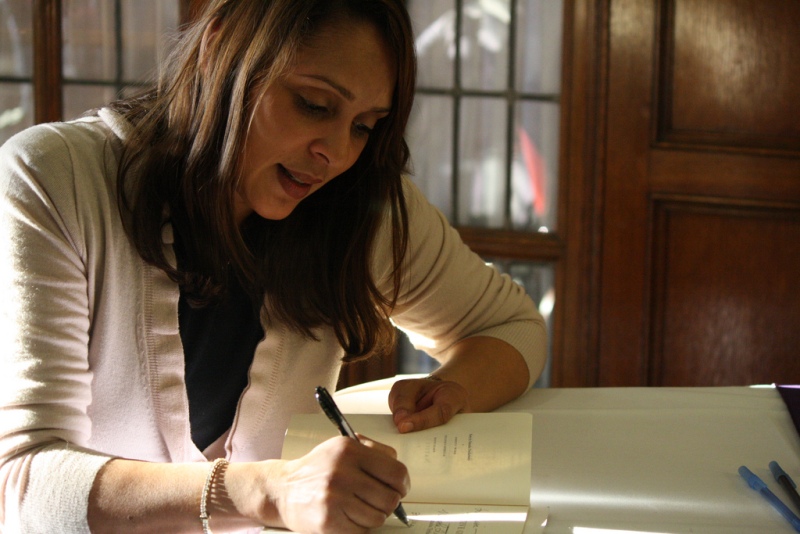 Image source: Google, copyright-free image, under Creative Commons License
Natasha Tretheway is one of the most well-known poets of our time. She was the poet laureate of the U.S. from 2009-2014, and has won several awards for her works including the Pulitzer Prize. Her collections of work include Domestic Work, Thrall, Native Guard and Bellocq's Ophelia. Her poetry is thoroughly self-reflexive, and she manages to talk about important issues such as race, gender and war, while still being intensely personal with her themes.
The servant, still a child, cranes 
his neck, turns his face
up toward all of them. He is dark
as history, origin of the word
native: the weight of blood,
a pale mistress on his back,
heavier every year.
---
Suggested read: 25 Nayyirah Waheed Poems That Will Make You Fall In Love With Her
---
4. Carmen Giménez Smith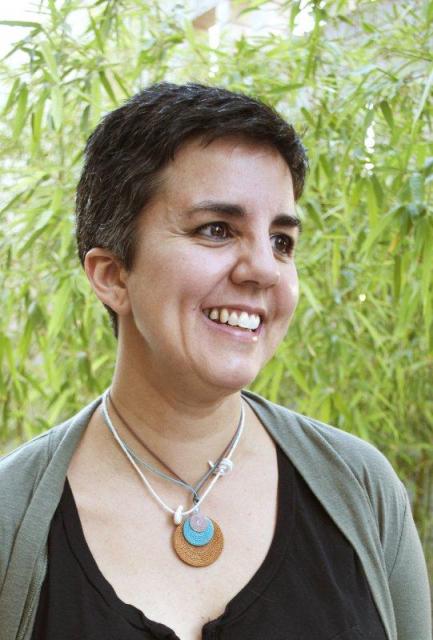 Image source: Google, copyright-free image, under Creative Commons License
This Latin American poet has been creating ripples in the world of literature and poetry recently, because of her radical new way of writing poetry and her intensely feminist themes. Here are a few lines from her work, which show what an incredibly powerful poet she is.
I'd once have left
brown behind
having already
left the tribe behind
and her tongue
and the garb
that made me theirs
because it felt like
leaving hoi polloi
behind to put
behind the father
in my mother's tongue
lingering in the
long and deep vowels      
meant I could leave
behind
inferiority complex
not really or ever
but in theory
I leave behind
the house we kept
trying to make look
like the nation
and the past I know
I'll leave my hurts
behind I hope I'll leave
yours probably not
5. Terrance Hayes
Terrance Hayes is an up and coming poet whose work is going to leave you breathless because of the honesty and candor with which he treats his themes. He talks about things like pop culture, music, racism, and masculinity, and also delves into more sensitive and personal emotions such as anger, frustration, jealousy and love. Here is one of his poems:
Probably twilight makes blackness dangerous

Darkness. Probably all my encounters

Are existential jambalaya. Which is to say,

A nigga can survive. Something happened

In Sanford, something happened in Ferguson

And Brooklyn & Charleston, something happened

In Chicago & Cleveland & Baltimore & happens

Almost everywhere in this country every day.

Probably someone is prey in all of our encounters.

You won't admit it. The names alive are like the names

In graves. Probably twilight makes blackness

Darkness. And a gate. Probably the dark blue skin

Of a black man matches the dark blue skin

Of his son the way one twilight matches another.
6. Cathy Park Hong
Cathy Park Hong has been an important poet for a long time now. She explores themes such as global equity, ethnic literature, white supremacy, and identity politics. She is an inspiration for all those poets from the non-white, non-western community, who are seeking to express themselves through experimentation, and consequently seeking visibility. Here is an excerpt from her work.
Little pink tutus in FAO Schwarz,

when I was four they used to dress me as a boy,

white noise, whitewashed. the whir of ventilation in the library.

Even quarantined amongst books, I tried to kiss you once.

Strips of white cotton, the color of the commoner, the color of virtue,

the color that can be sullied—

my hand pressed against your diaphragm, corralling your pitch,

a pinch of rain caught between mouths,

analgesic, tea. poachers drawing blood—

strips of white cotton I use to bind your wrist to post, tight

enough to swell vein, allow sweat—

sweat to sully the white of your sibilant body,

the shrug of my tongue, the shrug of command, sssshhht.
7. Christopher Soto (Loma)
According to his own description, Soto, who goes by the name "Loma" is a "queer latinx punk poet and prison abolitionist." When it comes to young poets belonging to the millennial generation, few people have managed to make as striking an impression as Loma, who only speaks for the marginalized in society. He is an active advocate for talented writers who are denied publicity and authorship because of their social status, gender, class, race or sexuality.
Maybe the doors open inwards but won't let you out
Maybe you're counting tiles on the wall // clouds in the courtyard
Maybe you're counting time until you see family // friends
Maybe the days becoming longer than weeks
Maybe you're scared of his voice so you quiet yourself
Maybe you stay in line
Maybe you wake at the same time // eat at the same time // sleep when you are told
Maybe he tells you what to wear // when to speak up
Maybe you're scared he will find this poem
So you fold it inwards
So you scuttle it beneath the table
So you show it to a friend in secret // everything is a secret
So you pick your friends cautiously
You will be out of here soon
You don't need friends in here
You will be out and the day will be almost over but bright enough
You will be free if only for the hour
---
Suggested read: 14 Steamy Erotic Poetry Excerpts That Will Make You Want To Hop Into A Cold Shower Right Away
---
8. Eileen Myles
Image source: Google, copyright-free image, under Creative Commons License
Eileen Myles is one of the more recognizable poets on this list. It is incredibly encouraging to see niche, experimental poets like Myles getting the widespread, mainstream attention that they truly deserve. Her work has been featured several times in the New York Times as well as The Guardian. Her representation of an urban self within a larger culture, a self-aware microcosm within the macrocosm, along with her broken, experimental way of writing has made her a cult figure in literature and poetry. Here is her poem, Movie:
You're like

a little fruit

you're like

a moon I want

to hold

I said lemon slope

about your

hip

because it's one

of my words

about you

I whispered

in bed

this smoothing

the fruit &

then alone

with my book

but writing

in it the pages

wagging

against my knuckles

in the

light like a

sail.
It is important to understand that poetry is a cultural phenomenon. It is inspired by contemporary society and history, and it is what makes the poetry of one age so distinctive from the poetry of another. These aforementioned poets have understood the value of poetry in 21st century, which makes them some of the best contemporary poets of our generation.
Featured image source: Google, copyright-free image, under Creative Commons License 
Summary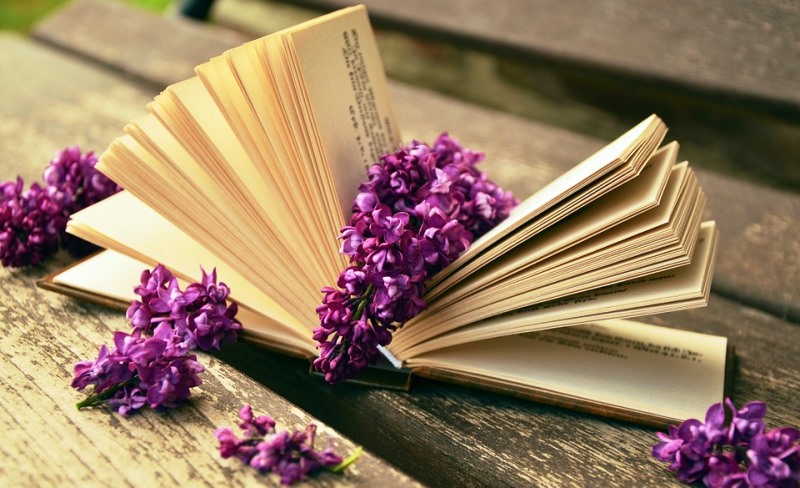 Article Name
8 Of The Best Contemporary Poets You Should Be Reading
Author
Description
There are a few great poets writing now that are worth reading. Here are the best contemporary poets you should know about.