A Pisces woman in love is angelic and mesmerizing; no man on earth can avoid that native mystery which she holds. Her bottomless eyes can look deep into you and see things that are beyond your imagination. Pisces women in love are not usually talkative. But when they do talk, they will confuse you as if they expect the other to clear the meaning for themselves! Appreciate her charm, but do know that in her heart, there's a wounded sensitiveness, and unless you both come really close, she won't tell you about it.
The Pisces woman in love is in for the whole shebang of romanticism. She believes in each and every love story that she has read or heard about since her childhood. Also, she will never lie because she cannot actually see the thin line that separates truth and lies!
---
Suggested read: 8 things to know about loving an Aquarius woman
---
A Pisces woman in love resists a suitor who comes from an unfamiliar direction. This is because the unknown scares her. From an erotic perspective, your Pisces woman will struggle between the worry of committing a sin and a fear of being deserted! To win her heart, all you need to do is to understand her insecurities and the complexities that she has created for herself. You can begin by reading the following qualities of a Pisces woman in love!
1. The hopeless romantic  
Image source: Google, copyright-free image under Creative Commons License
The love that is rose-tinted and a glorious fantasy, is the Pisces woman's playground. In her glowing imagination, the Pisces woman swirls with colors and dazzles like light from the waves of the ocean. However, most of these 'fishes' have no legs on land, and so when the Honeymoon ends, she will engage in love unhurriedly and carefully.
A Pisces woman in love believes in magic and mystery, similar to the watery, delightful world of the profound blue. Loving a Pisces woman is knowing that she loves being in love. Love to her is a flight of fantasy! Once you seduce her senses, there's nowhere else our girl would rather be!
Romance for the Pisces woman is like a summer storm – it begins warm like the warmth of a welcome rain, then goes through clashes of lightning and thunder, and finally passes away tranquilly!
2. The devoted partner
Image source: Google, copyright-free image under Creative Commons License
A Pisces woman is extremely faithful and devoted. Nothing makes her feel more complete than loving her man.
Speaking of attraction, the Pisces woman's secret weapon is vagueness. There is this aura of enigma and mystery around her, in addition to all that compassion, womanliness, and softness. Though you cannot call her aloof exactly, she will maintain a delicate distance which will keep you interested. When she feels an emotional jam, the Pisces woman tends to use a, "who, me?" approach! That's true for all women though! 😉
3. You are my strength and my weakness!
Image source: Google, copyright-free image under Creative Commons License
A Pisces woman in love gives a lot, but never her everything. You have to remember one very important thing when loving a Pisces woman: never assume your Pisces woman to be weak; but also don't make the mistake of guessing that she is strong! Complex, eh?!
What I am trying to tell you here is that a Pisces woman should never be pushed beyond certain limits coz though she tries to show that she has none, she tends to draw them every now and then. Try not to take advantage of this woman's good nature and readiness to make sacrifices. She sees these qualities of hers as her strength and not weakness, and expects you to understand that. However, she does need help sometimes. She may feel extremely lonely if you leave her all by herself to look after her life, especially when it is a mess. A Pisces woman interprets too much space as negligence and lack of love on the other person's part.
4. Emotionally yours!
Image source: Google, copyright-free image under Creative Commons License
Swaying with the currents, a Pisces woman in love is relaxed and has a laidback attitude. Quite naturally, the relationship also takes a calm turn after some time. Your woman is a pacifist and so she would somewhat not rock her boat if she sees that she won't gain much from it. A Pisces woman is imaginative yet sensitive. She is very emotional and will need you to safeguard her. She craves a sense of security from her relationship. She will be very generous with you and evoke an abundance of the oceans! To be the best partner to your Pisces woman, inspire her, protect her, and if required, even ground her illusions.
Pisces women in love are extremely sensitive to their partner's needs. In a world of users, they will be the providers. They are compassionate women on a mission to help the world. So please DO NOT take advantage of your Piscean lady!
---
Suggested read: 8 things to know about loving a Sagittarius woman
---
5. Because with money comes the problems!
Image source: Google, copyright-free image under Creative Commons License
Handling the finances is not a Pisces woman's forte. Only if she has more real signs dominating in her chart, she may be able to work around this. Though she is intuitive (very!), she is also pretty impractical at times. Financial decisions are usually based on emotions and not on logic!
The Pisces woman should be wary of the guys who sell her financial advice and get-rich-quick schemes. She has a pattern of getting caught up in the gravity of the moment. She might start feeling for the guy who she thinks is trying to help her money-wise, but in reality, is taking her for a ride. Her rational thinking, in such situations, goes out the window! She is a person who would not cheat others to earn a quick buck. So imagining that someone else could do that to her is impossible for her to believe!
Nonetheless, a Pisces woman in love will support her man with the dollar because she is quite good at making it stretch!
6. Not a material girl!  
Image source: Google, copyright-free image under Creative Commons License
I am sure that you know water resents constraints. So naturally, a Pisces woman will tend to prefer loose, flowing silhouettes. This mermaid of ours is in tune with the world she has created for herself and likes to wear clothes that are silky and smooth. Binding zippers or corsets are not for her! She will heart shimmer that appears like light reflecting on water. She adorns jewelry in highly unexpected places, btw! 😉
When it comes to fashion accessories, you might find your lady wearing anklets, toe rings, and moonstone brooches a lot. Jade is the Piscean's gemstone. Her main color, according to her zodiac, is bottle green. Ocean shades of cerulean and lime flatter her the most. Bright colors are best escaped.
Loving a Pisces woman means that you need to know she is a fashion chameleon. Soft lines, silhouettes that move and breathe will attract her. So you know what to wear the next time on a date. Tip: Look and feel relaxed!
7. The beautiful mess!
Image source: Google, copyright-free image under Creative Commons License
You know very well that there is a con of everything when overdone. Her extreme emotional nature also doesn't come without complications. She tends to get offended at the drop of a hat! Give her your opinion about the new glazed pottery or Spanish paella she experimented with, and she will rip your ears off! She is unable to tolerate criticism. A Pisces woman cannot withstand negative remarks from her significant other. She might also be prone to depression at one point or the other in a relationship. You need to help her wash away the blues. On the other hand, her helpful nature will ensure that she returns to her loving, placid self soon.
A Piscean woman tends to be highly creative. She is usually successful in the worlds of literature, theatre, and other forms of art. So when loving a Pisces woman, you need to brush up about artistic and creative pursuits. In case you are thinking of where to take her on a date, a night at the art gallery or a Weekender concert can be a superb idea! A Pisces woman doesn't fancy expensive restaurants and over-the-top gifts. She will be the happiest when you are sensitive to her hidden emotions.
---
Suggested read: 8 things to know about loving a Libra woman
---
8. Ginger up! 😉
Image source: Google, copyright-free image under Creative Commons License
Like every area of her life, sex is a very sensitive matter for a Pisces woman. She is playful and also sensual; creating fanciful settings in your bedroom can help you up the game with her! She basically loves making love! She wants the whole deal to be easygoing sometimes and erratic at other moments! Remember, the more you surprise her, the better it is for your relationship. She cannot naturally distinguish sex and love. For her, both of these are indissolubly intertwined.
Sexually, a Pisces woman in love tends to be on the submissive side. She will be very willing to please. She will want to try almost anything that you propose. Her desire to connect to something deeper through a sexual act is pretty strong. This is essentially true if your Pisces woman has a Moon and/or Mars in her Zodiac!
Your girl belongs to the Zodiac that deals with rebirth and eternity. It celebrates the end as well as the opening of the Zodiac wheel. Quite naturally, she desires balance in her life and loving a Pisces woman means providing her with this balance!
Featuerd image source: Google, copyright-free image under Creative Commons License
Summary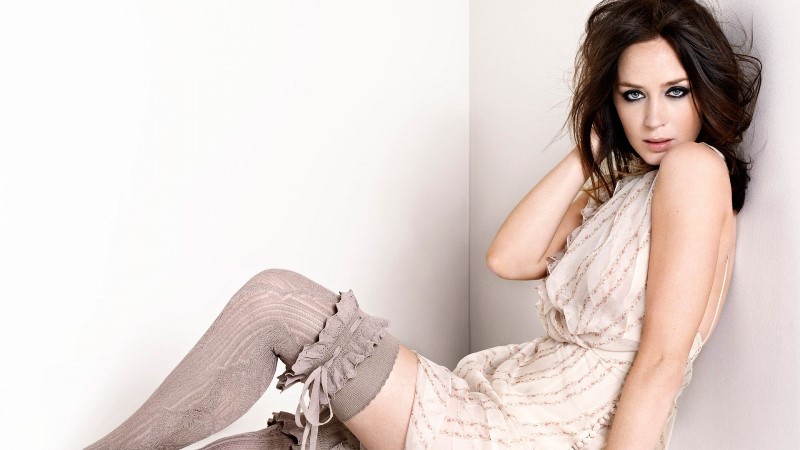 Article Name
8 Things To Know About A Pisces Woman In Love
Author
Description
A Pisces woman in love is a complex mix of contradictions. Read on to know more about loving a Pisces woman.