Let's begin with a word of advice here: In case you are trying to get an Aquarius woman under your 'grip'- DON'T! Can you bottle up four winds in one jar? Can you fasten the clouds? No, right? Yeah, so don't waste your time trying! Pinning down an Aquarius woman in love to some stereotype that you believe in, will force her to do what is not expected of her; that woman is a matchless non-conformist!
An Aquarius woman in love is electric and she is capable of electrocuting anyone who thinks otherwise! She is spontaneous, outgoing, quick, and innovative, ready to invent anything. Loving an Aquarius woman is a dream come true for any man who is looking for an exciting relationship.
Aquarius is an air sign. However, she is not like her sisters belonging to other light-hearted zodiac! An Aquarius woman in love is not a gentle breeze. She is a storm, a tempest filled with an inner vigor and power that can be a little intimidating! Just believe in her and go with the flow. When you pass through the storm, you will discover a very smart and independent woman at the heart of it all!
---
Suggested read: 8 things you MUST know about loving a Capricorn woman
---
Most of the Aquarian women usually have a grand, impractical, and philanthropic approach towards life and love. You can't doubt that when you have the likes of Oprah Winfrey, Virginia Woolf, and Germaine Geer among others to back that!
So how do you woo a woman like her? You don't! Just read what she is like, first, and then think whether you are up for the challenge! 😉
1. "You've got a friend in me!"
Image source: Google, copyright-free image under Creative Commons License
Walk down any street with your Aquarius woman and just keep a count of how many people stop to say hi to her! She is friends with almost everybody or at least that's what it feels like! In reality, there are only a chosen few who get too close to her. She can be a little reserved when we speak of revealing true feelings and emotions. As you get more intimate with your Aquarius woman, you will find that her friends circle is rather very small. Aquarius women in love usually expect you to be independent-minded and not have any problem with her casual hi-bye indicates!
An Aquarius woman is more than likely to surround herself with a broad spectrum of individuals showcasing an array of qualities. Many say that her thirst for variety springs from the fact that she herself is a little quirky!
2. 'Lucy in the sky with diamonds!'
Image source: Google, copyright-free image under Creative Commons License
Loving an Aquarius woman means that you have to be prepared to be bombarded by ideas! She will question everything and produce really imaginative concepts and designs. She will, however, put it all together and transform her ideas into a reality! She is a good leader, only as long as she can control her personnel in her naturally confident and unbending ways. She is a likeable and hard-working employee. Her areas of interest are usually photography, engineering, psychology, public relations, and marketing. She can also be great as an astrologer. Yeah, so be aware!
Lady Aquarius isn't very suited for a boring 9-5 job in a box! She repels them, as I told you, she is extremely independent for dull work. Never try to micro-manage your Aquarius woman. She is not someone who will like being supervised!
3. Never a losing hand
Image source: Google, copyright-free image under Creative Commons License
An Aquarius woman in love will take complete care of her own financial requirements (Wasn't I harping enough on her being independent already!). Your lady is a progressive-minded lass, and so she won't be a chicken when it comes to taking calculated risks with her investments. Unlike some of her friends who live to save or splurge, she is not very attached to the coin. She often wonders if she could give it away to someone who is in need of it. Loving an Aquarius woman also puts you into another occupation, that of an accountant's! You'll have to manage her finances for her. But bear in mind, I said manage, not control; there is a very thin line between the two, and if you step even one foot into the darker domain she will sense it faster than a bloodhound!
4. Your mother should know!
Image source: Google, copyright-free image under Creative Commons License
An Aquarius woman makes an excellent parent, though she might seem slightly distant at times (she needs her own space, remember?). She will require that little me-time for herself. Your kids are going to really benefit from mommy dearest as she will teach them to be their own individuals, just like she is. An Aquarian woman in love with her husband and family takes the trouble of understanding her kids and treats them with great care and respect. She will never be the kind that talks down their children. However, she is not the conventional Mommies who get down on all fours and play bear! Games that she lines up for her babies will be fun and unique, and yes, she will be very involved in them.
When it comes to her family, an Aquarius woman is proud about what makes her people exceptional and different. She is not one who will go on hiding her family's peculiarities from others.
---
Suggested read: What your Zodiac sign says about your kissing style
---
5. Too high for the supermarket
Image source: Google, copyright-free image under Creative Commons License
Loving an Aquarius woman means knowing that no common shopping place is going to excite her! Not a chance! You will find her more interested in thrift stores dealing with vintage pieces. She is one of a kind and so the fashion that she dons should be more of a statement than following the masses blindly in the name of trends! She is the one who will be flaunting a maxi when minis are the in-thing! She is blessed with a brilliant eclectic personal style and is not scared of dazzling those around her! An outrageous color combination looks like the perfect combo when an Aquarius woman decides to wear it! She is a lover of vibrant hues such as turquoise blue, neon pink, and emerald green!
Always aiming for the sky, the stirring blue seems like a natural color for your lady. An avant-garde wardrobe, modish hairstyles, and at times, off-the-wall grace in footwear selection, loving an Aquarius woman is knowing that she is a trend-setter!
6.  Too tough to love? Exactly!
Image source: Google, copyright-free image under Creative Commons License
To an Aquarius woman, many things are game on the mental level, and nothing ever has bigger risks than the game called love! She plays at her own pace and places the pieces as they are supposed to be. She will not skip a beat or make any false move. Yes, for an Aquarius woman in love, this is all fun! She is willing to take any role that her lover may please. She will do all this to keep it interesting. However, don't get me wrong and form an idea that she falls in love easily! Much to your surprise, she will take some time to connect emotionally and only then will she trust you!
Loving an Aquarius woman is being understanding of the fact that she will pose many challenges to you, owing to her strong-willed nature. To your woman, communication is vital for a successful romance and she is going to rationalize and justify every emotion!
7. Her universe is you
Image source: Google, copyright-free image under Creative Commons License
Once your Aquarius woman feels that connection and bond with you, she will give herself fully to you – freely and entirely! Being creative and random, your woman will provide you immense pleasure, which you had no clue, ever existed! Freedom is something that an Aquarius woman values a lot. She wants her partner to respect that. Also, she isn't a hypocrite. She will also give due respect to your individuality. Though she is a water bearer (her sign, I mean), she has the intellectuality of an air sign. If you think you are an ideal match for her, make sure you have brains enough to understand her diversity and the need for it!
---
Suggested read: 8 things you NEED to know about loving a Libra woman
---
8. A chemical reaction! 😉
Image source: Google, copyright-free image under Creative Commons License
For an Aquarius woman in love, making love is a cerebral affair! She wants you to be an Einstein or a Newton in the bedroom, someone who can dazzle and baffle her brilliant mind. (P.S.: If you are planning on being either of the two, please have a better hairstyle at least!) She is an envelope pusher. She is an experiment lover! She will not let anything or anyone try to infringe upon her imagination. Never!
So she wants an al fresco rendezvous out in the open? Not surprising to me! The pleasure of breaking the rules gets her adrenaline pumping, gives her that high! Your Aquarius woman in love has an unlimited edition of imagination! Her erotic fine-tuning accepts no opposition. When it comes to Aquarius women in love, it is all or nothing!
If you are already her love interest, I am sure you have realized that your life is never ever going to be dull again. Not even a single moment! She is lively, talkative, loving, and lovable! She is the one woman you can't afford to lose. If she thinks you are the right one for her, feel really blessed that you have found her!
Featured image source: Google, copyright-free image under Creative Commons License
Summary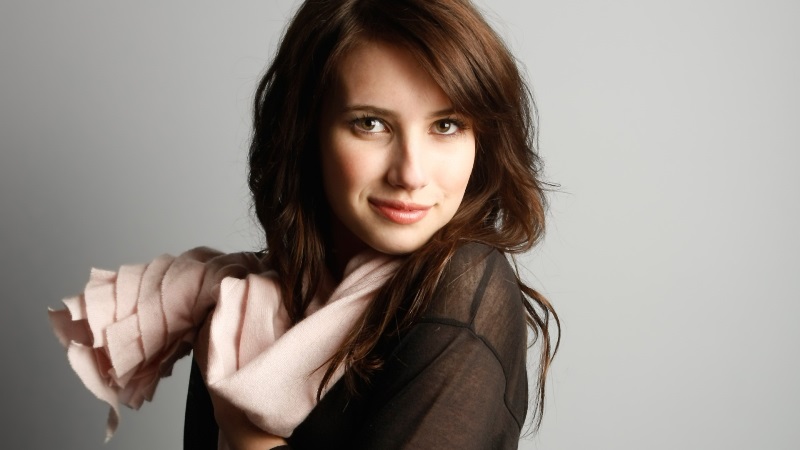 Article Name
8 Things To Know About An Aquarius Woman In Love
Author
Description
You can't try to mold an Aquarius woman in love into the perfect woman you want her to be. You can never hold the wind in your hand, can you? She's the same.