Loving a Sagittarius woman is understanding that love is an eternal mystery for her. While it is a highly sought-after prize, it is also the most hidden treasure. A Sagittarius woman in love is looking for a man who can match her mental and physical strengths, one who can explain to her the mystery called life, and one who loves her immensely. Too many qualifications needed for the job? Well, I promise you this is a deal better than your dream job, buddy!
A Sagittarius woman in love is trustworthy and straightforward. As she is scared of intimacy, her love naturally blossoms out from already-existing friendships. She is a woman who can play by the rules, maintaining an extremely attractive independence even when totally smitten – something that only adds to her aura.
---
Suggested read: 8 things you MUST know about loving a Scorpio woman
---
"Living easy and loving free" is our Archer girl's agenda in life and love. She is an idealist, and you can easily imagine her singing the song "I have a dream, a song to sing." In case you are dating a Sagittarius woman or eyeing one (don't tell me it's Miley Cyrus!), there are a few things you need to know. NLT will help you with that. You just have to keep reading (now, reading for a Sagittarius woman is a mandatory quality!).
1. Give me the truth!
Image source: Google, copyright-free image under Creative Commons License
A Sagittarius woman seeks the truth. She wants to discover everything about life. As she is supremely open-minded, she will be keenly interested in new and controversial areas of interest like religion and philosophy. Now, your work is to engage her in such discussions. This is the easiest way to grab her attention. Be prepared because very soon she will be asking you why the earth is round! Well, you can just tell her that your world is round because it revolves around her. 😉 However, just saying this will not work. She is extremely inquisitive, and though she will blush at your first response, she will be waiting for the real answer. She's one smart woman!
2. "Maps to the stars"
Image source: Google, copyright-free image under Creative Commons License
Another quick way to catch her attention is to talk to her about traveling! She loves packing her bags and leaving for the unknown! "The road not taken" is a phrase that this woman takes literally. A Sagittarius woman in love will expect her man to share her interest in becoming a 'Roving Snail'! To her, no destination is boring or too dangerous. Meeting new people and seeing sights never seen before are good enough baits for Sagittarius women in love. So once you make some introductory noises, go ahead and ask her about the last place she traveled to and then where she plans to go in the future. I can assure you that she will stick to you throughout the evening and entertain you with her escapades. Now, once you are a couple, you must take her on frequent trips (even if short), and I am not talking about family visit to Grandma's place!
3. "God is a DJ"
Image source: Google, copyright-free image under Creative Commons License
A Sagittarius woman is a bundle of sizzling energy. This should not surprise you since her ruling element is fire. Besides loving the outdoors, she also digs everything fast-paced and with lots of action! Yes, if life was Alice in Wonderland, a Sagittarius woman would be the rabbit! The clue here about loving Sagittarius women is taking them out dancing and get those beautiful feet moving or hitting the racing tracks! She loves letting her hair down every now and then, and loves to have a little fun. However, you must make sure that all this is not against what you like doing, because a Sagittarius woman in love becomes more sensitive than usual and as such would be upset if you aren't joining in on the fun as well.
4. "Never give up on the good times"
Image source: Google, copyright-free image under Creative Commons License
While her oomph will keep the relationship bubbling, a Sagittarius woman's energy also has a flip side. As soon as she gulps down a few vodka shots, she will hit the dance floor and you must flow along with her. Next, she will want you to drive her to the beach where she will ask you to play volleyball with her until the dawn breaks. Sagittarius women have immense stamina and can go on hopping from one place to another. While dating a Sagittarius woman, remember to keep her engaged in as many activities as possible. Without enough things to do, she will lose interest and become moody and also irritable. So a Sagittarius woman falling in love with you is easy, but retaining her is the tough part. Doesn't she sound like 'money'? Well, she is more precious than that!
---
Suggested read: Does your Zodiac sign affect the way you love?
---
5. "Papa, don't preach!"
Image source: Google, copyright-free image under Creative Commons License
Loving a Sagittarius woman means giving her enough of her own space. Personal freedom sits proudly at the top of her priorities in life. She will never be comfortable if she is in a relationship in which she is expected to toe her partner's line on living and loving. A space to pursue their own interests is vital to all Sagittarians. In this space, a Sagittarius will interact with her own social circle, and yes, this circle may or may not include you. In spite of the fact that she is in a relationship, she needs independence to come and go. I don't mean that they are prone to cheating. However, she will not allow you to 'own' her on any given day. The biggest mistake that you will ever make with your Sagittarius girlfriend is to fence her in and expect that she will make changes in her lifestyle to suit your preferences. Like an arrow which rushes from the bow of an archer, a Sag girl can never be held back. She will follow her calling.
6. Point-blank!
Image source: Google, copyright-free image under Creative Commons License
Her frank and unbound nature makes her very candid and blunt at times. You may feel disconnected with her when she tells you to your face that your cologne is strong and the bouquet that you bought her last week had some stale flowers in it. Also, the painting you bought last week only helped in making a dent in your pocket and is also not hung straight! Sometimes this outspoken nature may be uncalled for in social gatherings and you may wish that your girlfriend was a Scorpio, diplomatic and tactful. However, since you are dating a Sagittarius woman, you must know that this manner of hers is not motivated by malice. She is not Violet Weston of August Osage County, for God's sake! It is only an expression of her individual personality.
7. As long as I am breathing!
Image source: Google, copyright-free image under Creative Commons License
Your Sagittarius girlfriend's thirst for knowledge will make her little Dora the Explorer in fashion. She does not give a hoot whether she is making any fashion statement or causing a new trend with her style. As long as she feels comfortable, she is more than happy. Cotton, wool, and linen suit her best. She is in 'a love that never dies' kind of a love with maxi skirts. But, they must be colourful and bright. Baggy denims and sportswear are her favorites, as she need not apply makeup or even don any jewelry. She is a minimalist when it comes to accessories! She thinks that these adornments hide the real her and I certainly do think that'd be criminal! She is a simple bohemian girl who is as refreshing as summer rain!
8. 'Eternal' flame 😉
Image source: Google, copyright-free image under Creative Commons License
A Sagittarius woman in love sets everything on fire (sometimes literally!). This is absolutely fitting since she is a fire sign. And my, oh my, is she hot! To her, sex is pure physicality and not an emotional or even a practical 'position'. Self-reliant and super confident, you will experience a sensual animal in her who is thrilled by the idea of making love into an adventure. A Sagittarius woman in love is up for anything between the sheets. And better still, she's ready any time! 'Variety is the spice of life' is what she believes in when it comes to the physical experience. So you need to be artistic as well as creative in order to give her what she wants. Bold and brainy is something she is looking for in a man when it comes to finding a lover.
---
Suggested read: 8 things you NEED to know about loving a Libra woman
---
From the very beginning, you need to be attentive to understand what kind of a Sagittarius woman has swept you off your feet. If she is a pleasure-seeking kind, she will quickly react to a vacation around the world in 80 days or maybe the fact that you have bought yourself a lottery ticket. She will pray night and day so that you win. Lofty pleasures of life thrill her. Yes, she will willingly pay for the return tickets when you come back home from wherever you go.
The second type is the explorer who will love you all her life if you just carry a rucksack and take her hiking in the Andes! Sharing a tin of mackerel and talking about what to do next in life while inside a cave is her idea of a perfect evening with her bae!
The bottom line is, loving a Sagittarius woman is worth everything in the world. She is very sweet by nature. She will never refuse an ice cream date, nor will she refuse a new 'position.' You just need to offer her a spiritual meaning for both, and she is game! Let us know how it goes! 😉
Featured image source: Google, copyright-free image under Creative Commons License
Summary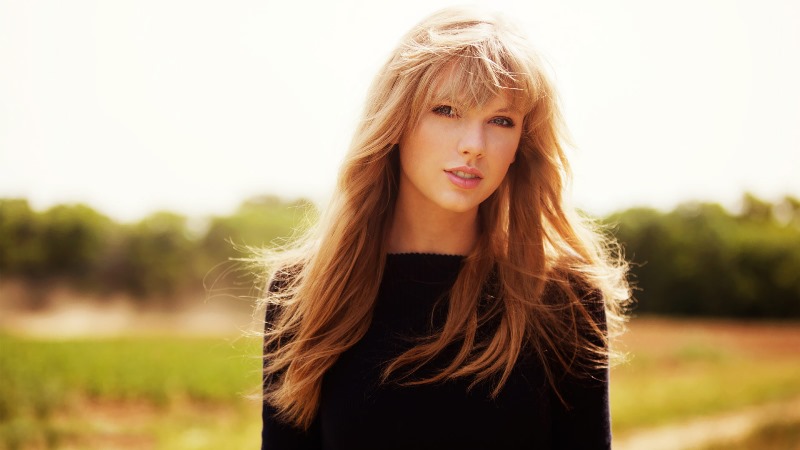 Article Name
8 Things To Know About A Sagittarius Woman In Love
Author
Description
A Sagittarius woman in love is an explorer at heart, who isn't afraid to try anything new. She's extremely open-minded and is sorta hard to handle.