The first wave 
On Sunday night last, Jasleen Kaur's Facebook post went viral. The post spoke of a night-time incident in Tilak Nagar when a man, on a silver Royal Enfield, apparently passed some lewd comment on the twenty-year-old at a traffic signal. The post also outlined how when she clicked a picture and noted his vehicle number, he went on to scoff and threaten her with dire consequences if she reported the case to the authorities. The post read:
This man (misnomer) made obscene comments on me today at around 8 pm near Aggarwal, Tilak Nagar. He was on a silver Royal Enfield, vehicle number – DL 4S CE 3623. When I told him that im clicking his picture and i'm going to file a complaint against him, he responded by posing for the picture and said- "Jo kar sakti hai kar le. Complaint karke dikha, fir dekhiyo kya karta hun main". But there was something that is disturbing me much more than his obscene remarks – the fact that it was a red traffic signal and 20 other people heard what he was telling me. Yes, no one minded. No one intervened. No one stood up for me. I decided to stand up for myself and lodged a complaint in Tilak Nagar police station with his photo and vehicle number. Share his picture and vehicle number as much as you can to pin this creep. (only if you care). Today he had the audacity to say these things to me, tomorrow he will have the audacity to move one step ahead and do it.
PS – I could've written here exactly what he said in his comments, but i don't want FB to remove my post.
and included a picture of the alleged culprit.
Image source: Facebook
As with any other eve teasing incident, people nationwide took it on themselves to ride high on keyboard activism and come out in support of the 'harassed' girl. As per a news report by Business Standard, Deputy Commissioner of Police (West), Pushpendra Kumar declared that Jasleen Kaur will be awarded Rs. 5000 for her bravery while Delhi Chief Minister Arvind Kejriwal was also reported to have appreciated the young woman's courage in bringing the incident to notice.
The second wave
With the kind of velocity the post picked in cyberspace, it wasn't long before some people pinned down the guy on Facebook and posted the link on his profile. While the police were, meanwhile, intent on tracking down the culprit and planning to book him under Sections 354A (punishment for sexual harassment) and 509 (word, gesture or act intended to insult the modesty of a woman) of IPC, the 'accused' named Saravjit Singh replied to the post:
Image source: Twitter
He said that he was stopped by Jasleen who was managing the traffic, even though he wasn't in violation of any traffic rule and was standing to the left as he needed to take a left turn. As the argument heated, the girl clicked his picture and made a note of his vehicle number.
The accused's mother, too, came out in open support of her son proclaiming that the accusations against her son weren't true and that the girl, in question, Jasleen Kaur, is actually an AAP member pulling off the story as a publicity stunt.
My son is innocent,girl(Jasleen) is misusing her political connections-Mother of Sunny,accused in eve teasing case pic.twitter.com/EW0nLDlm9o

— ANI (@ANI_news) August 25, 2015
As social media continued to roar over the issue, with no witnesses in sight and no clarification rolling in from Jasleen Kaur, people became divided on their opinion about who was speaking the truth and which story was credible. As pictures of Jasleen with Arvind Kejriwal started doing the rounds, people became furious for being used as pawns to propagate an apparently 'false' eve teasing case while Saravjit Singh was arrested and put behind bars.
Accused in Tilak Nagar eve teasing incident arrested, taken to Tilak Nagar Police Station pic.twitter.com/R3LvXlStFq

— ANI (@ANI_news) August 24, 2015
The incident created an outcry against the 'unfair' nature of the police proceedings as there was no credible evidence to take sides. The movement gained momentum on social media and started trending under the name of #FightBackIndia.
Sarvjeet Singh post shared on my FB wall. Let's #FightBackIndia call the witnesses now! pic.twitter.com/WaHlQAK35c

— Deepika Bhardwaj (@DeepikaBhardwaj) August 24, 2015
I demand @sardanarohit to invite AAPtardni @JasleenKaur89 on @ZeeNews. AAP drama must get exposed. #FightBackIndia pic.twitter.com/6ryUifLpj7

— ऑफिस ऑफ भुजंग प्रसाद (@BhujungPrasad) August 24, 2015
In the midst of a clear majority one-upping Jasleen's complaint by siding with Saravjit and his mother, Jasleen's father took to social media to express his consternation and anger at how her daughter's affiliation with a political party could be an open pass for anybody to harass her!
If she supports a political party then how does that give anyone the license to harass her?-father of Jasleen(victim in eve teasing case)

— ANI (@ANI_news) August 25, 2015
The third wave
The most recent twist in the tale has come in the form of a video uploaded by Indian News and Views, featured on Zee News, where a middle aged man has come forward as the eyewitness of the incident and vouches for Saravjit's side of the story to be what actually transpired:
Guess we need to wait for Jasleen's response to these latest turn of events!
Conclusion
While we really aren't taking sides, our contention is that false cases of allegation weaken the cases for other women who are really molested, teased, harassed or even raped! After the Rohtak sisters' case, the legitimacy of such cases is subject and for the wrong reasons. A single ripple on social media is bound to take the nation by storm when people do not even know both sides of the story. And just when new developments begin to come to the fore, people swap sides and shift their loyalties.
It is a rather telling example of how gullible we have turned in the face of the brand of armchair activism and the keyboard protests we make! And how the same is subject to use (of course) but misuse and abuse too – simply, because of the power we vest in it!
Story update on August 27th, 2015
The alleged accused, Saravjit Singh, and the alleged victim, Jasleen Kaur, have both come out defending themselves in this news video. Take a look:
Featured image source: Twitter
Summary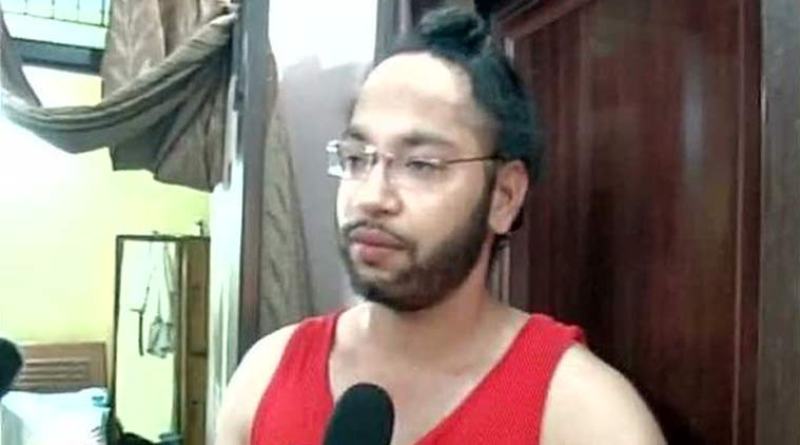 Article Name
Why The Jasleen Kaur Case Is A Telling Tale Of The Power Of Armchair Activism!
Author
Description
Everything you NEED to know about the Jasleen Kaur case and MORE! Are we really falling into an abyss of social media gullibility?