For a very long time, a clean-shaven man has been touted as the epitome of gentlemanliness. I have to admit, there is something appealing to gaze at a cleanly shaven man. It tells you that he is a man who pays attention to his appearance, that he respects himself not to go out with bristly stubble, that he cares what others might think of him. The opposite is true enough – i.e., having a beard – but only if it's maintained properly. A shaggy and unkempt beard is not at all appealing; instead, it puts off even with those with a sturdy constitution.
Wondering why I'm going on about a man's beard or lack thereof? I'll get to it in a bit.
Image source: Google, copyright-free image under Creative Commons License
Apparently, a rugged man with a beard is all the rage in the current dating sphere. And in comes Bristlr, which is just a social networking site which is "connecting those with beards to those who want to stroke them." Although not 'officially' a dating site, Bristlr wants to pair the bearded with those who admire them, and if the meeting goes beyond this admiration, then so be it.
The literature on the site explains:
"Most dating apps are pretty heavy going. We shifted the focus from hook ups to a more light-hearted, warmer-in-winter kind of thing. Instead of expecting to go home with someone, we hope to have a nice chat and share a mutual admiration of a beard or two. We like beards. Beards are great."
Image source: Google, copyright-free image under Creative Commons License
Bristlr was the brainchild of a 28-year-old software developer John Kershaw from Manchester, England. John, who is also bearded, said,
"At first, I thought it would be a hilarious joke. But when I posted the idea to Facebook, friends said, 'Haha that's hilarious, but really, you should try it.'"
Since the 'lumbersexual' fad seems to be keeping daters hooked this dating season, it was only a matter of time that somebody like John came along with an app to cater to the needs of several of his brethren who sport beards, and others who would like to stroke them. In case you're wondering just what does 'lumbersexual' mean, here's the answer to that. According to the top definition on Urban Dictionary, it means, 'a metrosexual man who has the need to hold on to some outdoor based rugged-ness, thus opting to keep a finely trimmed beard.'
Initially, John created a dummy page with a mock-up of the network back in October 2014, and "forgot about it for a few days." But when he logged on again, he was surprised to see many people had signed up for the pre-launch. Realizing the interest in his venture, John designed a sturdier prototype which he officially launched later that same month. Since the launch of the site, Bristlr has approximately 60,000 members worldwide, with people registering mostly from metropolitan areas, with an occasional regional media blitz.
John first saw a boom in memberships from Netherlands, then San Francisco, and New York. Although the membership clusters are 'totally random,' there were many Brazilian users who told him that Bristlr was exactly what they were looking for, since beards are considered very fashionable there.
"East coast America is more a fan of beards than west coast," said John. "And of course, Canada."
One distinguishing feature of Bristlr that sets it apart from the run-of-the-mill dating apps is that it actually lets you know if the message you received has been sent to others as well. That is, it lets you know if the message sent to you is just a copy-and-paste job from a wannabe Don Juan sent out to multiple women en masse.
Of the feature, John said,
"I view it as trying to make the service subtly more open and honest. It's important to me to keep Bristlr's positive and genuine vibe, and stuff like this is key to that."
The bearded founder is also working on another distinct feature that lets users rate another user's profile based on how much time he/she put in while crafting those messages. Currently, Android and iOS apps are available, but are still full of bugs, which John intends to fix once registration numbers grow considerably.
Featured image source: Google, copyright-free image under Creative Commons License
Summary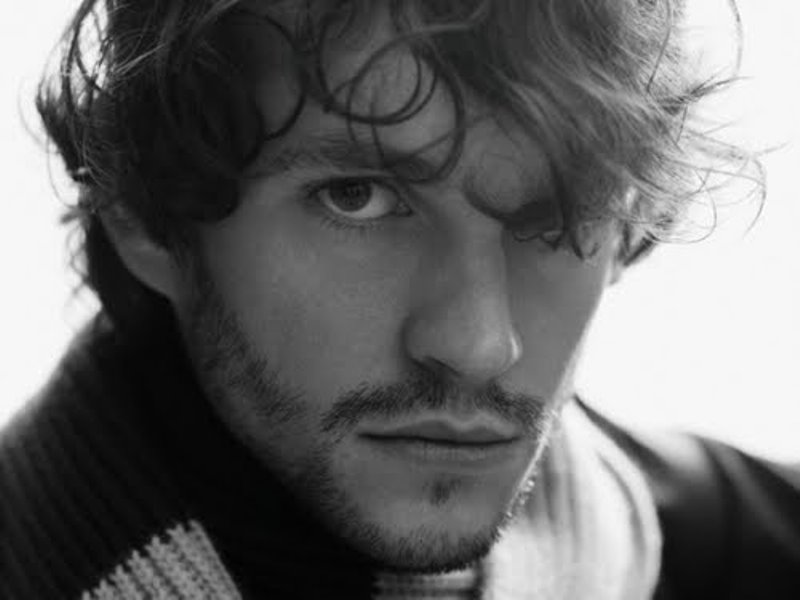 Article Name
Bristlr app connects those with beards to those who want to stroke them!
Author
Description
Bristlr is touted as the social networking site that connects those with beards to those who want to stroke them! Read on to know more about it.