We Indians have not only taken the concept of the singles bar and given it our own twist, we have also taken the idea of a 'dating venue' and completely desi-fied it too! For us, the standard options of cafés and pubs as possible meeting places are passé, and too pedestrian. We have chosen very exotic and a bewilderingly unique list of venues, and made them our own little coochey-coo spots. Not to mention, this jugaad of ours also finds resonance with our price-sensitive thinking too. Either way, this is something that is our very own courageous contribution to the world of love, despite threats from radical organizations.
1. Malls
You can easily spot couples roaming around, sitting on the steps, window-shopping, or simply sitting in the food courts (without having food) at malls. Where else would you get good ambience and air-conditioning for free?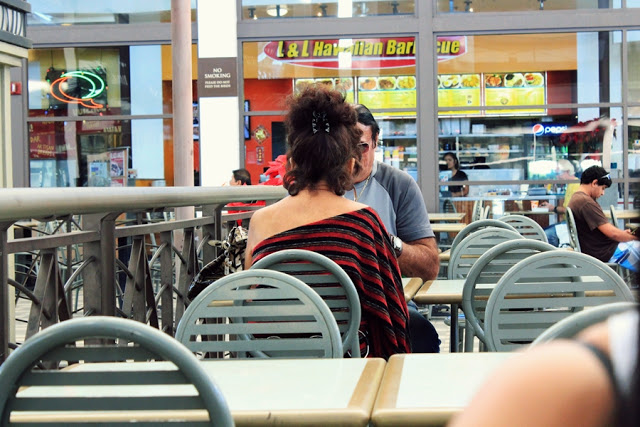 2. Movie Halls
Have you ever noticed the back rows and corners of a movie hall, especially those playing average flicks, which do not attract the masses? You'll see couples engrossed in conversation and hand-holding, and too busy with themselves to notice what is happening on the screen.
3. Parks
In a country where it is okay to piss in public, why shouldn't it be okay to kiss in public? Couples going to parks are able to enjoy fresh air and love, both at one go!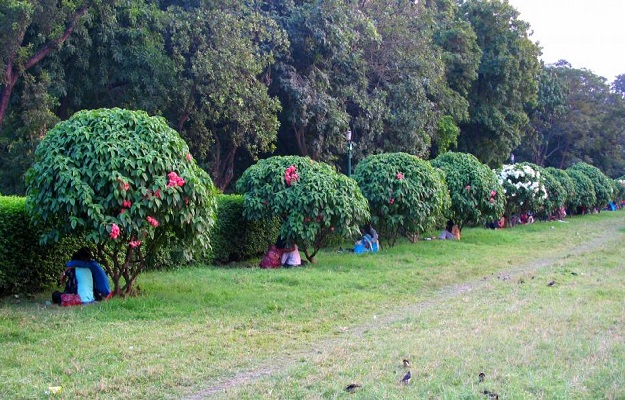 4. Parking lots
The privacy of your vehicle or the corners of a parking lot seem to bring out the romantics in us. Underground parking lots especially, can be a boon for privacy-starved urban couples.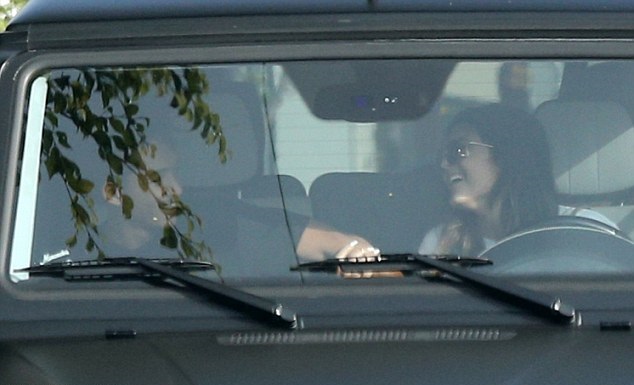 5. Beach Side
The cool salty breeze and the roaring sound of the waves make beaches a perfect site to show your love. Add to it the chaat-walas who can whip out masala puris and gol-gappas, this is just perfect. What is a little bit (lot) of dirt when you have your partner for company?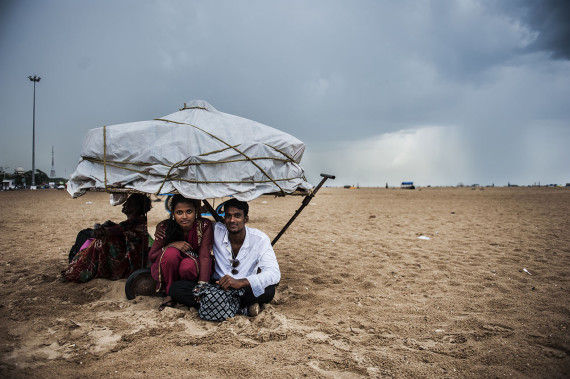 6. Beside Rocks
The crevices and the odd shapes created by rocky formations seem to be popular among couples, especially alongside the sea. The discomfort of sitting on jagged edges, and having to balance themselves even to have a simple conversation, seem to be no deterrents for our love birds.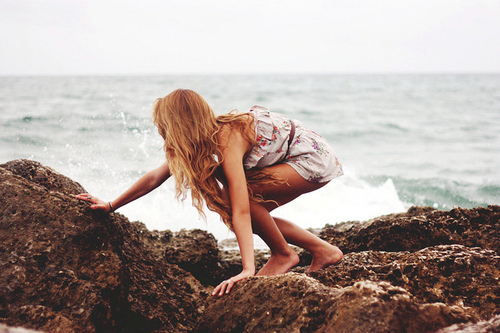 7. Behind Trees
Ever seen an arrow and a heart on trees? If you have, then think of the effort some poor fellow has put in to leave a mark for his beloved, while ripping out a few layers of precious bark. Couples seem to be drawn to the scanty shade of the trees like homing pigeons are drawn to their home base. Just don't pay attention to shaking trees as shown in cheesy Bollywood movies!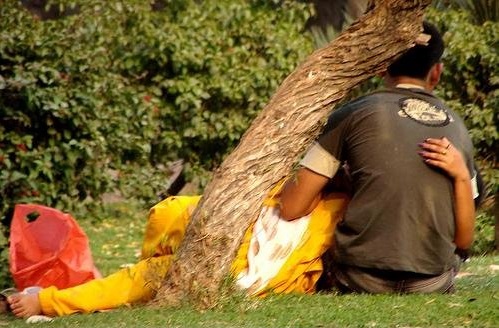 8. Street Side Vendors
Couples prefer to meet at these small, unhygienic, junk food vendors if they just want to have a quick word. It is easy on the pocket, and you get to enter the lottery for a free jaundice or typhoid infection.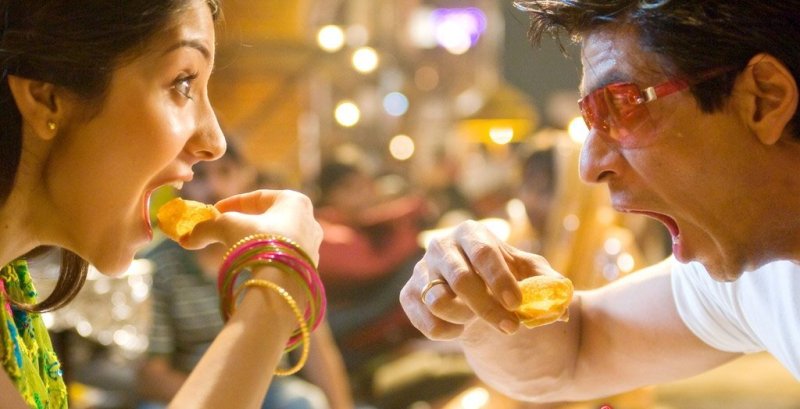 9. Roof tops of Institutes
Remember your school or college days and all those rumors about couples spotted getting cosy on rooftops? Well, those rumors were probably true on campuses.
10. Ride on Highway
Thanks to the government creating excellent highways across the country, our lovers can now zip around on two-wheelers and share long road journeys. The slightly well-off couples choose to do the trip in four-wheelers at a more leisurely pace. And of course, the only cost is of the petrol / diesel required.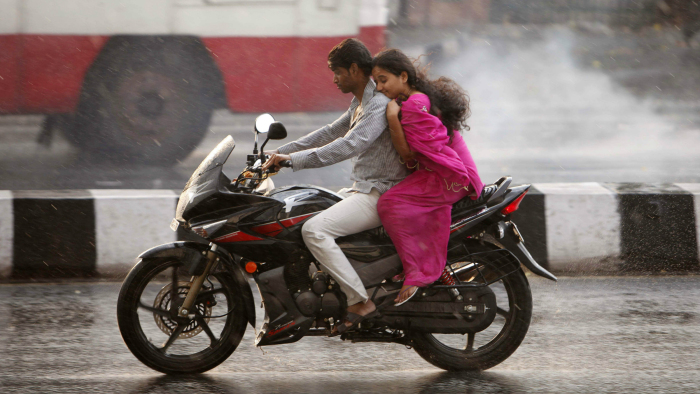 11. Old Monuments
Nothing brings about the romantic (and the knife) in us than the sight of a pristine, clean national heritage monument. The knife, of course, used to leave messages of "Munna heart Pooja," or for the more serious lovebirds with clearer end goals, "Reena weds Ramesh". The fact that most monuments have free or minimal entry fee, is only cause for celebration.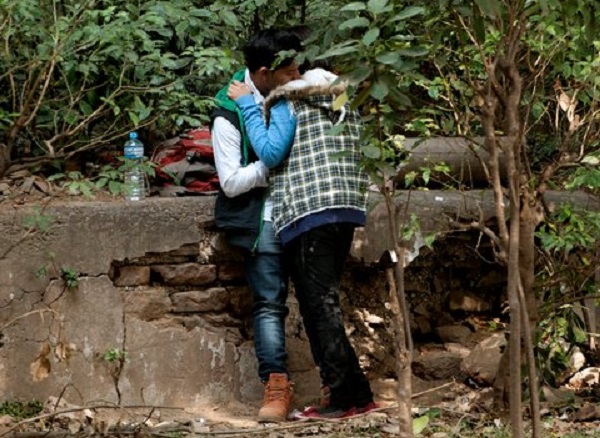 12. Street Corners
Sometimes, when the lady and gentleman miss each other and there is no time for a more elaborate plan, a quick catch up at the street corner, and maybe a quick peck on the cheek might be the only option if no one is around.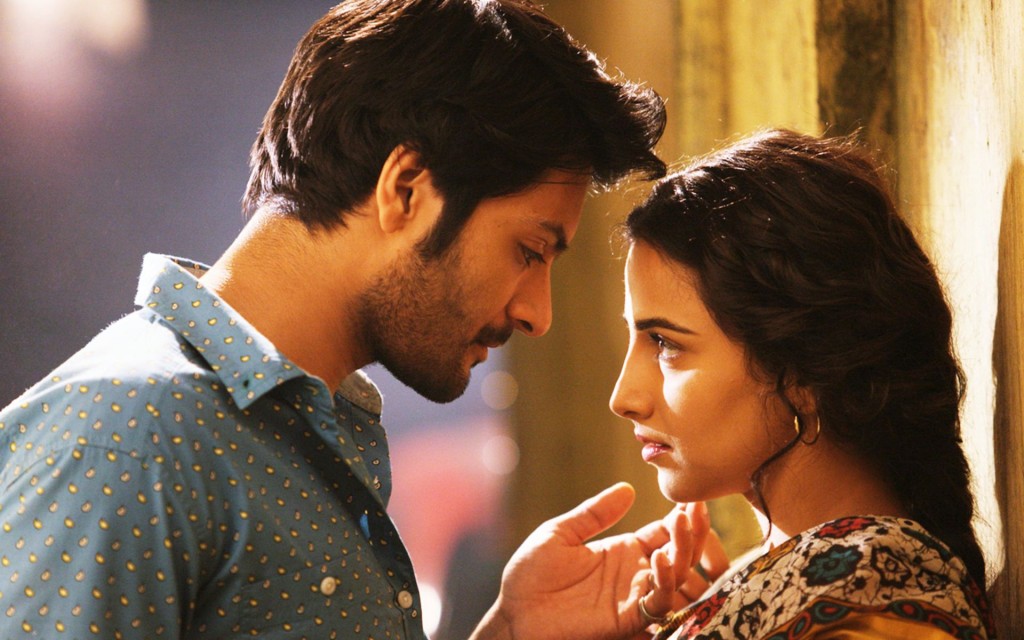 And finally, at home
If there is absolutely no other alternative, then the couples explore the last resort of meeting at home. In the guise of private tuition or group studies, they manage to snatch a few minutes of romantic time.