Technology has certainly created a whole new generation of pessimists when it comes to romance. Courtesy dating apps like Tinder or, to put it more explicitly, "hookup apps" that have mushroomed, nobody has the time to make some real connections! These romantic books are the best novels to read if you fear that you are also turning into a cynic yourself!
As a hopeless romantic, I have curated a list of the 15 best novels to read for every single woman who wants to feel love even more deeply. Remember, being a romantic doesn't necessarily require you to believe in the 'knight-in-shining-armor' idea, but more in the delight of companionship and being someone's one and only!
---
Suggested read: 15 must-read motivational books FOR women BY women
---
1. "I Wish You Were Mine" by Lauren Layne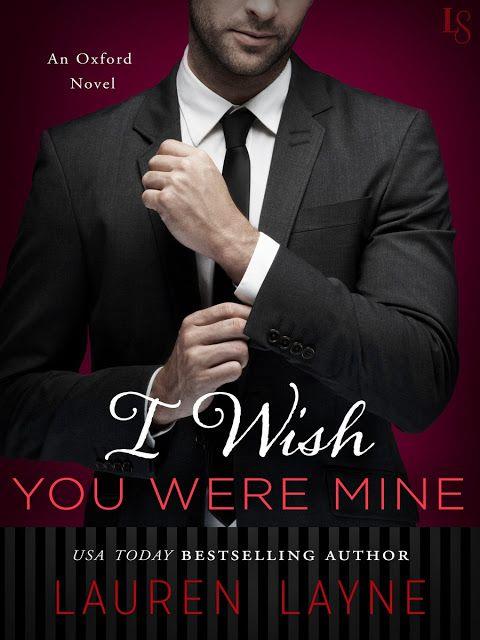 Image source: Pinterest
Don't we girls dig books where the best friend magically transforms into a soul mate after the first kiss? In this book, a former soccer player tries to rekindle his close bond with his now ex's sister, Mollie. However, soon both of them realize that there is a lot more happening between the two of them than simple friendship. A perfect example of how you always find love in a hopeless place. Thank you, Rihanna, for that one!
2. "Fools Rush In" by Kristan Higgins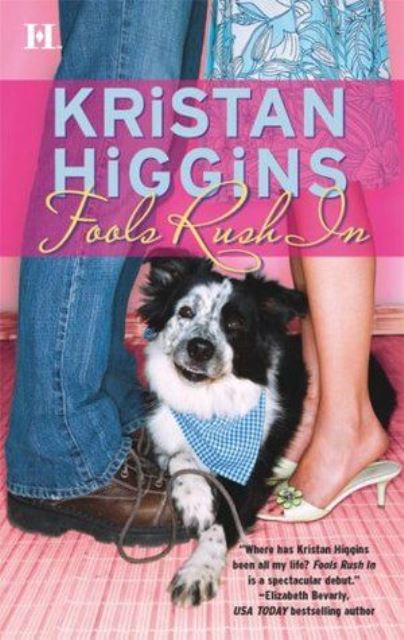 Image source: Pinterest
A gratifying career as a doctor on Cape Cod? Check. A pretty cottage that belongs to only her? Check. An adorable pup that is best for he only walks past the striking locals? Check! Now all that Millie needs is her golden boy, aka her (not so) former crush Joe Carpenter to notice her! However, heavens have quite a different plan for her as her friendship with Sam Nickerson, the local sheriff  becomes super distracting! This bloke definitely does not fit into Millie's master plan. But maybe it is just time for her to start scribbling a new list! 😉
3. "Tall Tales and Wedding Veils" by Jane Graves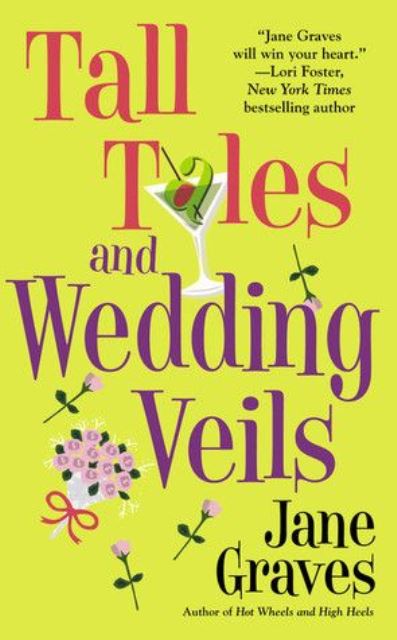 Image source: Pinterest
Heather is an accountant who was 'living' a very normal life until one day she ran into Tony, a charmer (!) in Vegas, played lady luck and actually celebrated a champagne-soaked night after he won a jackpot. However, this is not it. Next morning, both of them wake up to find, to their horror that they were so inebriated, they ended up tying the knot! Heather is definitely way more than what Tony bargained for: a quick-witted, adoring woman who is about to turn his life into a paradise, of which he is absolutely unaware!
4. "Anna and the French Kiss" by Stephanie Perkins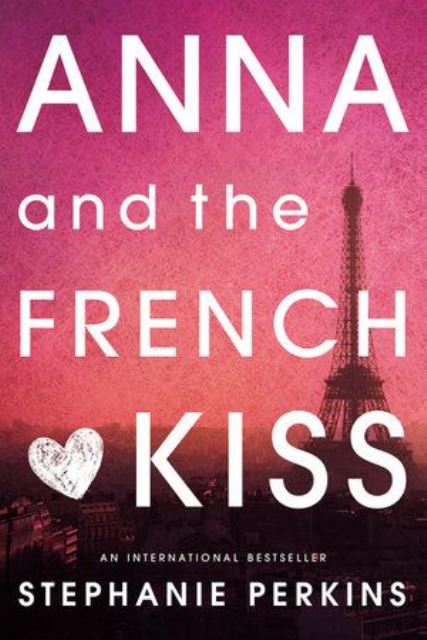 Image source: Pinterest
Anna is really looking forward to starting senior year in Atlanta. Here, she has a fantastic job, a caring best friend, and a hot crush who is on the verge of becoming something more. However, her parents want to send her to a boarding in Paris and Anna is very disappointed about it until she meets Étienne St. Clair, a smart, really handsome guy who has it all, even a serious girlfriend! Will things change between them in the city where dreams are said to come true? Will a French kiss cast its spell once again?! Read to find out! 😉
5. "The Notebook" by Nicholas Sparks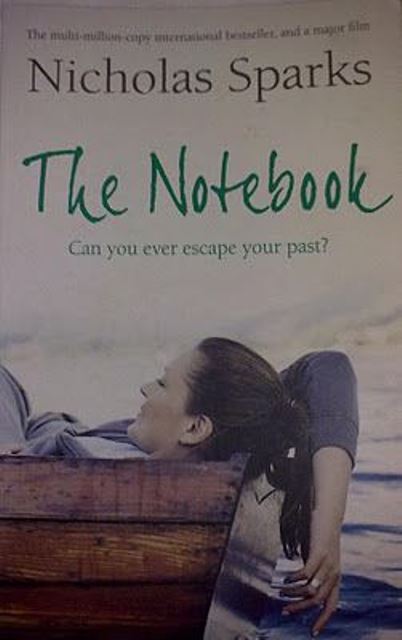 Image source: Pinterest
And how could you even think this wouldn't be on our list!
Nicholas Sparks is, unequivocally, the most celebrated romance novelist of our generation. All of his books could easily feature on this listicle, but this one particularly, is incomparable. This tale is a summer romance between two people who are pulled apart by social class in the early 20th century but reunite years later when the girl is already engaged to someone else. What happens next is for you to read.
6. "Doctor Zhivago" by Boris Pasternak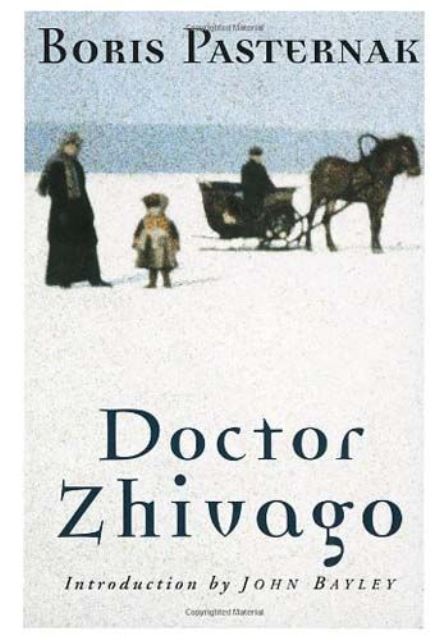 Image source: Pinterest
Are you in the mood for some vintage romance? Then Dr Zhivago is the answer! An enchanting yarn that speaks of forbidden love, this book revolves around a rich son of a business person who finds himself stuck between his career, family, and the girl he has fallen head-over-heels in love with. Set during the Russian Revolution, Zhivago is almost impossible to put down. The book was also adapted into a flick in the 60s and a television miniseries in 2002.
7. "Pride & Prejudice" by Jane Austen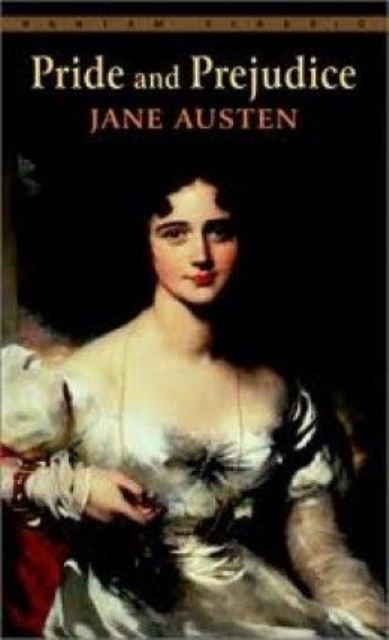 Image source: Pinterest
Austen is, undeniably, the queen of all classic love narratives! Pride & Prejudice isn't only one among the most celebrated novels in the English language but also one of the best novels to read if you are a single woman looking for love.
Elizabeth Bennet, a beautiful, proud woman (and rightly so!) is facing the possibility of marriage like her other four sisters, when a disagreeable relationship with Mr. Darcy (swoon!) turns into an extremely complicated scenario as the duo start playing the dating game in the 19th century!
---
Suggested read: 8 scandalously erotic novels you MUST read today!
---
8. "Outlander" by Diana Gabaldon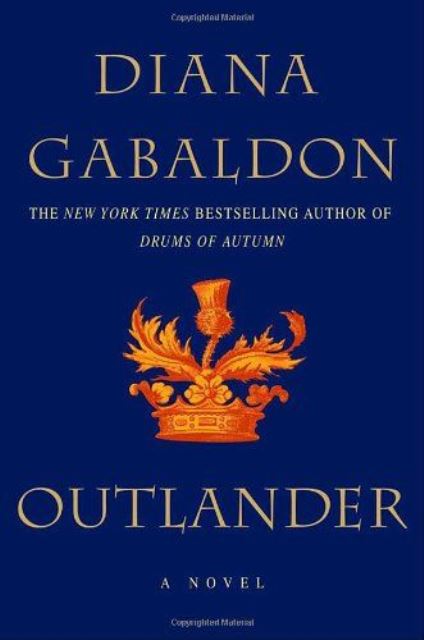 Image source: Pinterest
Gabaldon, apparently, doesn't like her books being labelled as romantic novels! However, this one definitely crosses usual genre guidelines! C'mon, let us be honest here: it is immensely, disgustingly, intensely romantic, ok?! Also, how Claire's (the protagonist) relationship evolves, drives the story forward in an enchanting way.
So, yes, Claire Randall's life is turned upside down when she bafflingly time travels to 1745 from 1945. To make matters worse (or is it ;)), Randall falls in love with two extremely different men from these two centuries! To find out more, grab a copy from the nearest bookstore!
9. "P.S.: I Love You" by Cecelia Ahern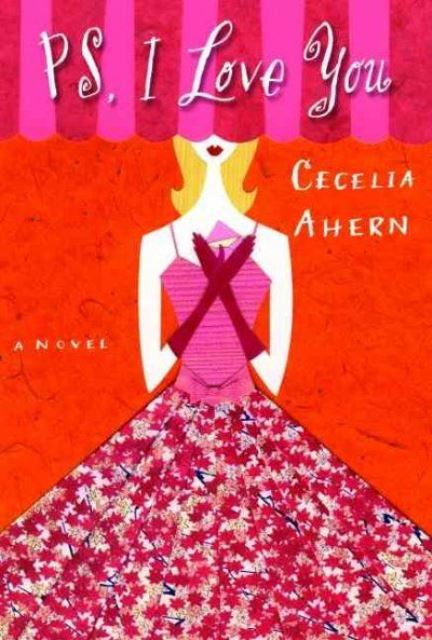 Image source: Pinterest
Prepare to cry. Real bad. Nonetheless, believe me when I tell you, you will absolutely love every second of this sob-fest! When Holly's husband (and soul mate) Gerry dies, her life comes to a stand-still. She is not sure how or whether she can ever move on. In such a grave situation, a bundle of letters from Gerry, addressed to Holly before he died, comes to her rescue. As Holly reads one letter for every month, she learns that the pursuit of love and happiness must always go on because life does the same.
10. "Twilight" by Stephenie Meyer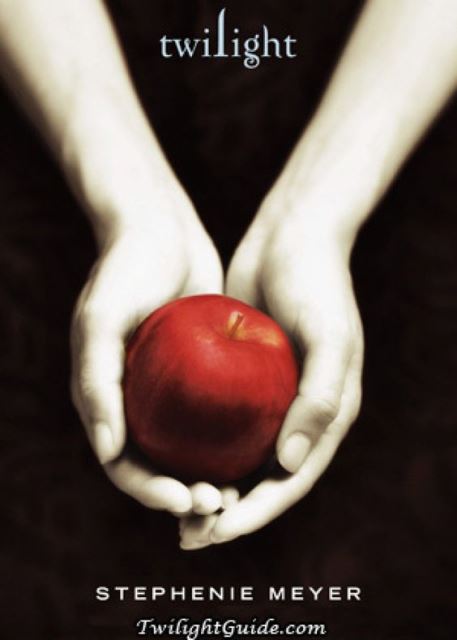 Image source: Pinterest
A paranormal tale featuring vampires and werewolves; with this book Meyer completely changed the way we look at supernatural YA romance. You may love it or hate it, but you just cannot ignore it.
So, basically, Bella, a human, falls for Edward, a vampire, and although both of them are willing to give their lives up to be with each other, things become very difficult since one of them is immortal. Trust me, you will get hooked to not just this book but the entire series!
11. "Eleanor and Park" by Rainbow Rowell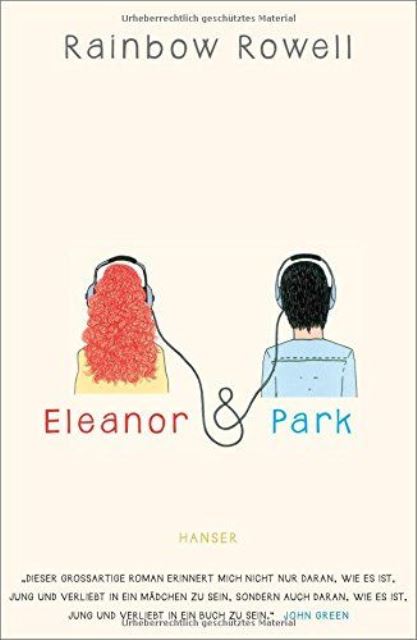 Image source: Pinterest
This blockbuster of a book proves how a YA romance too, can be heart-wrenchingly beautiful. In this book, we find two eccentric kids who share a love for comics and mix tapes, become great friends. As always, love, quietly replaces the friendship and comfortably takes her place.
If you too have ever fallen real hard for someone, this book will give you just the feels you need to acknowledge the fleeting first love moments that are too good to last!
12. "Me Before You" by Jojo Moyes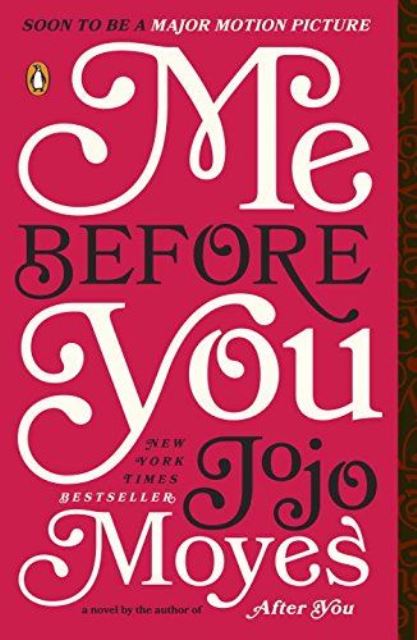 Image source: Pinterest
This is an odd and unexpected love story that's definitely going to keep you on the edge of your seat! Lou has a very predictable ordinary life until one day she falls for a paralyzed man who has no reasons to live for. This unconventional tale will hit the theatres in June 2016, and so I suggest you up the game by reading it first, and then go for the movie all prepared!
13. "The Fault in Our Stars" by John Green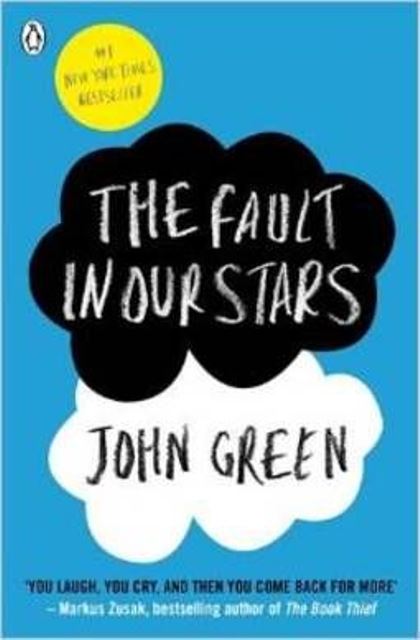 Image source: Pinterest
Oh! This tearjerker!
Green's sixth book comes from the point of view of a cancer patient who has only turned sixteen. Hazel meets Augustus at a cancer support group that she is compelled to attend by her parents. Soon the two fall for each other, well aware that she is a ticking time bomb, waiting to explode. Though heart-breaking, according to me, this book is an almost perfect love story ruined by the fault in the stars! A must read. Okay? Okay.
14. "Heartbeat" by Danielle Steel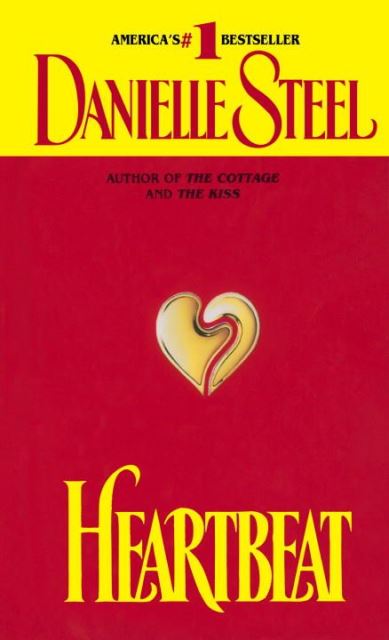 Image source: Pinterest
How two wonderful people become friends and then their bond transforms into love, despite and because of, the various obstacles life presents them with; in this book, Steel touches two heartbeats, and in doing so, a million reading heartbeats! It is all about whether you can forgive yourself, and give yourself a second chance to fall in love. A lesson worth learning.
---
Suggested read: Top 20 amazing books you MUST read in your 20s
---
15. "Just Kids" by Patti Smith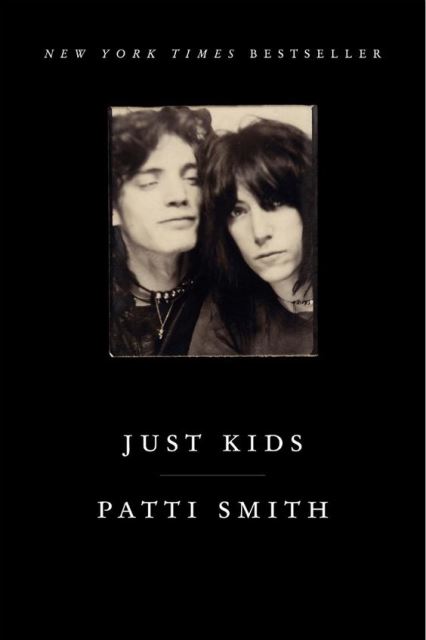 Image source: Pinterest
Let's cap off this listicle with a true love story! In Patti Smith's first memoir that got published in 2010, the 70s punk rock icon, explored her relationship with photographer Robert Mapplethorpe (also an artist), that the fans were completely unaware of! Her account is honest, and a very innocent one, against the background of her badass life! This is how love looks for a young girl who is still trying to understand herself and her standing in society!
Did we miss out on anything? How about suggesting books to read that you think are a must for single women looking for love? The comments section should never be empty guys, when so many bibliophiles are in the house!!
Summary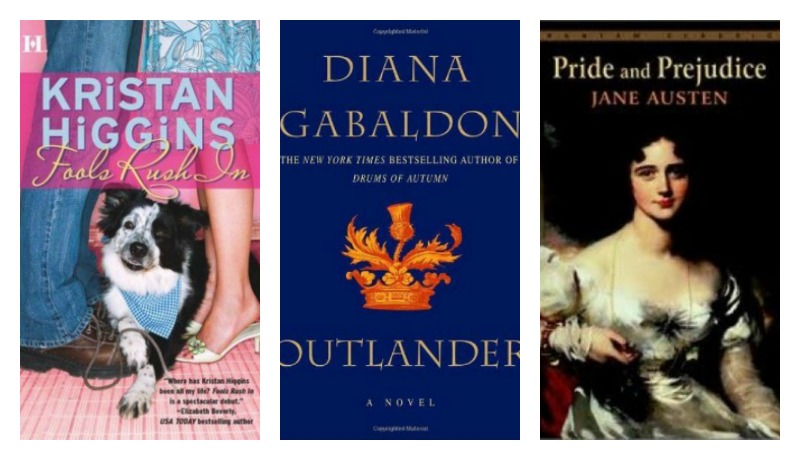 Article Name
15 Best Novels To Read If You're A Single Woman Looking For Love
Author
Description
If you're a single woman on the lookout for love, then these 15 best novels to read list is your go-to collection.