Who hasn't been bitten by the love bug before? Today, we live in a world that is more and more technology-dependent and our love lives are not immune from this, thus explaining the current popularity of online dating. Though online dating is something that every one of us has heard about and maybe even tried at least once, many still don't have the right idea about what this flirty matchmaking is. Well, worry not, because here we will tell you all about what it is and it isn't. So, just sit back and enjoy the ride.
What is online dating?
Image source: Shutterstock
Online dating is an evolved form of dating as you know it. The Internet is full of a variety of dating sites that can help you find romance. You can find the right platform that suits you the best from a huge selection – there are sites that are free, dating sites run by experts, and others that feel like chat rooms perfected with the love theme!
You can sign up on the one that you like the best and create a profile with your info. You get to connect with people from all over the world who are looking for love, just like you, and… date!
It is JUST like regular dating just ONLINE! (That about sums it up!)
---
Suggested read: 20 things you should NEVER put in your online dating profile
---
What online dating is NOT
Now this is the real question. There are so many questions and misconceptions that people have about this virtual matchmaking portal. Here we will discuss the most popular online dating myths that need to be busted right away.
1. Online dating is the consolation for the losers in real love
Image source: Google, copyright-free image under Creative Commons License
Oh, that is so not true! Saying that the people registering on these dating sites are people who have run out of chances at real love just isn't true! First of all, love is love (irrespective it being sought online or offline), and secondly, stop being so judgmental! You can also find people from all walks of life, a little shy in nature, late bloomers, and folks just like you as well!
2. It isn't real folk you'll come across – it's an alien's den!
All I know is that people on online dating sites are just like people in your life – some are happy, some are friendly, some are aggressive, some are the girl next door type, some are from planet 'special,' and still others are certifiable creeps and pervs. This type of dating is going to be just like any sort of dating (or love on the whole) – you'll have to communicate, understand, and respect your differences, adjust, and make the relationship perfect!
3. It only gets you a single night of romance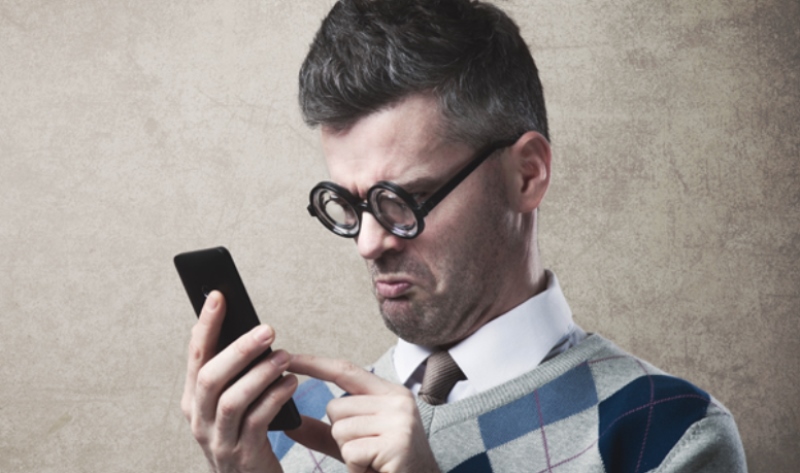 Image source: Google, copyright-free image under Creative Commons License
Now, go and ask half the population of the 'modern world' whose relationships started online! If the general view is to be believed, people who turned their online meeting into holy matrimony do exist, and are happier just like (and even more than) the regular folks who met their significant others offline. At the end of the day, online dating is a platform that helps you find whatever you're looking for – a one-night stand or a date or a relationship that could eventually turn into marriage.
4. Shouting out loud – 'I date online' gets you 'boos'
There is an unspoken fear that if you're dating online, then you're in a relationship that dare not speak its name! Telling the people around you that you're in a relationship that started online is inviting them to mock and embarrass you. This is simply not true, since more than half of all relationships nowadays start online. It doesn't reek of desperation as some people would have you believe.
5. Dating is fine, but you can't hope for 'love' online!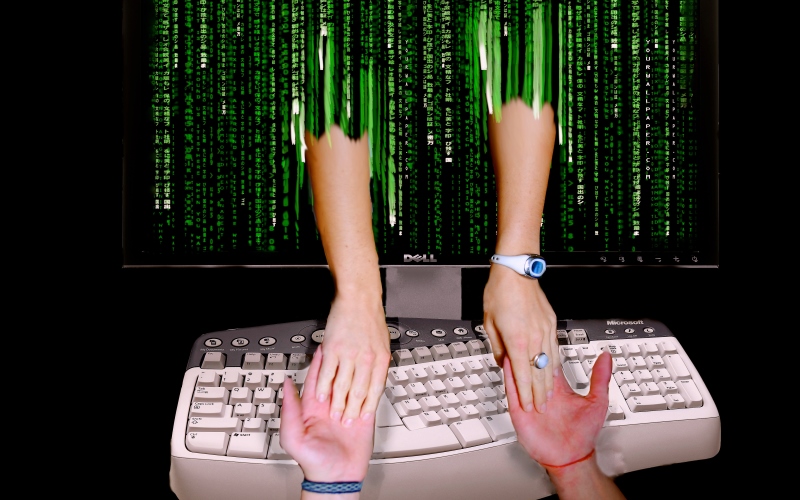 Image source: Google, copyright-free image under Creative Commons License
Who made that rule? Love is unconditional; it'll come to you when it does, and it doesn't matter whether it's online or offline. Whether your awkward first date turns into love depends on how comfortable you're with each other, how you both connect, and how deeply you want to be together – definitely not on where you started from (so – a single date or a love of a lifetime, it's on you pal!).
---
Suggested read: 12 tips that will help you crack the online dating world
---
6. Trust is off the table when you date online
Some people may exaggerate their details like height and achievements a bit, but here's my question – who doesn't? When it's the question of generating a great first impression, you might do it too! For those who have been tricked by a fake profile, you have my sympathy, but people can be fooled in real life dating as well. Once you decide to take your dates to another level, it definitely won't just be because of the extra two inches of height or the goodwill medal the person bragged about! The point is, you might have to bite a few sour apples till you taste a sweet one.
7. Online dating could tax your pocket dearly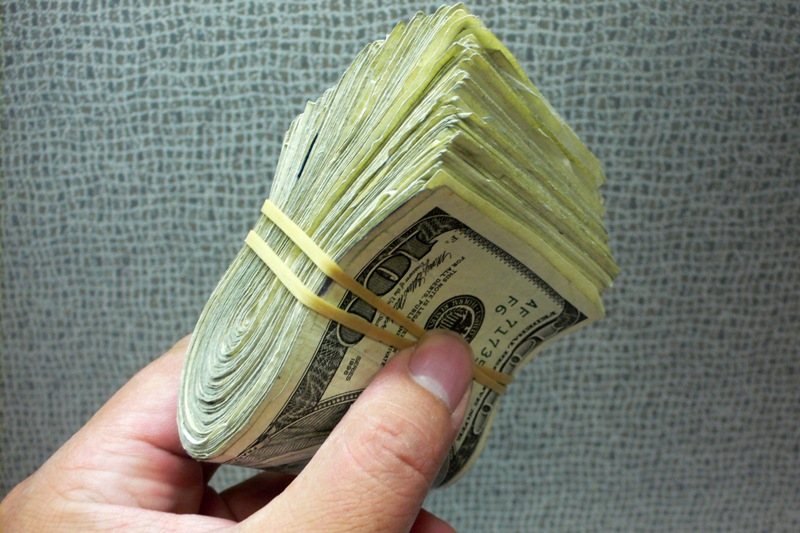 Image source: Google, copyright-free image under Creative Commons License
That's completely not true! There are many sites that do charge a high amount for the dating services they provide you, but there are plenty of free platforms as well! So, with an incredible selection of dating platforms to choose from, you can happily carry on finding love without upsetting your bank account.
8. External beauty is what you fall for
I won't protest if you say that the beautiful or interesting pictures is why you approach the person in the first place, but I'll strongly disagree if you suggest that this is what you'll fall for – no! Like every other relationship – the personality, humor, intelligence, and understanding of the person matters as much in online dating as well. So, like hearts always have, they'll still fall for the real (and complete) person, not just the pretty face.
9. The playground is closed for folks beyond the 30 to 40-year-old boundary
Hah! Keep telling yourself that. If women above 30 are engaging in online dating, then so are men (and vice-versa). And again, like in every other love, age is just a number here as well. If you're young at heart and full of love, you'll definitely find the perfect someone that reciprocates the same enthusiasm, no matter the age!
10. Your dating adventure can take a dangerous turn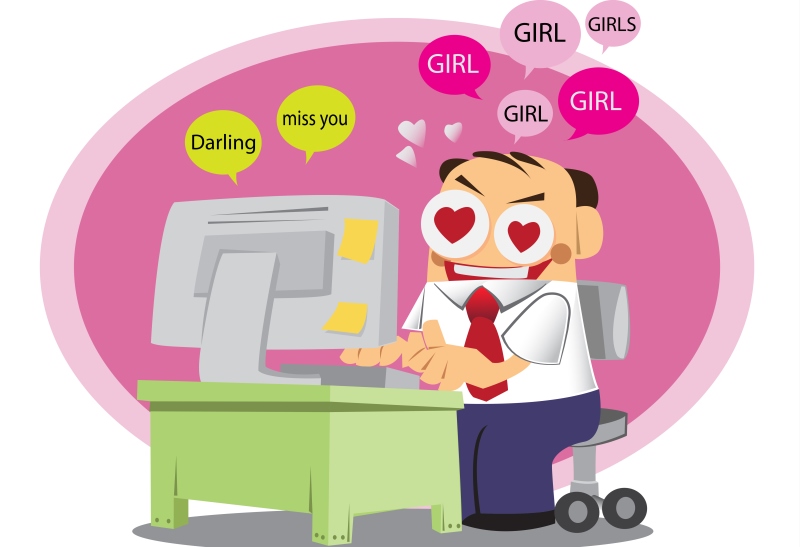 Image source: Shutterstock
As far as dangerous situations in online dating go, it's just like any other dating situation. You can fall for the wrong person or get your heart broken (which, I hope never happens) but sadly, it can happen anywhere! However, whether it's online dating or offline, beware of con artists, scammers and the like.
11. It's impossible to find the perfect match with so many people
Well, you meet at least 20 different people in your everyday life, which accounts for hundreds in a month. I can't see how it is any different on a dating website. And as far as finding the perfect match for you, I believe that you have to make every relationship perfect by accepting, appreciating, and falling in love with how imperfectly perfect it is.
---
Suggested read: Online dating scams: Things you MUST know to protect yourself
---
12. Online dating comes with a specific recipe
Yup, right! Just because it is now online, the love game must definitely have some cheat codes. Here's a reality check for all those who believe in things like these – whether it's old school or new school love, it was never and will never be a game. There'll never be a recipe to make someone fall for you. Attraction, maybe, but 'love' is something that comes from deep within the heart and there's no magical trick that can make the heart love someone.
Ah! Now that we've debunked these myths about online dating, we sincerely wish that you're all motivated and well-informed to kick your hesitations and second thoughts to the curb, and find the love and romance you've been waiting for after all this time. Whatever you do, just remember that it just doesn't matter how you meet the person; when you find the person your heart beats for, you'll know it and your dream of love will come true.
So, happy online dating folks; go ahead and click your way into love!
Featured image source: Shutterstock
Summary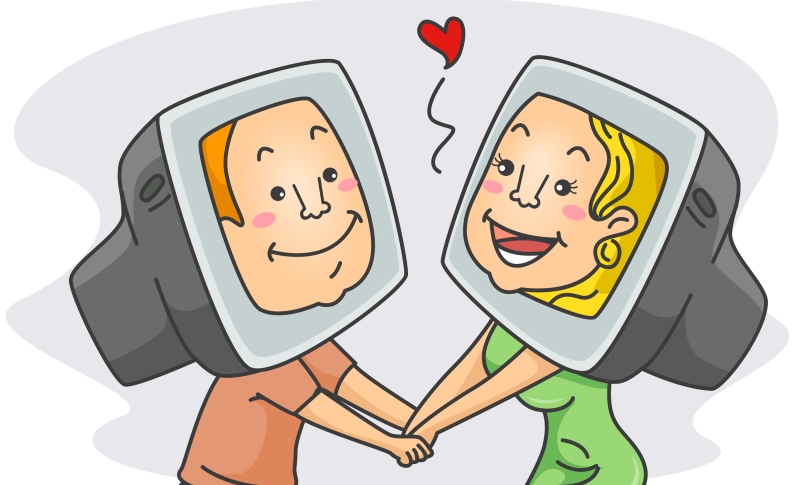 Article Name
12 Misconceptions About Online Dating That Are NOT True
Author
Description
Online dating has always been mired in misconceptions and myths. But it's about time we busted those and let you find love - online or offline, eh?