Almost every makeup wearer invests in a setting powder, and yet so many people make rookie makeup blunders. Why? Because they put their money on the products that shouldn't deserve any attention. Also, buying an expensive product that has amazing reviews will not bring about any change in your makeup woes if it is not formulated for your skin.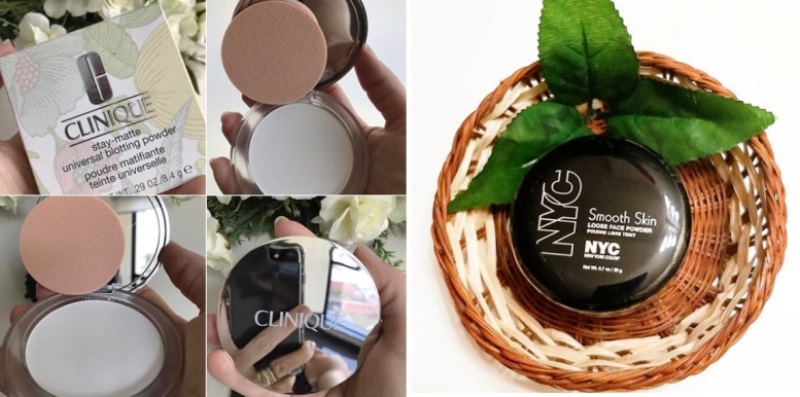 Before purchasing a setting powder, it is essential that you see that it suits your skin type, because what works for dry skin will wreak havoc on someone with oily skin or combination skin. Before we tell you about the best setting powder for oily skin, let us delve a little deeper into how to choose a good face powder for your skin type.
---
Suggested read: Here's The Best Powder Foundation For Oily Skin
---
First of all, it is essential you know the difference between a finishing powder and a setting powder for oily skin. A finishing powder lends full coverage and is high-definition. As a result, it should be applied only if you are about to work on the ramp or the red carpet, or have a photoshoot. To simply set your daily makeup, put your trust into setting powders. These products, as their name suggests, set the makeup, and prevent it from bleeding, which is all the more a concern for people with greasy skin.
So why does one need to go for the right formula? Because, if you don't, your setting powder will not serve your needs. Now to find the right formula, one must be ready to kiss a number of frogs. To do that, grab a clean powder brush, (yes you need the right applicator!) and dip it into the powder. Now remember to tap off the excess and lightly press across your forehead. Gently go down the nose, and press over the chin. This will mattify the T-zone. Remember to press the brush on your skin lightly and not drag or swirl it across the face. You are also not brushing the powder; you are applying it.
How to choose the right product?
To get yourself the best face powder for your oily skin, you need to keep three things in mind. The shade of the powder, your skin type, and the problem areas you need to focus more on.
A translucent powder is the right choice, if you need a face powder that blends into the skin well and sets makeup perfectly. Also, if you want to wear the powder alone, then definitely go for a translucent powder.
However, for people who want to apply the powder over the foundation, it is essential to pick a light formula. When applied over a cream or a liquid product, powders tend to go dark. That's why, opting for a light setting powder is a safer option.
Now, the areas that you target the powder is crucial. And how you apply t, will determine the kind of finish you achieve. If you want a dewy texture, then apply very little of the formula. For a matte finish, however, you need to apply the setting powder all over your face.
There are two types of face powder: Loose and pressed. Let's find out how they are different, shall we?
Pressed powders on oily skin render an opaque appearance while loose powders give a sheer look. Though both work well for oily skin, it is better, in our opinion, that you go for pressed powders for the simple reason that they are more convenient to use and not messy.
Also, pressed powders are more effective in hiding minor flaws like redness, blemishes, spots as well as uneven skin tone. This is because of the high concentration of pigments in this formula.
Also, it works amazingly well for people who sweat a lot and have an extremely oily skin. Also, if you live in an area of tropical climate, then you need a product which will prevent the bleeding of the rest of the makeup; you will need a product that apart from setting the foundation also absorbs extra oil efficiently. It also does not settle into the fine lines around the eyes and the lips, so it won't highlight what you intend to conceal.
---
Suggested read: Do You Know Which Is The Best Powder Foundation For Combination Skin? Find Out Here!
---
Best setting powder for oily skin
Here are the five best setting powders for people with oily skin. Invest in one or all of these products, and see how your makeup game is bettered by several notches.
1. Fit Me! Matte + Poreless by Maybelline New York
The first product on our list is the Fit Me! Matte + Poreless, a Maybelline New York formula. It is the best setting powder for people with oily skin type. The product gives a natural glow to the skin, while absorbing the extra sheen and luster, typical of greasy skin. Also, since it matches the natural skin tone, the texture it provides gives a nude, no makeup, appearance.
Also the formula is a long wearing one that lasts for up to 12 hours. Owing to its Perlite Mineral Technology, this powder gives a matte finish to your oily skin. Free of oil, this formula prevents the clogging of pores, which can be unfavorable for skin with overactive sebaceous glands.
2. Stay-Matte Sheer Pressed Powder by Clinique
The next formula is the Stay-Matte Sheer Pressed Powder by Clinique. It is a long-wearing product that does not bleed or smear off way too easily. You will not require frequent touch-ups, or any touch-ups for that matter. It controls the production of oil by sebaceous glands, all through the day. If you ask us, then this is definitely the perfect finishing powder for people with oily skin. You can try the "Stay Neutral" shade if you like the nude no makeup look. However, this shade only works for people with fair complexion.
The coverage provided by the formula ranges from sheer to moderate, and you can target it specifically on the areas that secrete more oil that the rest of the face. You can use it with or without foundation.
The product is lightweight, and yet buildable. Applying it is a cakewalk since the formula easily blends into the skin, rendering it some au naturel look.
3. Stay Matte Pressed Powder by Rimmel
This is one of the best over-the-counter pressed setting powder for oily sin. It lasts so long that you don't need to bother yourself with touch-ups at all. Also, it does not cake, in case you were wondering. J
The powder is very easy to apply and is also buildable, which means you can achieve the coverage you desire with this formula. The product helps get rid of the undesirable sheen that oily skin generally has, while lending a natural glow to your face.
For those with a difficult skin tone, this is your go-to product. The product works for people with yellow undertones as well as those with pink tones because it offers the ideal balance.
4. Smooth Skin Loose Face Powder by NYC
The Smooth Skin Loose Face Powder by NYC is a loose powder that not only sets the makeup, it also evens out the skin tone, while leaving the skin soft and smooth.
To apply makeup like a pro, you need to invest in this beauty of a setting powder by NYC. The best thing about this formula is that it works as both a sheer setting powder as well as a finishing powder for a full-faced makeup. Once you apply the powder, it won't leave any trace behind, and that is the sign of a good makeup product.
The powder's main element is calendula extract which has been used for ages to give the skin a youthful glow.
5. Clean Matte Pressed Powder by Covergirl
The last product on today's list of best setting powder for people with oily skin type is Clean Matte Pressed Powder from Covergirl. It is free of oil as well as fragrance, which makes it such a popular choice among people with this particular skin type.
It is dermatologically tested, so there is nothing you need to worry about. It will neither clog your skin pores nor will it cause skin breakouts. The formula is infused with oil absorbers, which soak up the excess moisture from your skin, giving it a matte finish.
The powder is long lasting, and you need not worry about clumps on your skin as there will be no oil to cause clumps in the first place.
---
Suggested read: Great Tips For Picking The Best Setting Powder For Dry Skin
---
That is all we have on today's post on how to choose the best setting powder for oily skin. Was this helpful? Will you be recommending it to others too? If you have makeup queries that you would like to share with us, then please do so in the comment section below. Our experts will get back to ASAP.
You can also subscribe to our newsletter to receive these articles in your inbox every day.
See you again tomorrow!
Summary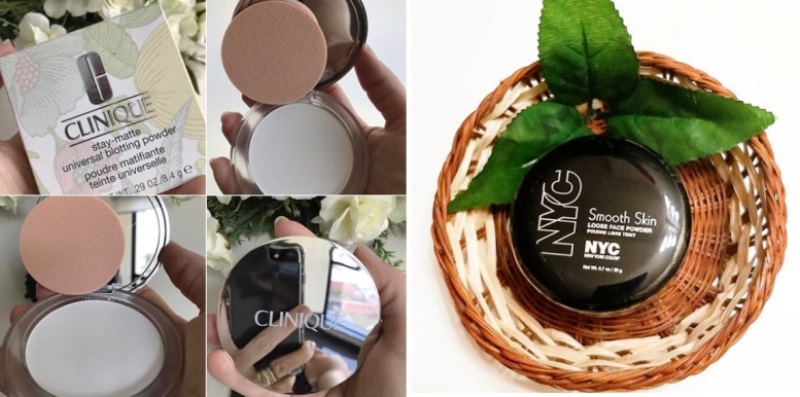 Article Name
Essential Tips You Must Know To Choose The Best Setting Powder For Oily Skin
Author
Description
Let us tell you about the best setting powder for oily skin, and also delve a little deeper into how to choose a good face powder for your skin type.