There is nothing that a good powder foundation cannot solve, right? Well, okay, there are some things that it cannot solve, but for a person with dry skin, it is the most essential makeup product ever! In today's post, we will help you choose the best powder foundation for dry skin.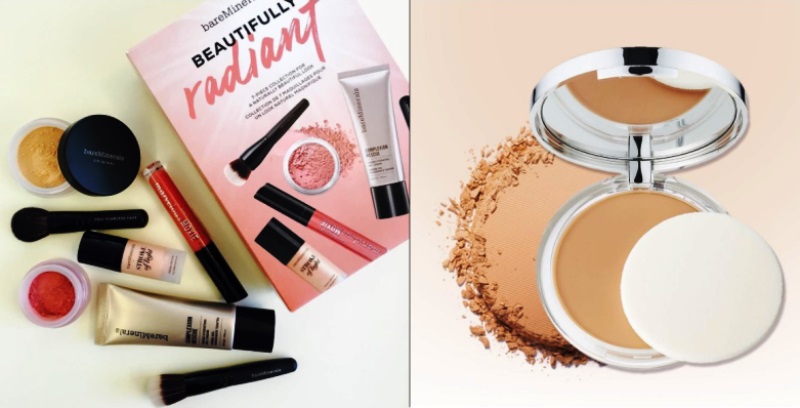 According to Oprah.com,
"If you've dry skin, choose a liquid, stick, or hydrating powder foundation. Liquids and sticks both have a creamy (moisturizing) consistency, and hydrating powders are blended with ingredients that deliver moisture to the skin and offer more coverage than regular pressed powders; look for clues like "compact makeup" or "foundation" on the product packaging."
---
Suggested read: Do You Know Which Is The Best Powder Foundation For Combination Skin? Find Out Here!
---
A must-have beauty accessory, a hydrating powder foundation, helps you smooth your skin, even out your complexion while preventing the unwanted luster. These products are available in loose as well as pressed forms. Both can be applied with a powder puff or a foundation brush. You can also apply them using a makeup sponge. We, however, would suggest you use a brush so that you can shake off the excess and apply the product in the right spots.
These powder foundations are easier to travel with, and they are amazing for touch-ups.
The best powder foundation for dry skin
Since a single product cannot work for everyone, we have curated a list of 10 best powder foundations that you can cherry pick from.
1. BareMinerals Original Foundation
Though a powder foundation, this product gives a cream like finish. The BareMinerals Original Foundation offers amazing coverage, and since it is in powdered form, it helps set your makeup too. The mineral-based composition will give you a natural-looking glow, and I am in no way saying oily finish.
Once you get your hands on this product, we are sure you will not want to use anything else ever. The product is feather-light, velvety and leaves a smooth finish. The best thing about this product is, its application involves just one single step!
2. MAC Studio Careblend Pressed Powder
The next product on our list is the MAC Studio Careblend Pressed Powder. This is another cream-like powder foundation, that has the goodness of both. When you apply this powder, it glides over the skin and blends in smoothly. It will help even out your skin tone like a pro.
While it nourishes the skin thoroughly, it provides medium coverage to your face. Once you have applied it, you are sure to feel as if your skin was conditioned. According to us, this is one of the most effective powder foundations for dry skin. It will soon become your favorite product in your makeup kit.
3. Clinique Almost Powder
The Clinique Almost Powder provides a flawless look as it feels and looks smooth on the skin. The product comes along with a sponge, though we suggest you apply it using a foundation brush.
If you are someone who loves the no-makeup makeup, then this is your go-to product. The formula lasts for a long time, negating the need for frequent touch-ups. This does not mean that it logs the pore. The coverage it offers is medium, and the finish is just perfect. It will not make you look cakey. Instead your skin will look dewy fresh, through the day.
---
Suggested read: How To Pick The Best Foundation For Your Dry Skin
---
4. Inglot YSM Powder
This powder foundation is the best product for touch-ups. Also, if your skin is sensitive and gets irritated fast, this is the product you need. It does not clog your pores, so your oil balance is not wrecked further, and it does not cause blemishes. So it's a win-win.
The formula is based on light emollient esters as well as mica, which preserve your skin, and prevent it from drying up. Though a little expensive, most users believe that it is totally worth each penny.
5. Smashbox HALO Hydrating Perfecting Powder
The Smashbox HALO Hydrating Perfecting Powder is every makeup junkies' favorite powder foundation due to the radiance it provides to the skin. The only risk that powder foundation runs when applied on dry skin is that it can end up making the skin look cakey and parched. With this product, you can expect people to ask you how your skin looks so nourished and healthy.
The product is mineral based, and contains amino acids. These make the product an anti-aging formula too. It revitalizes your skin and leaves a finish that ensures your makeup looks perfect. It also helps set the makeup properly. If you want a foundation that hydrates your dry skin, and leaves a velvety finish, then you need to grab one of these beauties ASAP.
6. Cover FX Illuminating Setting Powder
The Cover FX Illuminating Seting Powder, though relatively expensive, it one that will put an end to all your makeup-related woes. This one is a soft powder that makes your skin look radiant and naturally fresh The shine is leaves will make your friends envy you for sure!
This formula helps moisturize dry skin, and also works as a setting powder, helping make sure your makeup does not bleed or get messed up. The product contains antioxidants, which calm the skin, prevent irritation or red spots. According to one of the users, the powder lasts really long, without drying the skin. No wonder, it is a must-buy product!
7. Laura Mercier Smooth Finish Foundation Powder
The next product that you might want to get your hands on RIGHT NOW is the Laura Mercier Smooth Finish Foundation Powder. Like the name suggests, the formula is smooth, glides effortlessly on the skin, and blends into it to perfection. It goes without saying that the product offers natural finish.
This formula for dry skin contains vitamin E and shea butter, both of which work effectively to hydrate the skin. It is light like a feather, and the coverage it offers ranges from sheer to medium. If you want to build coverage, then you can wet the product and then use it. The coverage floats on your skin making you the focus of the room!
Since it is long-wearing, it lasts up to 8 hours without touch-ups.
8. Make Up For Ever Pro Finish Multi-Use Powder Foundation
The versatile product, Make Up For Ever Pro Finish Multi-Use Powder Foundation is both a foundation as well as a setting powder. Once you apply this beauty, the coverage itself will woo you. The formula leaves a matte finish with a healthy glow.
Also, the most important thing, this foundation does not dehydrate your skin further though it lasts to what feels like a lifetime. The hydration it offers is so natural that you can easily pull off the no-makeup makeup look.
9. Urban Decay Naked Skin Ultra Definition Powder Foundation
If you are in love with that demi matte look, then this should be your pick. The Urban Decay Naked Skin Ultra Definition Powder Foundation overs full coverage that lasts the entire day. So no matter the occasion, if you got to look radiant and perfect, then this formula has it covered for you.
The formula diffuses light, while blurring out the wrinkles or fine lines around the lips and/or eyes, if any. The radiance it offers gives an added, completely naturally glow to your overall makeup.
10. NARS All Day Luminous Powder Foundation SPF 24
The last product on our list is the NARS All Day Luminous Powder Foundation SPF 24. It glides on your skin and feels like velvet. The formula is feather-light and leaves behind a smooth-looking skin. It evens out the skin tone, amazingly well, making you look natural even when with makeup.
The USP of this product is that it has an SPF factor of 24. This is important because dry skin tends to get sun burnt really fast. Also, this will work as a shield between your skin and the harmful UV rays of the sun. This product makes you look good, while also protecting your skin.
You can apply it dry, or if you want a heavier coverage, then you can apply it wet too. The formula lasts for about 12 hours, which is wonderful coz you don't have to keep rushing o the restroom to touch-up on your makeup!
These are our favorites. MUAs all over the lobe swear by these, and suggest that you will not be able to try any other products once you try these.
---
Suggested read: This Guide On Picking The Right Foundation Will Keep You From Making Rookie Mistakes!
---
That is a wrap on today's post on choosing the best powder foundation for dry skin. Did you find this useful? Let us know in the comment section below. If you have any recommendations of your own, then do share them with us!
To receive these posts in your inbox, sign up for our daily newsletter today. Our posts come wrapped in love!
See you again tomorrow.
Summary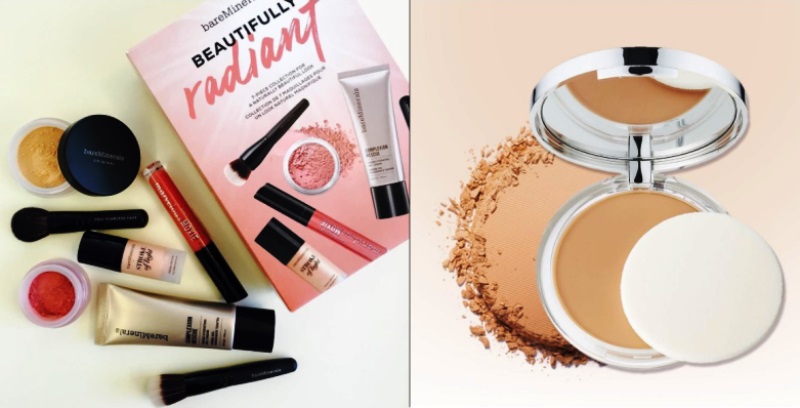 Article Name
All You Need To Know About Choosing The Best Powder Foundation For Dry Skin
Author
Description
In today's post, we will help you with a makeup ritual for your skin. Then, we will tell you more about the best powder foundation for dry skin.