International Women's Day is one of the most significant days dedicated to women, which is globally celebrated across different countries. Each year, it is celebrated on 8th March. While the history of the day is more than a century old, the United Nations started coming up with a new theme for every year since 1996. For instance, the International Women's Day 2019 theme proposed by the UN is "Think equal, build smart, innovate for change".
The theme is quite diverse and it talks about a wide range of topics. Most of the previous themes for International Women's Day (IWD) in the past were more focused on selective issues (like domestic violence or equal wages). On the other hand, the 2019 theme of IWD is about holistic development by achieving equal gender rights. The theme talks about creating a gender-balanced world, working on smart technology, and achieving sustainable goals.
Since the theme includes so many topics and domains, it is important to focus on every vertical. After all, all these domains are related to each other. In order to empower women, we need to come up with innovative ideas. As more women would become social entrepreneurs, it will empower the people around them, and help us create a gender-balanced world. Here are some of the important things that the International Women's Day 2019 theme talks about.
---
Suggested read: #BeBoldForChange 9 Key Issues Affecting Women and Girls Around The World
---
Creating a gender-balanced world
The "Think equal" phrase is the first and the most important part of this year's theme. It is focused on creating a gender-balanced society. This includes all the important aspects of the world around us. Whether it is politics or boardroom meetings, research or economics – it is important to attain a gender-balanced society. Not only will it empower women, it would also help us in social, political, cultural, and economic development.
Today, women's rights are synonymous with human rights. Although, we have come a long way since the last century, there is so much that is yet to be done. If we want to attain a progressive society, then a gender-balanced world would be its foundation. This can be done by having equal wages, impartial laws, and most importantly, a balanced mindset. In a nutshell, the better the balance, the better we would create a world around us. Not only for us, it will also affect our future generations and let them live in an equal yet diverse society.
Focusing on innovative ways
In order to create a better world, we need to come up with smart and innovative ways. In the present world, we see numerous issues related to healthcare, social reforms, laws, etc. By coming up with several innovative reforms, we can certainly make extraordinary changes in the ordinary lives of the women around us.
For instance, when we talk about the access to public healthcare, women all over the world face countless problems. It is time to come up with some innovative ideas to provide better healthcare to women. Public healthcare is only one of the many topics that IWD addresses this year. The theme encourages us to focus on a 360-degree development with revolutionary yet sustainable ideas.
---
Suggested read: #InternationalWomensDay Celebrating WOMAN: 16 Powerful Female Characters Who Spoke What Was In Our Hearts
---
Achieving Sustainable Development
March 8th is the United Nation's International Day for Women's Rights and World Peace. In the present scenario, it is of utmost importance to work on sustainable development. This will directly improve the condition of our society and will help in attaining world peace as well. The theme is also focused on coming up with smart and innovative technical ideas. This encourages us to bring a much-needed shift in the present development approach. Therefore, all the member nations are encouraged to work on gender equality and achieving sustainable development.
In a nutshell, it means that the present development should not harm our environment or society in a negative aspect. That is, we need to think of our future generation while working on the present technology. Almost every major nation has various incubators to promote sustainable development programs. Furthermore, even major tech firms in the world have set up dedicated research and development units for sustainable growth.
Equal representation of women
You might already notice the lack of representation of women in numerous scientific and research fields. The theme also promotes equal representation of women in engineering, design, technology, science, research, and all the other related industries. In this way, we can come up with new technology that would cater to all the genders. By including women in research and technology, we can work on gender-responsive ideas. This will ultimately transform our society and culture.
For example, consider the upcoming technological trends like mobile banking, artificial intelligence, or neural networking. We can't think of working on these futuristic trends without having a women's perspective. Sophia (the humanoid robot) is the first non-human to be given a citizenship and a UN title. It would be next to impossible to develop a female humanoid without having women in the team. Sophia has already started talking about women's rights in Saudi Arabia and is a true example of how innovative thinking can lead to an equal world.
Forwarding the Idea
The 63rd edition of CSW (Commission on the Status of Women) will be held from 11th to 22nd March 2019, soon after the International Women's Day. The theme of this year's Women's Day would be forwarded later in the event. The session would include various leaders, entrepreneurs, activists, innovators, and other impressive figures from various domains.
The leaders will focus on a wide range of topics and introduce innovative ideas that they have been working on. This will further push the International Women's Day 2019 theme and help us work on a gender-responsive society. Numerous technical gurus, social activists, and startup owners will be presenting their ideas on the forum in NYC. Ideas related to sustainable infrastructure and social responsibility would be shared. This will certainly echo with the theme of this year's IWD.
Celebrating our achievements
Yes, the theme for this year's IWD is about bringing a change in the world. Nevertheless, it is important to address the initial idea of Women's Day as well. Apart from striving for excellence, we should celebrate what we have achieved so far. In the last century, we have certainly come a long way. The movement started when women didn't have rights to vote. Today, we see women all around us – running the world.
So, on this women's day, we need to celebrate all the men and women who have contributed to the cause in the past. Pay respect to the idols and honor the heroes of the present. Participate in marches and peaceful gatherings with the people around you. Ignite a conversation and educate others. Remember, it is also about celebrating our achievements and taking it one step at a time to create a better tomorrow.
Planet 50-50 by 2030
On 8th March 2019, the world will be celebrating women's day with a thoughtful theme. The United Nations will also have a dedicated assembly based on the theme. While the year is certainly important, the UN also holds various plans related to its 2030 goals. The Planet 50-50 is a long-term goal set by the United Nation that is expected to be achieved by 2030.
It is focused on eliminating all kinds of malpractices against women by 2030. This majorly includes practices like child marriage, female foeticide, and other malpractices that have been prohibited by the law.
By 2030, the UN aims to eliminate all sorts of internal and external human trafficking. It also aims to put an end to violence against women. Domestic violence is one of the major verticals that various countries and organizations are already working on.
It also aims to end discrimination against women in every form – whether it is at work, society, politics, or any other place.
By 2030, we aim to attain an equal world, in which both boys and girls will have the same access to food, shelter, clothing, and other necessities. All the girls would be given equal opportunity to study and get primary education.
Another goal that we aim to complete by 2030 is that all girls and boys would get free primary education (and secondary education in some countries).
Last, but most importantly, we will have a gender-balanced society where women will have equal rights and access to healthcare, education, work, pay, and more.
---
Suggested read: A Man's Guide To International Women's Day History
---
While there is still a decade left for 2030, we all have to walk one step at a time to achieve this ambitious goal. On this International Women's Day, you can educate others about the year's theme and get involved with other like-minded folks. Remember, the theme is about creating a gender-balanced world with innovative thinking and smart ways. This can't be done without initiating a dialogue and getting involved in the game.
I'm sure the post must have helped you understand this year's theme for IWD. If you want to know more, you can always visit the official pages of the United Nations or any other dedicated organization that is related to International Women's Day or women's rights.
Featured image source: Instagram 
Summary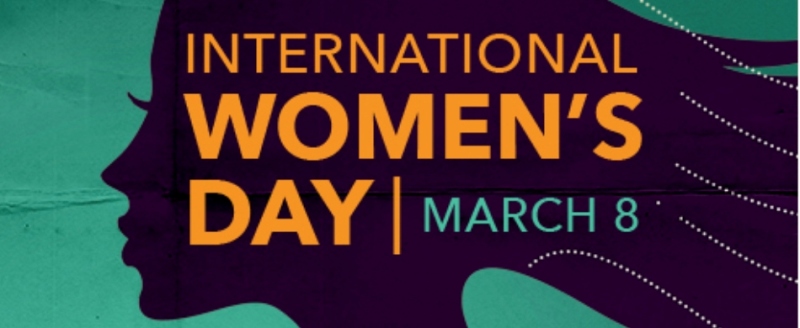 Article Name
Everything You Need To Know About The International Women's Day 2019 Theme
Author
Description
The International Women's Day 2019 theme proposed by the UN is "Think equal, build smart, innovate for change". Learn more about it here.