Photographs are a way to capture a moment for eternity, especially wedding pictures. It's one of the big moments of your life which you'd like to look back on and cherish. Just yesterday, we gave you the story of a groom photobombing his wife's solo shot with hilarious results. It really brought a smile to our readers' faces. And today, we have another wedding photobombing story, just not by … um … an actual person. A Chester, Virginia, couple's favorite wedding photograph had a ghost photobombing it and totally ruining their moment!
Wait, what?! Yep. You read that right. A ghost photobombs couple's wedding photograph!
Christiana put up her favorite picture from her wedding to Kevin Matthew Dennis as her Facebook profile picture. Her friends on there liked and commented on the adorable couple in the pic, until one person pointed out something creepy lurking in between the couple in the image. Both Kevin and Christiana were shocked when they did actually make out a weird face in the image upon closer examination.
---
Suggested read: Groom photobombs wife in epic wedding photo
---
Kevin, who is a reddit user, put it up on the site and wrote:
"Me and my wife's favorite wedding photo … Until we saw what was between us … We still don't know who it was. Her sister said it might be her but that face look absolutely nothing even close to it. That face looks like a baby face imo [in my opinion]." (sic)
Needless to say, the picture went viral within no time, as well garnered many comments too. While one redditor went ahead and photoshopped the ghost out of the picture, another user suggested that it was the Gollum from Lord of the Rings. One more user joked that it was the couple's unborn child. Ick! Creepy as heck! Another user suggested something more sinister – the spawn of Satan!
Another user's suggestion was more reasonable:
"I am pretty certain that that is the folds of someone's pinkish cardigan."
And I'm pretty sure a cardigan doesn't have creepy eyes!
Whatever or whoever that was, isn't going to be solved anytime soon, I think. So you just do what everyone will do and tell us in the comments what's your weirdest encounter with the supernatural. We always like to listen from our readers.
Summary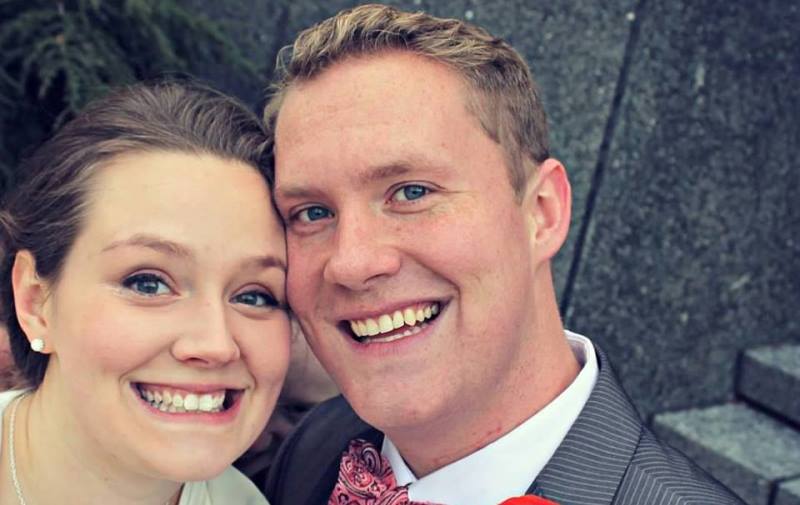 Article Name
A Ghost Photobombs Couple's Wedding Photograph!
Author
Description
A Chester couple's favorite wedding photo turned out to be more than they'd hoped for. A ghost photobombs their photo. Read on to find out more.