Born Jelena Noura Hadid, this stunning beauty-with-brains is already on her way to a stardom equivalent of the supermodels of the golden era. Not only is the presence of models like herself alongside the likes of equally brainy beauties like Cara Delevingne pulling the term 'supermodel' out of the saturated ambiguity that it fell into in the 80's but models like Gigi Hadid are snowballing their way to becoming runaway successes not just on the runway but outside of it.
Image source: Google, copyright-free image under Creative Commons License
---
Suggested read: Gisele Bundchen Instagram: The Brazilian beauty with brains
---
This gorgeous girl of Dutch and Palestinian descent is claiming hearts by thousands in a single stroke! With an impressive horde of about 2.5 million followers on Instagram, this super hot model is winning the internet and how. At just twenty years old, her remarkable achievements of being the face of Guess and now the 'maybe (we say definitely) she's born with it' Maybelline girl – Gigi is a child modeling prodigy. And for those of you, who aren't perhaps aware, here's the whoa-slip-up- she posed for Baby Guess when she was all of two and discovered by Paul Marciano, who was her preschool pal's dad!  And if you'd like to be taking a sneak peek into her beauty secrets, well, we have an insider access to rummaging through the contents of her handbag. Yep, take a look:
Not only that, we have some of her fitness hacks brought to you on a platter too. Watch her talk about 'em:
Here are some more facts that you MUST know about the dazzling diva:
She's friends with the who's who of Hollywood. Her famous hangout partners including Kendall Jenner, Taylor Swift, and Ireland Baldwin. What would we not give to be but a fly hovering about their beer mugs, huh? 😉
She starred in bestie Taylor Swift's Bad Blood video, and will also star in Swift's boyfriend, Calvin Harris' next video
And if you were wondering if such good looks were a real thing – well, she is genetically blessed! Her mother is Real Housewives of Beverley Hills star and former model Yolanda Foster. Gigi has herself made an appearance in about eight episodes of Bravo, including one in which Yolanda helps prep her for her big move to Manhattan to pursue her modeling dream
Not only is she blessed with good genes, but her genetic lottery extends to wads of green too. Gigi Hadid's father, real estate developer, Mohamed Hadid, is reportedly worth well over $100 million. This implies that Gigi is nowhere close to being in the 'starving artist' mold but that does not take away from the modest, grounded self that the young model is
Extending the genetic gravy train, her stepfather is the 16-time Grammy Award-winning music producer David Foster. Gigi has dipped her toe into the acting pool by appearing in the 2011 short film Virgin Eyes, but there are no signs of an album dropping anytime soon. Well, let's keep our fingers crossed on that one!
She is the oldest of three children. Gigi Hadid's little sister, 18-year-old Bella Hadid, is following in Gigi's stilletto'd footsteps with a burgeoning modeling career of her own. Little brother Anwar Hadid is just 15 – and still in high school.
And well, well, well, this hot star is dating another criminally hot hunk, the Australian pop star Cody Simpson. They were first linked in 2013 during an ice skating date at the Rockefeller center but split ways soon after Gigi played Cody's love interest in his album Surfboard. However, the following fall the couple rekindled the flames of passion and the temperatures haven't dropped ever since. A case in point – their nude photo shoot for Mario testino's Towel Series, the pictures of which were exclusively shared by the stars on their social media accounts. HOTTT? You bet!
Gigi is a student of criminal psychology! No wonder she knows how to steal hearts without leaving a trace!
She's sporty. Growing up, Gigi Hadid was a competitive horseback rider as well as the captain of her high school's varsity volleyball team. These days, she stays fit with boxing sessions at her favorite gym in New York City.
Let's get the young beauty to scorch this webpage with impressive Gigi Hadid Instagram pictures:
Maybe she's born with it? Duh, she is born with it! 😀
Ohh – to be that HOTT!
Glam doesn't get any gorgeous than this!
We are certain it's …… 😉
Yolanda, you did a great job! Gigi, you look adorable!
HOTT in REDDD! REDD HOTT!
Birthday plus!
Girls, fashion inspiration! At Gigi's fingertips! 😉 😛
How many of you are wishing you were water? 😉
We bet you shot the temperatures much higher by doing THAT! 😉
Coz woman power!
Girls, want that dress yet?
I bet the boys were wishing there were two of her! Cody's got one! 😉
Well, count on Gigi to look great in anything! Anything!
I really wonder how she does that! Classes on poses, Gigi, please?
A flower dressed in flowers, huh!
Awwww……
Sand, surf, and sun – all say Gigi, you make us sweat! 😉
And with that, boys – we hope you aren't wet! 😉
Splish-splash in love!
If you're itching to get more of this amazing beauty, follow Gigi Hadid Instagram account and be wowed!
Summary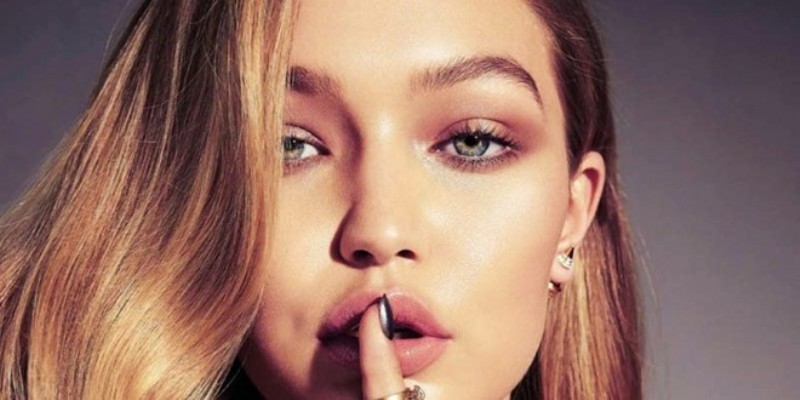 Article Name
Gigi Hadid Instagram: All Of Twenty, Talents Aplenty
Author
Description
Gigi Hadid is only twenty and has millions of raving fans worldwide! Check out Gigi Hadid Instagram pictures to see for yourself.