When it comes to talking about the hottest in the lot, it does not get any better than Bündchen. Gisele Bündchen, the Brazilian beauty, is not just a supermodel with the ability to scorch anything on the ramp and off it, but she has also forged her path to enviable success and how!
Image source: Google, copyright-free image under Creative Commons License
---
Suggested read: Marlon Texeira is the hot, yum platter you would love to feast on
---
Here are the tid-bits you must know about this fashion queen who just doesn't know how to put the crown down:
Gisele was first discovered when she was all of fourteen! A modelling scout noticed her while she was on a Porto Alegre school trip
She quickly rose through modeling ranks to be the face of over twenty brands and become the world's highest paid models by the age of twenty-six!
In 2012, Gisele was first on Forbes' highest-earning models list with an estimated annual income of $45 million
Since 2004, she has been the highest paid model in the world, and is the sixteenth richest woman in the entertainment industry (as of 2007) with an estimated $250 million fortune
She is now married to NFL star Tom Brady and has two lovely children with him
Although, from 2000 to 2005, Bündchen was in a much-publicized relationship with American actor Leonardo DiCaprio
As an occasional actress, she had supporting roles in Taxi (2004) and The Devil Wears Prada (2006)
She exudes that ohh-so-scorching Brazilian heat when she speaks in Portuguese
She has a twin sister Patricia along with four other sisters – Graziela, Raquel, Rafaela, and Gabriela
This beauty has launched an animation series called Gisele and the Green team to support the cause of protecting the environment
And ohh, she cooks oatmeal and listens to Jack Johnson! <grin>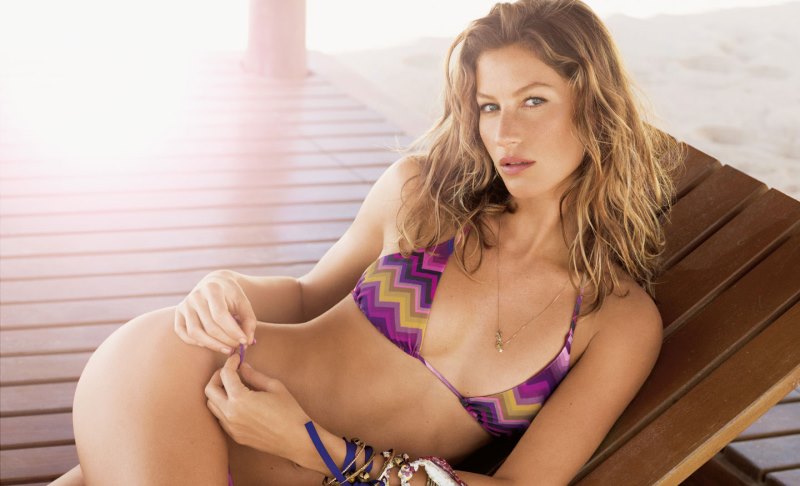 Image source: Google, copyright-free image under Creative Commons License
Catch how a look from her can instantly set any portal on fire! Yep we have Gisele the insta-pics that'd insta-rev up the temperatures, tale a look:
Yes, Gisele, the world's listening…
Awwwww… can it get any cuter than this?
Men, I am censoring your thoughts!
Ahh, to be always hot! Even when she was a preteen!
She can put all the mer-women in male fantasy-land to shame!
If that's the way you ask people to keep hydrated, am sure the world's wanting those very drops! 😉
Coz she's a great mommie…
And does not forget to teach us a lesson or two…
The dogs are wondering if she'd hug them, I think! 😛
And half the world population wants to be caught like that!
Multi-tasking mommie and model – Gisele – the superwoman! You only have to go through Gisele Bündchen Instagram feed to see how multi-tasking this beauty is!
When Cupid shot her with his arrows! They sure make a cute couple, wouldn't you agree?
Coz she cares about the planet and its life! And who can resist a beauty like her?
And is fun too!
If not for the lesser mortals who are destroying you Mother Earth, stay on coz this beauty's praying!
We love you Gisele! keep rockin!
For more such awesome pictures, check out Gisele Bündchen Instagram profile!
Featured image source: Google, copyright-free image under Creative Commons License
Summary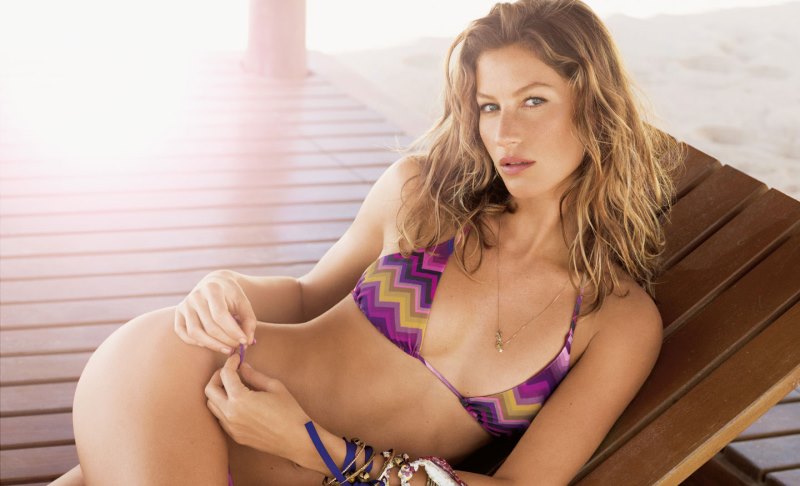 Article Name
Gisele Bündchen Instagram: Bold, Beautiful, Brainy, & Blazing HOTTT!
Author
Description
Coz the Brazilain wave of heat isn't going to spare any among us - check out Gisele Bündchen Instagram pics of the Brazilian hottie with brains!