Taylor Swift and her girl squad gave girls everywhere #squadgoals, and they might even be likened to super heroes, with the power to evoke jealousy in millions of girls. This wish was just fulfilled by Los Angeles illustrator and designer, Michael Nozinich on Obsev.
The 'Bad Blood' hitmaker and her girlfriends, including gal pals Selena Gomez, Gigi Hadid, Hayley Williams, Lorde, Serayah, and Hailee Steinfeld, have all been reimagined as super heroes or more aptly, super heroines. No points for guessing which super hero Taylor Swift is – ding, ding, ding – Supergirl, of course! She leads the pack as Supergirl because she is known to be strong and loyal, and not to mention, she has her own Superman, aka Calvin Harris, by her side. The couple sure makes for one heck of a power couple.
Image source: Michael Nozinich/Obsev
Next on the illustrator's list is Selena Gomez, who comes to life as Wonder Woman, who takes on her body shamers head on and doesn't take it lying down.
Image source: Michael Nozinich/Obsev
---
Suggested read: Simona Bonafini shows us what if Disney characters used Instagram
---
Empire star Serayah is pictured as Batgirl, an entertaining, adorable teenager just like her TV persona.
Image source: Michael Nozinich/Obsev
Meanwhile, one of Swift's besties, supermodel Gigi Hadid, is pictured as Harley Quinn because she's 'playful, down to earth, spontaneous, and effortlessly gorgeous with a hint of tomboy mixed in.'
Image source: Michael Nozinich/Obsev
While singer Lorde is reimagined as Huntress, Victoria's Secret Angel Karlie Kloss is pictured as Catwoman for being mysterious like the super heroine. Hayley Williams of band Paramore is pictured as Poison Ivy, and actress and singer Hailee Steinfeld comes to life as Zatanna.
Now that these illustrations have come out, we can just call Taylor Swift's girl squad, a super squad, no? 😉
What do you think of Taylor Swift's girl squad reimagined as super heroines? Which one did you like best? Tell us in the comments below.
Featured image source: Michael Nozinich/Obsev
Summary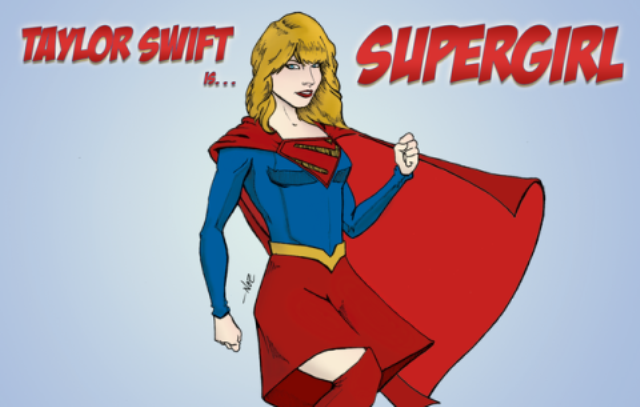 Article Name
Taylor Swift's Girl Squad Reimagined As Super Heroes
Author
Description
As if Tay Swift and her girl squad wasn't turning many a girl green with envy, these illustrations of Taylor Swift's girl squad as super heroes surely will.