"Ask me why life is short, and love is

Shorter still, ask me what is bliss and what its price…"

-The Old Playhouse and Other Poems, Kamala Das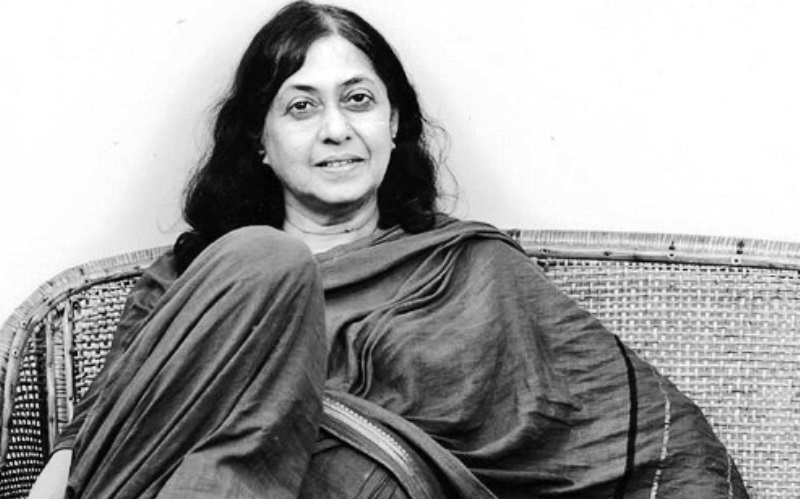 Image source: Instagram
Born to Malayalam parents in 1934, Kamala Das has been an unforgiving iconoclast. There is something soft yet ruthless in her words. When I read the poems by Kamala Das, I feel like she is cradling me while tearing my insides to shreds. Her life, and the poetry that came out of it, are both impossibly painful, yet irresistibly beautiful. If she were alive today, then we would have a million hashtags hailing her. But, I believe it took much more courage to be this honest at a time when women were not supposed have voices, let alone raise it.
---
Suggested read: Queer Poetry On Love That You Must Read
---
The Suicide
Excerpt:
"O sea, you play a child's game.

But,

I must pose.
 I must pretend,
 I must act the role
 Of happy woman,
 Happy wife.
 I must keep the right distance
 Between me and the low.
 And I must keep the right distance
 Between me and the high.
 O sea, i am fed up
 I want to be simple
 I want to be loved
 And
 If love is not to be had,

I want to be dead, just dead"
Having been thrown into the arms of matrimony at the age of fifteen, her impressionable mind perhaps expected real fairy tales. Instead, her husband pulled her into the bedroom and sexually assaulted her over and over again. At the young age of sixteen, she was forced to face the brutalities of the world at a monstrous intensity. She would bleed profusely, and at 37, her ovary had to be removed for constant hemorrhage. The torture that her body underwent caused her to live on constant estrogen therapy, which fueled her heart attacks.
The Testing of the Sirens
Excerpt:
"Ah… does it still show, my night of love?

You look pale, he said. Not pale, not really
 pale. It's the lipstick's
 anemia. Out in the street, we heard
 The sirens go, and I paused in talk to
 weave their wail with the sound of his mirthless
 laughter. He said,
 they are testing the sirens today. I am
 happy. He really was lavish with words.
 I am happy, just being with you.
 But you . . . you love another,
 I know, he said, perhaps a handsome man,
 a young and handsome man. Not young,
 not handsome, I thought, just a filthy snob.
 It's a one-sided love,
 I said. What can I do for you? I smiled
 A smile is such a detached thing, I wear

it like a flower."
Love was perhaps one of the most painful things that Kamala Das ever had to experience. Being married at the tender age of 15, she was hardly equipped for the disaster that lay in store for her. Being an absolute taboo especially in the air of early 20th century India, Madhav Das could never confess his homosexuality before marriage. When she asked for love, she found his affections drifting, to a man, to men, to everything but her. While he remained supportive of her literary endeavors, romance is hardly ever quenched by surface friendship.
The Sunshine Cat
"They did this to her, the men who know her, the man

She loved, who loved her not enough, being selfish
 And a coward, the husband who neither loved nor

Used her, but was a ruthless watcher…

…I shall build walls with tears,

She said, walls to shut me in. Her husband shut her
 In, every morning, locked her in a room of books
 With a streak of sunshine lying near the door like
 A yellow cat to keep her company, but soon
 Winter came, and one day while locking her in, he
 Noticed that the cat of sunshine was only a
 Line, a half-thin line, and in the evening when
 He returned to take her out, she was a cold and

Half dead woman, now of no use at all to men."
Das' husband would often use his wife to attain promotions in the office. He would invite his bosses to sleep with her, for his benefit. Under the dominance of a patriarchal system, and lacking the mental strength to choose otherwise at a young age, Kamala was thus exploited, over and over again. In fact, Madhav Das would often dress her up as a man during their love-making (sexual assault), in keeping with his homosexual tendencies.
The Looking Glass
"Getting a man to love you is easy

Only be honest about your wants as
 Woman. Stand nude before the glass with him
 So that he sees himself the stronger one
 And believes it so, and you so much more
 Softer, younger, lovelier. Admit your
 Admiration. Notice the perfection
 Of his limbs, his eyes reddening under
 The shower, the shy walk across the bathroom floor,
 Dropping towels, and the jerky way he
 Urinates. All the fond details that make

Him male and your only man."
Being a tough iconoclast, Kamala Das was a furious critique of gender norms. Her perspective and portrayal of human bodies, targets the commodifying agencies of the world, along with revealing the hilarity of superiority of a certain sex. She never outwardly criticizes the fallacies of patriarchal norms. Her satirical method of writing, steeped in sarcastic brilliance, is a much more lethal approach to a binary-driven and medieval society.
---
Suggested read: #NaPoWriMo The Best Poems By Vikram Seth, The Suitable Boy!
---
The Dance of the Eunuchs
Excerpt:
"Long braids flying, dark eyes flashing, they danced and

They dance, oh, they danced till they bled… There were green
 Tattoos on their cheeks, jasmines in their hair, some
 Were dark and some were almost fair. Their voices
 Were harsh, their songs melancholy; they sang of

Lovers dying and or children left unborn….

…All were watching these poor creatures' convulsions

The sky crackled then, thunder came, and lightning

And rain, a meagre rain that smelt of dust in

Attics and the urine of lizards and mice…."
The lack of orchestrated reality, is what draws me to the poems by Kamala Das. Not only is she a brilliant writer, but her very philosophy of producing work involves no artificiality. She happily juxtaposes the Romantic imagery of rain with the smell of urine. It is a realistic approach to the world at large, without the Romantic tincturing or blurring of the edges. Having been a child of disaster, none of Das' poems have metaphors that compromise on the intensity of pain. She is not a woman who clouds the truth.
The Maggots
"At sunset, on the river ban, Krishna
Loved her for the last time and left…

That night in her husband's arms, Radha felt
So dead that he asked, What is wrong,
Do you mind my kisses, love? And she said,
No, not at all, but thought, What is

It to the corpse if the maggots nip?"

(from The Descendants)
The sheer brilliance of her pen, wounds me. Through Das we are also introduced to an uncompromising female perspective. Kamala Das dared to speak up, and be heard, on her own terms. It gives us an extremely unblemished insight into the gender-torn world we reside in. Her poetry of the female, is revelatory in the sense that it stands a strong competitor to the male view. Through her poems, we have reclaimed the image of our bodies, and our minds. She has been the spokesperson for generations of women who have been buried too deep to be heard anymore.
Words
"All round me are words, and words and words,
They grow on me like leaves, they never
Seem to stop their slow growing
From within… But I tell my self, words
Are a nuisance, beware of them, they
Can be so many things, a
Chasm where running feet must pause, to
Look, a sea with paralyzing waves,
A blast of burning air or,
A knife most willing to cut your best
Friend's throat… Words are a nuisance, but.
They grow on me like leaves on a tree,
They never seem to stop their coming,

From a silence, somewhere deep within…"
Kamala Das had a one-time pen name 'Madhavikutty'. Owing to her Keralite background, she produced several works in Malayalam. However, she quickly took to English, and marvelously so. Having spent some time in Bengal, she also knew quite a bit of Bengali. She has often been criticized for embracing a foreign language. In the latter part of the 20th century, the use of English denoted signs of a colonial hangover and was not accepted politely. However, Das never let the criticism affect or harm her work. She continued to produce beautiful works, which we upload as miracles today.
An Introduction
"Don't write in English, they said, English is

Not your mother-tongue. Why not leave
 Me alone, critics, friends, visiting cousins,
 Every one of you? Why not let me speak in
 Any language I like? The language I speak,

Becomes mine, its distortions, its queernesses

All mine, mine alone…

…I was child, and later they

Told me I grew, for I became tall, my limbs

Swelled and one or two places sprouted hair…

…I am sinner,

I am saint. I am the beloved and the

Betrayed."
Das once said, "I must let my mind striptease". All her works exude an autobiographical zeal, but none like An Introduction. This piece of poetry, covers most of the pressing issues that Das had to face: linguistic antagonism, gender identity, sexual assault, imposed puberty, quest for an identity as a woman, etc. She is every bit inspirational, and her poetry resonates like a war-cry, everywhere.
Kamala Das was an ardent worshipper of Krishna. She held her love for Hinduism very close to her heart. However, having met and fallen in love with Sadiq Ali, she converted to Islam, and became Kamala Saraiya. Ali, however, absconded on the brink of matrimony. Ironically, Das had written, "An Incomplete Love Story", not because of this disaster, but it fit easily into her life. The last few lines of the story reads, "This is not a revolt against religion, or a plea for any religion. This is only a wailing. This is only a cry."
---
Suggested read: Here's A List Of Coke Studio Songs That Will Cheer You Up Instantly
---
The poems by Kamala Das pierce through the coldest of hearts, because it cradles in them, the truest strain of human emotion- the most naked suffering there ever was.
"Perhaps I will die soon. The jewelry I adorn my body with, in order to look like a bride awaiting love, shall survive me. The books I have collected, the bronze idols I have worshiped with flowers and all the trinkets stored in my lifetime shall endure, but not I.

Out of my pyre my grieving sons shall pick up little souvenirs of bones and some ash. And yet the world shall go on. Tears shall dry on my son's cheeks. Their wives shall bring forth brilliant children. My descendants shall populate the earth. It is enough for me. It is more than enough."

-Ente Katha, My Story
Featured image source: Instagram 
Summary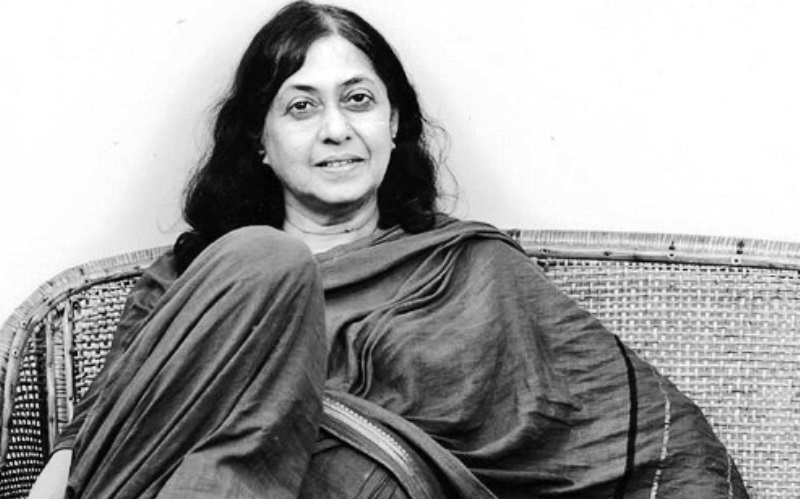 Article Name
Here Are 8 Poems By Kamala Das That Cradle You While Tearing You To Shreds
Author
Description
The poems by Kamala Das pierce through the coldest of hearts, because it cradles in them, the truest strain of human emotion- the most naked suffering there ever was.