Coke studio playlists are the Spotify for the lazy. The collaborations hosted by the show have given us some serious gems. Putting the debate between Indian and Pakistani Coke Studio to rest, here is a happy list of coke studio songs from both:
Madari by Clinton Cerejo, Vishal Dadlani, Sonu Kakkar
"Madari, madari, madari, madari mera tu,
Main jammora re jammora, jammora re jammora.
Tu hi dhare muskan ki booti,
Cheetein tu ashuwan ki phoohar.
Tu hi dhare saagar kaa thela,
Tu bhare nadiyaan mein dhar."
(You are my master
I am but your eternal servant.
You are only one who harbors the medicine for happiness, or the antidote to pain
You endow us with a fountain of youth
You look after the vast expanse of the oceans,
You are the one who feeds the rivers.)
This song makes me feel things. I understand that it has been addressed to the deity, and is a song of worship, but I twerk to it all the same. I heard this song 4 times on loop, and my acne just vanished. Try it.
---
Suggested read: 10 Most Misunderstood Love Songs Of All Time
---
Ki Banu Duniya Da by Gurdas Maan, Diljit Dosanjh
"Aaj Ranjhe kiraye te le le ke heeran
Ishqe di chadar kari jaan leeran
Hotel te bhele ch churi khawa ke
Ae majiyan charani kidhar ja rahi hai
Ae chad hi jawani kidhar ja rahi hai…
…ki banu duniya da
Sache patshah waheguru jaane."
(The Ranjha(s) of today, can get love on rent
It is ruining the beauty of intimate relationships
Our needs are satiated by spending a few bucks on cheap hotels
Ranjha would herd cattle to see Heer- this commitment is gone now.
The direction towards which Youth is heading, is distressing.
What is to become of this world?
Only Waheguru knows.)
Disclaimer: I find a huge part of this song insanely problematic, but I danced to the tune, and I am not a hypocrite, so here it is.
Gurdas Maan has always been hailed, but we have watched Dosanjh rise, and boy does he make us proud!
Piya Se Naina by Sona Mohapatra, Ram Sampath
"Main toh piya se naina lada aayi re,
Ghar naari kanwari kare so kare.
Sohni suratiya, mohni muratiya,
Main toh hirday ke peechey samaa aayi re."
(My eyes met with my beloved
I do not care about what the neighborhood says about my inappropriate behavior
A beautiful face, a charming physique,
I have cradled it in the depths of my heart.)
Mohapatra is a boss-lady. She is inspirational, and her confidence resonates in her voice. This song is happy, cheerful, melodic, and so ridiculously powerful. It makes me feel like a 12-year-old, but as an adult. Am I being able to explain myself? No? Just listen to the song.
Kattey by Ram Sampath ft. Hard Kaur, Bhanvari Devi
"Sanwariyo ghat mai re, Ramaiyo ghat mai-
Thaane kathe, dhoondba jaaun re
Birhma dekha, Bishnu dekha
Dekhi Sarosat maai re-
Sanwariyo ghaat mai re
Thaane kathe, dhoondba jaaun re"
(My lover is in my heart, and so is Ram
Where should I go to find you?
I have seen Lord Brahma, and Lord Vishnu,
I have also seen Goddess Saraswati,
My lover is in my heart.
Where should I go to find you?)
I personally do not like Hard Kaur's raps. I love Ram Sampath, though. I was in a bit of a fix about whether I should discard a song simply because I dislike a part of it. So, I've decided to present it anyway. Ram Sampath deserves your ear. That man deserves all the ears.
---
Suggested read: 26 Of The Most Unconventional Wedding Songs For The Unconventional Couple
---
Jagao Mere Des Ko by A.R Rahman, Suchi, Blaaze
"Chitto jetha bhoy shunno, uchho jetha shir
Gyan jetha mukto, jetha griher prachir,
apon prangon tole dibos shorbori,
bosudhare rakhe nai khondo khudro kori."
(Where the mind is without fear, and the head is held high,
Where knowledge is free, where the world has not been broken up,
into fragments by the tireless efforts of men.)
We have all read this poem by Rabindranath Tagore. The melody conferred by Rahman is undoubtedly brilliant. He has also added the Hindi stanza to it. Though about patriotism, this song has a zeal to it that will touch even the ones who don't care about their country (such as- me.) (Just kidding, please don't arrest me.)
Afreen Afreen by Rahat Fateh Ali Khan, Momina Mustehsan
"Aisa dekha nahi khoobsurat koi
Jism jaise ajanta ki murhat koi
Jism jaise nigaahon pe jaadu koi
Jism nagma koi
Jism khush-bu koi…"
(I have never seen anybody so beautiful,
It is as if her beauty was sculpted in the image of an angel,
She enchants us with her charm,
Her song pulls me closer
She embodies a dizzying fragrance-)
If you haven't heard this song already, HAVE YOU BEEN LIVING UNDER A ROCK? Momina's voice sounds like somebody poured honey over a bagel and gave me endless supply of the delicacy. To be precise, her voice sounds like peace and happiness. Paired with Rahat Khan, it turns out to be a dynamic duo.
Alif Allah Chambey Di Booti by Arif Lohar, Meesha Shafi
"Alif allah chambey di booti, tey meray murshid mann vich lai hoo
Ho nafi uss baat da paani dey kay
Har ragaay harjai hoo
Ho joog joog jeevay mera murshid sohna
Hatay jiss ay booti lai ho
Pir meraya jugni ji"
(My master has sown the seed of love in me
It continues to flourish under his guidance
My God is present in my beating pulse
He is omnipresent, by my side
The one who brought me to life
I have his spirit with me.)
This song is rather soft, but that hardly compromises on the power packed into it. I hardly ever chance upon songs of optimism in the context of love. I was fairly surprised to find this one. It can be argued that the love spoken of, is strictly in the context of worship- but let's forget about that for a moment.
Laal Meri Patt by Quratulain Balouch, Akbar Ali, Arieb Azhar
"Laal meri pat rakhiyo bhala jhoole laalan
Sindhri da sehwan da
Shahbaaz qalandar
Samadam mast qalandar"
(Please preserve the dignity, noble saint
Qalandar from Sindhri and Sindh,
With every breath.)
This song has echoed in every household, through ages. I have heard a significant number of renditions of this piece, and I happen to love this one. It is jolly, does not miss a note, and precisely very, very happy.
Sammi Meri Waar by Quaratulain Balouch, Umair Jaswal
"Jaane kyoon lagta hai yoon koyi hai mere ru-ba-ru
Main dekhoon jahaan nazar na aaye
 Tu hai kahaan koyi mujhe yeh bataaye
 Kaisa dil pe waar kiya re
 Chheena mujh se mora jiya re
Jeete jeete maar diya re…
…Sammi meri waar main waari
Main waariyaan ni Sammiye"
(It feels like you are present before me
I try very hard, but cannot find you.
I wish someone told me where you might be…
…Sammi, now it's my turn; I confess my affection, and offer myself to you.)
Quaratulain Balouch has the voice of gods. I do not exaggerate when I say that her voice has the capability to heal the sick. Given the number of times her name recurs in this list of coke studio songs; it is quite evident that she happens to be my favorite. By the end of this compilation, you will understand why.
Baliye by Quaratulain Balouch, Haroon Shahid
"Kyun… Kyun…
 Dil lai ke tur gayi
 Kyun…
 Jind meri rul gayi
 Rul gayi, Rul gayi
Sajna nu bhul gayi
 Dunya di sun layi tu
 Main tainoon hor kiven samjhaawaan
 Kiniyaan main qasmaan khaawaan
 Man lai meri gall
 Na duniya ton dar
 Chal ni mere naal"
(Why? Why?
Have you stolen my heart and absconded?
Why?
Have you made my soul cry.
You have forgotten about your lover,
Given in to the words of the world.
How many more times will I explain this to you?
How many more times must I promise?
Listen to me,
Let the world say what it wants to.
You be mine.)
The common plea of a lover to their partner, trying to negotiate the routine of forever. The world has always had a lot to say about love, a lot to comment on the idea of bliss in another household. This song rings very true to the tumults that every relationship faces.
Tajdaar-e-haram by Atif Aslam
"Qismat mein meri chain se jeena likh de
 Doobe naa kabhi mera safeena likh de
 Jannat bhi gawaarah hai magar mere liye
 Ay kaatib-e-taqdeer madeena likh de
Tajdaar-e-haram"
(Write me a fate where I can live in peace,
Where my ship never sinks in troubled waters,
Heaven is not altogether disagreeable for me,
But let Medina be my fate.
Oh, king of the Holy Sanctuary.)
Atif Aslam is a widespread favorite, all across age groups and barriers. When his voice pleads to the Almighty, we assume that no wish of his can ever go un-granted. Aslam renders beautiful melody to an exceptional lyrical set, resulting in a heartfelt musical piece.
Malhar Jam by Agam
This is an instrumental that is calming beyond my descriptive abilities. Raag Malhar, is an Indian classical raaga, associated with the atmosphere of torrential downpour. The beautiful arrangement, and the musical bliss makes it rain on your heart.
---
Suggested read: [Valentine's Day Special] 30 Songs To Get You In The Mood For Valentine's Day
---
I hope this list of coke studio songs makes you as happy as it made me while preparing it. Music really does heal, but only if you let it.
Featured image source: Instagram
Summary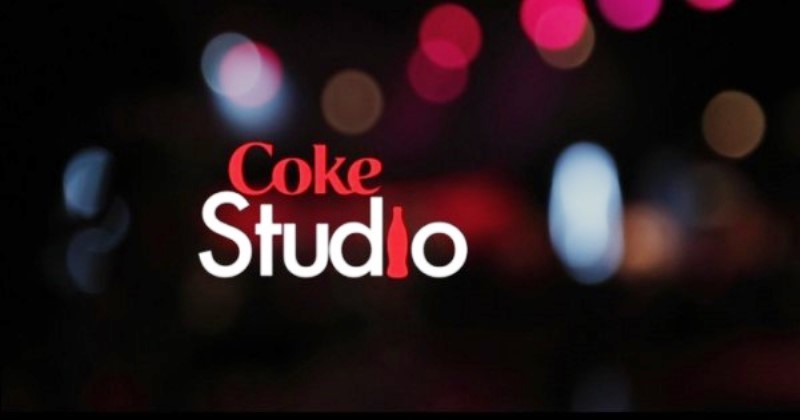 Article Name
12 Magical Coke Studio Songs That Will Cheer You Up Instantly
Author
Description
Coke studio playlists are the Spotify for the lazy. Here is a happy list of coke studio songs from both India and Pakistan.