Who doesn't love winter and the much needed break from daily life it brings? As another year comes to an end, we all tend to look back on the year that was and wish we had read more books. No matter how avid a reader you are, there will always be books you just couldn't make the time for. The holiday season gives us some time to remedy that and get some reading done. It makes us hopeful about the new year too, we're going to read so much more next year, we tell ourselves.
We at NLT decided to give you a little new year's present by recommending some unputdownable holiday mystery books to liven up your festivities, and to help you get back into the reading game. So, pick a favorite and get started on some good ol' thrillers and mysteries!
---
Suggested read: Reducing Sexism In Children's Books: A Step To Gender Equity
---
And Then There Were None by Agatha Christie
Obviously, it makes perfect sense to start a list of holiday mystery books with Agatha Christie's most celebrated and widely known work. This novel is not only considered to be the best mystery novel ever written, but is also said to be the world's fourth best selling novel ever. Christie herself had admitted that this novel was the most difficult one to write. The novel is about ten strangers stranded on an island, each with a questionable and dark past. All of the individuals have been brought to a deserted island with specific purposes, and all of them have committed heinous crimes, the punishment for which they had each escaped in the past. One by one, every single person on that island is killed. The deaths occur in the exact manner as described in the rhyme "Ten Little Niggers" or "Ten Little Indians", or "Ten Little Soldiers"; a copy of which was kept in the rooms of all ten individuals. All of them begin to suspect each other as the killer, which only makes matter worse for the characters, but much, much more nail biting for the readers. It is only at the very end of the novel that readers can finally taste the joy of having the mystery resolved. This is one novel you will have difficulty in pausing; you will be hooked from the very first page and the only way to bring an end to all the countless questions running through your mind is to read the darn thing till the very end!
Gone Girl by Gillian Flynn
If you haven't read this book already, then what have you even been doing with your life until now? Gillian Flynn is a master storytelling and her third novel is a literary feast. This book has been rightfully called the 'perfect thriller novel' of recent times. Flynn's crisp and fresh writing style breathes life into Nick and Amy, the protagonists of this novel, who seem all too real to us; as if they are our neighbors next door who always have seem to have the brightest smiles and the happiest married life. The novel is narrated by both Nick and Amy; Nick, playing the Concerned Husband when his wife goes mysteriously missing on the day of their fifth anniversary, and Amy, the ravishingly beautiful girl from New York whose diary entries about her relationship seems to stray further from her husband's version of events as one continues to read on. As you progress through the novel, the darkness that lies underneath this seemingly perfect marriage begins to come to life, and the lines between the two narratives begin to blur. Who even are Nick and Amy? Is anything they say real? Be ready to have your minds blown and your jaws dropped. Moreover, the film adaptation of this novel stands as an exception to the 'the book was better than the movie' rule and is a fine example of a postmodern thriller movie that does justice to the book.
---
Suggested read: The Perks Of Being A Wallflower: Did The Books Charlie Read Help Him With His Mental Health?
---
The Hound of the Baskervilles by Sir Arthur Conan Doyle
We can't have a holiday mystery books list without including a little bit of Conan Doyle in it now, can we? This one in particular is a personal favorite of mine because it happens to be the first Sherlock Holmes story I ever read as a child and it had been a Christmas gift from Santa. I remember sitting with this book under layers of blankets and finishing it in the span of a single afternoon. This is definitely one of Holmes' most popular adventures. The beautiful descriptions of the English countryside, the sinister characters, a family curse, strange blood- curdling noises and mysterious events make this one a captivating read. Sherlock Holmes' witticisms and his uncanny ability to strike at the heart of every mystery to crack it open, add to the excitement of the plot. What sets it apart from the other Sherlock Holmes stories is that slight hint of the supernatural, of something more than just a crime of passion, that makes readers rethink everything they know so far.
The Murders In The Rue Morgue by Edgar Allan Poe
Granted that this one is a short story and may not necessarily 'count' for many of you, but I decided to include it into the list anyway because sometimes good things do come in small packages. No one does justice to the macabre like Edgar Allan Poe. This one in particular is held in high regard across the English literary tradition because it is supposedly the first modern detective story to have ever been written. Several tropes that are so common in detective and mystery novels today, owe their existence to this short story by Poe. For example, the concept of a crime occurring in a closed space from which the culprit cannot escape and is hiding among all the people was a key plot point here. It also combines an impossible crime, something only a non human entity is capable of, with a surprisingly easy and rational solution, something only the most brilliant detective is capable of unearthing. This short story is essentially the prototype that authors of mystery stories find themselves going back to, even today.
The Curious Incident Of The Dog In The Night- Time by Mark Haddon
Many of you might consider this to be children's literature but interestingly enough, this book was actually removed from the reading lists of a few high schools in the US after teachers received complaints from parents about the foul language and unsavoury details in the book, which made it unfit for impressionable children. The story is narrated by Christopher Boone, a young boy with Asperger's Syndrome, who sets out to unravel the mystery behind the death of his neighbor's dog. Christopher's unrelenting dedication to solve this case leads him to unearth many secrets, even about his own family. Haddon's portrayal of Asperger's is not over the top, it does not seem like he is trying too hard to create this pitiful character. In fact, Christopher is a very well thought out character, and is more than just his condition. The point of this novel is not to feel bad for this protagonist, but to follow him on his journey to discover the dark secrets along with him. Despite the controversies surrounding the book, it is immensely popular across all ages, and the controversies have only made people grab on to the book and read it even more attentively.
---
Suggested read: #50BooksInAYear The Greatness Guide By Robin Sharma
---
The Name Of The Rose by Umberto Eco
Umberto Eco's debut novel is set in the medieval era (1327 to be precise) and is possibly one of the best historical fiction novels you can ever lay your hands on. Dan Brown's books in the Robert Langdon series may have popularized the genre among the masses but no one does it the way Umberto Eco does. Brother William of Baskerville arrives at a wealthy Italian abbey to investigate charges of heresy, but matters soon take a severely dark turn when seven bizarre murders are committed and Brother William is forced to turn detective. He relies on the logic of Aristotle, the theology of Aquinas and the empirical knowledge of Roger Bacon  to decipher the secret symbols, coded manuscripts and the strange occurrences in the abbey. His wry humor and sharp curiosity make him an interesting character that readers instantly find themselves drawn to. This might come off a slightly heavy and difficult read at first, but once you get into the thick of it, it will be impossible to come back.
We've practically got your reading plans covered for the entirety of winter now with these recommendations. If you've outgrown your reading habits and want to get back into them, these books are a great place to start. Each of these books has a layered narrative and a fast paced plot that will make you want to stay immersed into them. Get yourself a steaming hot cup of tea, your comfy blanket and pillows, and lose yourself by delving deep into these mysteries. We promise you won't be disappointed.
Featured image source: Google, copyright-free image under Creative Commons License 
Summary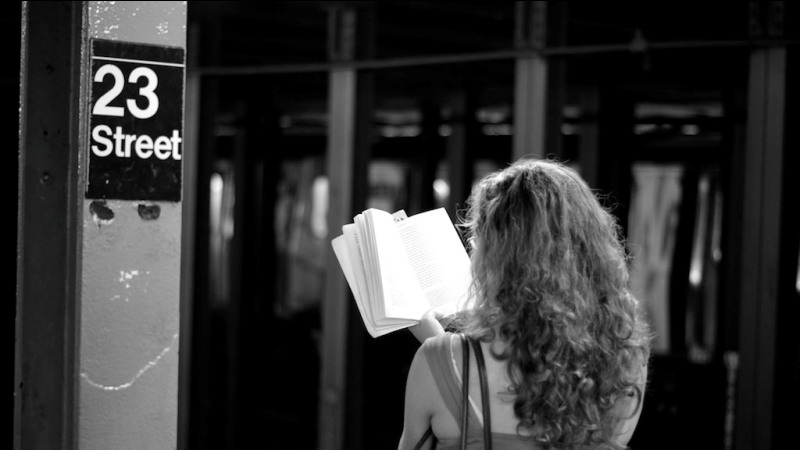 Article Name
Here Are Our Favorite Holiday Mystery Books
Author
Description
We at NLT decided to give you a little new year's present by recommending some unputdownable holiday mystery books to liven up your festivities, and to help you get back into the reading game.