A lot of us have had this fantasy, at some point or the other in this otherwise meaningless life, of strutting down a runway at a fashion week in the, showing off the best of what the world of fashion has to offer; the flashing lights, the frenzied photographers, make-up at the backstage, the clothes that bring out the goddess within you, and a confidence to carry off all possible styles with panache. Unfortunately for us, though, the runway remains a distant dream and so does all the outlandish styles that models sport as they saunter across them. Every season, the fashion world has a cornucopia of astounding runway trends to offer its enthusiasts. A myriad of colours and prints and materials and designs and cuts that rule the fashion charts for the upcoming seasons are presented for the very first time across these glitzy runways. A lot of the times, these looks are outright whimsical, bizarre, eccentric, unconventional- and absolutely impossible to pull off IRL! We'd rather cover up behind the comfortable and familiar confines of our jeans and boring shirts.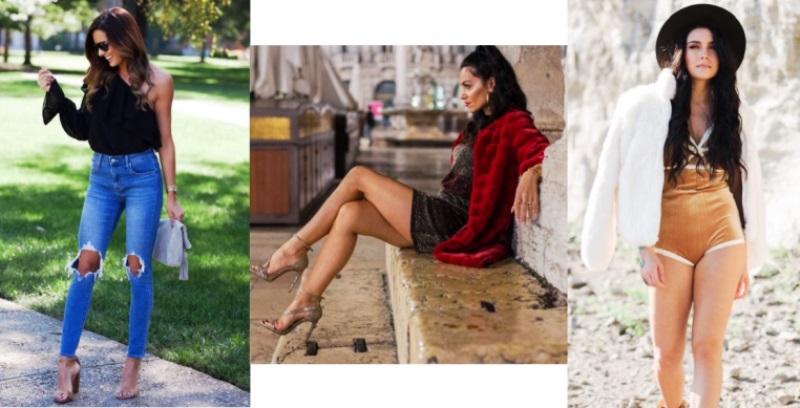 Image source: Instagram
Most of these trends, however, are not all that difficult to replicate in real life if one has just
a dash of creativity and an ounce of innovation in them.  It takes a while to effortlessly translate these runway hits into your daily-wear, but if done right, every street you walk down will be the runway with you as the showstopper.
---
Suggested read: The Best Red Carpet Looks 2017, So Far
---
Here is a list of runway trends from Fall/Winter 2017 you can try out in real life and look like no less than a model owning it at the runway.
1. Vintage Florals
Florals never seem to go out of style, do they? This crowd favorite print is making its huge comeback (not like it needed one anyway, right?) in vintage style this Fall/Winter and we couldn't be happier. This is a fairly look to pull off, floral prints suit all body types and shapes and this one runway trend you definitely cannot mess up! Add a touch of warmth to your gloomy winter afternoon dates with floral prints of the kind you see on couches and pillows. Wear a knitted sheath dress with a vintage floral print, or a floral maxi dress with a solid colored turtleneck to brace the chill.
2. One Shoulder
This Fall/Winter, one shouldered sleeves are a big hit and this is a runway trend you can easily translate into a chic outfit that has the potential to land your outfit into a high-street fashion look-book quite easily. Pair a one shoulder knit with a tan suede mini-skirt as homage to the colors of fall, along with a pair of boots to and fish-net stockings to highlight those legs.
3. Red
This is the color to deck your wardrobe with this season. Red is officially the color of Fall/Winter 2017. Some of the best of designers are doing wonders and experimenting with the color in everything. Boots, fur coats, pantsuits; you name it and we have it in red. 
4. Deconstructed Outfits
Designers like Burberry, Diane Von Furstenberg took the runway by storm with this new deconstructed approach to knitwear, dresses and jackets. Think spectacularly bizarre shapes, asymmetric designs, over-sized silhouettes and outfits that look like their parts have been individually pieced together. Admittedly, not the easiest of runway fads to pull off for daily wear, but this is so much fun to experiment around with. Wear a deconstructed sweater over a simple dress to add an extra edge to your fall outfits. Or go for a deconstructed cardigan paired with beige or nude midi skirt and ankle booties and experiment with season's most innovative runway trend.
---
Suggested read: Top 8 Fashion Trends For Fall 2017
---
5. Plaid
This season we're back with our obsession with plaid and checks which never quite seem to go away. Fashion-watchers are hailing plaid as Fall 2017's #1 look; a look that works so perfectly both on the runway and off it. Plenty of high-street fashion brands are being forced to restock as plaid blazers fly off their shelves with nothing to stop them from reaching their glory. Brands such as Zara and ASOS have a plethora of them that you can choose from. Pair your plaid blazers with a simple pair of denims and a chambray shirt; or go for a full plaid pantsuit, complete with ankle boots. Don't just stop at blazers, though; experiment with plaid overcoats and trousers and even tote bags with a plaid print.
Summary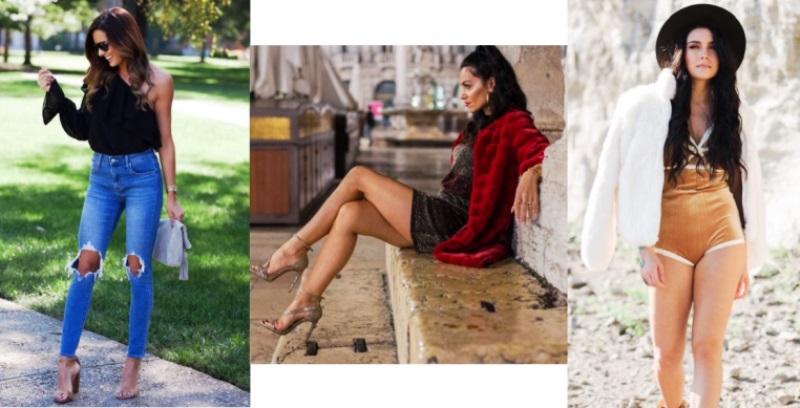 Article Name
Here Are The Runway Trends You Need To Try This Season
Author
Description
Here are the top 10 runway trends that aren't all that difficult to replicate in real life if one has just a dash of creativity and an ounce of innovation in them.
Read the rest of the article:
Next