It's a New Year and you want to start afresh! Your wardrobe needs an update, and so, here we are with the fashion trends that will put you on top of the style game, this year.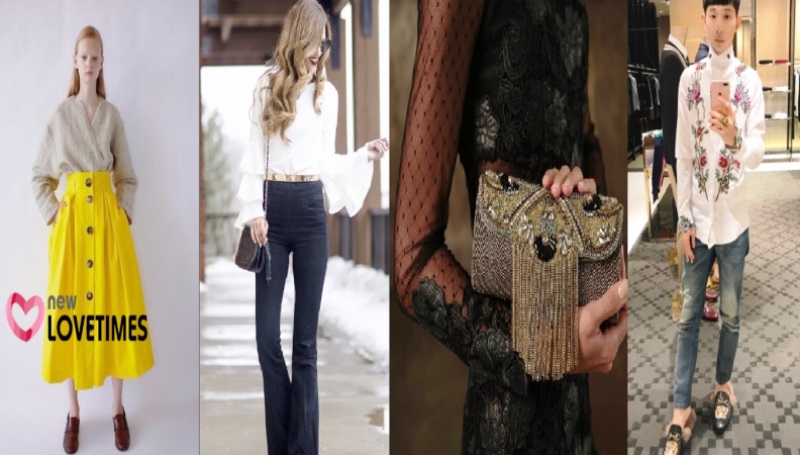 From ruffles and Bardot tops to embellished handbags and trainers, these 20 fashion trends will rule 2017 like a boss!
---
Suggested read: Fashion horoscopes: Here's what your date style is like, as per Zodiac
---
1. Canary yellow
This year prepare to paint your wardrobe with several shades of yellow.  Whether it is mustard or saffron or even the sunflower, every tinge of the color yellow will rule the fashion space.
2. Denim
Do jeans ever go out of fashion? Well, this year, you will see denim in every single thing, even handkerchiefs! 😛
3. Midi dress
The midi will make a much-needed comeback in 2017. The midis are not just kind on the thighs and hips, but also make for a perfect spring piece. During summers, you can lace up with a pair of gladiators.
4. Greenery
This year's shade-card will a lot of green! According to Pantone, Greenery is the color of 2017. They have defined the shade as,
"A fresh and zesty yellow-green shade that evokes the first days of spring when nature's greens revive, restore, and renew. Illustrative of flourishing foliage and lushness of the great outdoors, the fortifying attributes of Greenery signal consumers to take a deep breath, oxygenate and reinvigorate."
5. Wide legs
Ah! Wide-leg pants were the biggest trend of 2017 and they are definitely not going away, this year. These trousers look flattering on everyone and they give an illusion of height.
6. Geo jewelry
This year, jewelry will have a futuristic look with bold shapes and slim lines. The bigger the ornament the better it will make your outfit appear.
7. Adorned bags
There will be gems all over your clothing, your shoes, and yes, your bags! These charms lend a simple handbag the necessary edge to make it THE ACCESSORY.
8. Magenta
Pink was the go-girl color, last year, but this year it gets brighter. The magenta-fuchsia dresses will burn the ramps. Taking a hint from this pic, max the magenta!
9. Embellished trainers
In 2016, we saw embroidery on our denims, but this here the area of attention will be our feet. Embellished trainers will be one of the hugest fashion trends 2017.
10. Ruffles
You can go ruffling tops, or dresses or even skirts, this year. These outfits are fun, vibrant and playful, and they lend you the much-needed fashion va-va-voom!
11. Jackets
Jackets will be the focal point of our looks, in 2017. Try your hands on fluted jackets and frilled ones to get ahead of this trend.
12. Striped shirt
This year, stripes will be a must-have. You can wear it to work or for a leisurely evening with your girlfriends, it instantly adds a trimmed down illusion to your body.
13. Gingham
This could become 2017's biggest trend, mind you! Wear it as a picnic color bloc piece, or in whites or creams for summer. No matter how you don it, it will give your look a fresh and mod appearance.
14. Robes
We love layers, don't we? And now, we can up our game with comfy robes knotted with a waist tie. Kim K looks comfy and chic in this soft fabric!
15. Khaki
This military color is about to get hotter and hauteur! Team up a khaki trench coat with black cigarette pants and white trainers, and you are ready to rock n' roll!
16. Sleeves
We saw off-shoulders in 2016, but this year, sleeves will hog your wardrobe! Billowy, fluted or fluffed, slip into them and look like you are dressed for the Gods!
17. One-shoulder cut-out
The one-shoulder cut-out trend is spreading like wildfire in the fashion world, and it won't take much time to reach you and me. Are you ready for the cut-outs?!
18. Metallic
Last year, the metallic trend came, saw and she conquered. Quite naturally, it is here to stay! Try metallic tones and tints, not just in clothing but also makeup.
---
Suggested read: #FusionFashion How to style the Indian jacket like a celebrity
---
19. Sheer
In the glam world, sheer is in, and in for good. This year, however, do not just focus on sheer outfits but also sheer makeup and embellishments.
20. Athleisure
The athleisure trend is moving up the fashion ladder, and we could not be happier. Not just super comfy, this trend is hip and chic.
Coco Chanel once said, "A girl should be two things: classy and fabulous." And more that reason you got to be up to the minute with the latest fashion trends 2017. Hope you like what's waiting for you fashion-wise, in 2017. Let us know which of these fashion trends you would love to try your hands on. You know where to find the comment section. 😉
To know which TV series slated for this year is what people are dying to watch, stay tuned to this section! See you soon(est).
Summary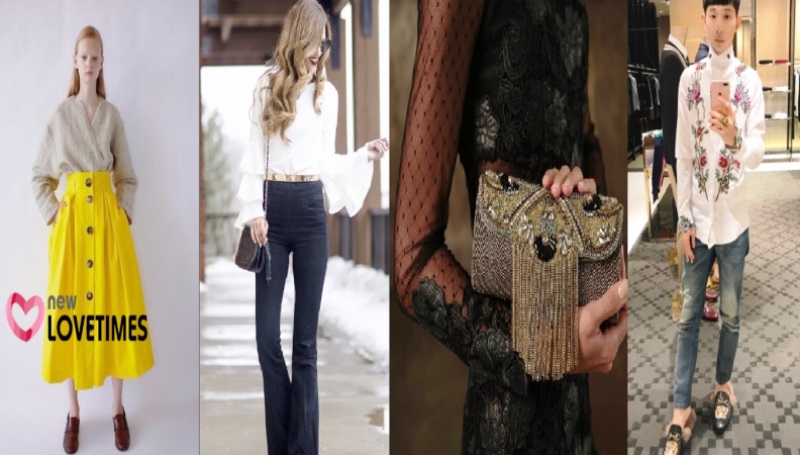 Article Name
Fashion Trends 2017: The 20 Trends That You MUST Note Down
Author
Description
From ruffles and Bardot tops to embellished handbags and trainers, these 20 fashion trends 2017 will rule the year, like a boss!