Have you been on too many first dates to remember? Do you often fail to land a second or third date even though it felt as if you two could be great for each other? If you answered yes to either of those questions, that's okay – you are not alone. Many people have too many butterflies in their stomach or simply do not know what to really expect from their first date.
If you are one of these people, I am here to help. I will teach you how to make meaningful small talk so that your first date with a person might end up leading to your very own example of happy ever after. Read on to see how to make small talk work for breaking the ice and sealing the deal on your next romantic outing!
---
Suggested read: 10 things you MUST do at the start of a relationship
---
1. Stalk a little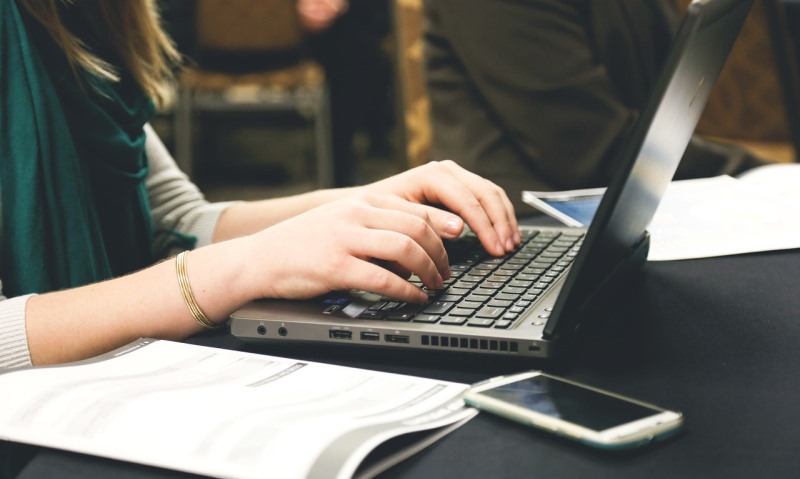 Image source: Pixabay, under Creative Commons License
Did you raise your eyebrow or wonder what a jerk I am for suggesting this? Hold on, before you get too judgmental. By "stalk," I really mean that you need to know some things about the person before you meet them for the first date. If you are going on a blind date, even then you need to do a bit of research. You don't want to run into a Maroon 5 fan and tell them how much you hate Adam Levine. The moment you do so, your date will only remember where you don't see eye to eye—if they remember anything at all. So do a little homework, check out what the person likes, and then make small talk accordingly.
2. Compliments? Yes, please!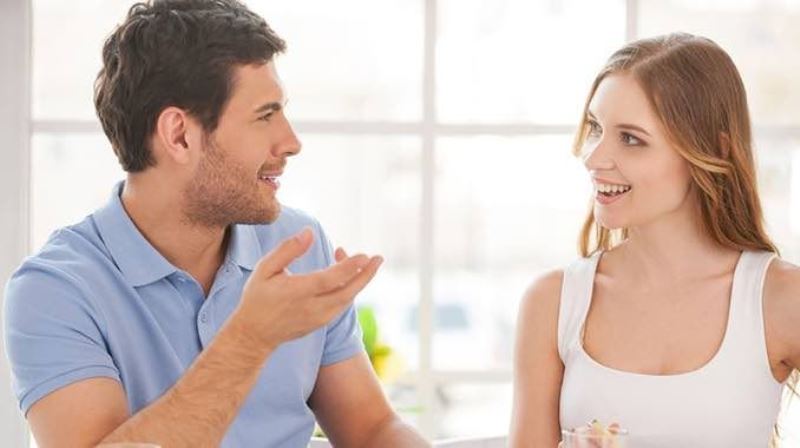 Image source: Google, copyright-free image under Creative Commons License
This isn't a gender specific point; both guys and girls could use some positive reinforcement. Of course, you don't need to tell a guy that he's beautiful, but telling someone that they look good never hurts. When you are seeking answers for how to make small talk with a first date, know that compliments are always a great ice breaker. If someone has a beautiful pair of eyes, tell them. If your date dressed wonderfully, point it out. If they smell good, let them know! It's simple, but it can help to stimulate a positive mood for the date.
3. Pick the favorite topics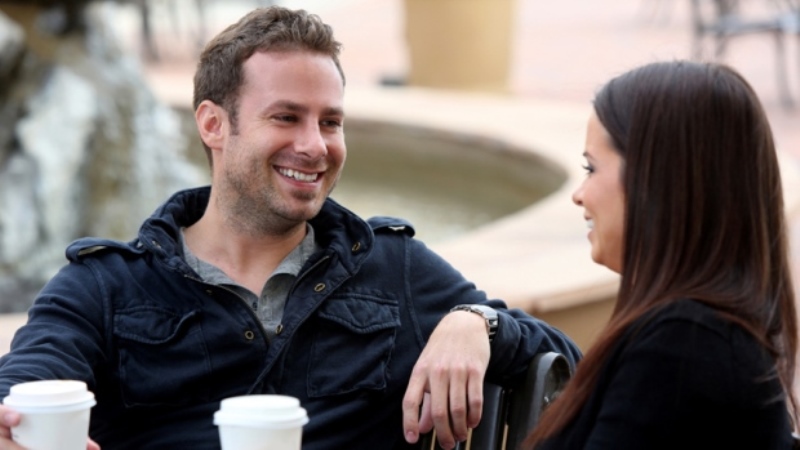 Image source: Google, copyright-free image under Creative Commons License
If you really want your date to turn out well, you need to pick the right topics. Don't beat around the bush and don't discuss the intricate depths of politics, religion or other dense subjects from the get-go. You are not here on a summit discussing intellectual matters. When you are looking to know how to make small talk with a date, try and ask them about their hobbies and then pick any of those subjects to dig deeper. People relax a lot more easily when they talk about the things they are passionate about. Time will fly and you both will not even realize what a wonderful date it has turned out to be!
4. Whether to talk of the weather?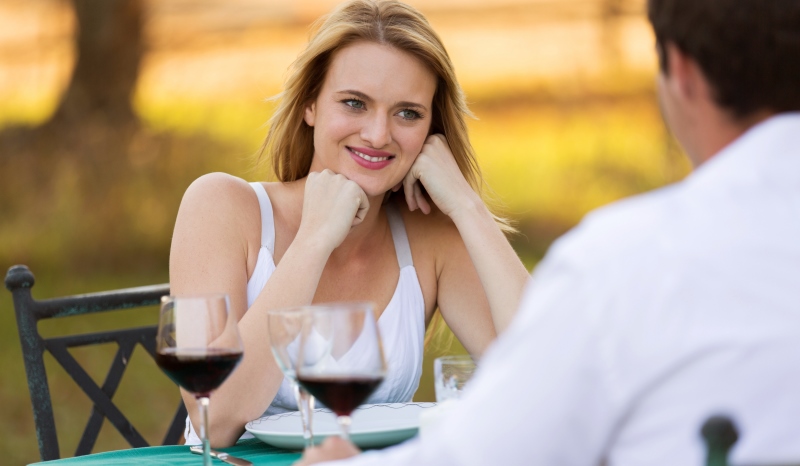 Image source: Shutterstock
No! You must understand that talking about the weather is a terrible cliché that you must avoid at all cost. The moment someone starts talking about the weather, it is very evident that they are trying to fill gaps in the conversation. There are so many amazing things to talk about and you pick weather? Don't be so lame, buddy. Talk about how beautiful it feels to be sitting with one of the best looking people in the room. Talk about what your expectations are from your life and how you wish you could live out your dreams. There are hundreds of things to talk about, and weather certainly isn't one to help you have a great first date!
5. Quarreling is a turn-off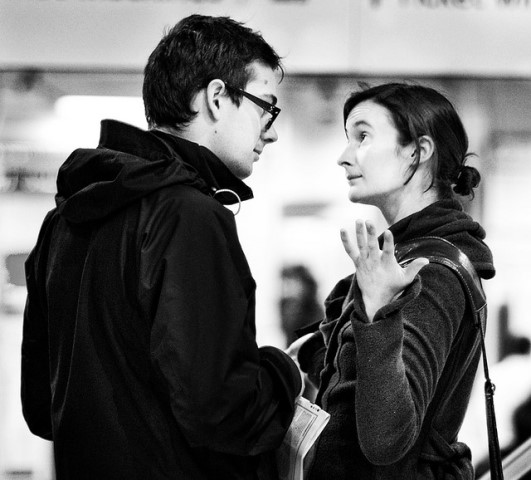 Image source: Google, copyright-free image under Creative Commons License
A lot of guys wrongly assume that women are impressed by someone who has strong opinions. Yes, women appreciate guys who can stand up for a cause that they support, but we don't appreciate quarrelsome men. If you can settle something peacefully, we don't like seeing a fight. So, stop wearing that big man ego and tone down your voice. Don't fight with the waiter or the manager if the setting isn't exactly what you had asked for. That said, if someone misbehaves with your lady, you have every right to give them a piece of your mind.
---
Suggested read: 10 definite signs you're in a fake relationship
---
6. Look in the eyes and express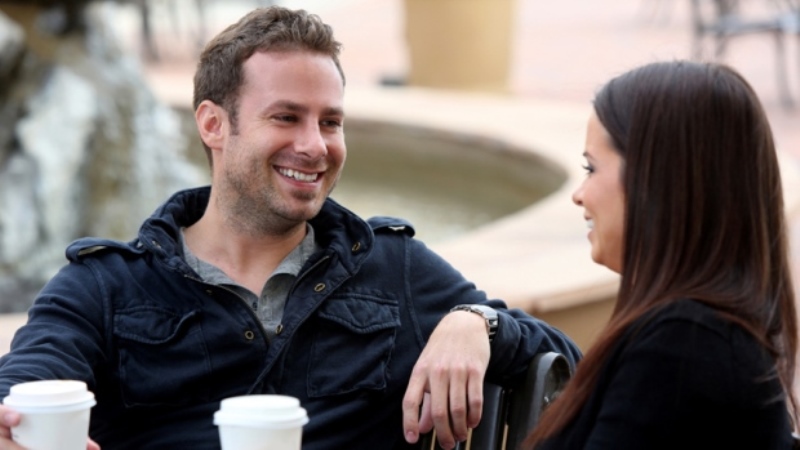 Image source: Google, copyright-free image under Creative Commons License
Eyes are known to carry your inner words, even if you find it hard to express yourself. If you truly want to give yourself a chance to take the date forward, you should always maintain eye contact. This point is regardless of your gender because eye contacts have a way of letting the other person know that you are interested in them and you want to make things work. Once the eye contact has been established, making small talk will get a whole lot easier.
7. Don't try too hard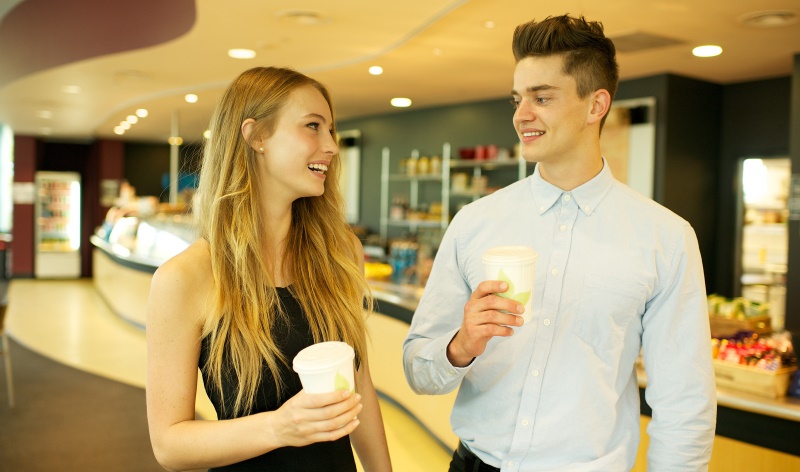 Image source: Google, copyright-free image under Creative Commons License
When you are on your first date, you may be a little jittery, but you need to know that you shouldn't try too hard. When you try a bit too hard, you can come across as pushy. So, talk about the little things, catch up on your favorite movies, talk about your last trip or where you are planning to go on your next, and mix it by weaving in little compliments and funny anecdotes along the way. It doesn't sound that hard, is it?
8. Make someone smile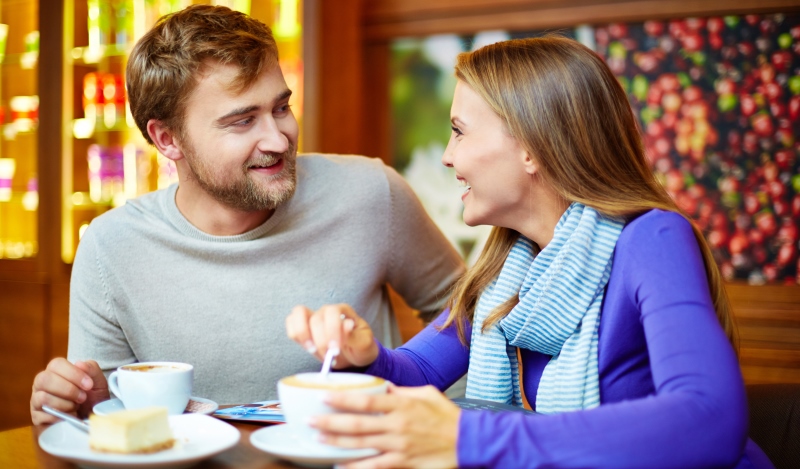 Image source: Shutterstock
Do you know what a person likes the most when they meet somebody for the first time?  It has to be the smile. You can never fake a genuine smile because the expressions change when people smile from their heart. So, try and come up with simple and cute gestures that could make someone's day. You don't need to try too hard for making someone smile. If your date is pleased with you and they keep on smiling, it is a sign that you are on the right track. If you can keep it up, you might have a second date before you know it.
9. Don't rush through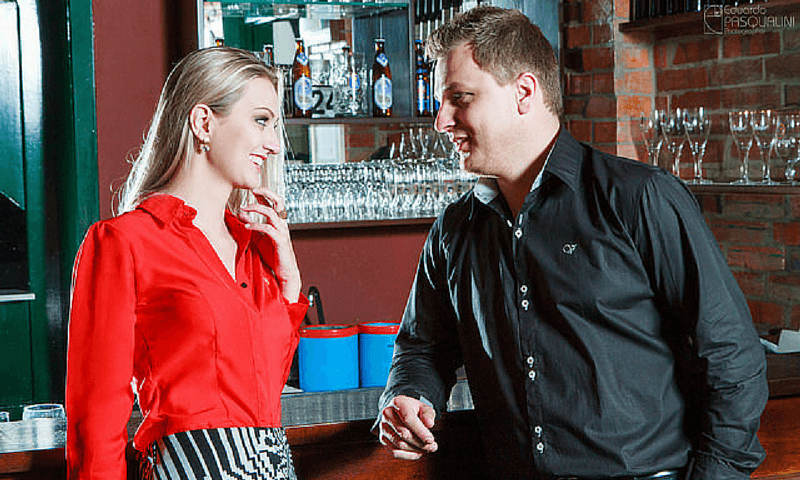 Image source: Flickr
The art of small talk is about keeping it slow. Take your sweet time and don't keep looking at your watch. You are supposed to enjoy your time together and you should not be trying to rush through your first date. Some of us believe that it is important to kiss on the first date, but this is up to those involved. Try and gauge what seems to be the best way to go by following your instincts. Don't try to have a second date or a cheesy one-liner before you kiss just because you want to be in a relationship. If you feel that you would really like to go out with the person again, then let them know. But let things build up on their own and refrain from pushing too hard. All good things take time.
10. Leave an opening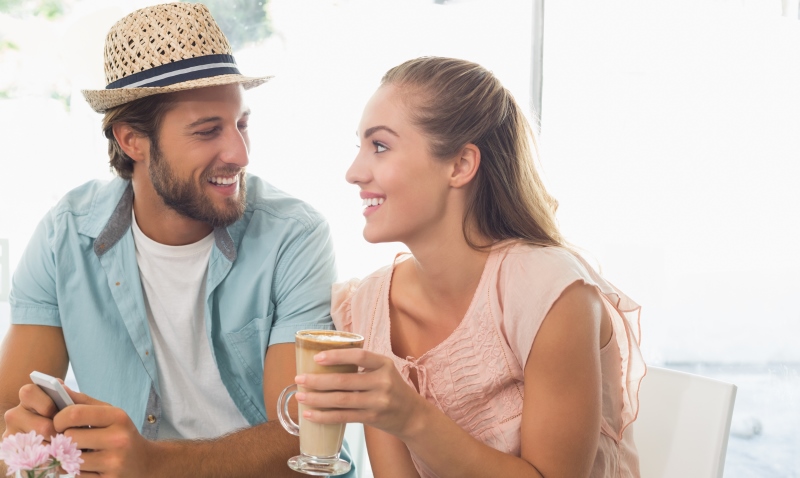 Image source: Shutterstock
This is very important. If you want your first date to lead to a second one, you must leave that opening. When you are wrapping things up, let the other person know that it was one of the finest evenings you've had. Ask them for their number or give them a hint that you are eager to see them again. Don't let your shyness get the better of you. Sometimes people get mixed signals and they do not know how to judge how things went, so you have to make it very clear as to what you want. Make it a point to end the evening on a good note. If things build really well, a peck on the cheek might be a great idea!
---
Suggested read: 10 unrealistic expectations that can destroy your relationship
---
Love has a way of making the world go round, but it is often harder than it looks to go from semi-awkward small talk to a meaningful relationship. Every first date holds the opportunity for opening your heart to a long lasting relationship—if you play your cards right and know how to talk the talk.
Do you have any useful experience with first dates? Did you have a pleasant time? How did you do at small talk? Do you have anything else to add that could be a savior for first dates? Feel free to share and care for those of us who are looking for love!
Featured image source: Shutterstock
Summary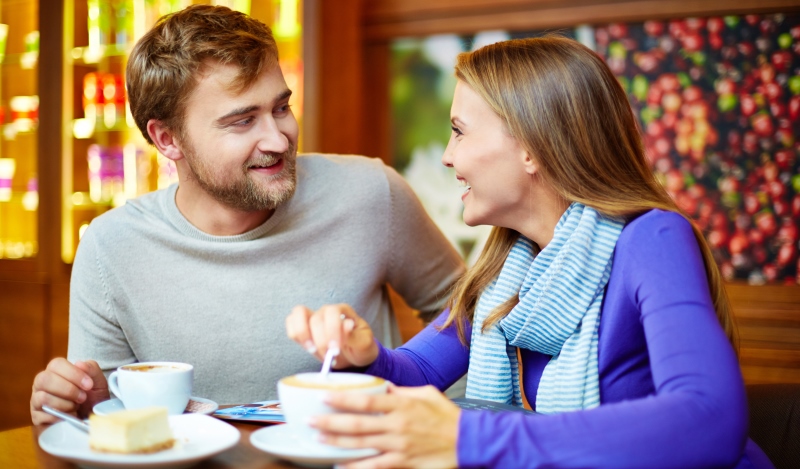 Article Name
How To Make Small Talk With Your Date
Author
Description
Have a first date coming up in the near future and wondering how to make small talk with her? Worry not for we bring to you 10 ways to make it to the next.