All brides dream of looking their absolute best when shouts of 'here comes the bride' resound far and wide. While some brides choose to be just the way their hubbies-to-be found them, most embark on a strict wedding diet to fit the mermaid wedding gown they'd always coveted or look their shapely selves in a fit n flare number. While some are really excited to show off their enviable figure in a low-back Vera Wang number, others are possibly toning down to look like a graceful hourglass figurine! But a wedding diet isn't as easy as it sounds. Sticking to a strict routine to detox one's way to the altar, shed some unwanted weight as one puts on the wedding gown, and slim one's way while walking down the aisle is more than giving up food. It is a combination of discipline, a nutritive regimen, a workout plan, and so much more! And while we sure have a four-week exclusive fitness regimen coming up for all you lovely brides-to-be in a brides' special bonanza soon, there are a few wedding diet tips that can help you take his breath away and dazzle the rest.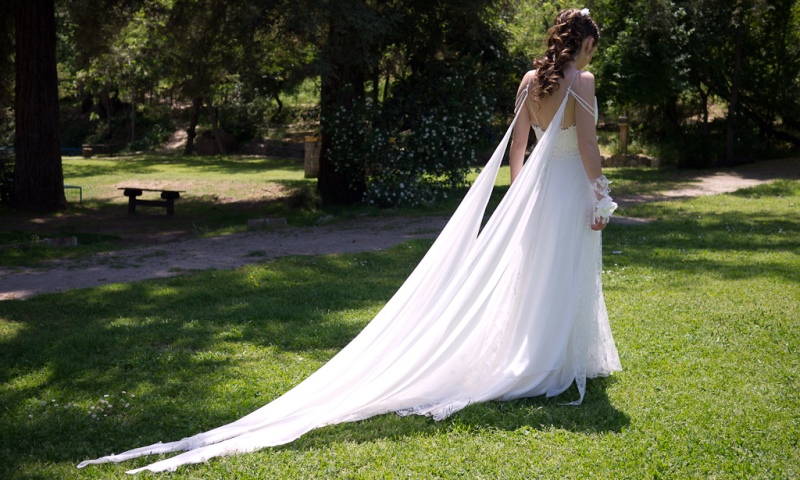 Image source: Google, copyright-free image under Creative Commons License
And we, at NLT, like to keep the note of kick starting a marriage with healthy nutrition and better fitness goals, extremely safe and happy. Coz that's what an effective pre-wedding diet is about – safe, healthy dieting with better nutrition and fabulous fitness!
---
Suggested read: No wedding diet for me: I love the me-like bride smiling back from the mirror
---
Want to know about these amazing wedding diet tips? Well, here you go:
1. Measure up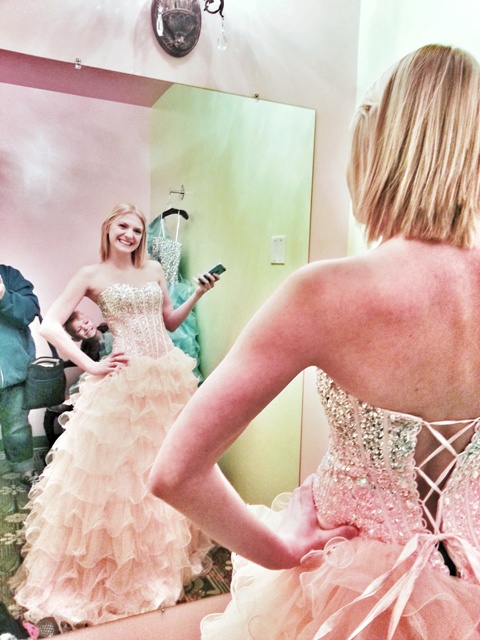 Image source: Google, copyright-free image under Creative Commons License
There is no way to know how effective your diet is unless you have a tangible record of your results. The ideal way to track your results is to consistently track your diet success by not only measuring the number of pounds you are at before you start the diet, but the ones you are dropping all over the place by weekly weigh-ins, but also by taking measurements of your thighs, waist, arms, and other problematic areas. This is important because an increase in muscle mass can actually increase your weight. So, increasing your energy or keeping the metabolism humming at optimal speed although less tangible, are potent benchmarks for measuring the effectivity of your diet success. So, keep the tracking jumbo binder ready and record the digits. They are important.
2. Be REAL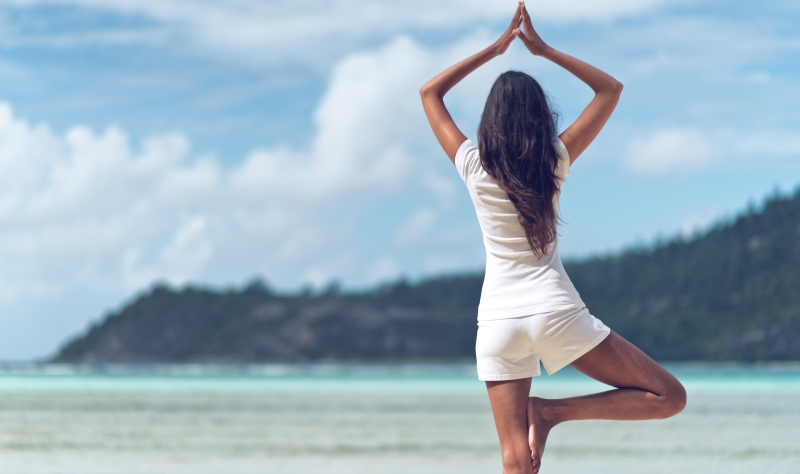 Image source: Shutterstock
Now, now – you'd want to be a size four or maybe, even a two! A girl is allowed to dream! But if you are going on a diet 30 days before the D-day – watching these dreams is only going to pave a path to disappointment. Instead, try and get realistic about your goals. Setting sky high wedding day diet goals is a surefire way to be disappointed or at best, cause extensive damage to your body by going on fad diets and popping unsafe pills. So do not dream of shedding twenty pounds in two weeks – instead, set realistic goals according to your weight, BMI, and the number of days you have in hand to lose a reasonable amount of fat and flab.
3. Don't think 'diet,' think healthy eating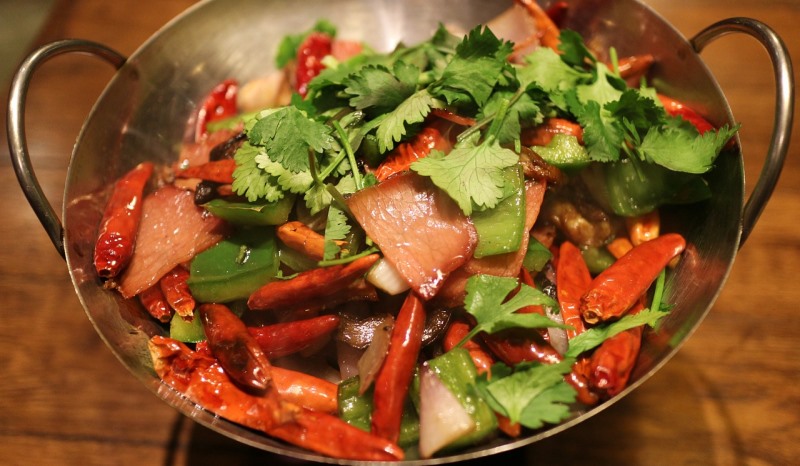 Image source: Pixabay, under Creative Commons License
Of course, you can't gorge on pasta and bread but there's a way you can cut loose on the lean cuisine and eat healthy and nutritious food without compromising on taste. Think eggs, fish, and grapefruit. By allowing yourself some nutritious food in small amounts throughout, you will keep your energy levels up, your taste buds appeased, and your wedding diet right on track!
4. Stay relatively full
Image source: Google, copyright-free image under Creative Commons License
This one is scientifically proven. Frequent, healthy grazing can effectively keep a person from overindulging at lunch and dinner. In fact, many experts advocate five small meals per day, rather than three big ones. This will not only slash the caloric intake but also encourage your metabolism to perform at peak levels while revving up your energy!
---
Suggested read: What your wedding colors say about you
---
5. Hydrate and then, hydrate some more
Image source: Pixabay, under Creative Commons License
Hydrating your body is a MUST-do thing for all brides. Beat those empty calories found in soda and alcohol, and hydrate your system with water, metabolism-boosting green tea, and nutrient-dense green juice. By filling up your system with these hydrating fluids, you don't just replenish your system and flush out the empty calories but also build your way to a glowing, dewy skin for your big day.
6. Eat smart
Image source: Google, copyright-free image under Creative Commons License
Food temptations roam everywhere. If you are to successfully complete a wedding diet, you will have to forgo the popcorn, cookies or pasta. Opt for healthy snacks, protein bars, sliced fruit, nut butter, and as already averred, five small balanced meals instead of three over the top ones! Whatever your plans are for the day, a smattering of healthy snacks at your fingertips will give you the physical and mental strength to turn down any nutritionally deficient, calorie-laden temptation that comes your way.
7. Get a partner-in-crime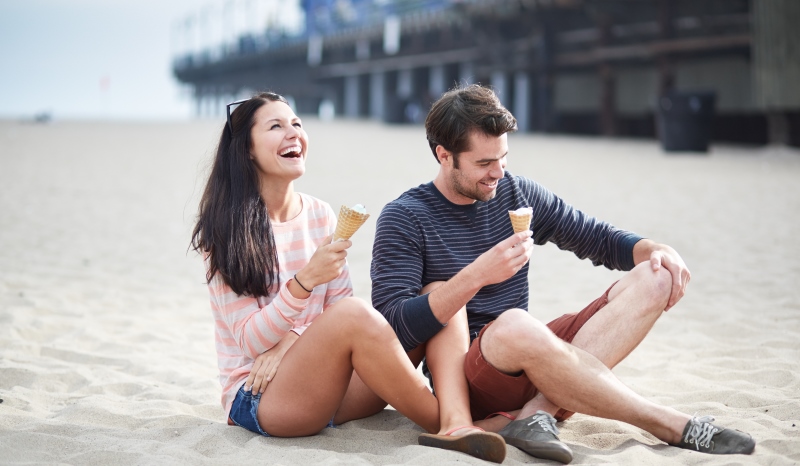 Image source: Shutterstock
While most brides-to-be set out with extremely high enthusiasm levels on the wedding diet, the enthusiasm wanes sooner than is imaginable. Yes, you can blame the rice cakes! After all hunger pangs and the monotony of the drill can get the best of brides. Therefore, it is advisable to get in a diet buddy to keep you focused and motivated. The partner could be anybody from your maid of honor to your hubby-to-be or even your mom. You could take turns whipping up healthy meals, meeting for regular morning workouts or simply calling each other out for deviating and keeping those weak moments in check. It is the simple mantra of positive reinforcement and that we can vouch – works!
---
Suggested read: How to find the perfect wedding dress to suit your body type
---
8. Skip the gulp activities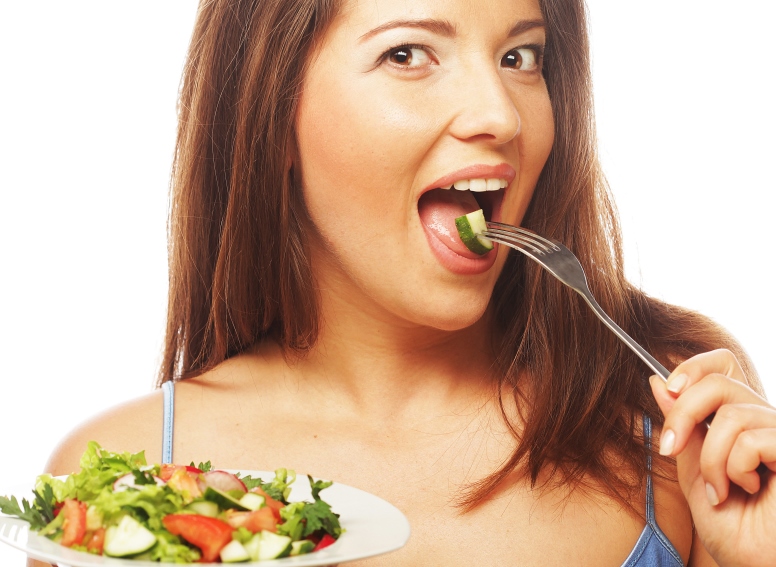 Image source: Shutterstock
While your upcoming wedding is the most important event on your calendar, the world keeps throwing birthdays, happy hours, and holidays your way. And while you can't rule out all invitations, you can prevent yourself from indulging the packed potential of these parties to throw your diet off track. Attend the parties with your loved ones but do not let the decadent dine-and-wine experience inflate your waistline that took weeks to slim. Make a conscious attempt to skip the tempting platters and explain yourself with a smile and politeness! Tough, but doable!
9. Beat the bloat
Image source: Pixabay, under Creative Commons License
There is no good that comes from feeling puffy and gassy. Especially when you are walking down the aisle. So, rewind to your childhood days and follow what mommy said. Eat slowly – cut out the amount of air swallowed, steer clear of fizzy drinks and chewing gums. Avoid foods that cause the bloat, like cabbages, and instead binge on probiotic drinks that can battle any bloat that has already made its way into your system.
10. Cut the junk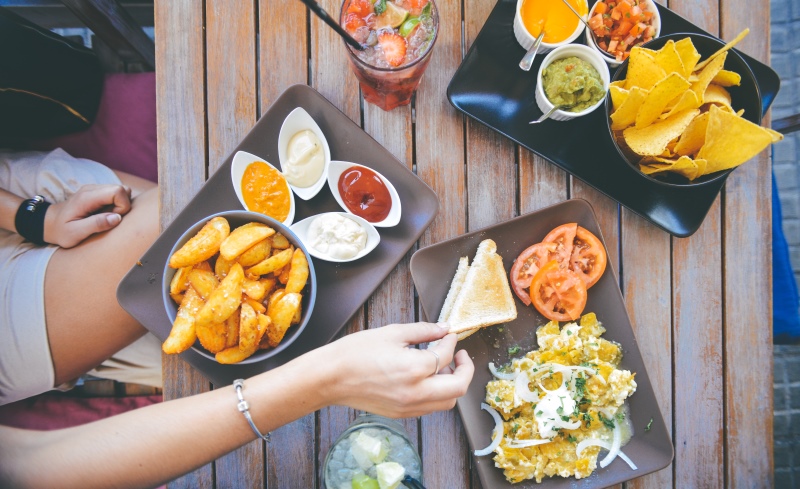 Image source: Google, copyright-free image under Creative Commons License
Junk food is your express ticket to gaining weight, lowering your energy levels, slashing your metabolism, and thereby, defeating your wedding diet. Therefore, it is compulsory that a month prior to your big day, you go for a complete elimination diet that cuts out on gluten, refined sugars, dairy, caffeine, alcohol, and anything trash.
11. Detox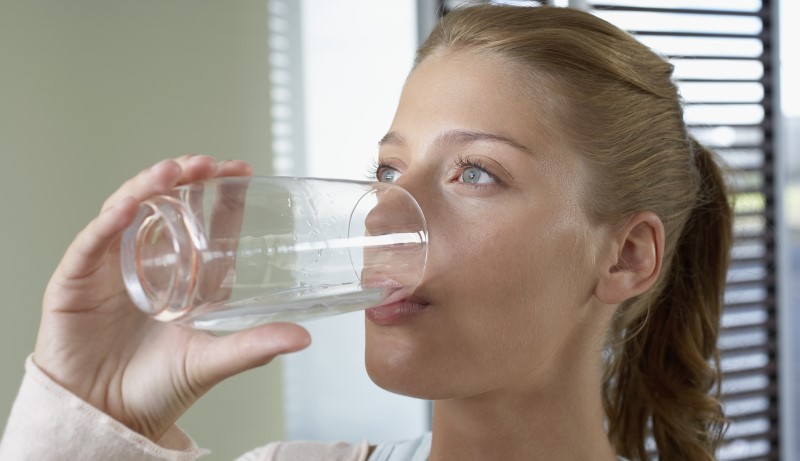 Image source: Shutterstock
Yes, you have gotten rid of the junk, you are beating the bloat, and also hydrating your system. Why not go the extra mile and flush out the toxins too? Detox naturally by choosing foods that decrease body bloat, help in digestion, alkalize the body, and feel lighter. Watercress, lemon water, leafy greens, fresh fruits, artichokes, beets, green tea, and wholegrains are a good place to start.
12. Fresh = Fit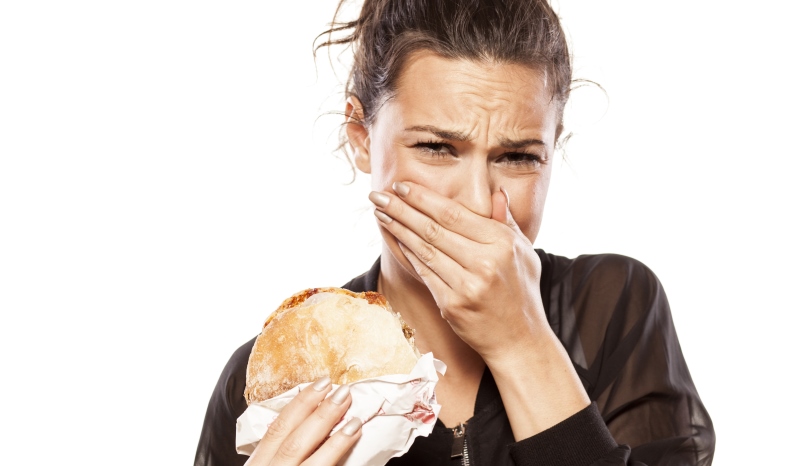 Image source: Google, copyright-free image under Creative Commons License
Yes, you have skipped the junk but that isn't enough. You have to steer clear of processed foods too. Get as close to nature as you can, and eat a diet filled with all-natural whole foods. Fresh, organic produce and pasture-raised lean proteins are a good place to start. Fresh, whole foods will help you maintain energy levels, promote healthy sleeping habits, and provide ample fuel for all your bridal boot camp workouts!
13. A cheat day is allowed
Image source: Google, copyright-free image under Creative Commons License
You and your partner-in-crime are keeping a short leash on your willpower to refrain from all that is bad-for-your-wedding-glow. But going a little loose on the tight reins and cutting yourself some slack for a little time once a week is okay. By allowing yourself the occasional splurge, you'll feel less deprived and be more likely to successfully continue your diet. Brides who strictly deprive themselves 100 percent of the time often end up bingeing at much higher levels than they would have otherwise. So, when presented with a tray of treats, do your diet a favor: Pick the healthiest option and eat one, rather than five.
14. Skip the sugar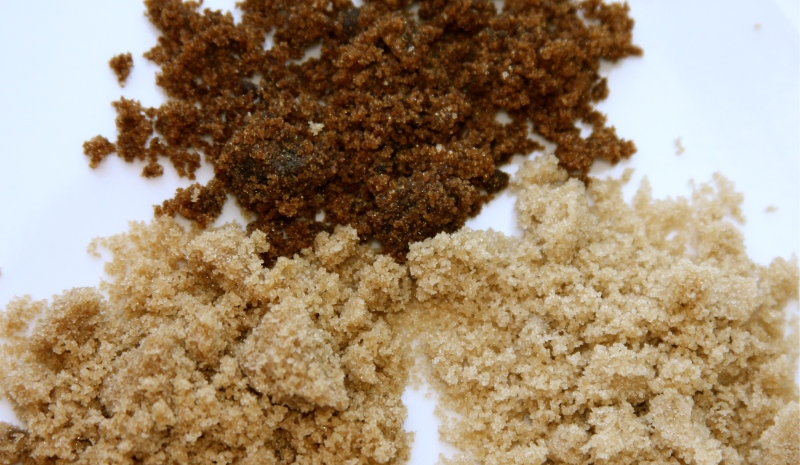 Image source: Google, copyright-free image under Creative Commons License
Sugar is a necessary element to cut out. Taking sugar substitutes in food and drinks, and cutting the intake can make a major difference to your metabolism and body weight.
15. Stay positive
Image source: Google, copyright-free image under Creative Commons License
It is extremely easy to slip into panic-mode when the flowers you chose aren't available or one of your bridesmaids has canceled or simply because the wedding diet is not going as planned. But kick the disappointment to the curb even if the weighing scale doesn't tip toward the digits you'd have liked to see. Whether or not you reach your weight loss goal, it is okay – coz you will still be the most special, most gorgeous woman at the wedding. Coz you are the bride – and that's the rule. Keep smiling.
And stay tuned for the four-week fitness regimen for brides! Coz we care!
Featured image source: Google, copyright-free image under Creative Commons License
Summary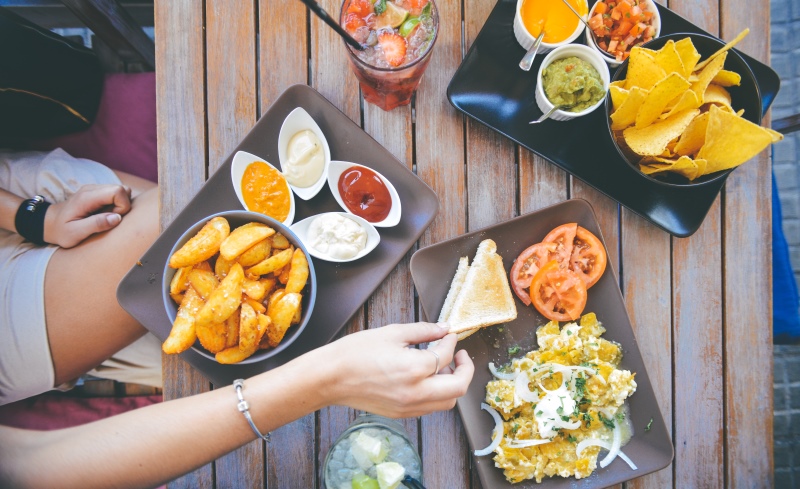 Article Name
15 Amazing Wedding Diet Tips For A Fitter You
Author
Description
A wedding diet has become a ritual, albeit not successfully completed. Here are some amazing wedding diet tips that can bring you closer to the finish line.