What Women Want was an ultimate male fantasy, a movie that could translate to THE male dream- to be able to read the minds of girlfriends and wives was simply amazing. Women are, no doubt, confusing at times, but if you just read the signs and think a wee bit straight (or twisted) then maybe, they won't be so confusing after all, huh? Getting God to give you a special boon might be stretching it too far but what if with advent of new technologies like artificial intelligence and data analysis you could actually decipher a woman's mind better?
What if you had an accessory like spectacles which you could wear and you would have continuous pop ups about what's going in your girlfriend's mind whenever you ask her something? How would that be? Maybe this is how –
When you want to watch the game with your buddies: Is it alright to go out for the football match with friends?
Warning: Now is not a good time. You haven't taken her out to dinner in a long time, take her out. Don't go out with friends, least of all to watch football!
When you forget an IMPORTANT date: Am I forgetting something today?
Warning: It is exactly for 2,000 days that you have been together. You should celebrate and cut a cake or something, do not forget to wish.
When you can't decode her anger: Why are you angry?
Warning: Several reasons actually! Current issue occupying mind is that you forgot to book tickets for the movie that she has wanted to go for months now. Anger limit has reached an alarming danger level.
When you can't say what is it about her that's different: You are looking different.
Warning: There is a bit of holiday weight but what you noticed is the hideous haircut she got today. Do not bring it up. High annoyance levels detected. Suggested course of action – Compliment her dress.
When she is taking TIME… erm… a lot of TIME to get ready: Why aren't you ready yet?
Warning: You just had a steamy make out session; don't burst the happiness bubble for yourself. You delayed her; now just wait out till she gets ready.
When you are about to get in trouble: It's too early to plan your birthday.
Warning: It is NEVER too early to plan her birthday. Plan for your leaves, book that holiday she has been planning for and ensure it is a surprise. Set reminders for booking tickets and plan a wow-worthy holiday.
---
Suggested read: 14 things men do that make women in insecure in relationships
---
When you are looking for a present to give: What gift do you want?
Warning: First of all, what is the point of asking? She doesn't want to be asked, if she has to tell you, she could buy it herself. Search for keyword "I want this" or "I love this" through her archives to find the perfect gift. If tech is your thing, possibly go through 45678293902431752 pins on Pinterest to figure what she'd like the most!
To go out or not to go out is the question: Should we just stay in tonight?
Warning: She has been telling you about the new place that opened on M. G. Road and you promised it would be tonight. Call immediately to make reservations. If you choose to ignore, you will require an anti-anger plan of watching the latest rom com. Sorry buddy, there is no way out 😀
Oh, poor you: Can we have my friends over?
Warning: You were warned last month to sync her periods on your calendar. Tonight is the first day cramps night, she needs you to be there to eat ice cream and cuddle with. If you choose to ignore, it is four days of complete torture. Say ok to sync calendars now.
When your man meat's in the mood: Show me that sexy lingerie you got the other day honey!
Warning: Does she look like she wants any action?  Retract your statement and ask her to cuddle up with you in her pajamas on the sofa. You may get some later tonight, though it still won't be a lingerie kind of night. All the best buddy 😉
Featured image source: hoopercoaching
Summary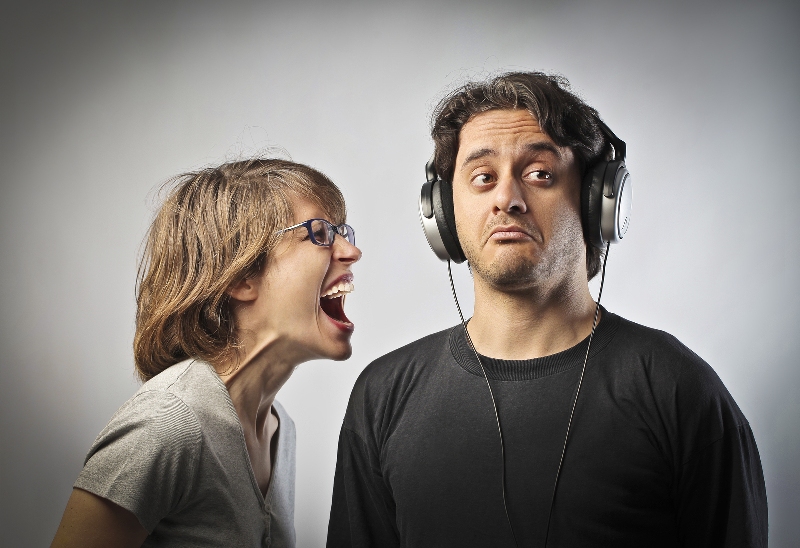 Article Name
If Girlfriends Came With Warning Pop-ups
Author
Description
Ever wanted to decode the mystery called girlfriends? We propose a tech-solution that can help! ;)