UTV Pictures' the producer of, Katti Batti, directed by Nikhil Advani and starring Kangana Ranaut and Imran Khan, has released a brand new trailer of the fun, youthful and urban romantic comedy. In the short 3-minute trailer of the movie with the release date set for 18th September 2015, shows the couple's journey of love.
Image source: UTV
Kangana Ranaut, fresh from the spectacular success of Tanu Weds Manu 2, looks dewy fresh and exudes the charm of a spunky college girl, Payal. New daddy Imran Khan is shown as studying in her college, who falls for her, hook line and sinker. Nikhil Advani returns to the romantic comedy / drama genre that he showed promise in with Kal Ho Naa Ho and Salaam-E-Ishq, after the dark D-Day.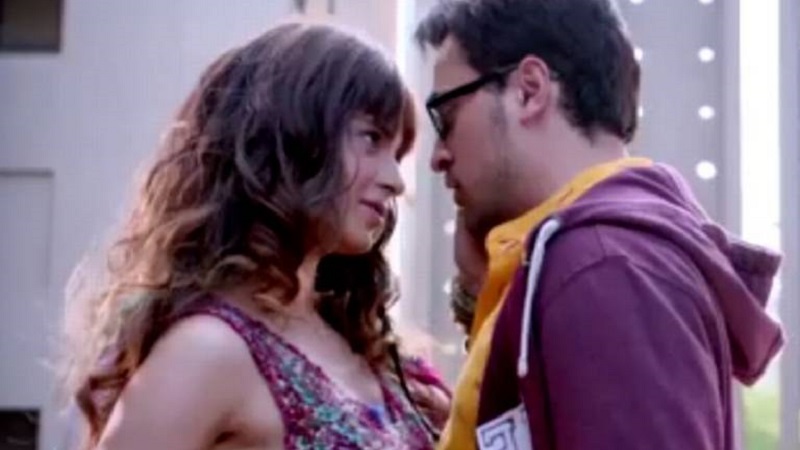 Image source: UTV
---
Suggested read: 10 love lessons 90s movies of Bollywood taught us
---
The trailer shows Kangana playing Payal, the perfect foil for the sober, straightforward Maddy, played by Imran. The trailer opens with Payal lighting fire to some papers in a trash can and proclaiming that "Shaadi karenge toh aaj karenge; nahin toh, kabhi nahin" while Maddy is stuttering that it is dangerous to light a fire indoors without sufficient precautions. The rest of the story is then revealed. The down-to-earth, supposedly "normal" Maddy meets Payal in college in a hilarious sequence involving her tattoo. She then agrees to get involved with him, only "if it is time pass, and not serious". Maddy, who does not seem to truly fathom what 'casual' means, agrees to that condition and gets involved. Fast forward 5 years, to when Maddy and Payal have lived-in for the duration and for a reason that is not revealed, Payal has broken up with him. Maddy is desperately trying to understand what happened and the reasons behind it, with his friends advising him that it is better to let her go since she never did understand the word commitment. But Maddy is not even able to believe that it has happened. The trailer ends with Payal dressed in wedding attire and Maddy telling her that
"Tujhe mere jaisa koi pyaar nahi karega. Kar hi nahi sakta."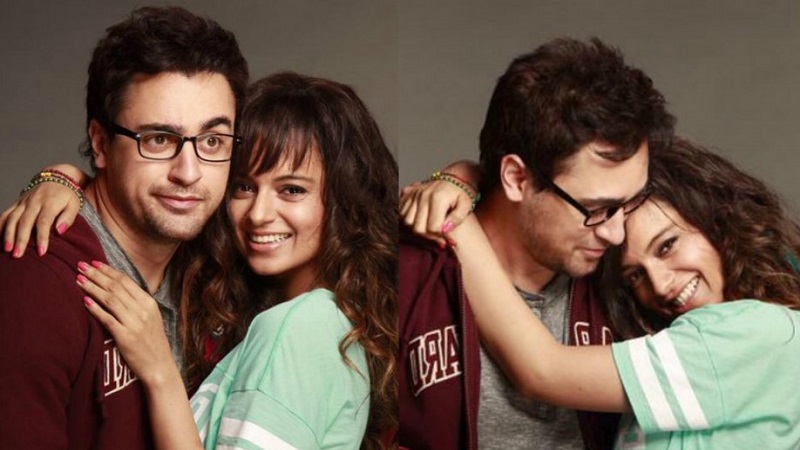 Image source: UTV
The movie, which comes with a fair warning that it is "not a love story," has its share of hilarious moments. In a scene, she's shouting at Maddy and his friends who have presumably come to watch a cricket match –
"Hygiene naam ki bhi cheez hoti ke nahin? Kitna mushkil hai pot mein straight su-su karna? Just hold the little soldier and aim. Yeh koi champagne ki bottle hai ki isse pakadke har jaga giraoge aur ghumaoge?"
The songs exude a funky vibe and the story seems to have the right mix of fun, romance and mystery. Why did Payal suddenly leave Maddy? Which mystery man is the commitment-phobic Payal getting married to in the end? We can't wait till 18th September!
Featured image source: UTV
Summary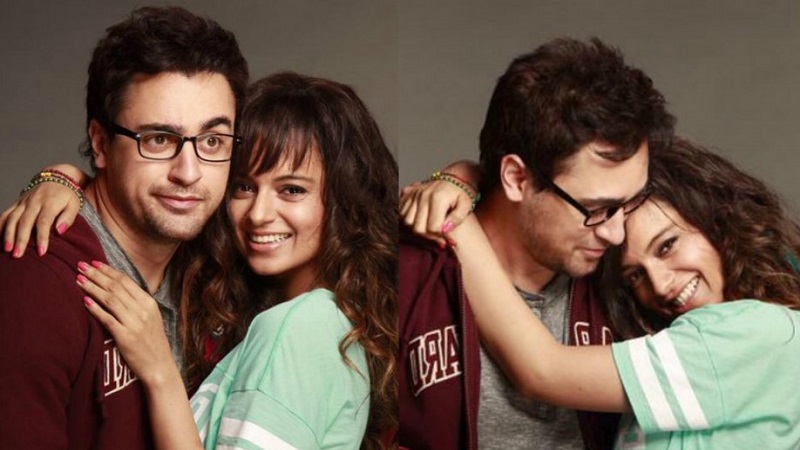 Article Name
Katti Batti Trailer Starring Kangana Ranaut And Imran Khan Is Fresh And Upbeat!
Author
Description
UTV's Katti Batti trailer, starring Kangana Ranaut and Imran Khan, directed by Nikhil Advani is releasing on September 18, 2015. It is a super-fun rom-com!