If there is one woman who has been experimenting with style ever since she set her foot in B-town, it is the queen Kangana Ranaut herself. But getting that royal title didn't come easy. After all, looking wow-worthy every time you make an appearance so that all and sundry agree that invisible crown rightfully belongs where it is set isn't child's play.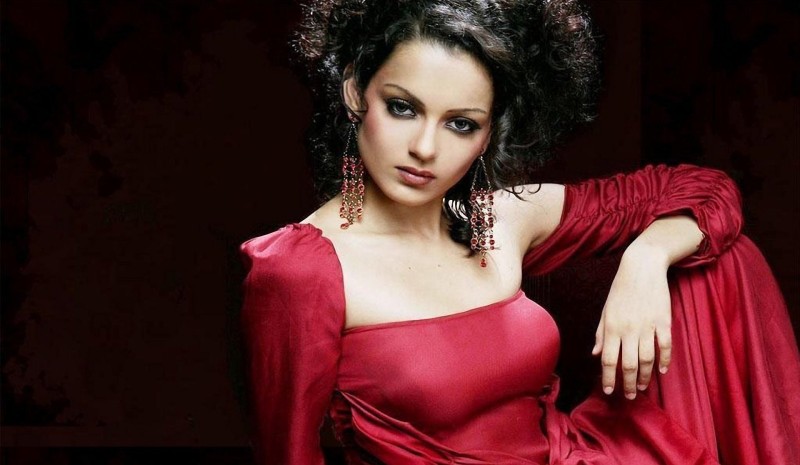 Image source: Google, copyright-free image under Creative Commons License
From the time she went through scathing criticism for her looks to the here-and-now when she has launched her own fashion label, Kangana Ranaut has, undoubtedly, come a long, long way. And when we talk about the style of Kangana Ranaut, we aren't talking a signature style like the graceful, elegant one of the diva-licious Deepika Padukone or the cutting edge, glam, and fashion-forward choices of Sonam Kapoor! Kangana's style has been in the making for over eight years now and is ever-changing, assimilating the best of trends and dropping all that is passe! Here's a look at the stylish journey of the queen of Bollywod:
---
Suggested read: Kangana Ranaut's must-watch interview at the World Summit
---
2006: The Gangster times!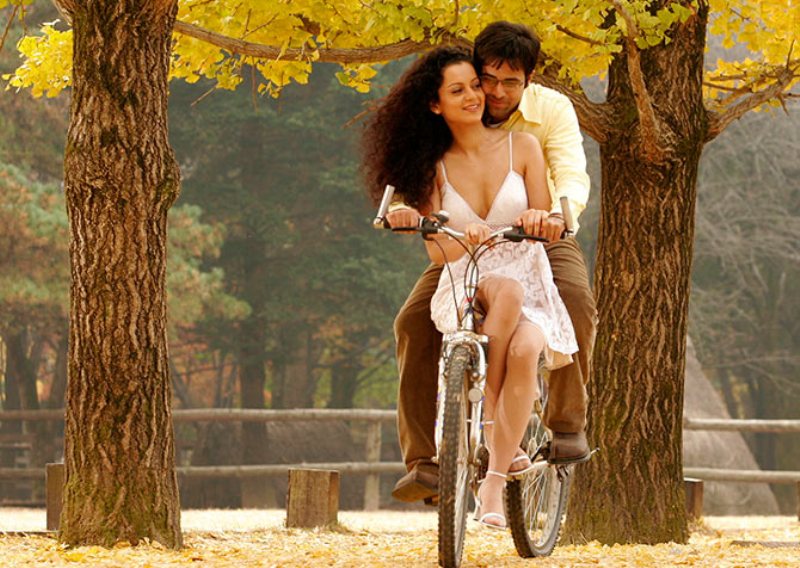 Image source: Youtube
When the curly-haired Medusa-like Kangana made her debut, we recognized her as bohemian chick with a radical image. Unruly tresses, plunging necklines, knitted scarves and boots placed her in a niche realm and it was too early to put her on a style scale. The box-office dud Woh Lamhe did little to change that on-screen image and while we were sure raving about her stellar performance, despite the accent, we didn't quite take to her appearances off-screen.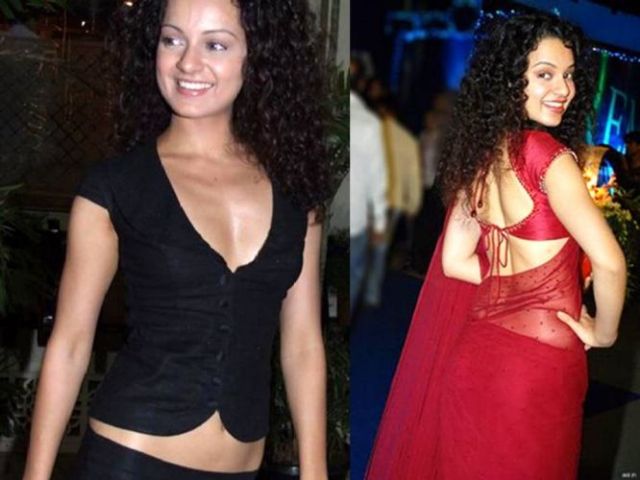 Image source: Inonit.in
She was experimenting with unflattering black shirts or the too jhatak red sarees and for those of us in the fashion forward lanes, we put on our sunglasses to reflect that glare! Our eyes burnt.
2007: The Life…In A Metro phase!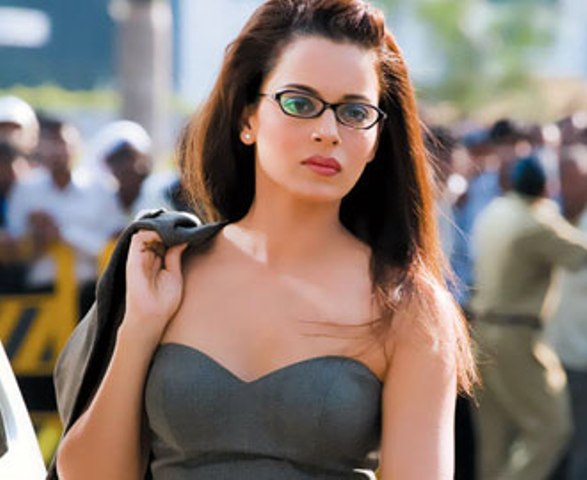 Image source: Google, copyright-free image under Creative Commons License
While the multi-starrer hit sure changed her on-screen image- what with the complete makeover from those unkempt tresses to that short office-goer haircut with delicate fringe, those adorable pinstripe suits, formal shirts, pencil skirts, chic trousers and geeky glasses, the off-screen faux pas continued.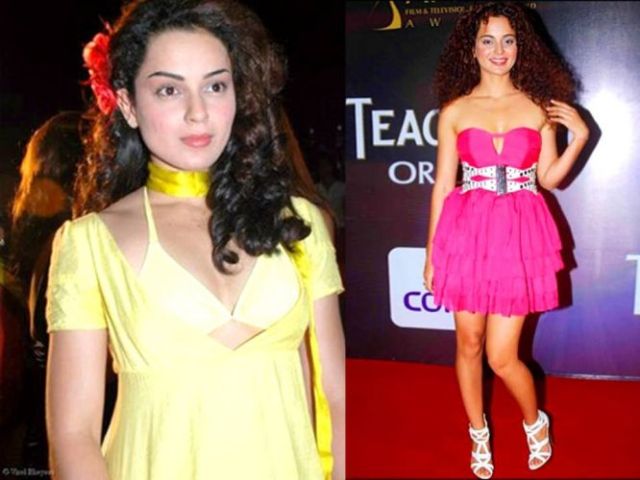 Image source: Inonit.in
Dolled in painfully pink short dresses or hideous (to say the least) yellow salwars, Kangana drilled home the immediate need for a stylist! Immediate!
2008: When Fashion happened…
Image source: Youtube
This was the year when Fashion happened to Kangana..all puns intended! Essaying the role of a top model, not only did she begin to work on her diction and histrionics, she also started to get a hang of fashion and we learnt that this small-town girl sure had it in her to pull up her socks and take her laughable fashion sense to an avant-garde style that we'd soon fall in love with! Off-screen, she did slip up a li'l here and there but that she was moving somewhere was getting increasingly clearer!
2009: We discovered the Raaz...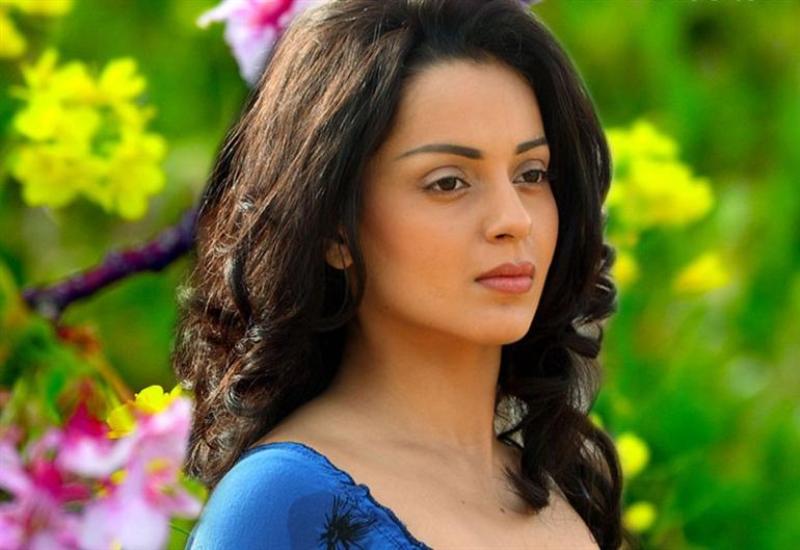 Image source: Google, copyright-free image under Creative Commons License
As Raaz…the mystery continues unraveled on the big screen, we learnt the mystery behind her changing style. Kangana was fast researching on fashion trends and it was paying off. One could see the blatant change in style both on-screen as well as off and her style statement was hetting snappier, snazzier and zappier by the day! As for us- we were getting happier! 😉 A number of photo shoots during this year also showcased Kangana's successful style experiments and we began to see the lovely lass in a love-lier style!
2010: Once upon a time…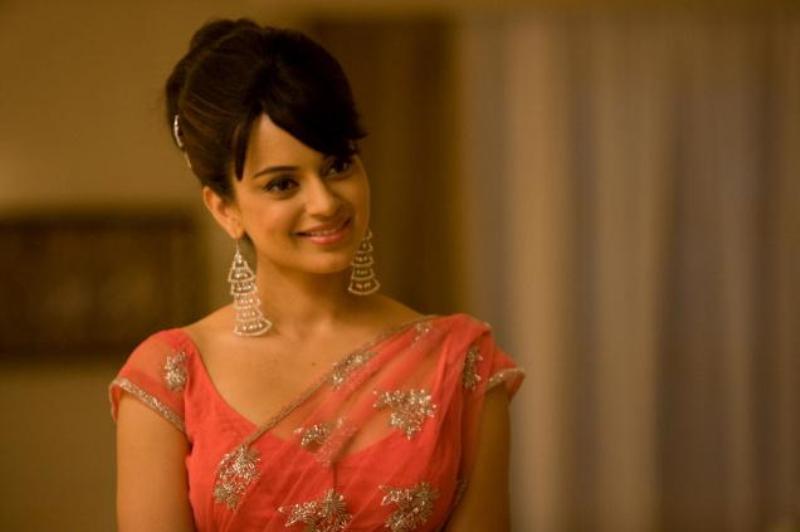 Image source: Youtube
When Once Upon A Time In Mumbai happened, we saw Kangana take to bouffants, messy buns, comb-back hairstyles, traditional attires, vintage gowns and chic bohemian numbers! From taking to statement fashion jewelery to donning those diamonds, she rocked every varied look on-screen and simply, carried the transformation off-screen with the same elegance. The inevitable had happened- Kangana had definitely arrived- on the style scene of B-town at large. Not unlike the magical transformation of Mia in Princess Diaries, Kangana, too, had come in her own right as a graceful princess who knew to carry herself with class. From black peplum numbers to tulle dresses, Burberry gowns and a poka dot vintage two-piece teamed with birdcage accessories, Kangana was ROCK-ing it and how!
2011: Tanu Weds Manu came knocking…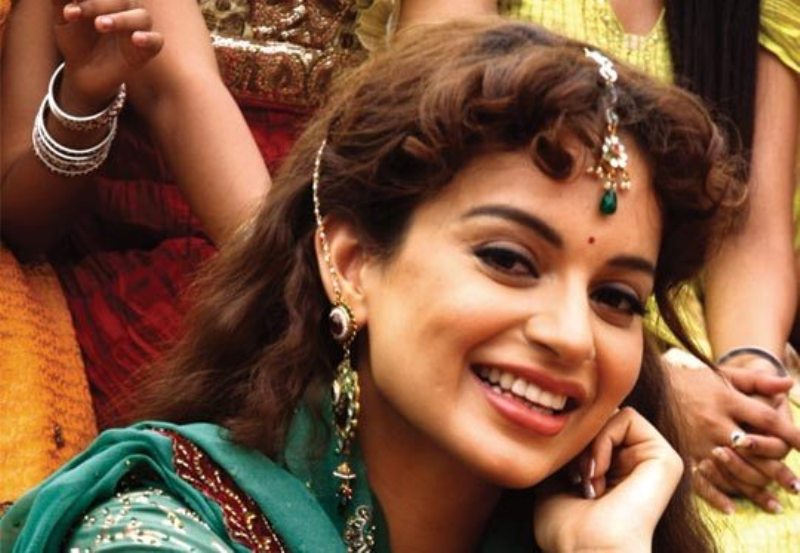 Image source: Youtube
Having attained an edge over her contemporaries, Kangana was now the proud owner of a confidence that exuded in every professional decision she made. From a bikini scene in Rascals to the bold makeup and funky look in Tanu Weds Manu, Kangana didn't stop with experimentation and went all out to make the bold step of chopping her gorgeous locks!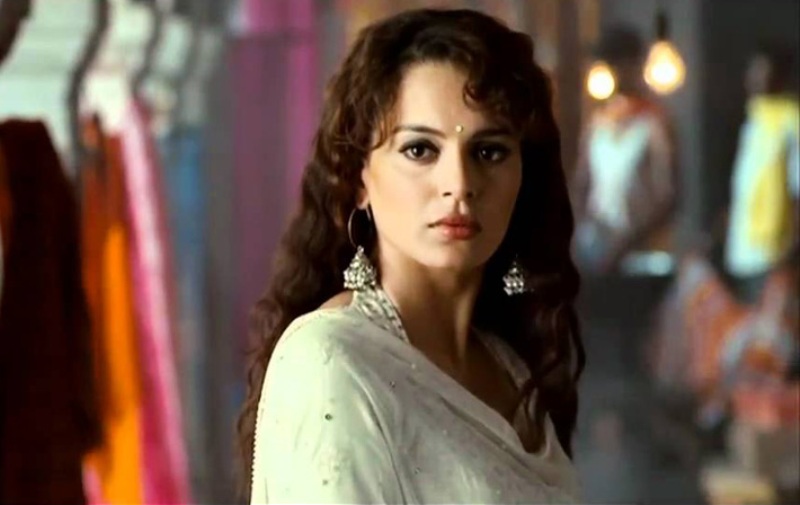 Image source: Youtube
Her confidence was skyrocketing, the brands she endorsed going international and her looks scorching!
2012: Fashion becomes Kangana…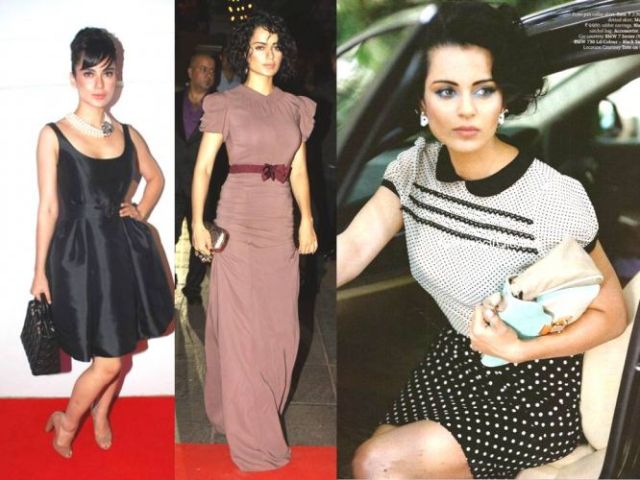 Image source: Inonit.in
When Dior, Chanel, Lanvin, VW become a household affair, you are there!  Having climbed all the way to the top, Kangana was now sitting on the fashion throne- ready to bend the rules. She questioned dominant trends, went ahead with bold experiments and even broke down stereotypes in her dressing! Yep, she wore a Sabyasachi lehenga with an embellished hair accessory sans makeup and jewellery. Other than that, one could see how she was going back and forth to retro times- bringing in the classic Audrey Hepburn look whilst also proclaiming loud and clear that she was two steps ahead on the style-street with her know-how!
2013: OMG…did she just do it all?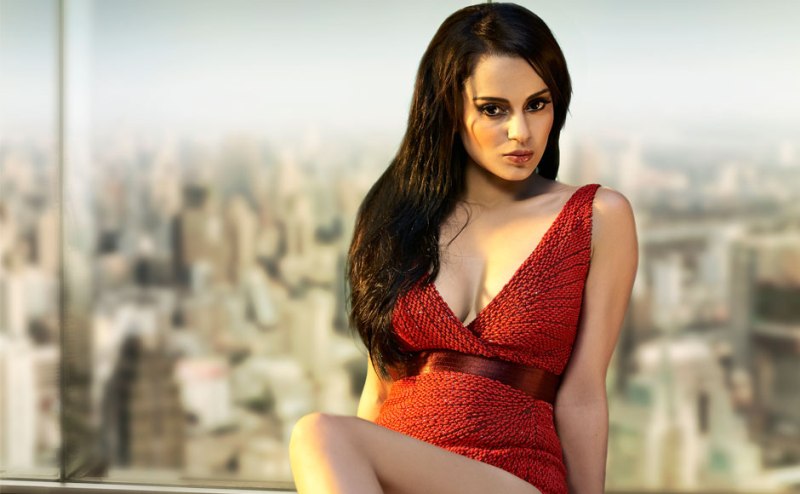 Image source: Youtube
By this time, she had done it all- or maybe not. She turned plain Jane for Shootout at Wadala while becoming the futuristic Kaya for Krrish 3!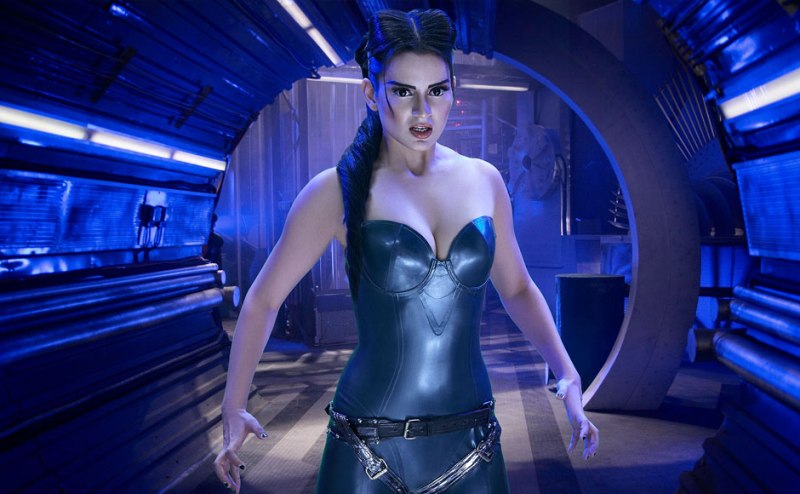 Image source: Youtube
Gothic, traditional, androgynous, flirty, feminine, chic, edgy, classical, retro, modern, bohemian- you name it and she had done it!
2014: Crowned Queen!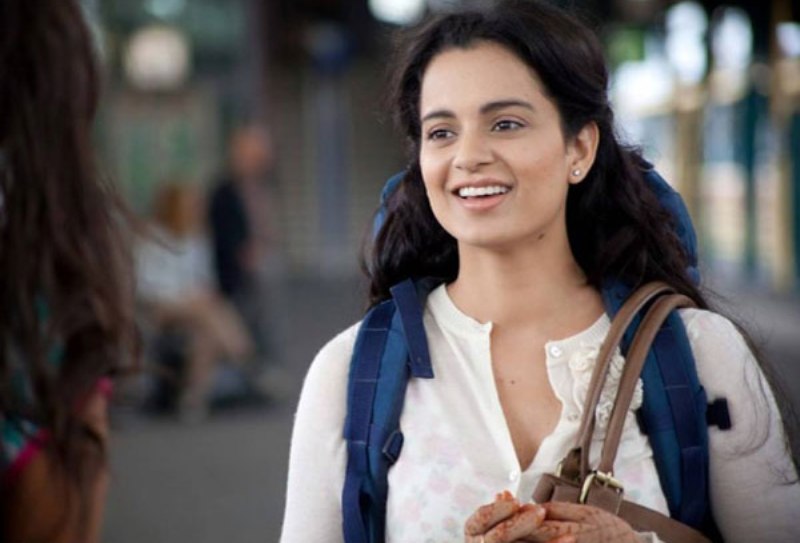 Image source: Youtube
We don't even need to talk of this year, do we? She arrived- professionally and personally! Whether looking effortlessly 'gharelu' in Queen or naturally the rebel in Revolver Rani– whether glammed up for the red carpet or walking away with the well-deserved national award, Kangana made heads turn and nod in her direction!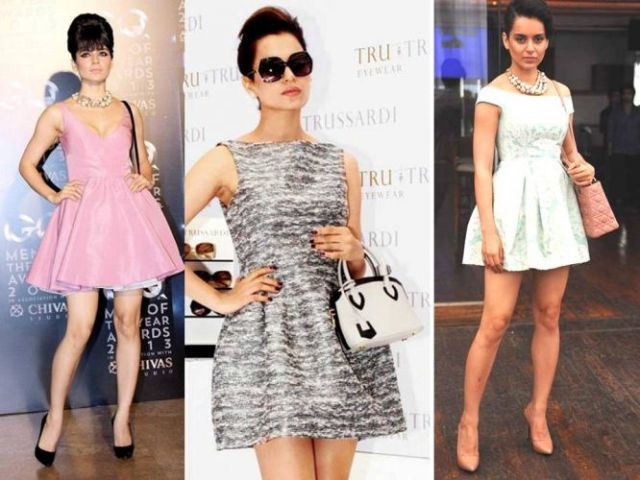 Image source: Inonit.in
---
Suggested read: What your favorite Bollywood stars' dating profiles would look like…
---
2015: And now she is here with Vero Moda and Marquee!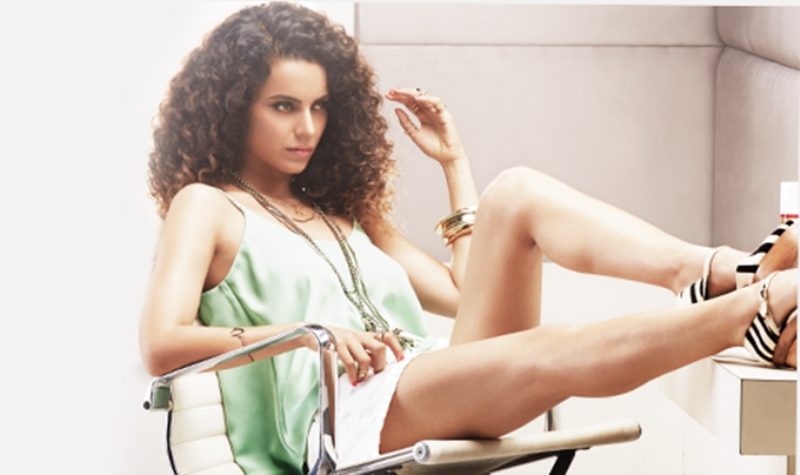 Image source: Vero Moda/Marquee
Not to forget she also did this…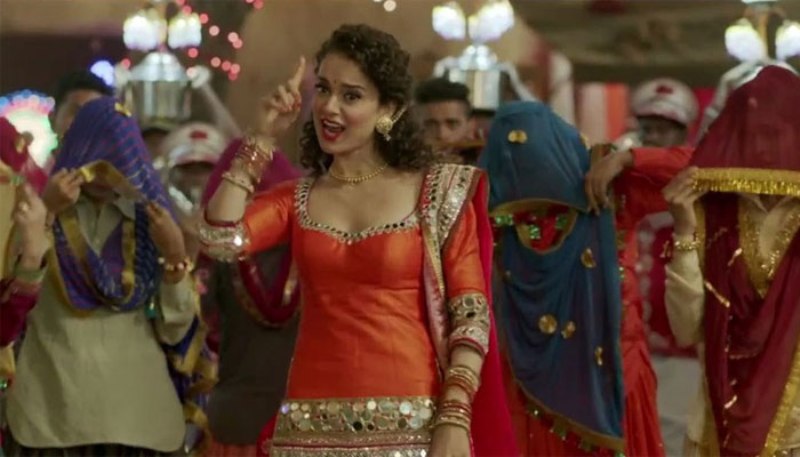 Image source: Youtube
…and this…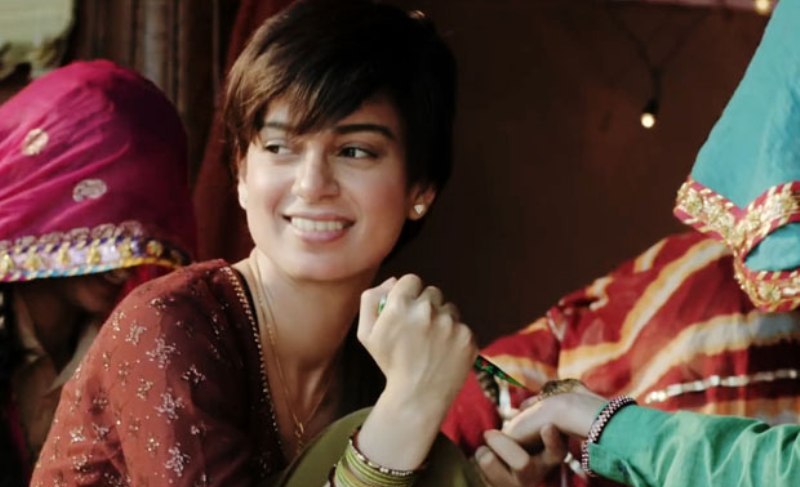 Image source: Youtube
…and this….
Image source: Youtube
…and this, this year…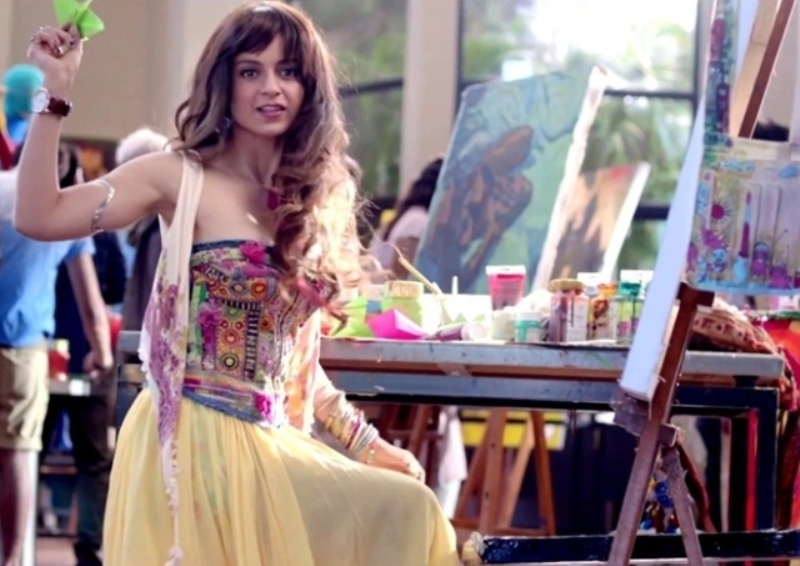 Image source: Youtube
We just have no words. We bow to you, O queen!
Featured image source: Vero Moda/Marquee
Summary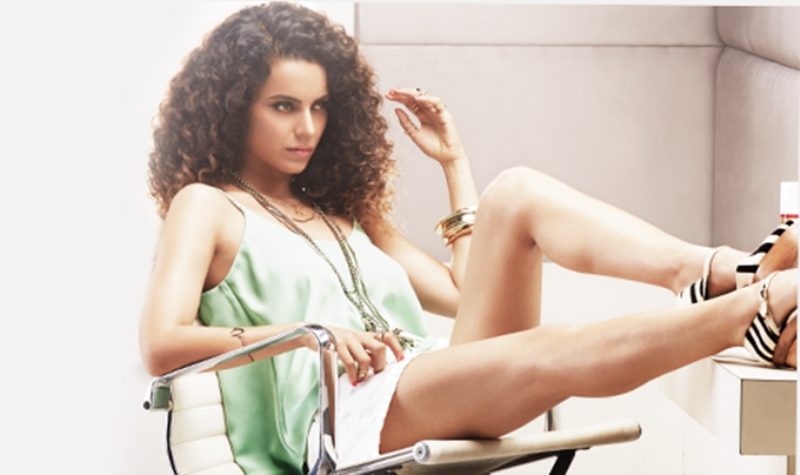 Article Name
[Style Diaries] The Style Evolution Of Kangana Ranaut: From Gangster To Katti Batti
Author
Description
There's a reason she has forged her way to become the style queen too - Kangana Ranaut!