Caitlyn Jenner, 65, formerly known as Bruce Jenner, has posed for the cover of Vanity Fair magazine's July edition. Caitlyn, as she will be known from now onwards, looks glamorous in a white corset, with her hair styled to perfection. This cover will be splashed across the newsstands of America in a few days' time.
Caitlyn has been accused of brazen self-promotion on the one hand, and been praised for being the voice of the marginalized transgender community, in the most vociferous way possible. She had also given a highly watched television interview with Diane Sawyer (telecast in April 2015) where she had talked about the need she felt to truly express herself and how she identified herself in the female gender and her whole journey towards her acceptance.
Bruce Jenner was the Olympic gold medal winner for Decathlon in 1976 and was paraded as the ideal face of masculinity back in the 1970s. Since then, Bruce has led an eventful life. Back then, she still identified with the male gender. In the past few months, Bruce, who has undergone hours of facial feminization surgery, hormone therapy, and breast augmentation, finally revealed her new self, Caitlyn, on the July cover of Vanity Fair. The cover has a simple caption, "Call me Caitlyn."
---
Suggested read: Play Out chooses breast cancer survivors to model their underwear – topless!
---
The shoot, by celebrated portrait photographer Annie Leibovitz, has Caitlyn dressed up in a series of stunning outfits – a lace corset, a long-sleeve V-neck dress, off-shoulder mermaid dress, long gold gowns, and a red long sleeve dress.
The video below, released by Vanity Fair, shows Caitlyn being photographed for the shoot and has a voice over which says,
"Bruce always had to tell a lie. He was always living that lie. Every day he always had a secret from morning till night. Caitlyn doesn't have any secrets."
Caitlyn might have been accused of blatantly using the media to constantly be in the news, but the fact remains that she is the first celebrity to have transitioned in such a brazenly public manner. In a way, it is probably fitting that this is how she reveals her new avatar, considering how she has lived the rest of her life – in full public view. No matter the brouhaha, no matter the pointed fingers, the fact that she is getting the world to talk about this section of the society, who have for far too long lived on the fringes, always under the threat of loneliness and disease and fear is a good byproduct to have, whether intended or not.
Caitlyn debuted on Twitter with the handle @Caitlyn_Jenner with a tweet of the cover and this:
I'm so happy after such a long struggle to be living my true self. Welcome to the world Caitlyn. Can't wait for you to get to know her/me.

— Caitlyn Jenner (@Caitlyn_Jenner) June 1, 2015
Caitlyn's Kardashian and Jenner sides of the family supported her on Twitter, along with many other celebrities.
We were given this life because you were strong enough to live it! I couldn't be prouder!!! Caitlyn,… https://t.co/Ho5O6swM0V — Khloé (@khloekardashian) June 1, 2015
now that's a cover. https://t.co/jPxSxMNwZ4

— Kendall Jenner (@KendallJenner) June 1, 2015
Caitlyn Jenner for Vanity Fair 📷 Annie Leibovitz! How beautiful! Be happy, be proud, live life YOUR way! pic.twitter.com/39fryBwUqE — Kim Kardashian West (@KimKardashian) June 1, 2015
Here's what a few other celebrities had to say about Caitlyn Jenner's debut:  
"As soon as the Vanity Fair cover comes out, I'm free." HI CAITLYN, YOU ARE BEAUTIFUL ❤️ https://t.co/Y07DEVMzYZ — Gigi Hadid (@GiGiHadid) June 1, 2015
#CaitlynJenner has truly broken the Internet. What a moment.

— Jesse Tyler Ferguson (@jessetyler) June 1, 2015
CAITLYN!!!!!!!!!! Love this. So happy for her. https://t.co/YOo4kdBOJl — kerry washington (@kerrywashington) June 1, 2015
My hope for the world is that we can all be as brave as @Caitlyn_Jenner. pic.twitter.com/WlJmAjv4iv

— Ellen DeGeneres (@TheEllenShow) June 1, 2015
Now that's how u do it!!! Brava #Caitlynjenner!! Great cover @vanityfair #theworldischanging… https://t.co/G3GczLU7Uq — Brian Atwood (@Brian_Atwood) June 1, 2015
BEAUTIFUL!!! #callmecaitlyn

— Emmy Rossum (@emmyrossum) June 1, 2015
The women's empowerment space got a brave new voice in @Caitlyn_Jenner. Embrace your true self. https://t.co/VXNsuUvw4m — Maria Shriver (@mariashriver) June 1, 2015
CAITLYN JENNER YOU ARE BEAUTIFUL💝💝💝💝💝

— Kat Dennings (@OfficialKat) June 1, 2015
Summary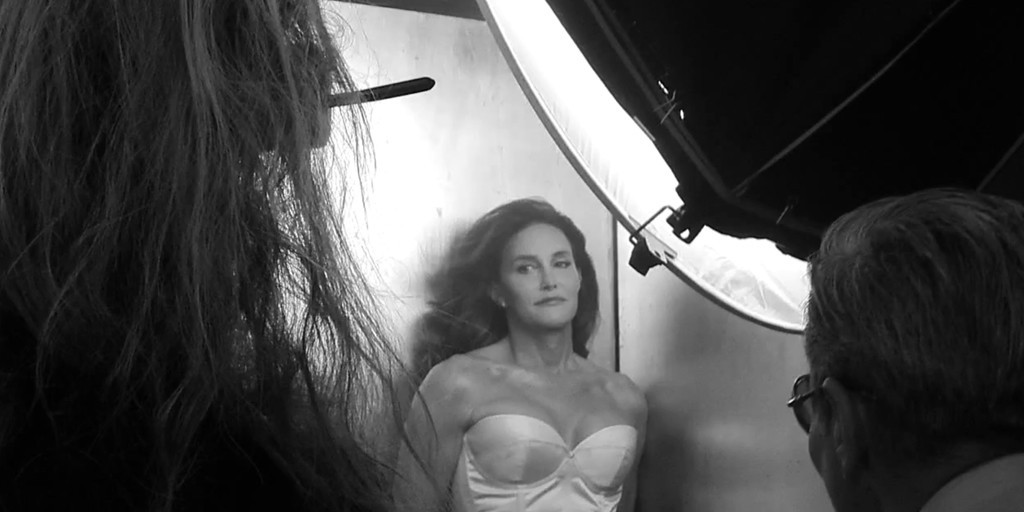 Article Name
Caitlyn Jenner Reveals Her Feminine Avatar In Vanity Fair Shoot
Author
Description
Caitlyn Jenner, formerly Bruce Jenner, has revealed her post transition avatar on the cover of Vanity Fair magazine's July issue in a stunning photo shoot