A 'mo'ving story
On a Sunday afternoon in 2003, a group of friends in Melbourne, Australia, were lounging about drinking beer. Like it happens in countless tipsy groups of friends on lazy weekends, the conversation flowed pretty much across all topics – including 1980s fashion – when moustaches were big among men. "Whatever happened to the mustache?" one of the friends commented. So the group of friends decided to take up the challenge of seeing who could grow the best moustache. Quickly, the word spread and thirty of the men decided to grow their moustaches out for the thirty days of November.
The group of friends had so much fun that year that they decided to do it again in 2004. But this time, they decided put a cause behind the efforts so that they might create an impact while they are having fun.
Thus was born the Movember Foundation, which has claimed to have raised USD 559 million till date to raise awareness about men's cancers with the help of more than 4 million Mo Bros and Mo Sistas worldwide.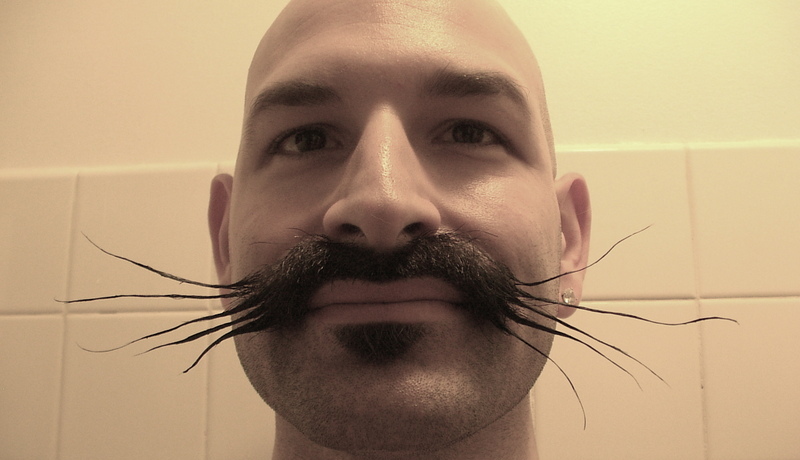 Image source: Wikipedia, under the Creative Commons License
The 'mo'mentum
According to estimates, every year, cancer claims the lives of about 4.2 million men worldwide and over 6 million cases are detected. But the awareness and the research donations are still relatively low compared to other forms of cancer that have got more attention.
In this context, the Movember movement has done tremendously well in bringing the spotlight on men's cancers, especially the lesser known forms such as prostate and testicular cancers. The theme of the movement is to literally 'change the face of men's health' with the grown moustache.
Image source: Wikipedia, under the Creative Commons License
How can YOU become a 'Mo' Bro?
The reason why the Movember movement has been such a success is that it has tremendous social currency. What if, a friend is always clean-shaven through the year suddenly has moustache the next time you meet him for a beer on the weekend? You would definitely ask to figure out what's behind the newfound love for upper lip hirsuteness, wouldn't you? Much before the campaign creators figured out how to increase awareness through the hugely popular Ice Bucket Challenge for ALS, Movember had mastered the art of generating buzz by converting every man who enrolls, into a walking, talking billboard advertising the campaign.
The men who enroll are welcomed into the brotherhood as Mo Bros and the women in their lives who support them are called Mo Sistas. You can be a Mo Bro by following the simple steps:
enrol on movember.com and starting to grow your moustache from a clean shaven state
grow and groom your moustache for the 30 days of November
do not fake it – no beards, no goatees, just moustaches
explain and talk about men's cancers and also help in raising funds for testicular and prostate cancers in particular. get your own family open to testing
conduct yourself like a true gentleman
Image source: Wikipedia, under the Creative Commons License
You can even raise funds by customizing your mo space on the website along with a URL you like, rallying your friends and co-workers and setting yourself a target. It can be a small target of even INR 10,000 that is realistic and can do some good to humanity. You can check out other tips to ramp up your fundraising ability here.
Tell us your moustache ideas below in the comments!